MR PORTER Finds – May 2021: Sport
We're feeling sporty this May and hoping you are, too. That makes now the perfect time to hit up MR PORTER for a truly epic selection of high-performance gear and apparel. They always offer the best of the best and you should settle for nothing less. On the following list of MR PORTER Finds, you'll discover classic outdoor jackets, slim-fit stretch shorts, premium tote bags of sturdy nylon, athletic waist packs, and so much more. Your modern fitness arsenal is simply incomplete without at least a few of these products. May each one help bring out your best self.
You'll also like:
MR PORTER Finds – March 2021: Get Your Groom On
MR PORTER Finds – January 2021: Fitness Freak
MR PORTER Finds – April 2021: Essentials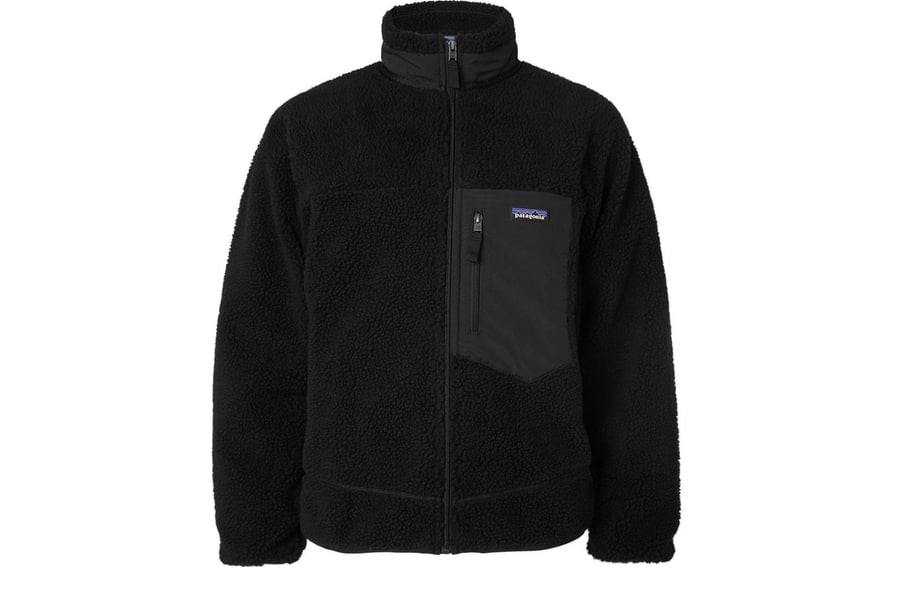 Patagonia Classic Retro-X Shell Trimmed Fleece Jacket
A masterpiece of material, this all-weather jacket combines partially recycled fleece with moisture-wicking mesh lining and a bonded windproof membrane. It's also equipped with proprietary odour control technology and Y-joint sleeves for effortless mobility. Retro in style perhaps, but this outerwear is nevertheless brimming with modern technology.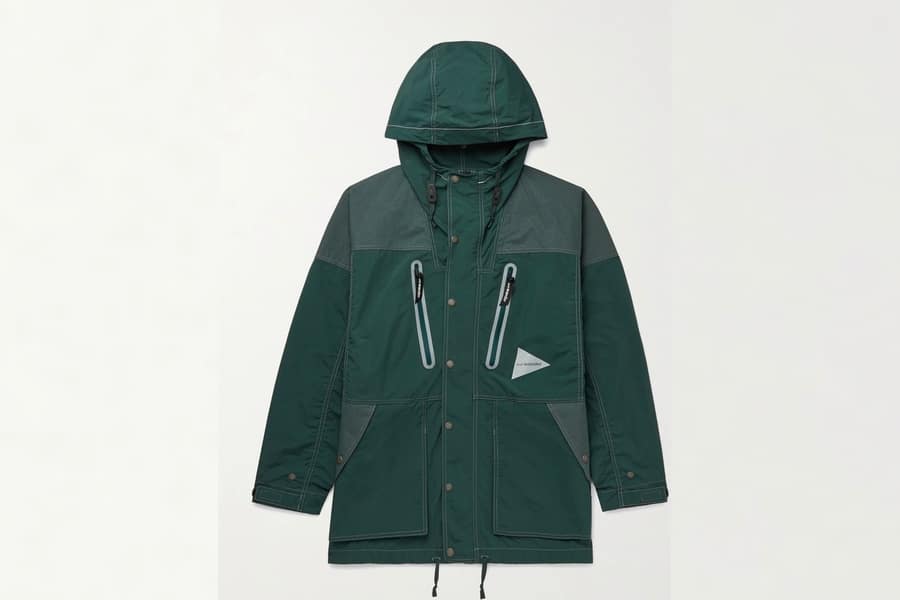 And Wander Pertex Nylon Hooded Jacket
Equal parts functional and fashionable, And Wander's Hooded Jacket is also more visible than the standard counterpart. That's thanks to mid-weight Pertex nylon and its naturally reflective properties. Bring in a drawstring hood, adjustable Velcro cuffs, and four roomy pockets and you're ready to roll under a host of weather conditions.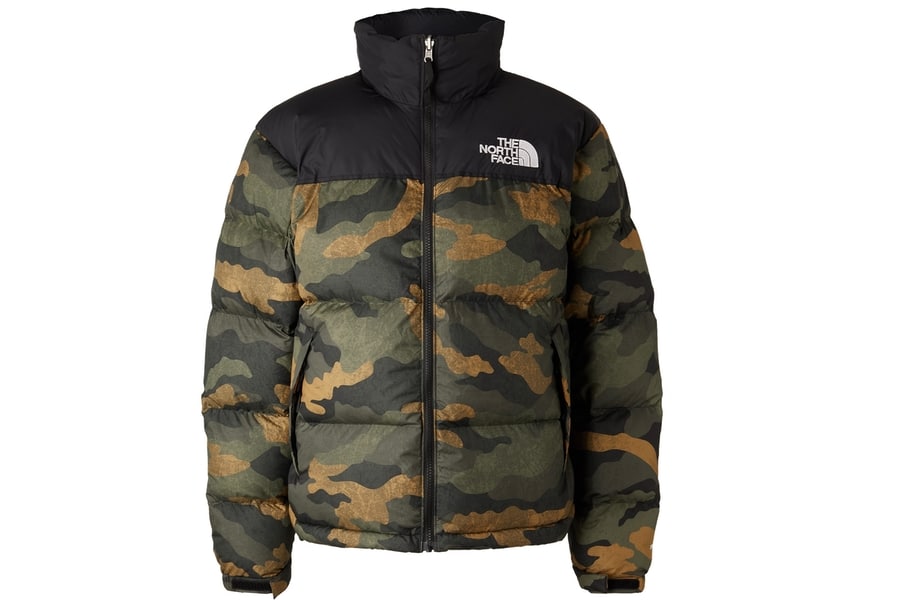 The North Face 1996 Retro Nuptse Quilted Printed Shell Down Jacket
From mountain slope to city street, the 'Retro Nuptse' jacket will keep you toasty and turn heads in the process. Taking design cues from an iconic 1996 predecessor, it wraps compressible 700 fill down within a ripstop fabric shell. Between the lightweight feel and camouflage print alone, this jacket is all but guaranteed to become your go-to staple on numerous adventures.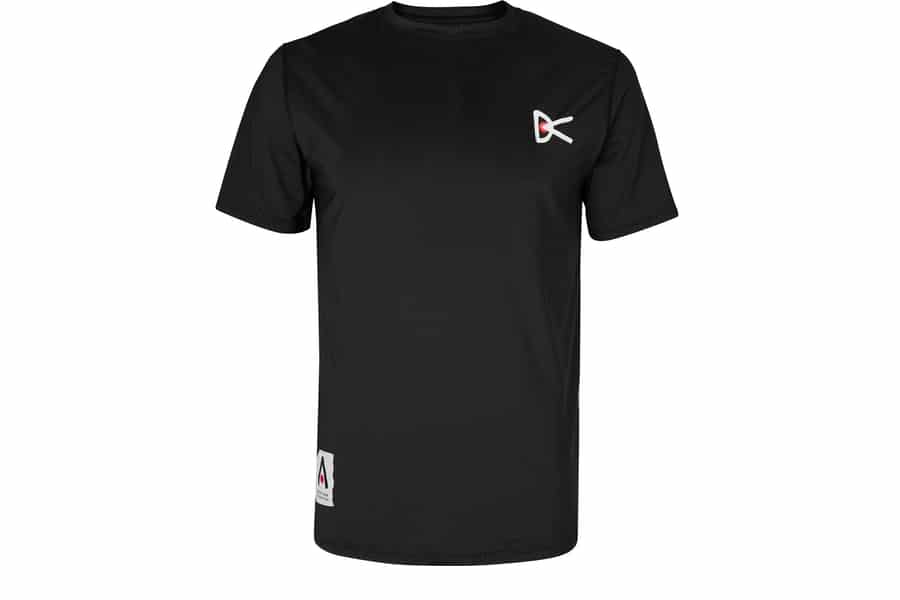 District Vision Slim Fit Air Wear Stretch Mesh T-Shirt
Every bit as superior as its name would suggest, the 'Air-Wear' tee is brilliantly breathable and effortlessly efficient. Made with modern athletic performance in mind, it generates improved airflow out of lightweight laser-cut stretch-mesh and features signature brand emblems on both sides. Prepare to feel the difference from the first wear forward. You won't settle for anything less thereafter.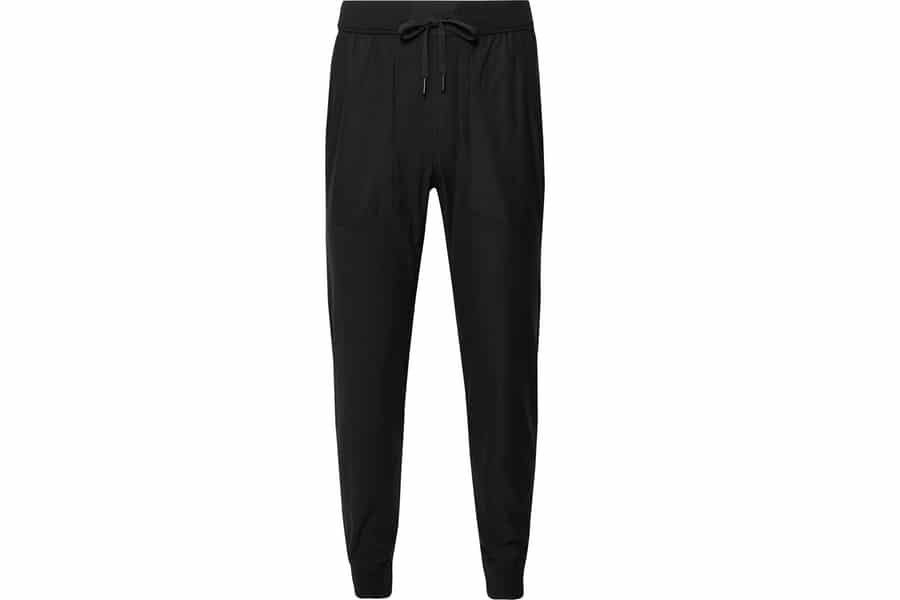 Lululemon License To Train Tapered Recycled Stretch-Jersey Trousers
Absolute masters of athletic apparel, Lululemon gives you a license to train in the form of these stretch-jersey trousers. Crafted from stretchy and sturdy recycled fabric, they deliver a water-repellent finish, tapered fit, and adjustable snaps. Throw them on and conquer any activity with seamless comfort and style.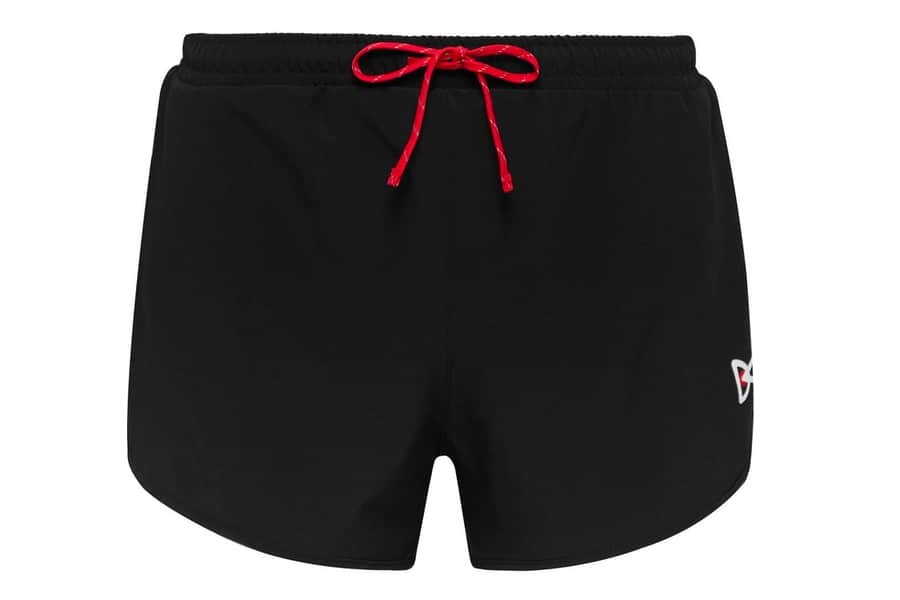 District Vision Simon Slim-Fit Stretch Shell Shorts
District Vision's lightweight shorts are so fitness-oriented that they give your tongue a workout when you say their full name out loud. Imagine what happens when you actually throw on this high-performance apparel, better known as the Simon Slim-Fit Stretch Shell Shorts. Designed for comfort, they feature four-way stretch fabric, quick-drying and odour-resistant properties, and an anti-microbial shell.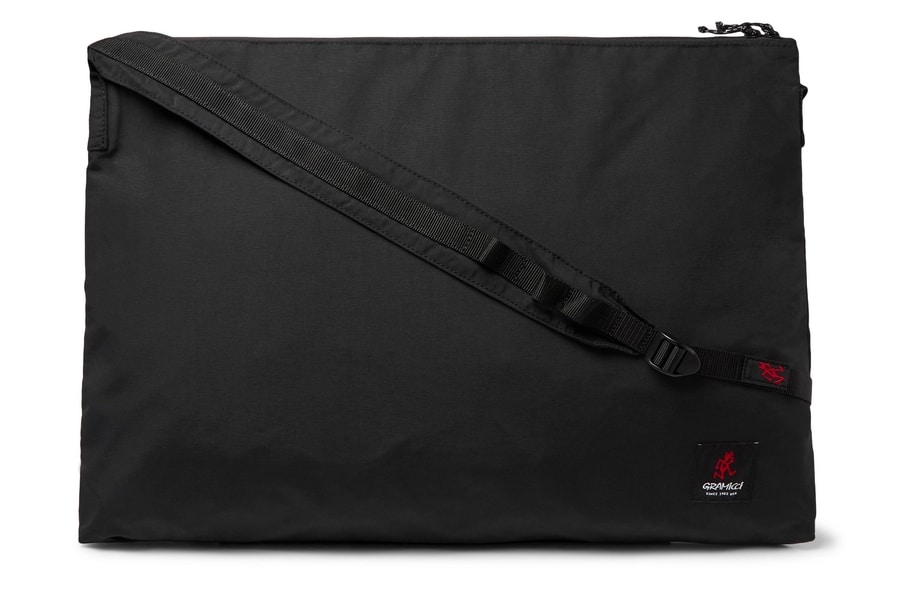 Gramicci Nylon Tote Bag
Dressed to impress and ready for action, this high-quality tote bag delivers the strength and versatility of lightweight nylon construction. Fold it down with ease or fill it up with your outdoor essentials and go. Extra pocket room gives you space for the smaller stuff while long webbing straps cultivate balanced weight distribution.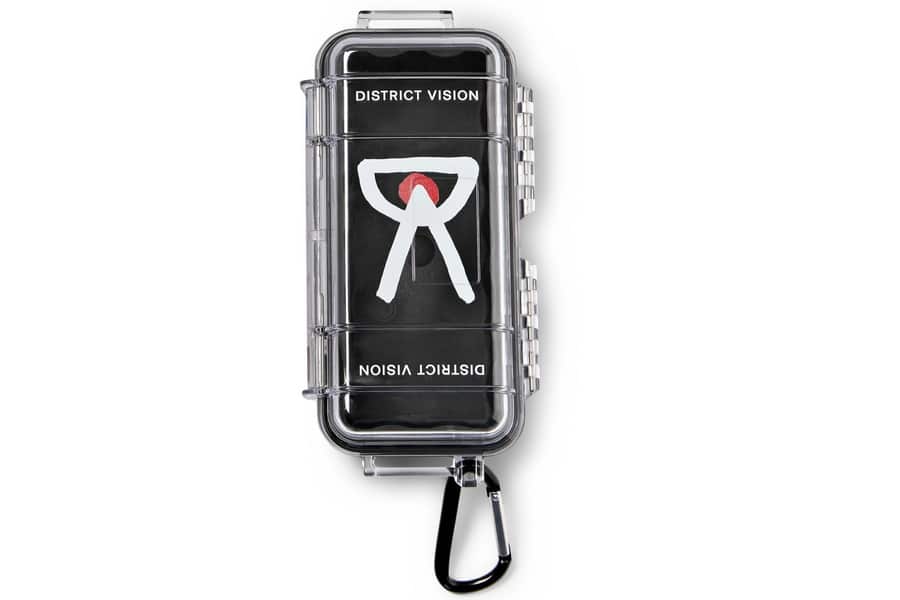 District Vision Trail Polycarbonate Glasses Case
You just spent the weekend training or exploring and all you have to show for it is a pair of scuffed-up sunglasses. Next time, you best roll with the 'Trail' case from District Vision. Forged from ultra-tough polycarbonate, it's watertight, crush-proof, dust-proof, rubber-lined, and equipped with a carabiner clip.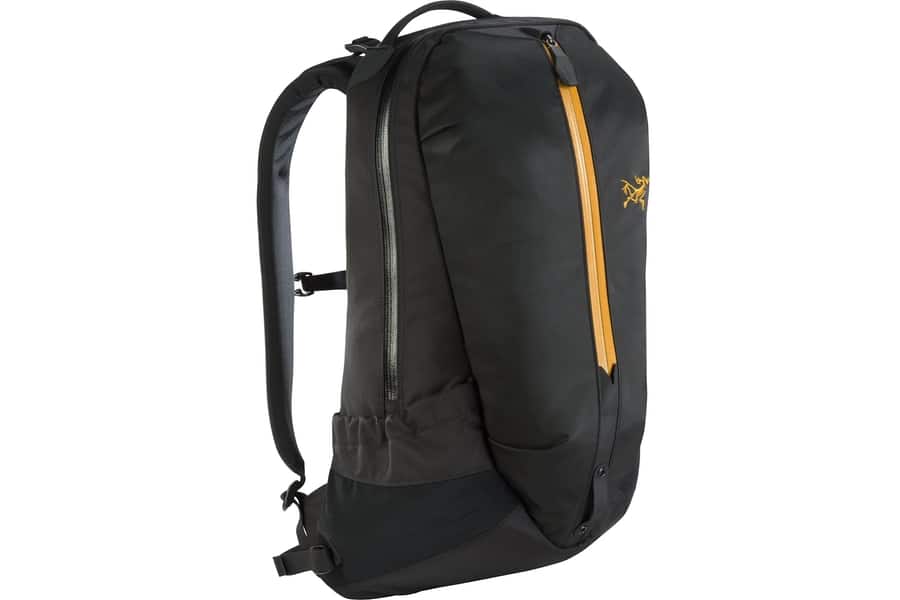 Arc'teryx Arro 22 CORDURA Backpack
One look at the Arro 22 Backpack and its mighty cordura shell and you know that this one's a lifetime keeper. As lightweight as it is durable, the bag features padded straps, a watertight zipped pouch, an internal laptop sleeve, a 22-litre capacity, and more. Subtle brand detailing seals the deal on its sleek and stylish vibe.
Nike Double-Pocket 600ml Flask Belt with Bottles
Who better than Nike to offer this athletic waistpack of lightweight mesh? Use the dual compartments to hold two separate 300ml water bottles and don't forget to fill the front zipped pocket with your EDC. An adjustable buckle closure ensures nothing but the most secure and comfortable fit. Stay hydrated, my friends.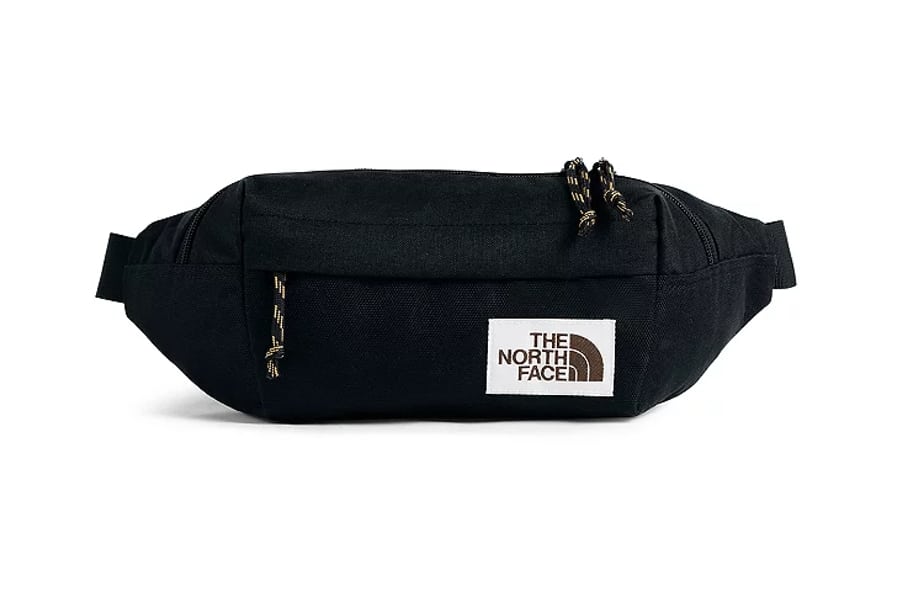 The North Face Lumbar Pack Logo Appliquéd Canvas Belt Bag
Tough as nails and streamlined by design, The North Face's Lumbar Belt Bag is forged from sturdy canvas and guaranteed to keep your essentials safe. An adjustable webbing strap infuses the perfect touch of versatility, allowing you to wear the bag either around your waist or across your chest. The appliquéd heritage logo reminds you where this bad boy came from and don't you forget it.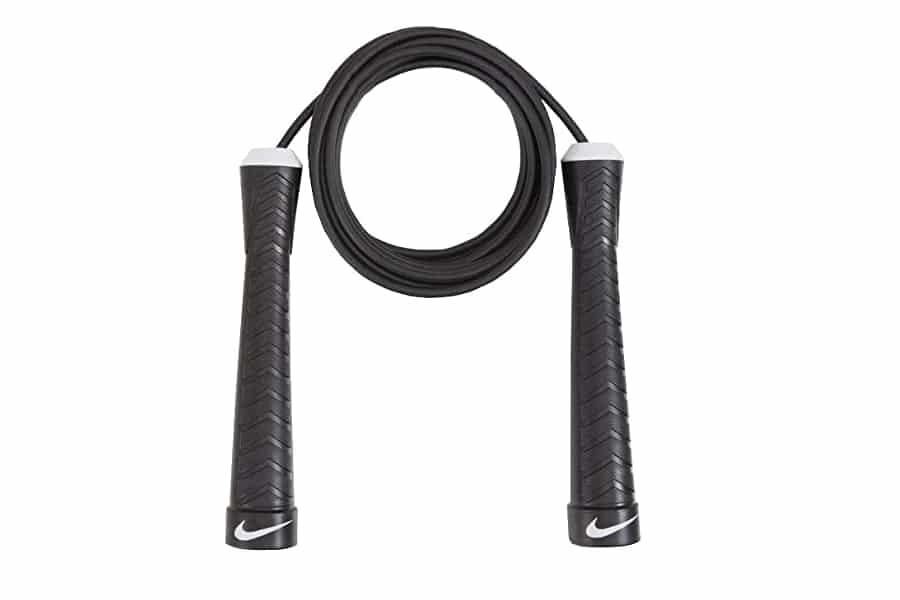 Nike Fundamental Speed Rope
Regular fitness is fundamental and so too is this lightweight jump rope from Nike. High-density plastic construction amounts to a smoother swing while ball-bearing handles deliver improved grip and speed alike. Use the adjoining allen key to adjust the rope length to your personal preference.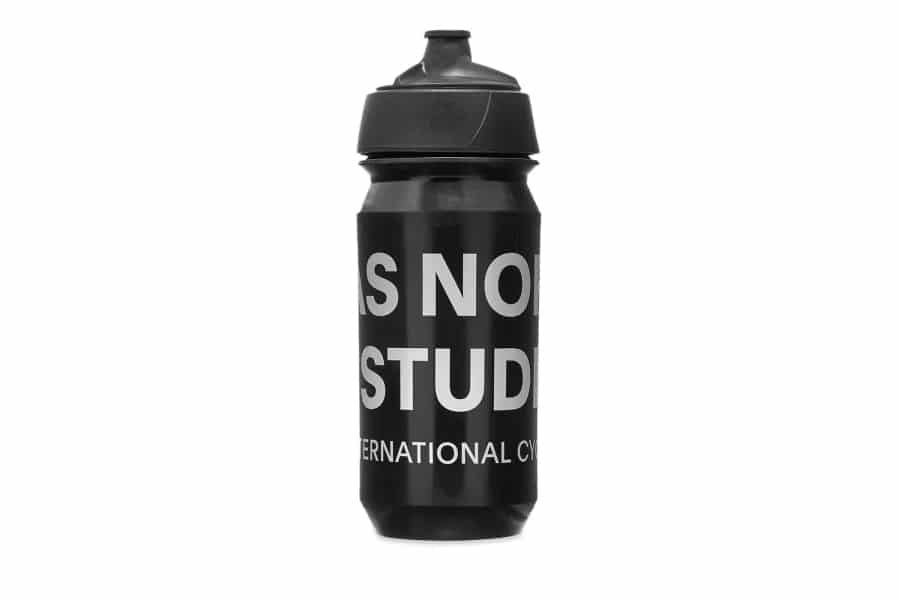 Pas Normal Studios Bidon Water Bottle, 500ml
No matter where your cycling adventures may take you, it's important to keep a steady water supply on hand. The 'Bidon' bottle has you covered in all the best ways. Made from BPA-free recyclable polyethylene, its savvy twist valve seals the top when locked so as to prevent even the slightest leakage. Fill it with up to 500ml of water and then take to the outdoors.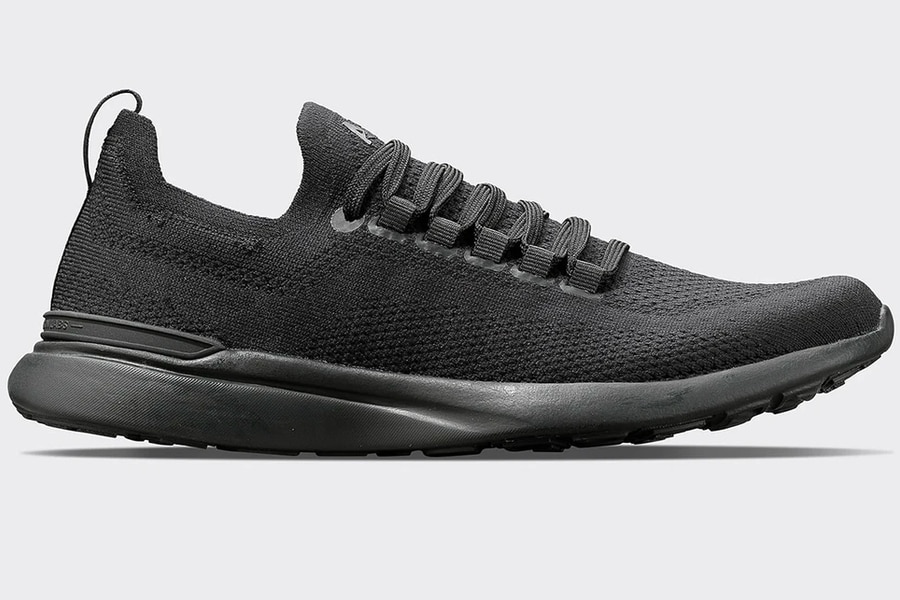 APL Athletic Propulsion Labs Breeze TechLoom Running Sneakers
When a pair of sneakers sounds like something out of a rocket facility, you know you're looking at some high-quality footwear. Indeed, Athletic Propulsion Labs (APL) implements the highest standards of testing before putting their kicks on the shelves. Meanwhile, 'Breeze' is the brand's lightest runners to date. One-piece TechLoom uppers blend with Propelium midsoles to achieve the top shelf of breathability, flexibility, cushioning, and support. Give your feet the upgrade they deserve.
You'll also like:
MR PORTER Finds – March 2021: Get Your Groom On
MR PORTER Finds – January 2021: Fitness Freak
MR PORTER Finds – April 2021: Essentials