MR PORTER Finds – November 2020: Black Friday
In Partnership with MR PORTER
MR PORTER could well be the most sophisticated online marketplace for fashionable men. Home to a plethora of stylish designers each boasting both staple pieces and exclusives you'd struggle to find anywhere else. However, for many of us, spending our hard-earned dosh on designer clothes isn't exactly possible. That is unless there is an epic sale on. Funnily enough, we've found such a sale on right now.
The Black Friday and Cyber Monday sale event is, without a doubt, the biggest sale all year. To celebrate, MR PORTER has launched its Black Friday and Cyber Monday promotions beginning Wednesday 25th November and ending Monday 30th November. That's a humongous five days of deals! From Wednesday until Sunday there will be up to 30% off a range of selected items. After that, they're gonna up the savings to an unheard of 50%.
We thought it was only fair that this month for MR PORTER Finds we put together our list of the best items you can save your money on.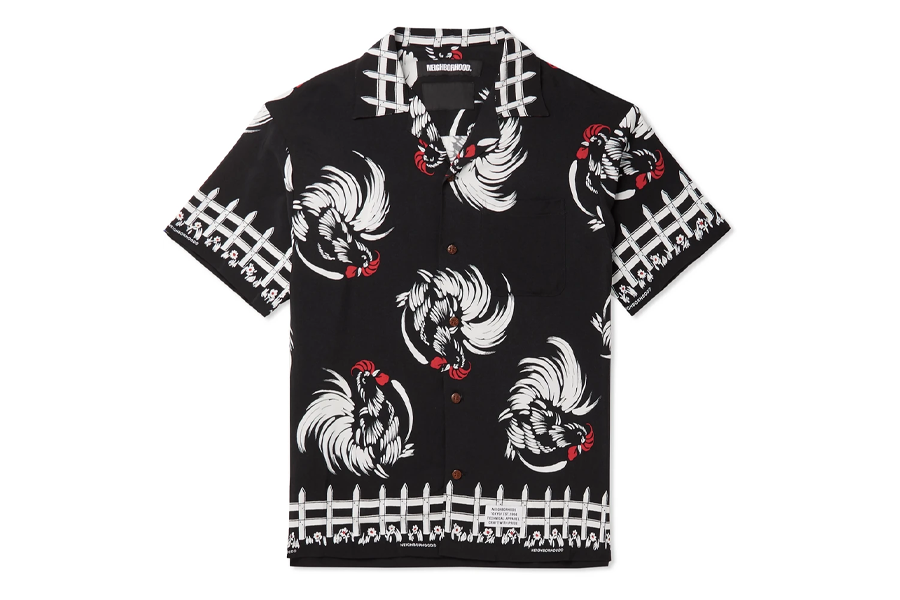 Neighbourhood Camp Collar Party Shirt
First thing's first, Summer is just around the corner so you better get your party shirt on the steamer. If you're lacking, maybe now is the time to invest. Lucky for you, Neighbourhood's 'Aloha' camp collar party shirt is on sale right now. Show you're le grand coq with this perfectly overstated summer party shirt. Thank us later.
Hartford Navy Draw String Trousers
Now, you're gonna need some trousers to got with that party shirt. Why not try these slim-fit tapered drawstring pants. They're 100% cotton and super lightweight so they're breathable and versatile enough to take you from the beach to the pub. Wear them at the weekend or for casual days in the office. How good.
---
Featured Video from Man of Many
---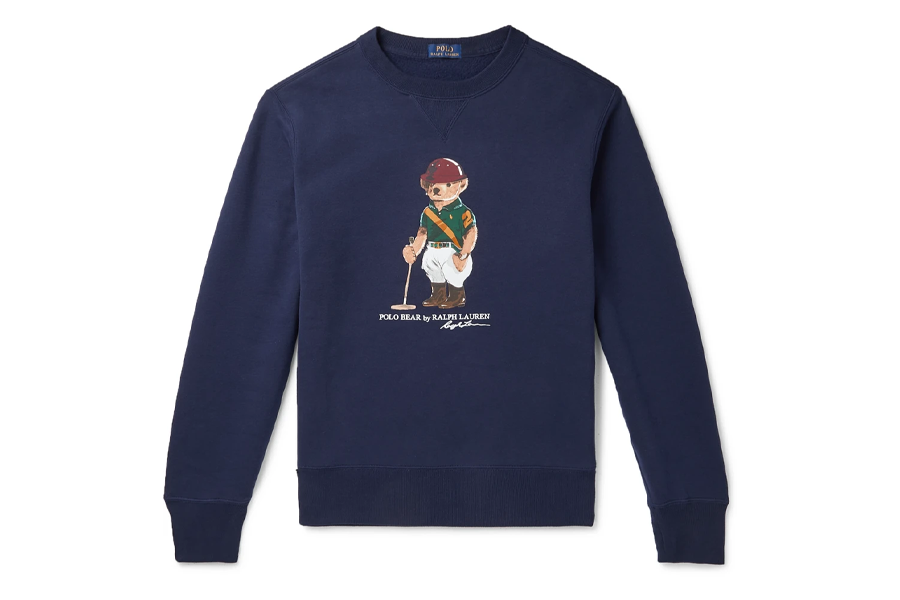 POLO Bear Ralph Lauren Pullover
It's an absolute classic. Here we have Polo Ralph Lauren's sweatshirt is printed with the brand's original bear mascot – he made his debut back in the early '90s and has evolved over the years before making a welcome return. This is true Ralph Lauren made from soft cotton-blend jersey with a cosy fleece backing. It's the kind of big cozy college jumper you know your girlfriend is gonna try and steal. Watch out.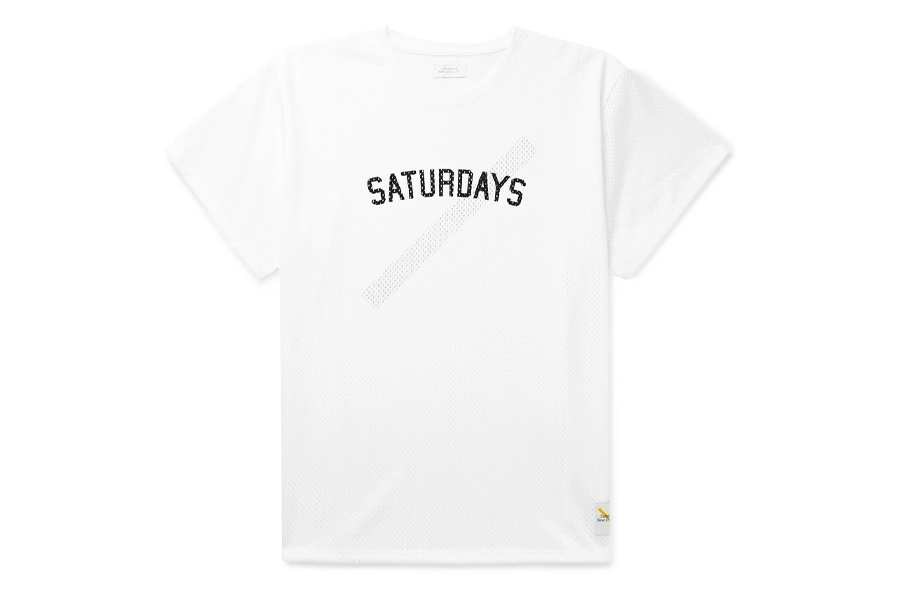 Saturday's NYC Marley Logo Print T-Shirt
Saturday's NYC could be the coolest brand out there at the moment. Staying away from that hypebeastesque style they offer refined designs that a perfect for the everyday style god on his way to get his morning macchiato. Here we have their Marley Logo mesh tee. A modern take on an old classic, the mesh design is reminiscent of retro football jerseys. This is a big fit.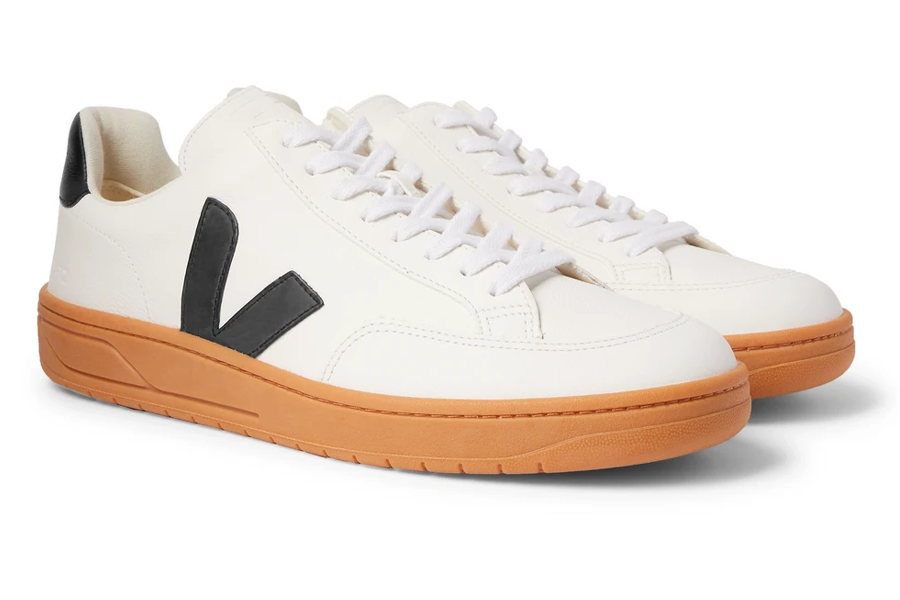 Veja V-12 Leather Sneakers
There's nothing better than a good pair of kicks. We always say, sneakers are art that you can wear. These Veja V-12's are like a Mark Rothko. Left of the field with minimal styling but, nevertheless, a masterpiece. With a super tough rubber sole and the distinctive V logo they'll last forever and look good while doing it.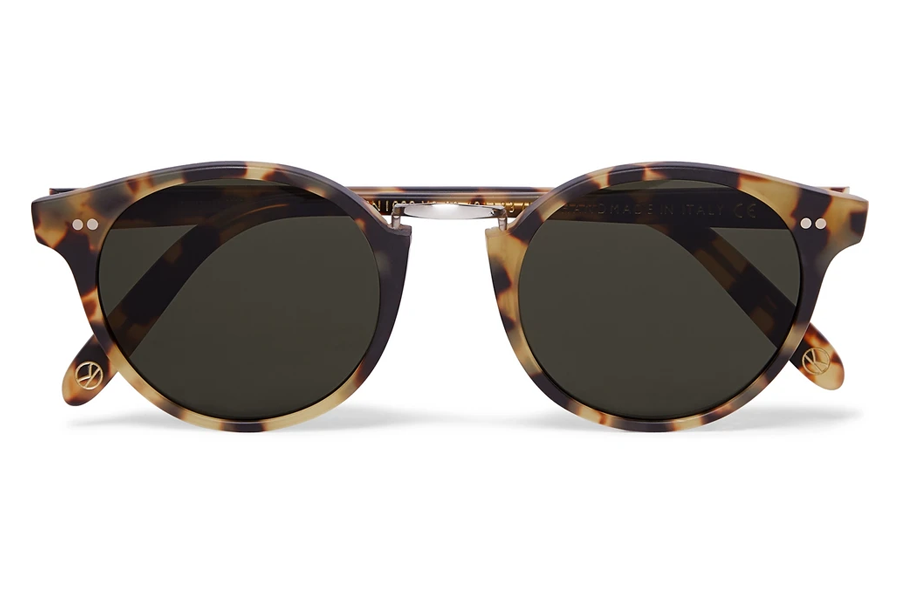 Kingsman Round-Frame Tortoiseshell Sunglasses
The Kingsman series could feature some of the best-dressed characters in all of movie history. To commemorate their incredible films, MR PORTER collaborated with them to produce a very suave range of clothes and accessories. On sale right now as part of Black Friday and Cyber Monday are these Kingsman brand round-framed tortoiseshell acetate sunglasses. Very stylish.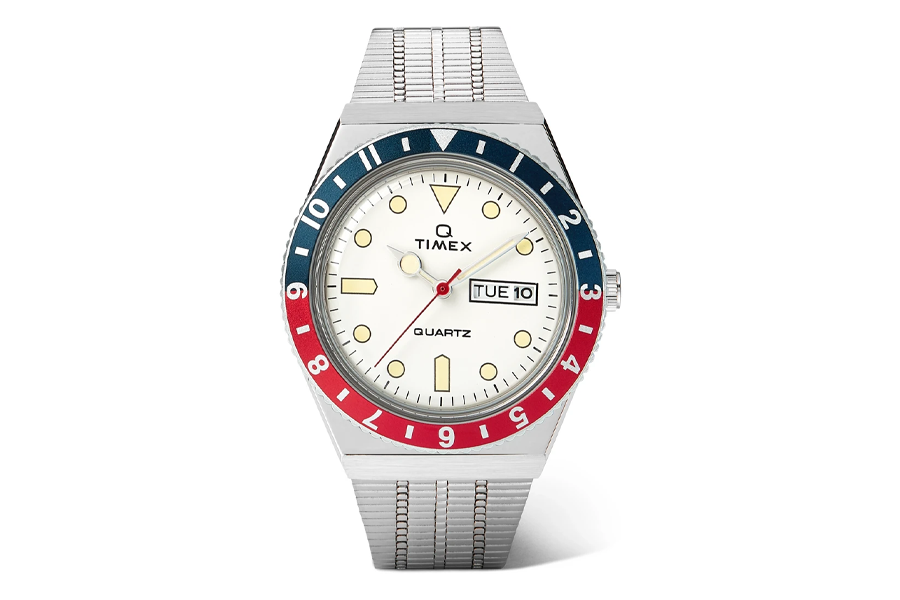 Timex Q Reissue
The Timex Q reissue is the epitome of timeless. It's simple yet elegant styling and precise quartz movement is synonymous with 70s style and is now considered a pioneer for modern watch styling. While there have been some very cool limited edition reissues there's really nothing better than the OG. Buy yours now, these are going to sell out for sure.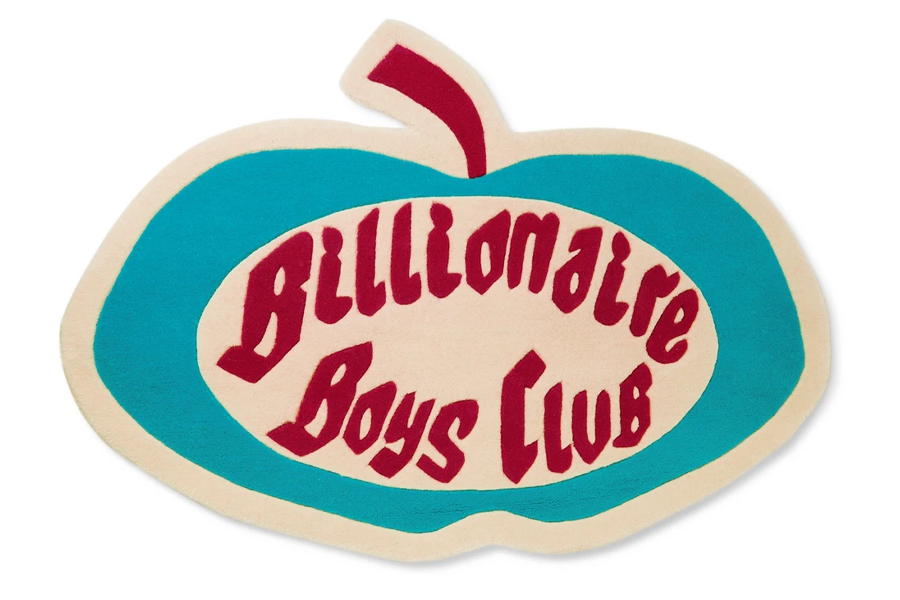 Billionaire Boys Club Wool Rug
Nothing says steezy like a Billionaire Boys Club lambswool rug in your bedroom. Shaped like a cheeky apple and printed with the brand's logo its a statement piece that'll start conversations with even the most tight-lipped company. Usually, you'd have to remortgage your house to get your hands on this. Now, it's on sale. Enjoy.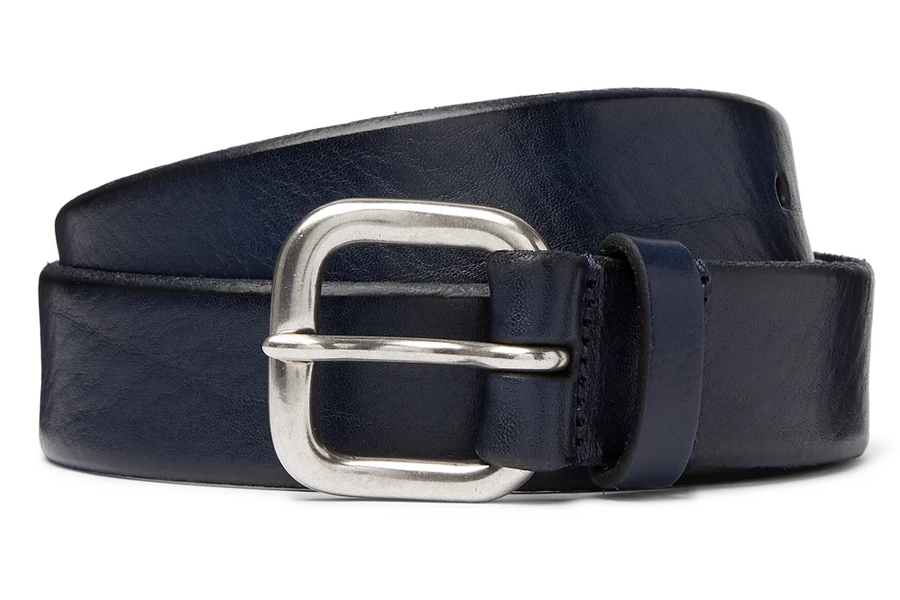 Anderson's 3.5cm Textured-Leather Belt
Every man needs a good belt. It's an essential. If you suddenly find yourself lacking one, we cannot recommend enough the Anderson 3.5cm leather belt in navy. Completely handcrafted by artisans in Parma – a region in northern Italy known for its leatherwork – it boasts a fine silver buckle and will develop nice patina overtime. Wear with chinos to take your outfit to another level.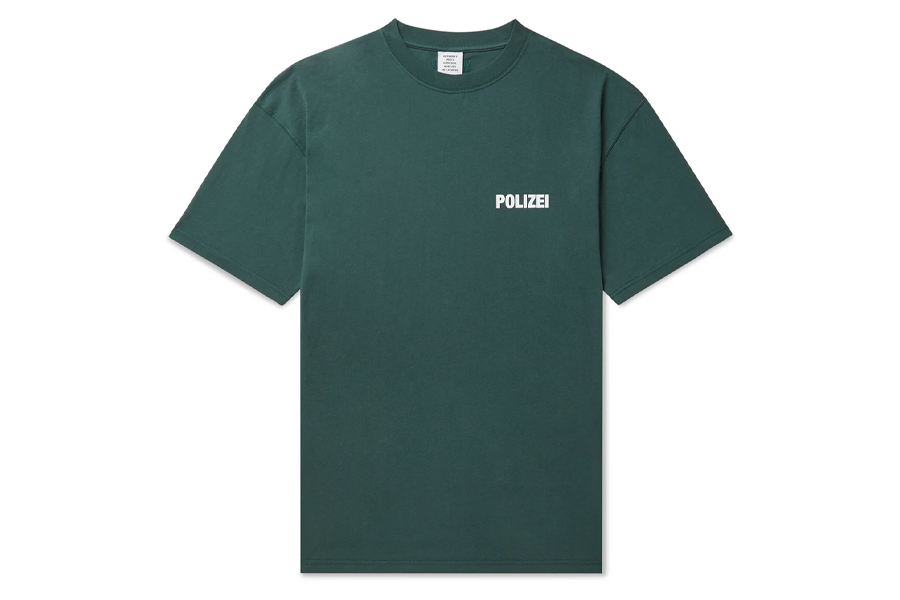 Vetements Oversized Polizei Tee
For their AW collection this year, Vetements presented us with a variety of thought-provoking slogans that transcended the world of fashion. Here we have one of their T-shirts printed with the word 'Polizei', or 'Police' in German. Made in an oversized fit in a high-quality substantial forest-green cotton-jersey cut it'd look great paired with combat pants and boots.
---
Featured Video from Man of Many