MYKITA and Leica Team Up for 3D-Printed Lenses of a Different Kind
"Lens" is a word that you can find in two different industries, cameras and eyewear, that can lead to a bit of confusion in their use. Yes, both allow you to see things, but a lens for a camera is not the same as a lens used in a pair of glasses. But that doesn't mean that the two industries need to mutually exclusive. Case in point, Germany based eyewear brand MYKITA has teamed up with camera legend Leica to create a pair of sunglasses. Now, this isn't just an instance of one company lending its name to hopefully strike up a bit of quick and easy cash. Rather, Leica used their expertise with their "lenses" to help create optical-grade "lenses" for MYKITA.
You'll also like:
H. Moser & Cie Unveil the Pioneer Centre Seconds Swiss Mad Red
10 Best Android Apps for the TAG Heuer Connected 45
Master & Dynamic Teams Up with Leica For MW07 PLUS and MW65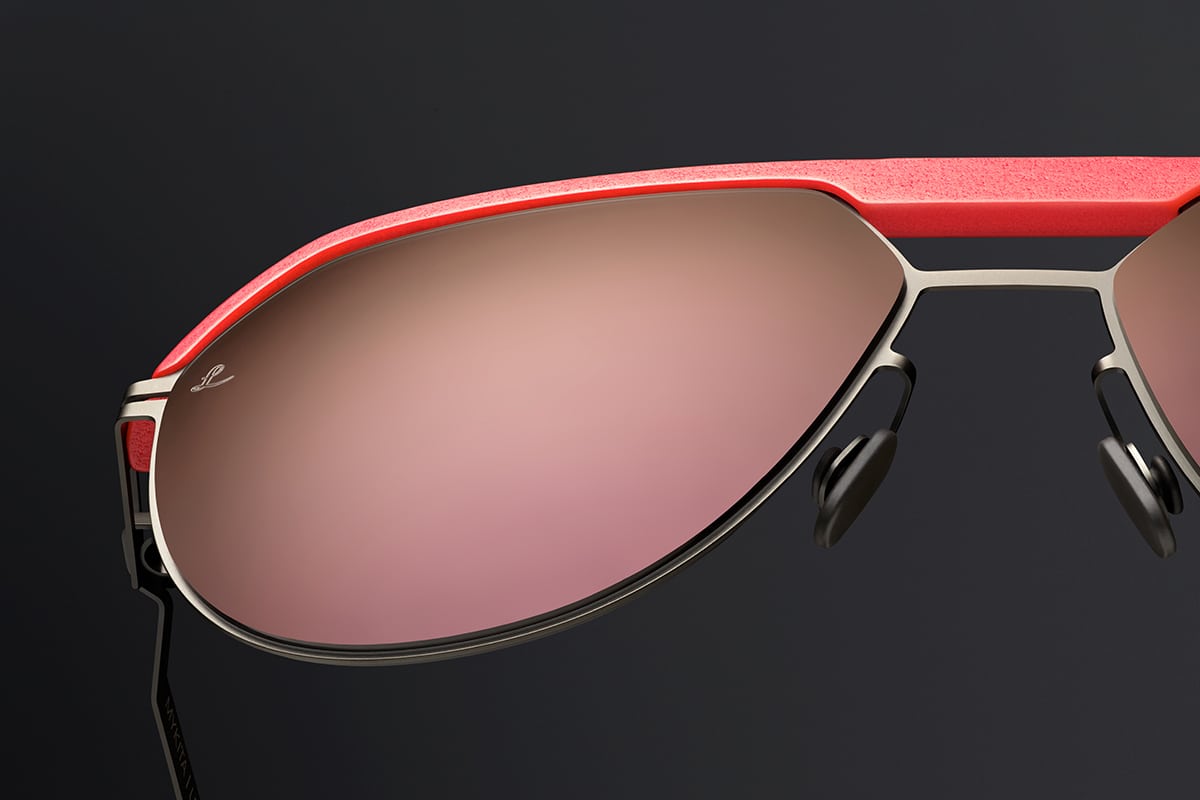 The glasses are innovative in and of themselves. The frames are hybrid, using handcrafted stainless steel and a new material from MYKITA that is made using 3D printing. (You can also get a pair of frames that are made solely of stainless steel if you want.) The frames feature a top bar that is made from the new material and was inspired by a camera lens hood. Much like the hood, this bar helps to protect from overhead light.
At the temple is an inscription done in the Leica font, and the rims of the glasses are highlighted by Leica Red. The lenses are also a bit of a marvel. MYKITA and Leica pooled their knowledge to create sun lenses that are developed with AquaDura Vision Pro coating, which is used in sport optics and professional photography. This coating is anti-reflective, and it also protects against water, dirt, and damage while preventing fogging. It also makes the lenses easier to clean. Additionally, the lenses are polarised to filter out harmful light.
The design for the glasses has already garnered a lot of attention, including winning a Red Dot award for production design in 2020. "Crafted with meticulous detail, the collection of sunglasses elegantly translates renowned Leica design elements into a distinctive eyewear aesthetic," stated the Red Dot jury. You can get your own pair of these special glasses and experience the best of both photography and eyewear lenses starting at $705.