A Brief History of the Nike MAG "Back to the Future" Shoes
It was a good day for some lucky eBay seller when he sold one of the original "Back to the Future" shoes (aka Nike MAG) for nearly 100k in 2018. Worn by actor Michael J. Fox in the second film, the future shoe was quite literally falling apart at the seams. Did the automatic lacing system actually work, one might wonder? The answer is anyone's guess, but as a piece of cinematic history, this prop was second to none.
Meanwhile, that's just one among a slew of milestones achieved by this iconic Nike sneaker. Over a decade after it first appeared in "Back to the Future Part II," an animated bear mascot was seen rocking a pair in the music video for Kanye West's "Good Morning." One year later, Kobe Bryant pulled up to UNDFTD LA in a Delorean, and stepped out wearing "McFly" Hyperdunks. While not exact replicas, Bryant's eye-popping kicks touted the original MAG colourway. Nike subsequently teased a "Back to the Future"-themed Hypermax, but the silhouettes never came to fruition.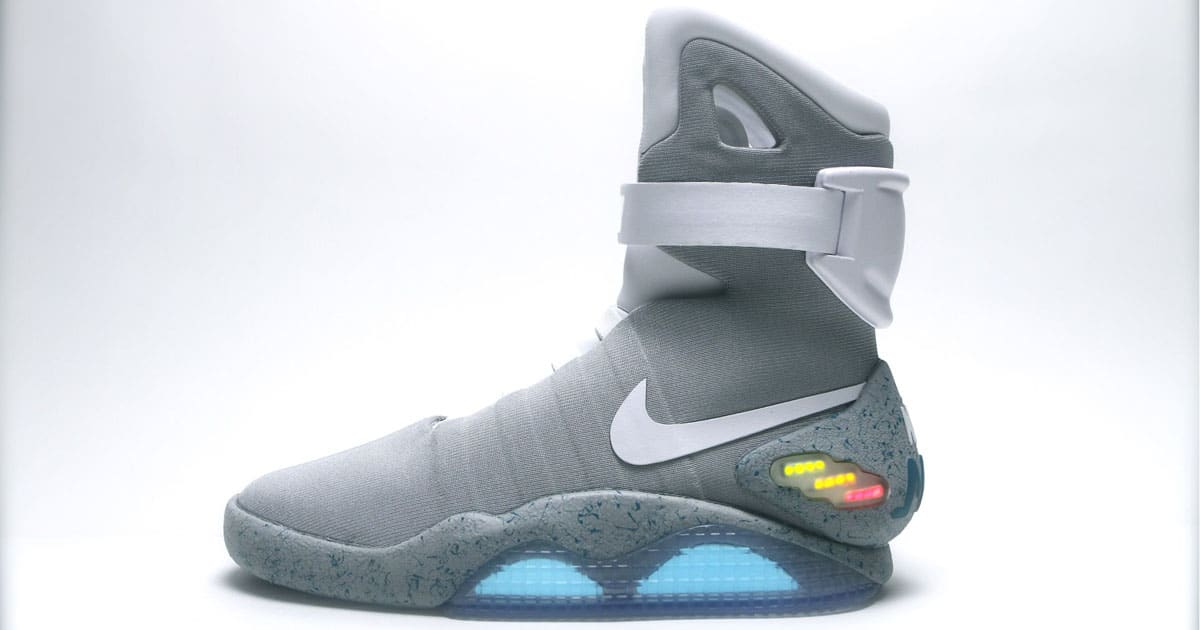 Jump ahead to 2011 and Nike goes all-in on the MAG, crafting 1500 replicas of the famous "Back to the Future" shoe. Their debut was preceded by a teaser video of Marty McFly's closet, where Nike MAGs lined the shelves. Each pair was then auctioned off for charity, with all proceeds going toward the Michael J. Fox Foundation for Parkinson's Research. When all was said and done, Nike reportedly raised US$5,695,190.53. These days, you can typically fetch a pair of the 2011 Nike MAGs for US$7500-$10,000 (and up) on the resale market.
In 2016, Nike released a new and improved version of the famous "Back to the Future" shoe. Each pair advanced Adaptive Fit technology, also known as "power laces," which can sense the wearer's motion and loosen or tighten accordingly. Production was limited to just 89 units, and Michael J. Fox was the first to score a pair (free of charge). The subsequent auction raised a whopping US$6.75 million for the Michael J. Fox Foundation for Parkinson's Research. If you want to purchase the 2016 silhouette, prepare to spend at least 24k, if not 50k and up.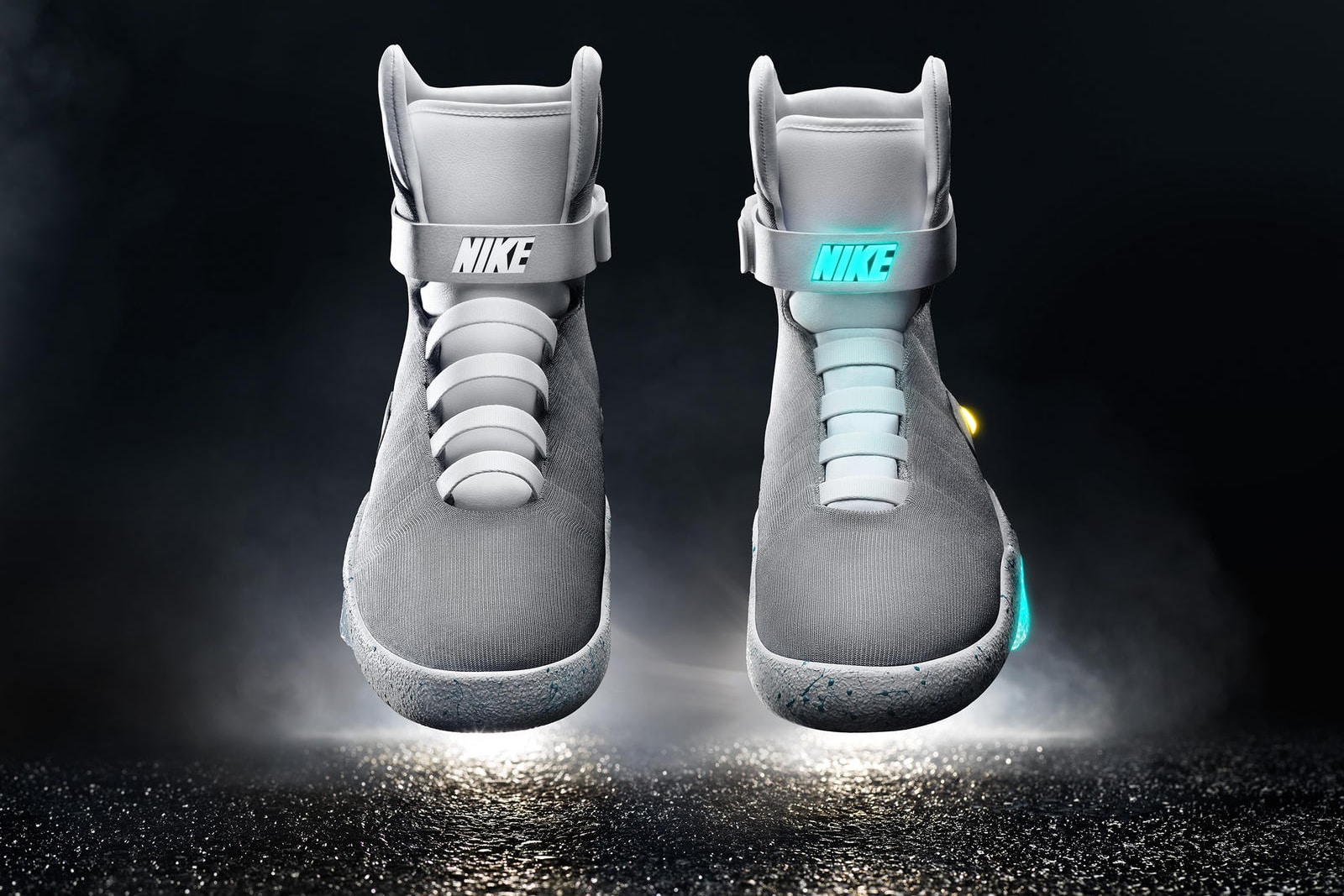 That same year, Nike also debuted HyperAdapt 1.0, an indisputably cool range that likewise features Adaptive Fit technology. The line was popular enough to yield a sequel, which dropped a few months ago. Prices for the 2019 models go from about US$300 up to $795.
By contrast, the Nike MAG "Back to the Future" shoes are more expensive and far more unique. Crafted with precision, these real-life replicas look like they came straight off the big screen. Get yourself a pair, a working hoverboard, and a truck full of manure and you'll be ready to star in your own low-budget remake of "Back to the Future Part II."