Nike MAG Back to the Future
Nike never fails to amaze with their ability to just create whatever they want. Then it makes sense when you remember they make $2.5 billion a day. The newest, super-cool idea and product to come out of Nike is a replica of the shoe from the Back to the Future movies. At the time, they were extremely futuristic looking and here we are today, when they still look like they belong to ten years from now.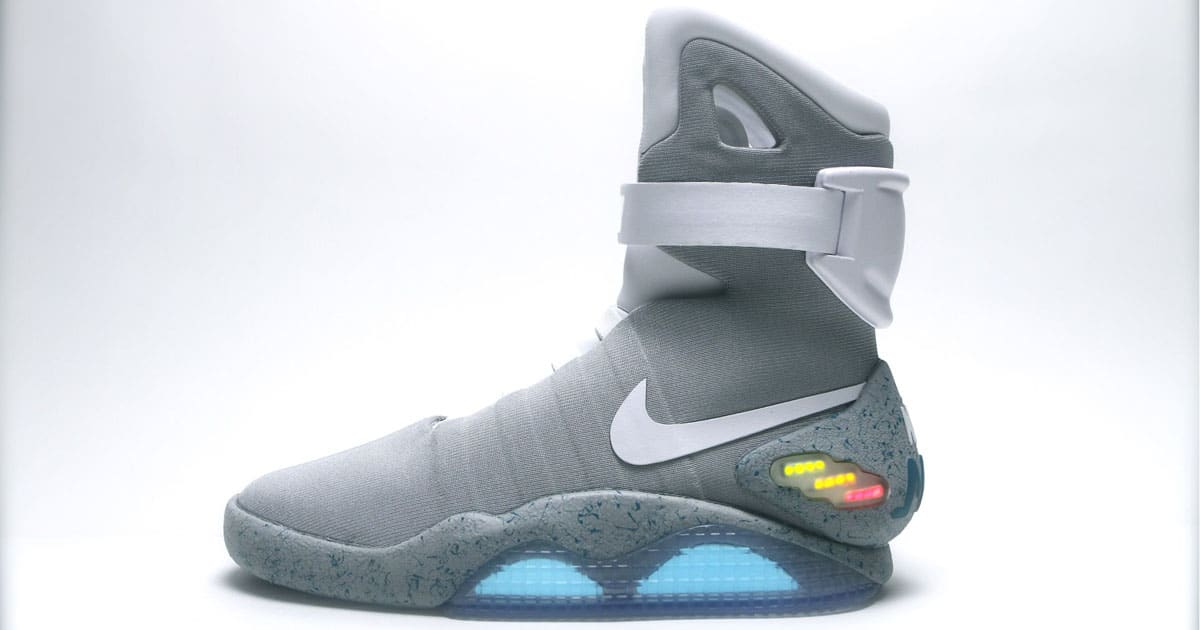 Nike made the event very powerful by involving Michael J. Fox in the whole event, gifting the shoes to him as their means of releasing them. He was the first to wear them in the movies and the first to wear them in real life – the man has lived more than most of us can ever dream of.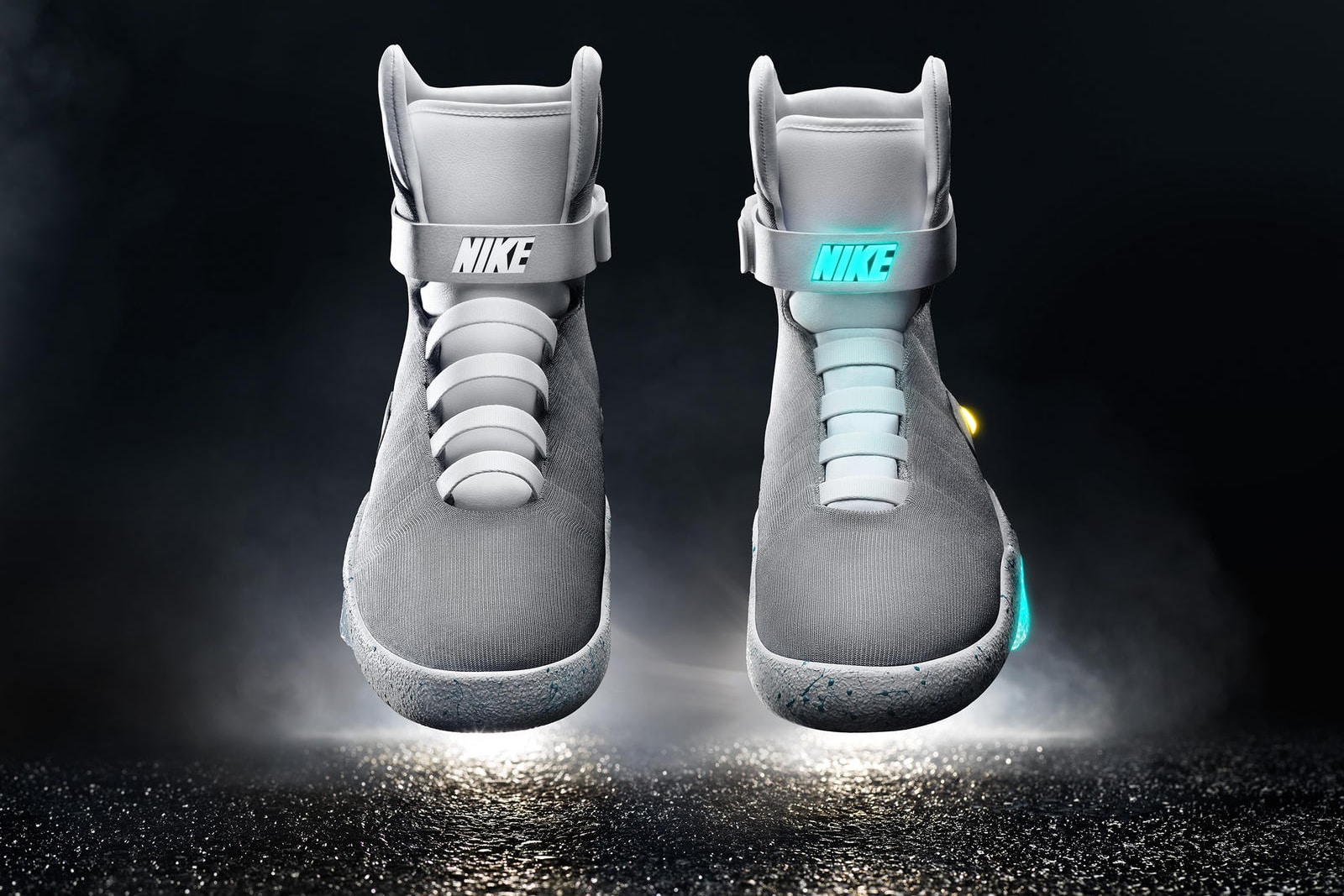 The new shoe advances what was coined the Nike Mag's "power laces," combining the archetypal invention with new digital technology. The result is an individually responsive system that senses the wearer's motion to provide adaptive on-demand comfort and support. With this as the first iteration, be on the lookout for Nike to keep innovating on their laces and shoe technology with Michael J. Fox's experience as a starting point.