Olivers x Pioneer ION Wallet is Virtually Indestructible
Even so-called minimalist wallets can fall short, becoming heavy and bulky. Additionally, the materials break down, making the meaning of "minimalist" turn into a reference to how long they will last. Pioneer has been making wallets in a new way, using an innovative material and a high-tech manufacturing process. They've also partnered with independent fashion brand Olivers to get the ION wallet into your pocket.
You'll also like:
This Antimicrobial Copper Wallet Can Stop the Spread of Germs
How The Ridge Wallet Stays Slim No Matter What's Inside
13 Best Men's Luxury Wallet Brands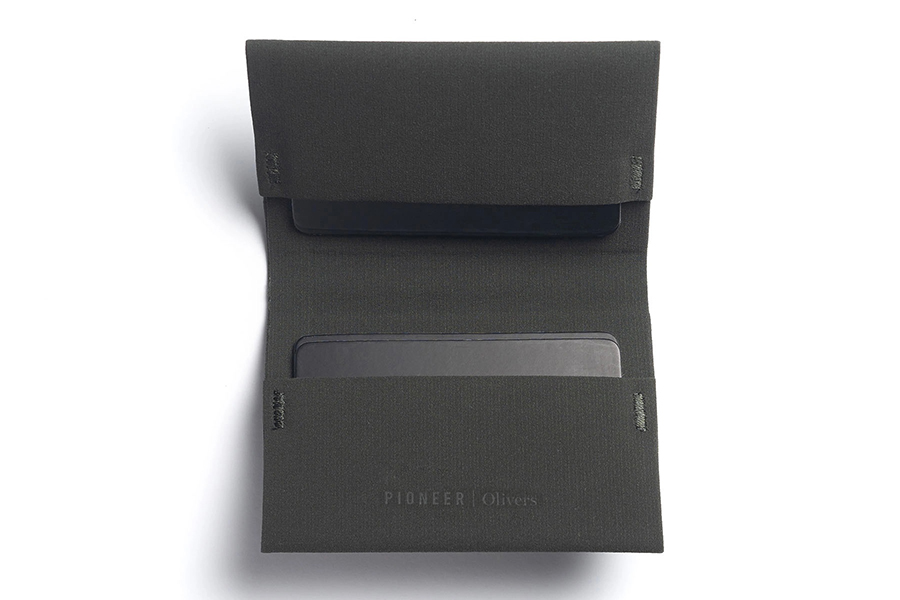 The ION wallet is built with a 10XD Ripstop fabric that is made of an ultra-high molecular weight polyethylene. What does that mean? This fabric is ten times stronger than steel per weight and is being touted as the strongest fibre on the planet. That added strength adds to the length of the wallet's life, but also makes it so that less material needs to be used, which in turn reduces the bulk of the wallet. The ripstop grid also helps to keep any tears or holes from getting any bigger. Of course, you won't have to worry about any holes or tears thanks to the materials abrasion resistance. The grid also provides better grip for when you're taking it in and out of your pocket. The ION is also completely stitch-free thanks to the Futurform Technology used to make it. This tech uses heat and film adhesives to bond the fabric together rather than sewing it together.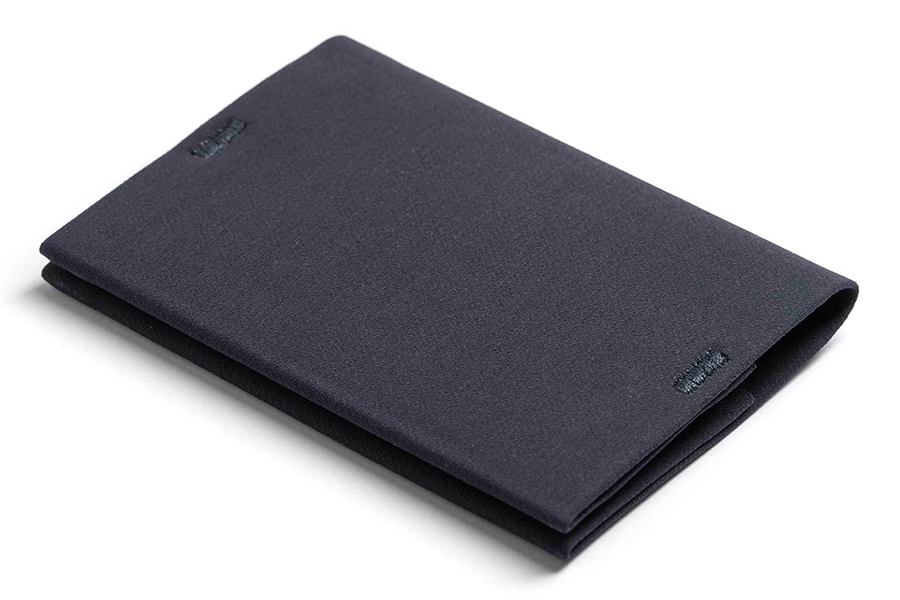 Using this manufacturing method has the added benefit of making the wallet waterproof and moisture-wicking. Bartack reinforcements—narrow stitches applied by a specialised machine—are strategically placed to improve its durability. Because it is waterproof, the wallet is also machine washable.
The ION wallet accommodates up to four cards in each of its two interior pockets. Remove a couple of cards and you can slip in some once-folded bills. The wallet is offered in dark navy, army green, dark crimson, hazelnut, and khaki. The ION wallet is available through Olivers for USD$60.
You'll also like:
This Antimicrobial Copper Wallet Can Stop the Spread of Germs
How The Ridge Wallet Stays Slim No Matter What's Inside
13 Best Men's Luxury Wallet Brands