9 Best Shoe Stores in Melbourne
When looking for that perfect pair of shoes, men in Melbourne are greeted with a seemingly endless amount of options to choose from. We have simplified this for you, with 9 of the Best Shoe Stores in Melbourne.
We have opted to look for stores that provide any self-respecting gentleman with the finest in footwear. From luxurious Italian brands to local niche designers, all the way to bespoke customised pieces by some of Australia's best Cordwainer's. Overall, your footwear is an extension of your identity and we want to make sure that every step you take, is in a nice pair of comfortable and stylish shoes.
---
You'll also like:
14 Best Sneaker Stores in Melbourne
8 Men's Fashion Stores in Melbourne You've Never Heard Of
10 Best Australian Men's Shoe Brands
---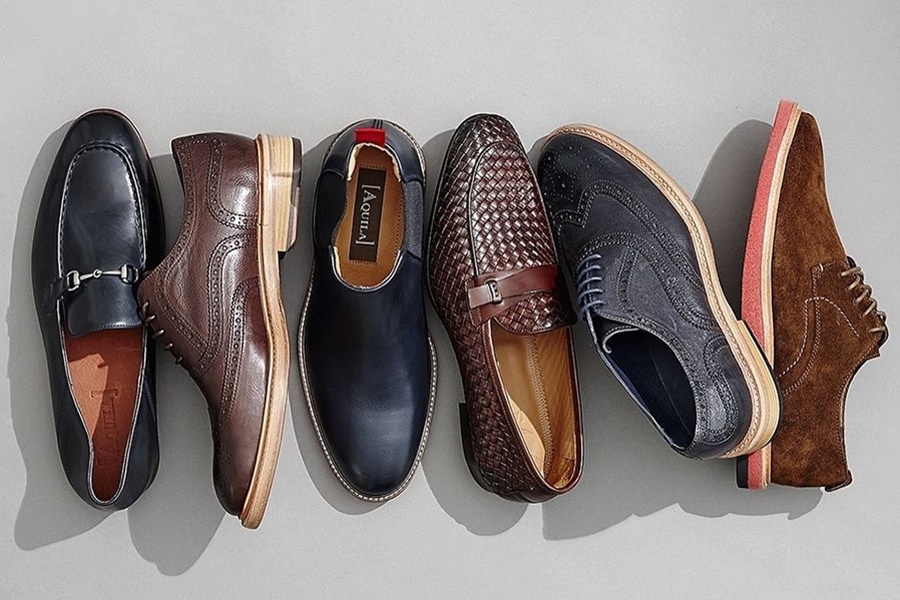 Aquila
Being at the forefront of luxurious shoemaking in Melbourne for 60 years, Aquila or "Eagle" to all you Anglophiles out there, provides quality footwear at an affordable price not to mention the impressive selection on offer. Whether you are interested in a fine pair of formal oxfords or are looking for a splendid casual pair of kicks, then Melbourne, look no further than Aquila.
Brands: Aquila
264-274 Little Collins Street, Melbourne VIC 3000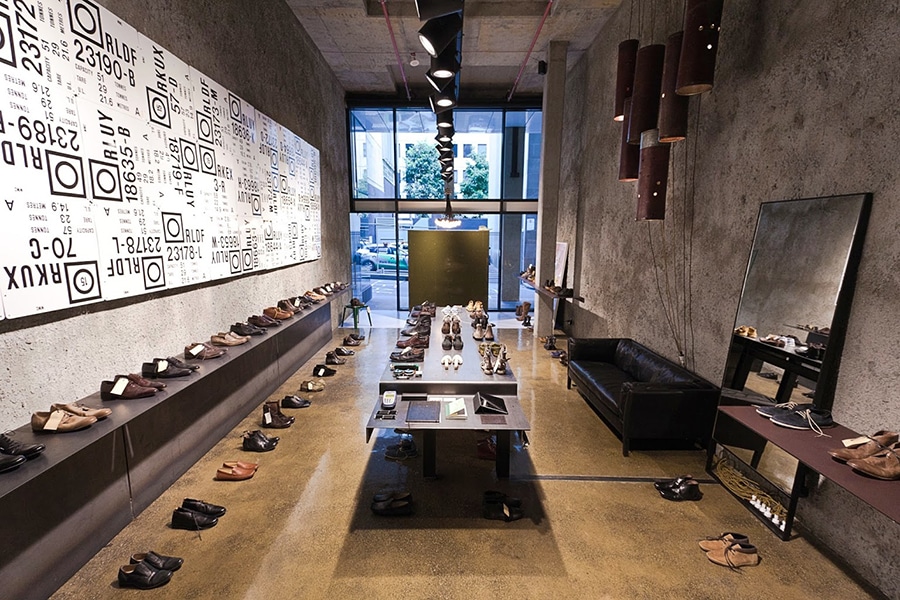 124 Shoes
Spouting Italian class and elegance, 124 Shoes is a store that ensures visitors are treated to the splendour that it fine artisanal footwear. Crafted by some of the best luxury brands in the world, all of the store's footwear is made with the utmost care and quality. Their friendly staff also ensure that this visit will leave you wanting more.
Brands: Area Forte, Buttero, Conflict of Interest, Prima Base and Preventi
16-30 Russell Place, Melbourne VIC 3000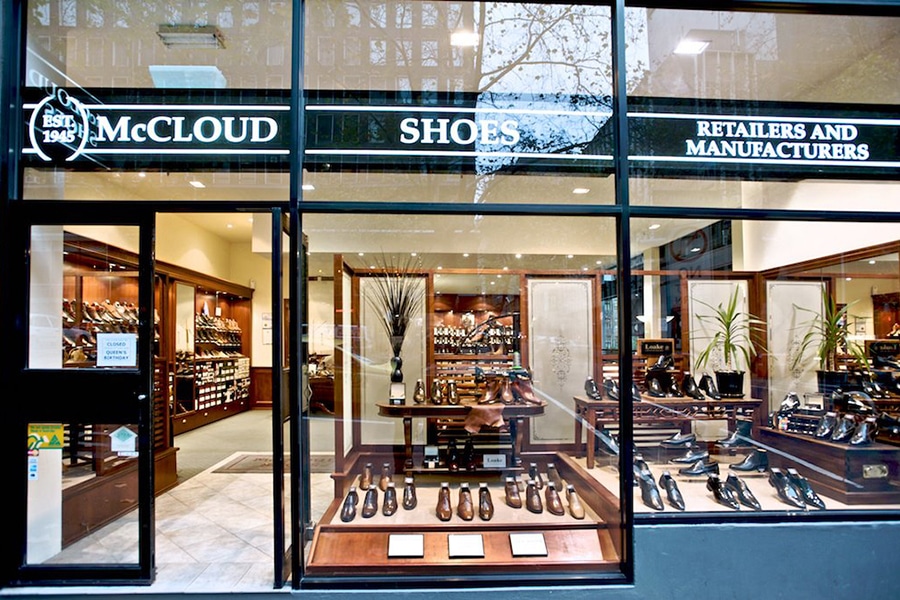 McCloud Shoes
The McCloud Shoe business was founded in 1945 and has been owned and operated by three generations of the Parkinson family since 1949. McCloud Shoes offers an extensive selection from exclusive overseas manufacturers, whose brands have built a reputation for their style, comfort and quality. With many shoes being of a higher price, this is certainly a place to invest in footwear that will last a long time.
Brands: Aldo Brue, Churchs, Modena and R.M Williams
116 Queen Street, Melbourne VIC 3000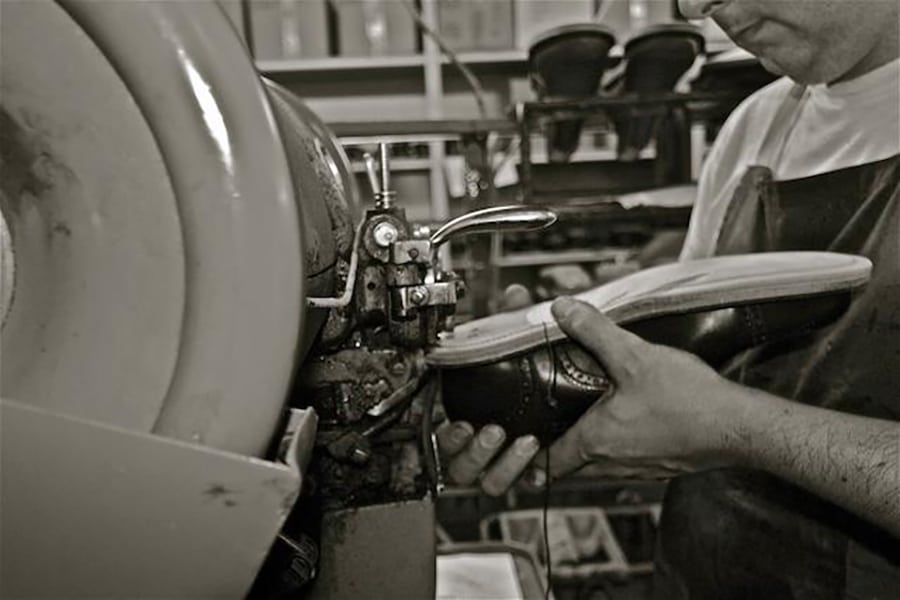 Luisa Leather Boutique
Luisa Leather Boutique began its story as a small shop on the 8th floor of a Little Collins Street store by Stefano Stefani with a simple vision, to bring the highest quality in Italian men's footwear to the Melbournian public. Sourcing the finest leather goods has become almost second nature for the business, making it one of the best men's shoe stores in Melbourne.
Brands: Dolce & Gabbana, Lanvin and Stefano Stefani
161 Collins Street, Melbourne VIC 3000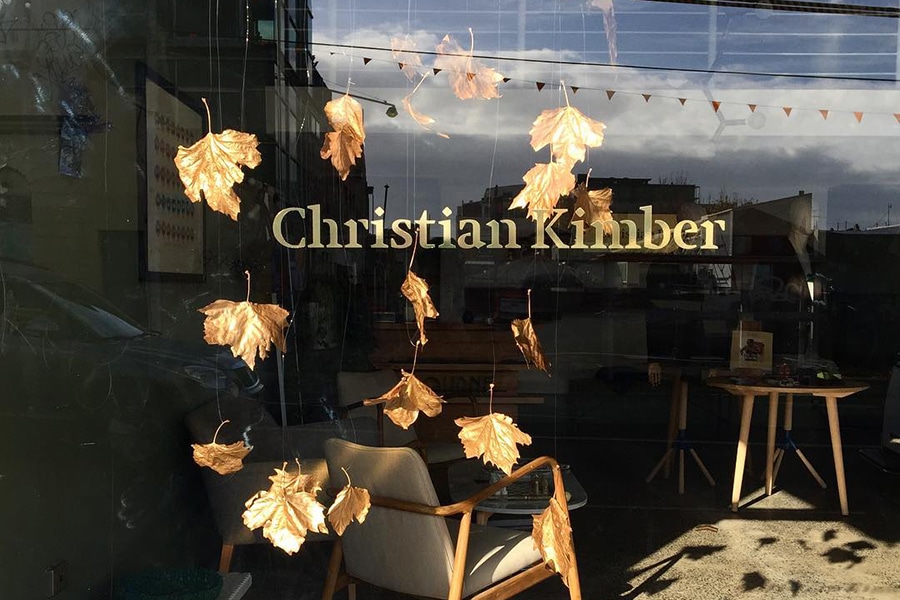 Christian Kimber
The Melbourne shoemaker by the name of Christian Kimber is quickly becoming one the best and brightest new stars of the Australian menswear scene. After honing his craft in Europe, the designer has been wowing audiences with some of the most spectacularly designed shoes all made with precision and quality materials.
Brands: Christian Kimber
264 Johnston Street, Fitzroy VIC 3065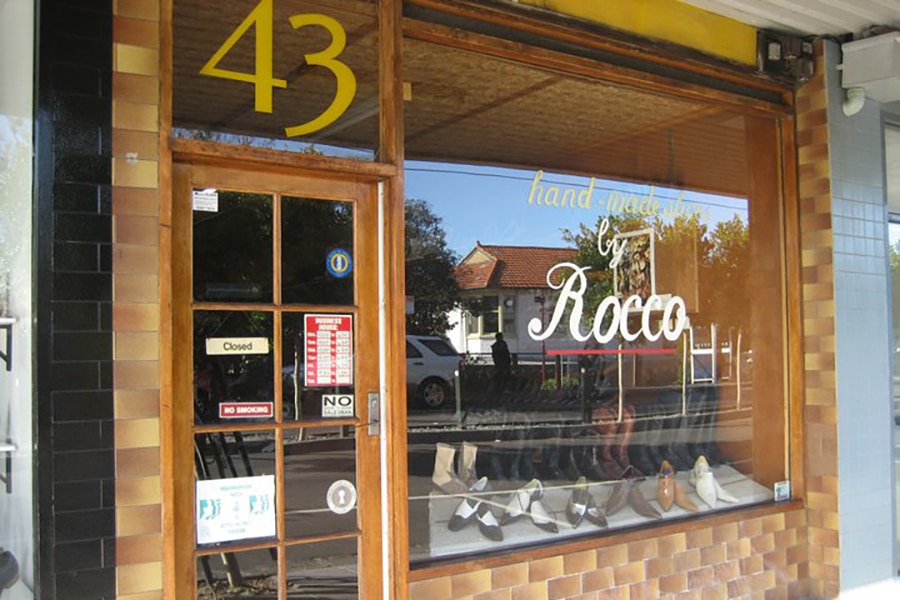 Rocco's Shoes
With many years' worth of wisdom and experience under their belts, the gentlemen at Rocco's Shoes in Malvern have certainly earned their stripes. Providing some of the best bespoke footwear to Melbourne (and the world, apparently the late Mr David Bowie was a fan), This is the place to come if you want something that is not only unique but also made with care and precision.
Brands: Rocco's in-house brand
41-43 Station Road, Malvern VIC 3144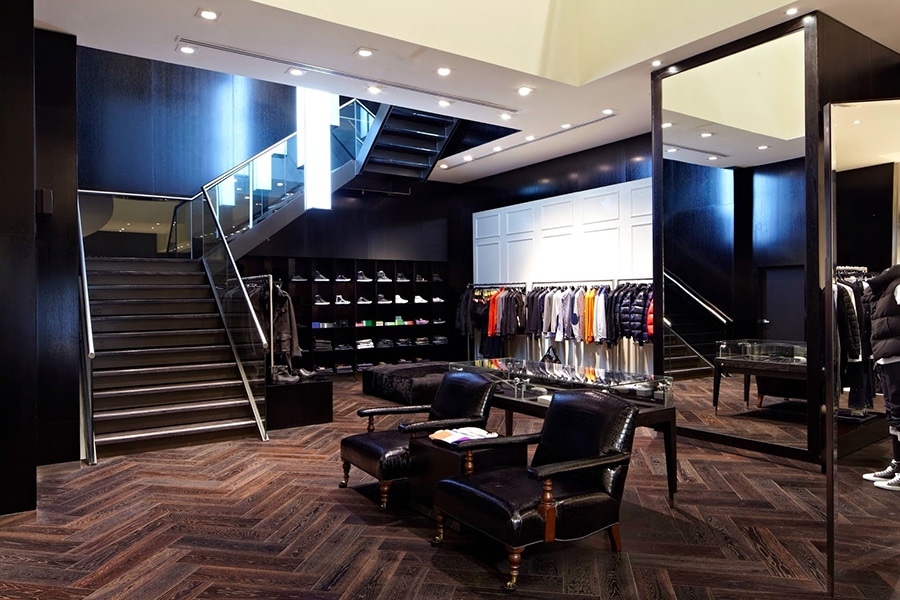 Harrolds
From modest beginnings back in 1985, Harrolds has grown to become not one of Melbourne's but in fact, Australia's leading retailer of luxurious footwear. Stocking brand such as Balenciaga, Giuseppe Zanotti, Givenchy and Grenson paired alongside proficient customer service you're sure to be treated to one of best retail experiences in Melbourne.
Brands: Balenciaga, Giuseppe Zanotti, Givenchy and Grenson
101 Collins Street, Melbourne VIC 3000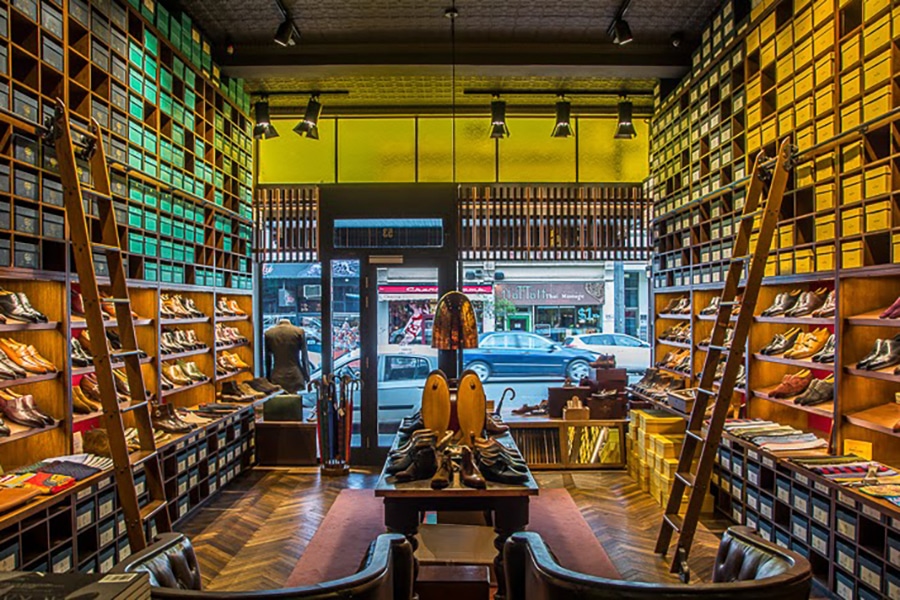 Double Monk
This list of the best shoe shops in Melbourne would not be complete unless we included the like of Double Monk. For many years now, this retailer has been provided Melbournian men with the highest quality of products that are guaranteed to last decades, not years. A passion for heritage and quality envelopes this men's shoe store. The friendly staff are happy to assist you with findings your next favourite pair.
Brands: Crockett & Jones, Double Monk, John Lobb, Stanley and Viola Milano
53 Smith Street, Fitzroy VIC 3065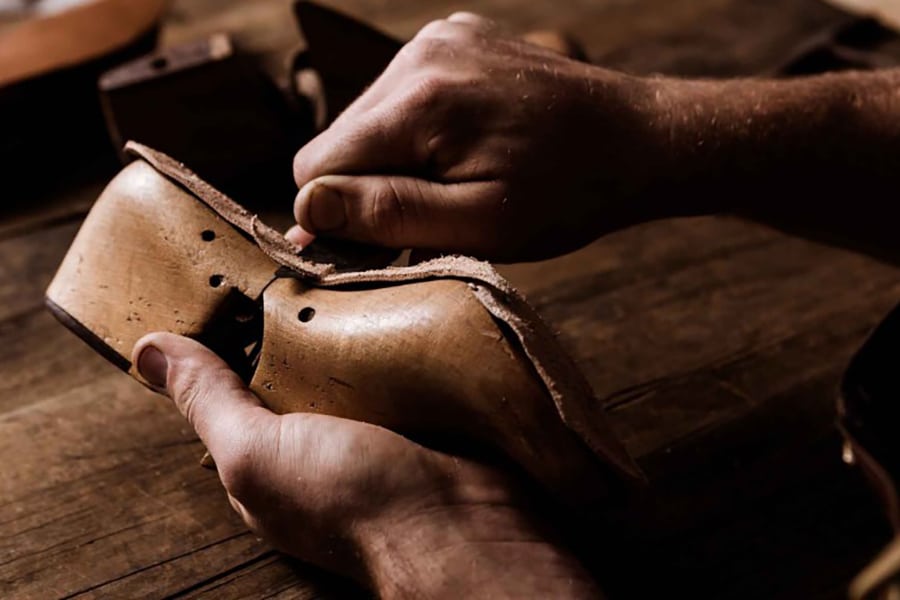 Wootten
It can be difficult for some men to find a pair of shoes that not only provides an adequate amount of comfort but also won't let them down in the style department. Cordwainer Wootten comes into this equation. Providing footwear that is of the utmost superiority with the option for customising to orthopaedic requirements, the shop not only offers luxury men's dress shoes but also casual options alongside footwear designed specifically for certain sporting activities such as cycling.
Brands: Wootten
20 Grattan Street, Prahran VIC 3181
Have you subscribed to Man of Many? You can also follow us on Facebook, Twitter, Instagram, and YouTube.
---
You'll also like:
14 Best Sneaker Stores in Melbourne
8 Men's Fashion Stores in Melbourne You've Never Heard Of
10 Best Australian Men's Shoe Brands
---