A Limited Batch of Post Malone Crocs Arrived in Australia
From today, Aussies can grab a pair of signature Post Malone Crocs. The preferred footwear of the popular singer and rapper have arrived to coincide with his current sold-out Australian tour.
Available in extremely limited quantities, the camo Classic Clog features POSTY CO branding and six unique charms, including an eyeball, a knot and a drop saw blade. Apparently, the charms, or Jibbitz as Crocs calls them, represent a combination of Post's tattoos and the themes from his latest album Beerbongs and Bentleys.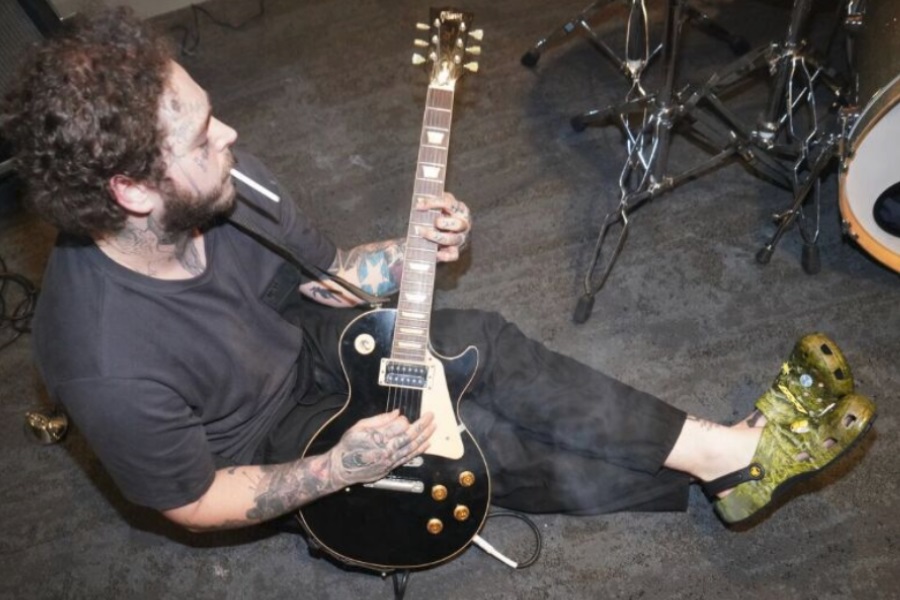 The previous Post Malone X Crocs sold out across the U.S. in minutes, resulting in excessive eBay pricing. A similar outcome is anticipated for this third drop. The Post Malone X Crocs retails for $79 and are available to purchase from the Culture Kings Sydney store, 420 George Street and online from the Crocs website which you can find linked below.
"Last year we had an incredible response," says Terence Reilly, Chief Marketing Officer, Crocs. "This is first Australian-exclusive launch for the Post Malone X Crocs collaboration and with Post Malone on tour in Australia at the time of launch; we expect that his fans will be eager to snap up a pair."
Interestingly enough, anyone can visit the Crocs website and customise a pair with Jibbitz, including images of Disney, Marvel, DC Comics characters and a selection of letters and numbers. Should outlandish Crocs be your thing, it might be worth a look.
Update: They sold out in 12 minutes!