A Year Later Here's Kanye West's adidas Yeezy Boost 350 v2 Glow
Last year on Twitter, Kanye West previewed a pair of glow-in-the-dark adidas Yeezy Boost 350s. Now the shoes are set for a general release in stores. Here's what you can expect.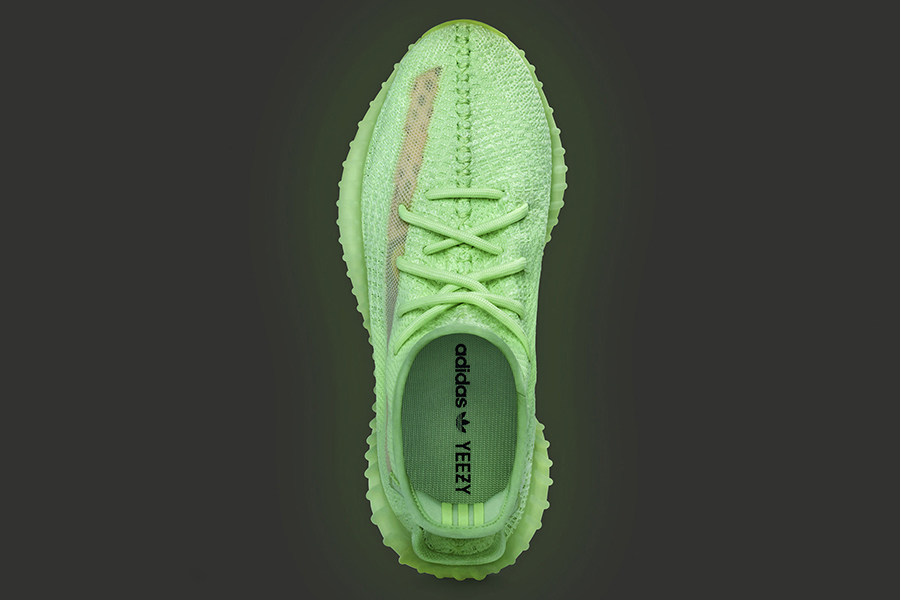 The shoes are made with a volt yellow upper that goes "ultralight beam"—in other words, they glow in the dark. Dubbed "Glow," the shoes feature a colourway that takes full advantage of "chemiluminescence."
The lightning bolt on the side of the shoe does more than add to the looks of the shoe; it also provides more ventilation and breathability. The midsole has a bulbous look—typical for the 350—that also glows in the dark, but also offers plenty of comfort thanks to its Boost cushioning.
For smaller feet, a non-slip rubber outsole is added to keep kids upright. The adult shoe sells for USD$250 while children sizes run for USD$180.
The shoes were released on May 25 and are available at select retailers.