Adidas Samba Classic OG Takes the Field
The Adidas Samba Classic OG is a throwback to the shoe that stormed onto the field in 1950. The Samba hit the market as an indoor soccer shoe. The idea was to provide the athletes with a shoe that would work on icy, hard ground. That idea lead to the suction design on the gum sole. Over the years, different versions have come to market, including the Samba Millenium with its extended tongue and the Sama '85. Regardless of the style, the iconic triple stripe has always marked the Samba. The popular black and white color scheme led out for Adidas, making the Samba the second highest selling Adidas design ever with over 35 million pairs sold worldwide.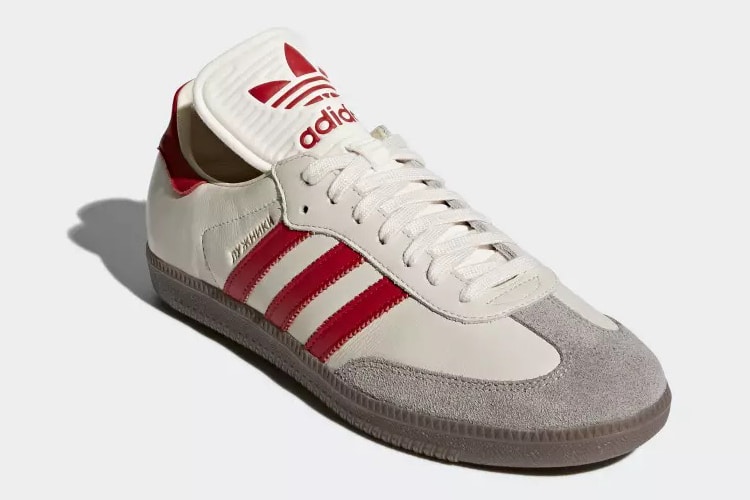 The Samba Classic OG takes its inspiration from the football terrace classics from Russia and marks the next big event for soccer, the 2018 FIFA World Cup, which will be held there. The shoes are made of premium leather with an oiled suede T-toe. The three stripes are also leather and are red to go along with the theme. The trifold leafe design is still proudly displayed on the extended tongue. Separating these shoes from the rest is the addition of a gold foil "Luzhniki" that has been laser-etched into the heel as well as in special lettering on the sides to pay tribute to Moscow's Luzhniki Stadium.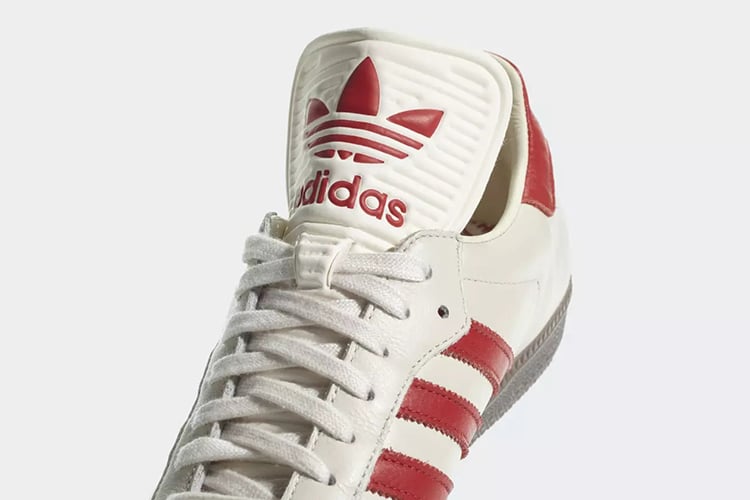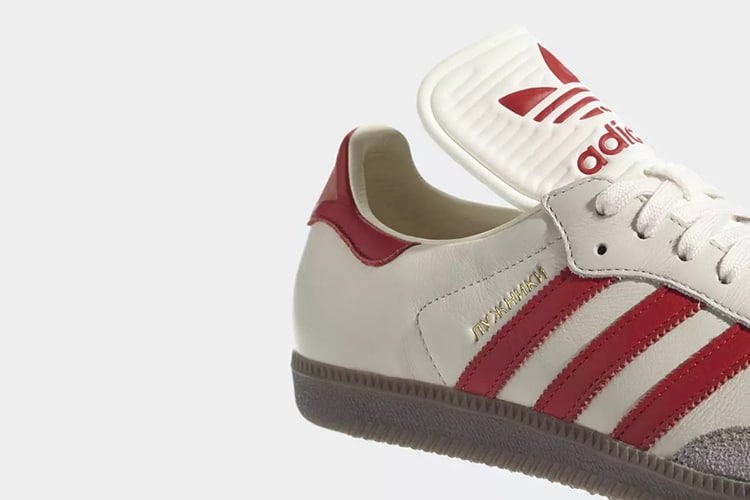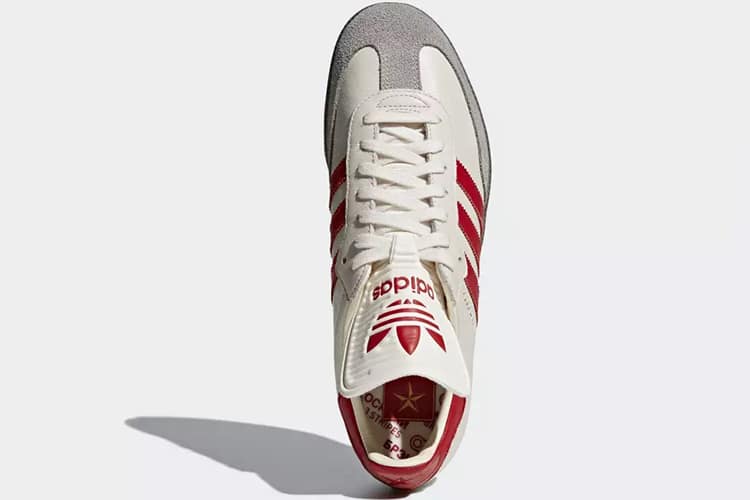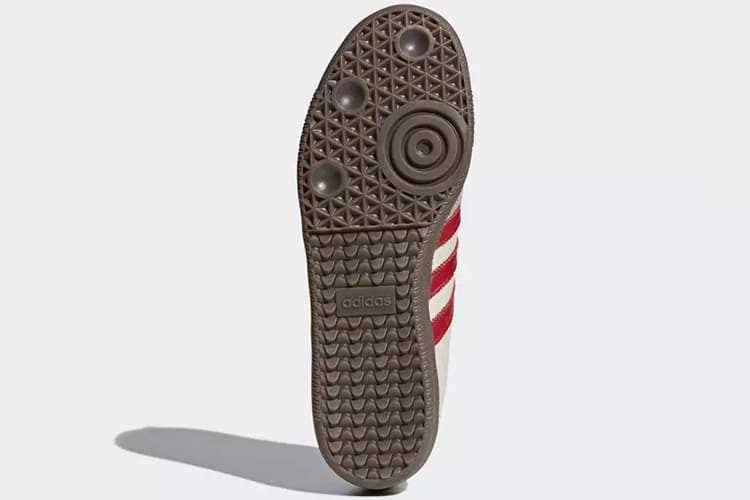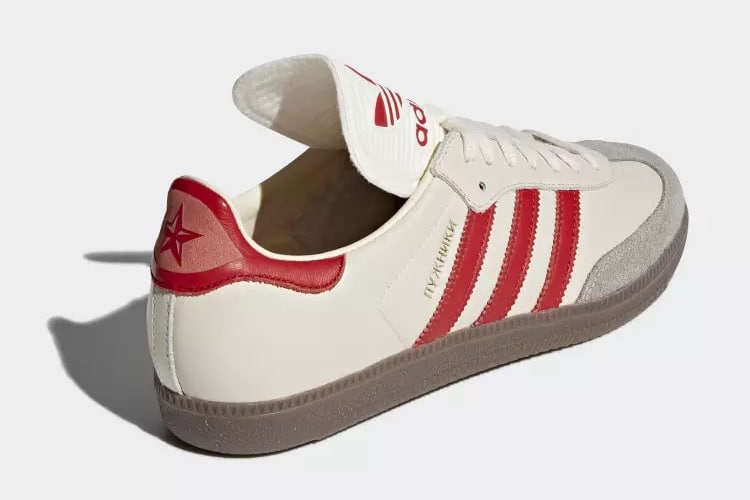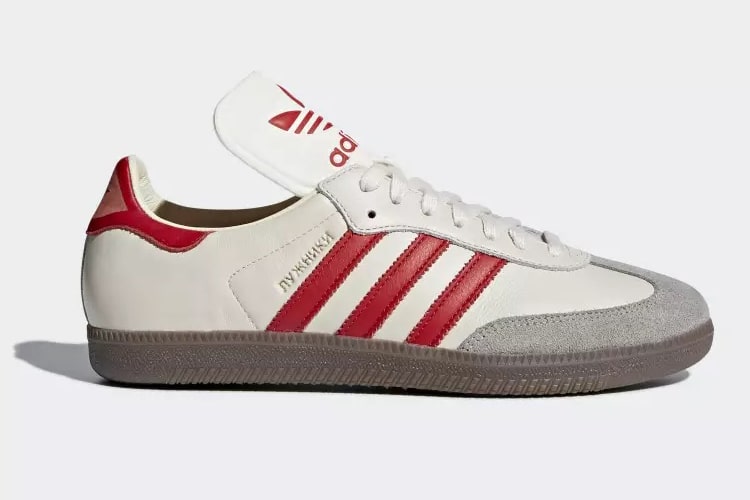 Have you subscribed to Man of Many? You can also follow us on Facebook, Twitter, and Instagram.