adidas Swoops onto the Playing Field with Dragon Predators
Companies often choose names for their products that have a particular sound or meaning to them that they hope will attract the attention of potential customers. Rarely do those names actually have the looks to merit the title—when has a Ford Fiesta ever looked like a party, after all? adidas is bucking that notion with their new soccer shoes, the Dragon Predator. These shoes actually look like they were made of dragon skin, scales, spikes, colour, and all.
You'll also like:
adidas Cuts the Heel for Slip-On Stan Smiths
adidas CODECHAOS Golf Shoes Are Game Changers
adidas Pulseboost HD Gives Urban Runners the Gear They Need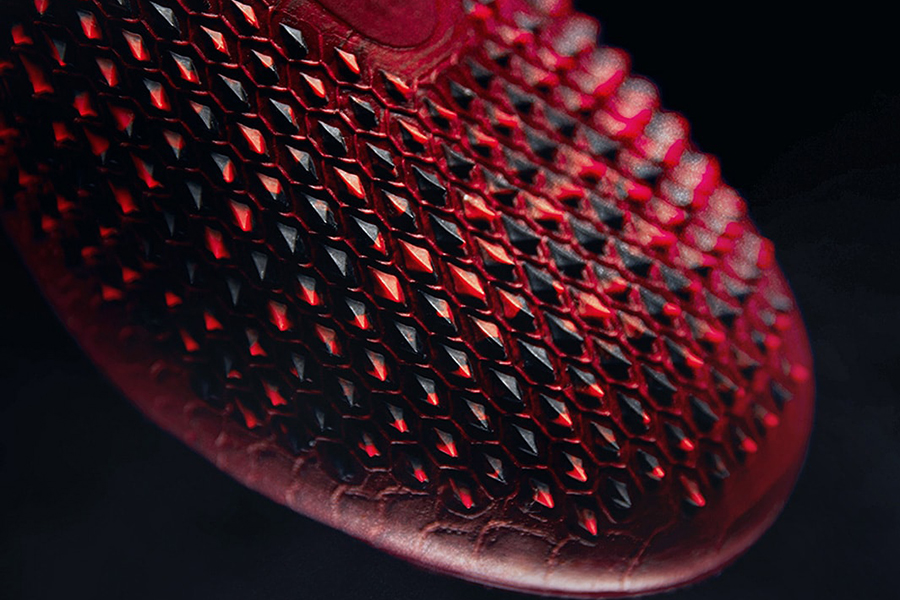 To be fair, adidas has already pushed the envelope with the Predator line. When the shoes first came out, they received mixed reviews largely because of the new and unfamiliar design. adidas has pushed that envelope even farther for the Dragon Predator. The new shoes have replaced the typical Primeknit upper with one made of leather and Fusion skin. The change is more than just aesthetic, though, as this new combination creates an upper that is softer. It also has the added benefit of allowing the Demon Skin look—accomplished by having rubber spikes that stick out of the upper. The leather also allowed for debossed scales, adding to the dragon skin look and making it possible for the uppers to have a colour shifting quality. Primeknit does make an appearance on the shoes as part of the collar, but it has been re-engineered to emulate that dragon scale look.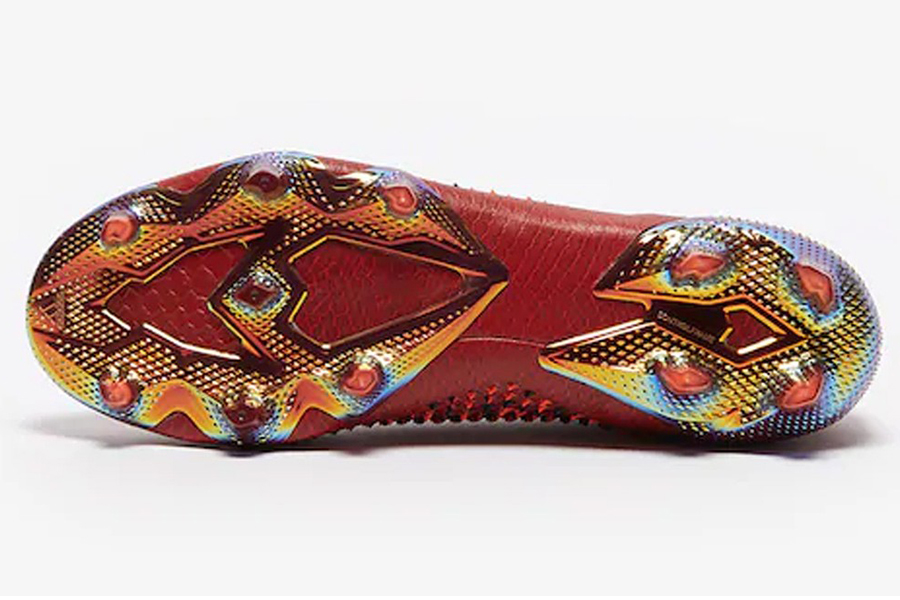 adidas went all out with the dragon idea, shipping the Dragon Predators in a box that looks like a dragon egg. The shoes are held in place by elastics on the inside of the egg. The faceted shell of the egg features the pattern of the inline Predator box as a nod to the shoe's heritage. The adidas Dragon Predator 20+ FG football boots are available as a limited collection and can be purchased on the adidas web site for £350.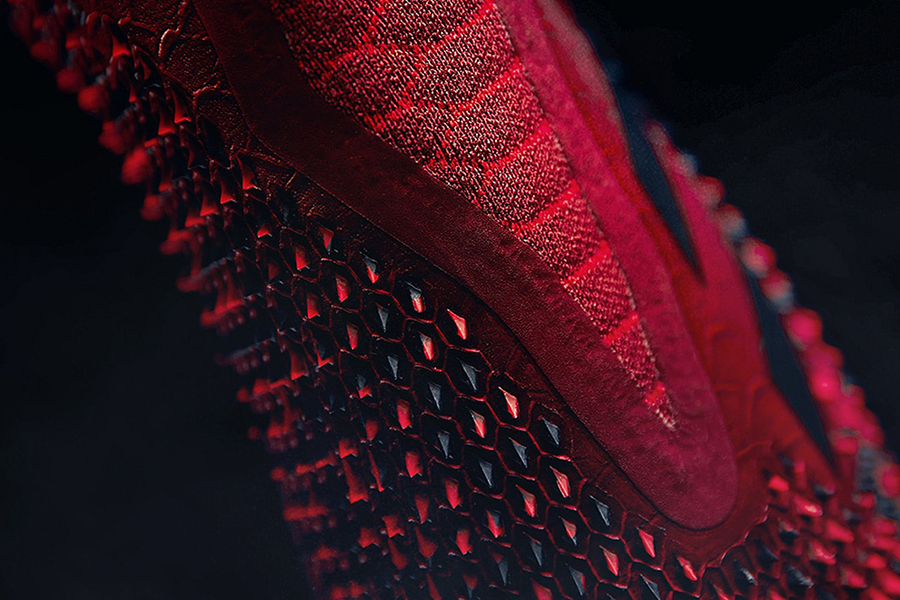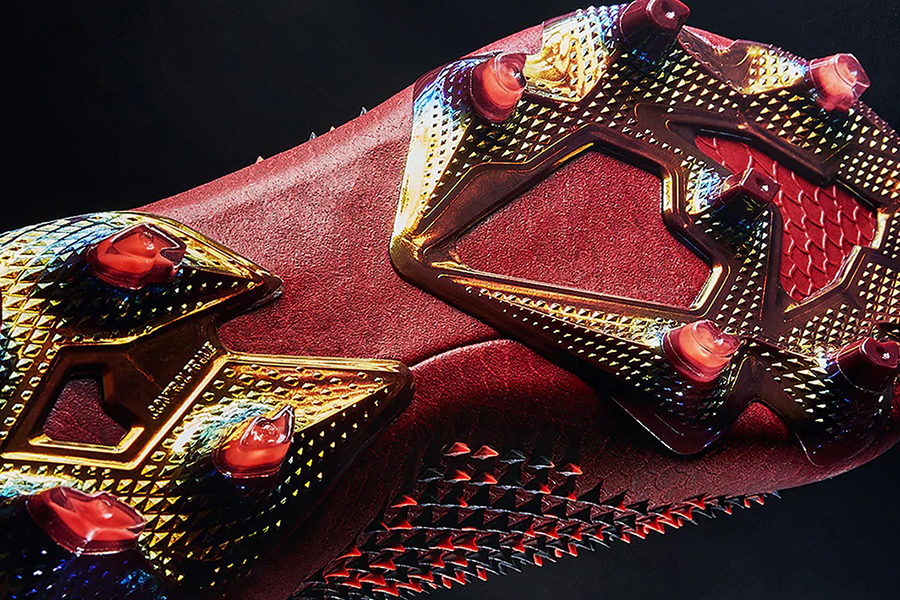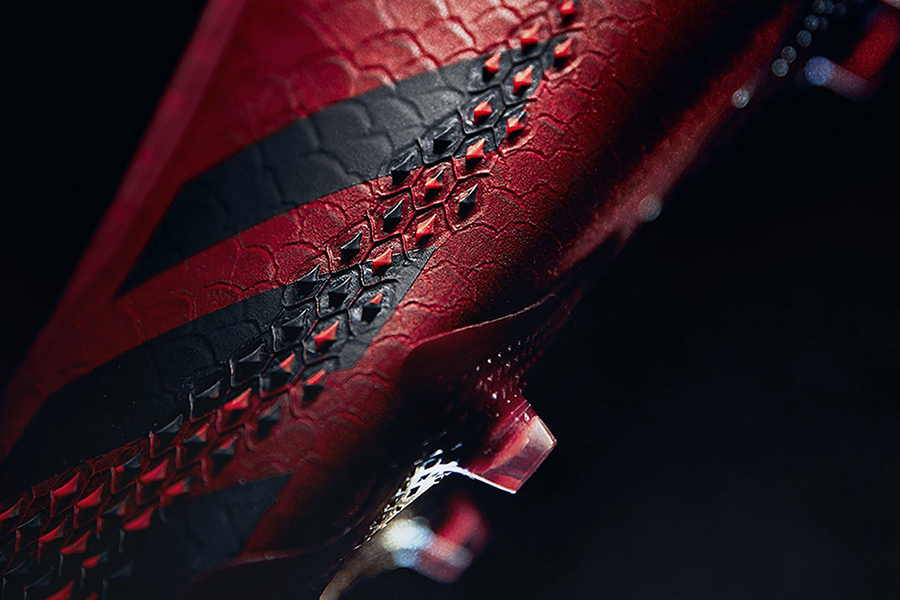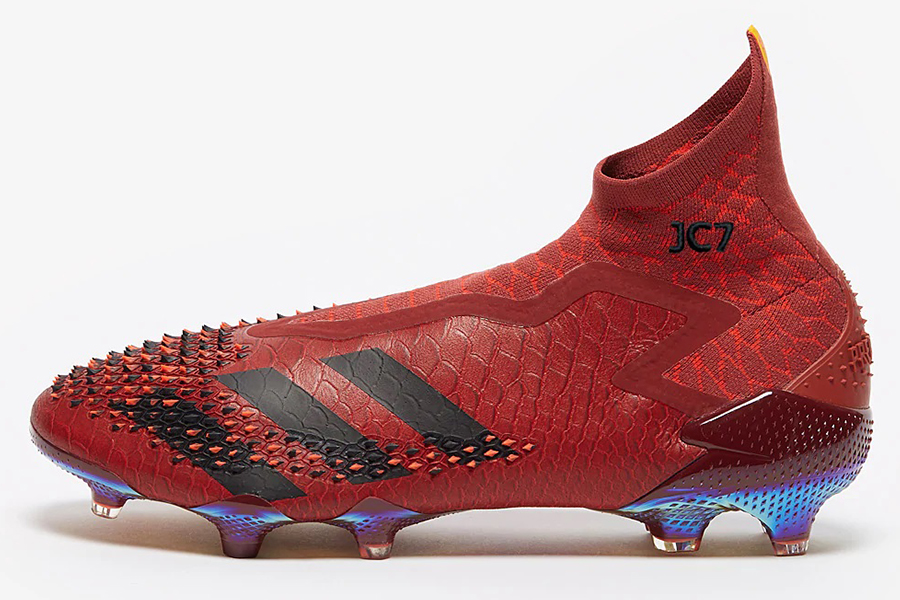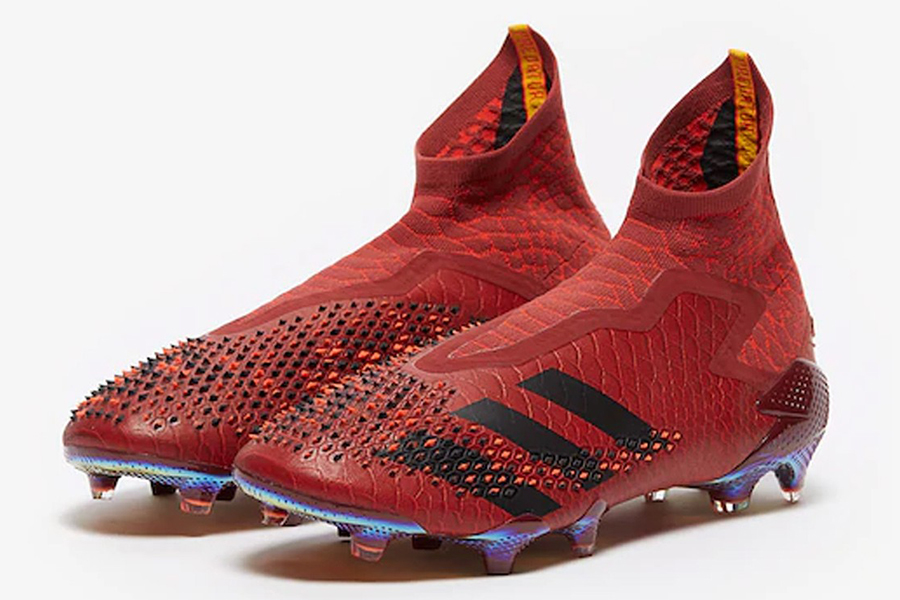 You'll also like:
adidas Cuts the Heel for Slip-On Stan Smiths
adidas CODECHAOS Golf Shoes Are Game Changers
adidas Pulseboost HD Gives Urban Runners the Gear They Need