adidas Ultraboost 21 is Stiffer, Stronger and More Sustainable than Ever
Let's clear up a little confusion right from the start. The "21" in the new adidas Ultraboost 21 refers to the year, and not to this being the 21st iteration of the shoe. The latest addition to the Ultraboost family keeps up the tradition of being a solid workhorse when it comes to running.
You'll also like:
Sneaker News #28 – Nike Drops an Easter-Ready Dunk
adidas and Tommy Cash Unveil the 'Longest Shoe in the World'
Nike Vice President Resigns after Son's Sneaker Resell Empire Exposed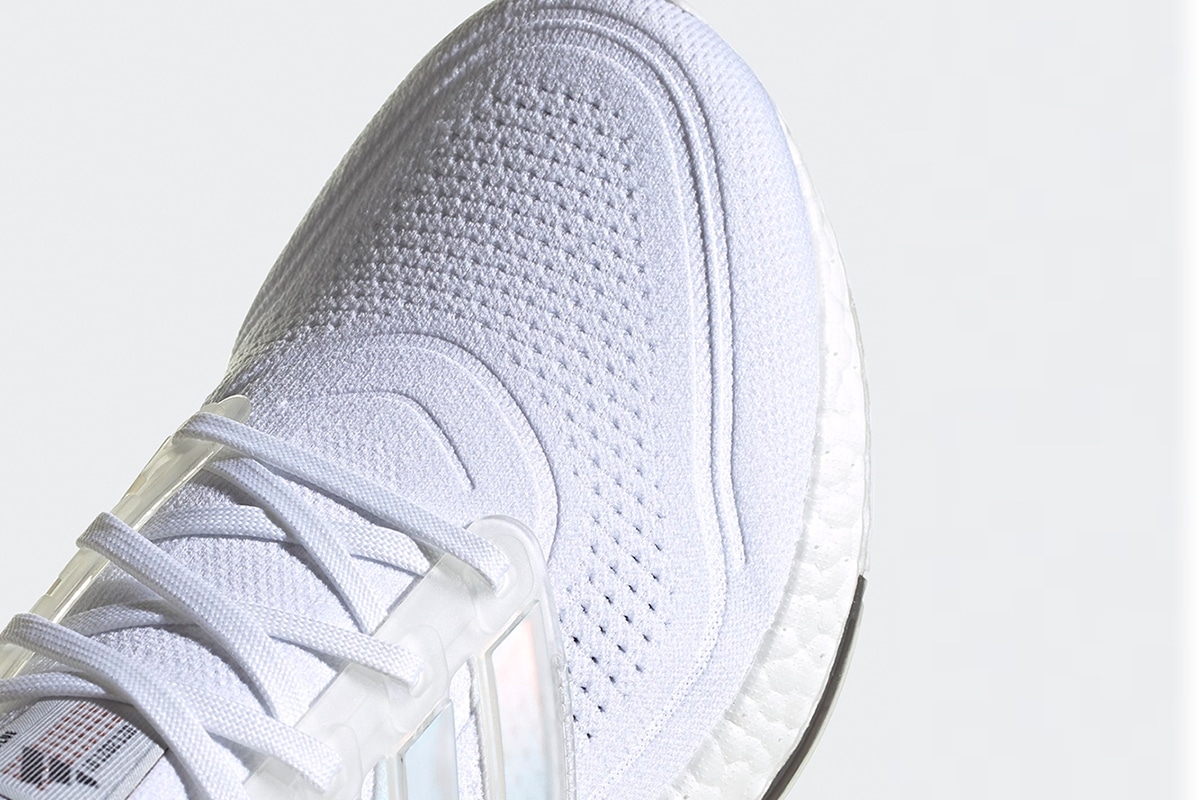 The adidas Ultraboost 21 keeps most of what you've come to love of this shoe. First and foremost is the BOOST midsole. When it debuted in 2013, this midsole was a departure from a market saturated with EVA midsoles. Rather than conform, adidas opted for the TPU technology from BASF. For the Ultraboost, adidas double-downed on the technology again, adding 6 per cent more BOOST.
Adding to the performance of the BOOST is adidas' Linear Energy Push torsion system. This system was recently redesigned to be stiffer, thanks in part to the reinforced material in the midsole. This new system gives runners less flex and increased responsiveness. adidas kept the Primeknit upper, which is breathable and comfortable, though they did update to a "more precise knit."
The upper is also made with PRIMEBLUE, which adidas says is a high-performance recycled material that contains at least 50 per cent Parley Ocean Plastic. Finally, the shoes also feature the heel flare where the heel extends past the counter.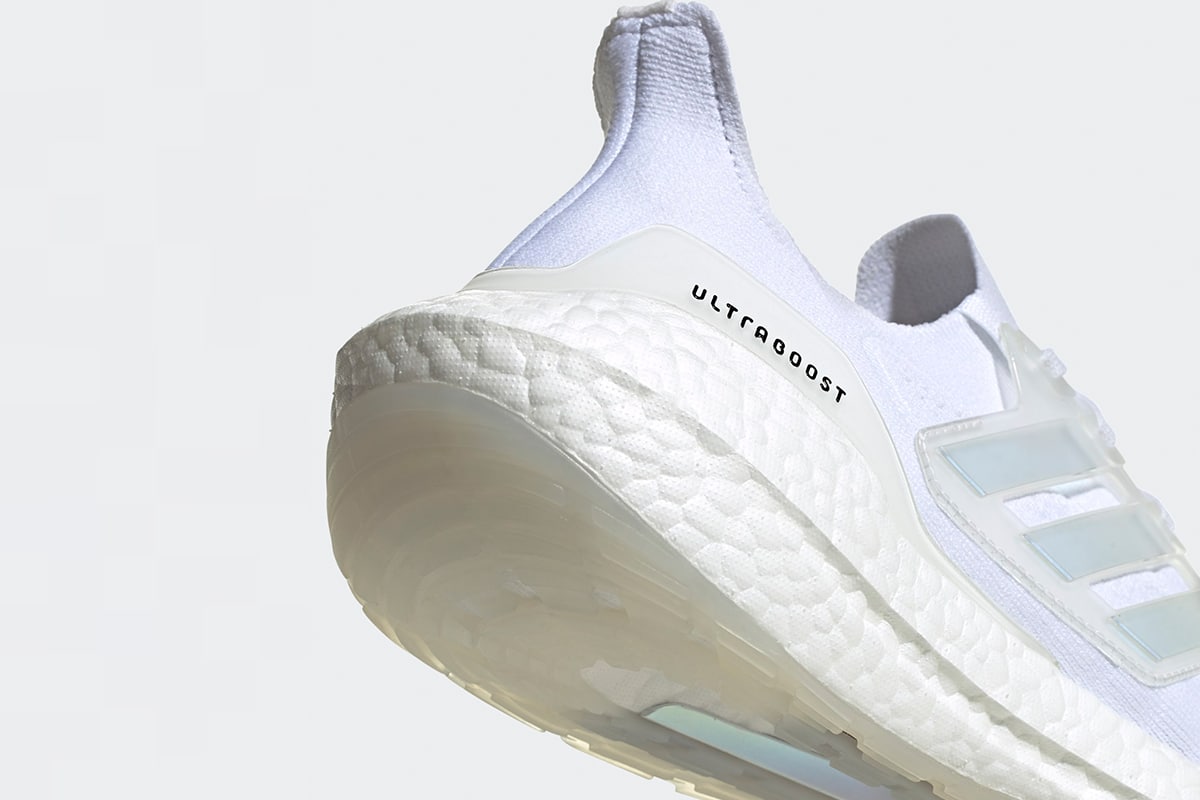 The whole vision behind the new Ultraboost 21s can be wrapped up in two words: comfort and responsiveness. "We said okay, let's look at what is the sweet spot that we can still improve and increase the BOOST percentage in the midsole without creating a kind of wobbly or not great running experience," says Stephan Scholten, the global director of footwear for adidas.
The revamp that adidas undertook—keeping the good and adding even more in—has fully realized this vision. But don't expect adidas to rest on their laurels.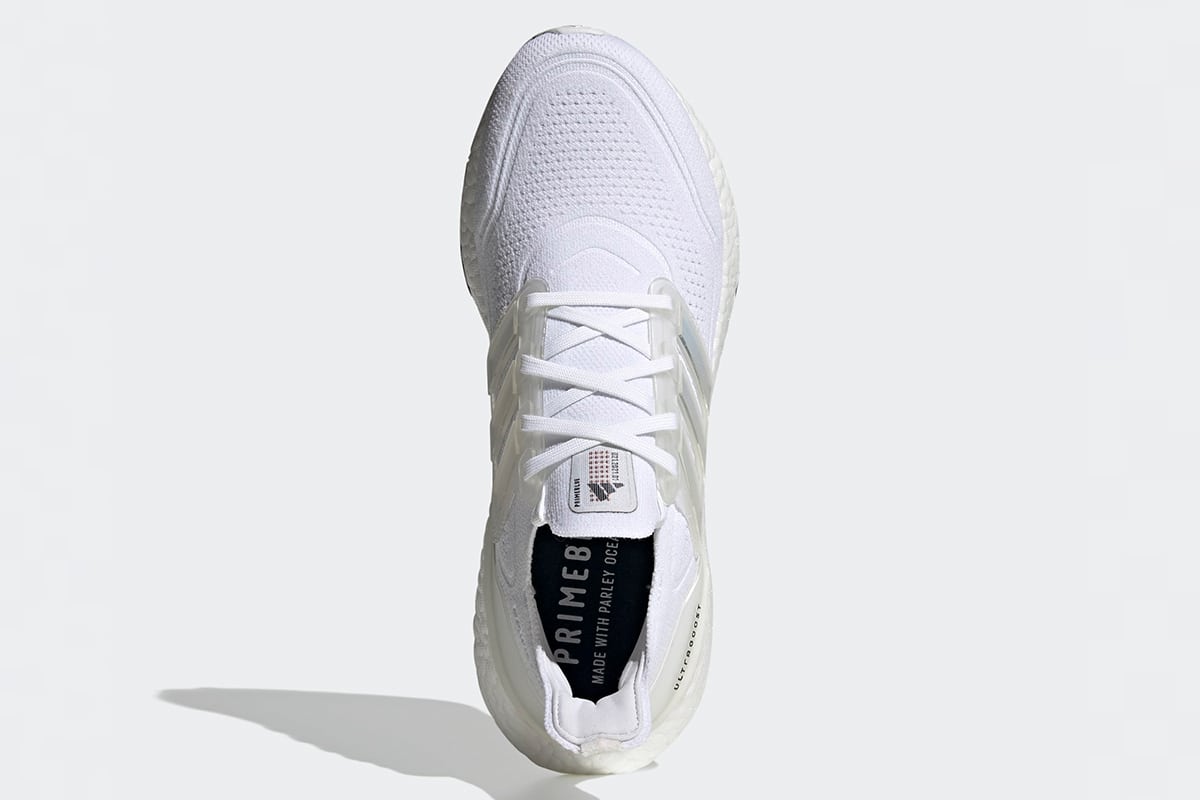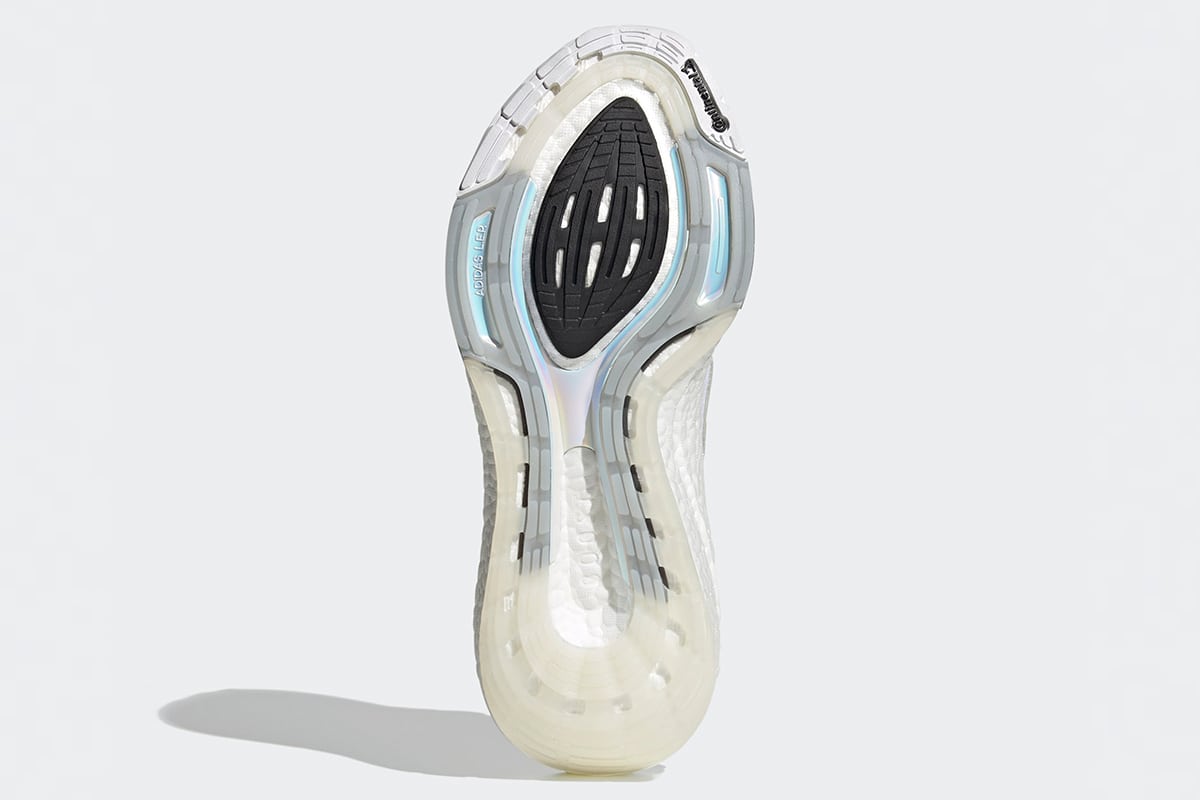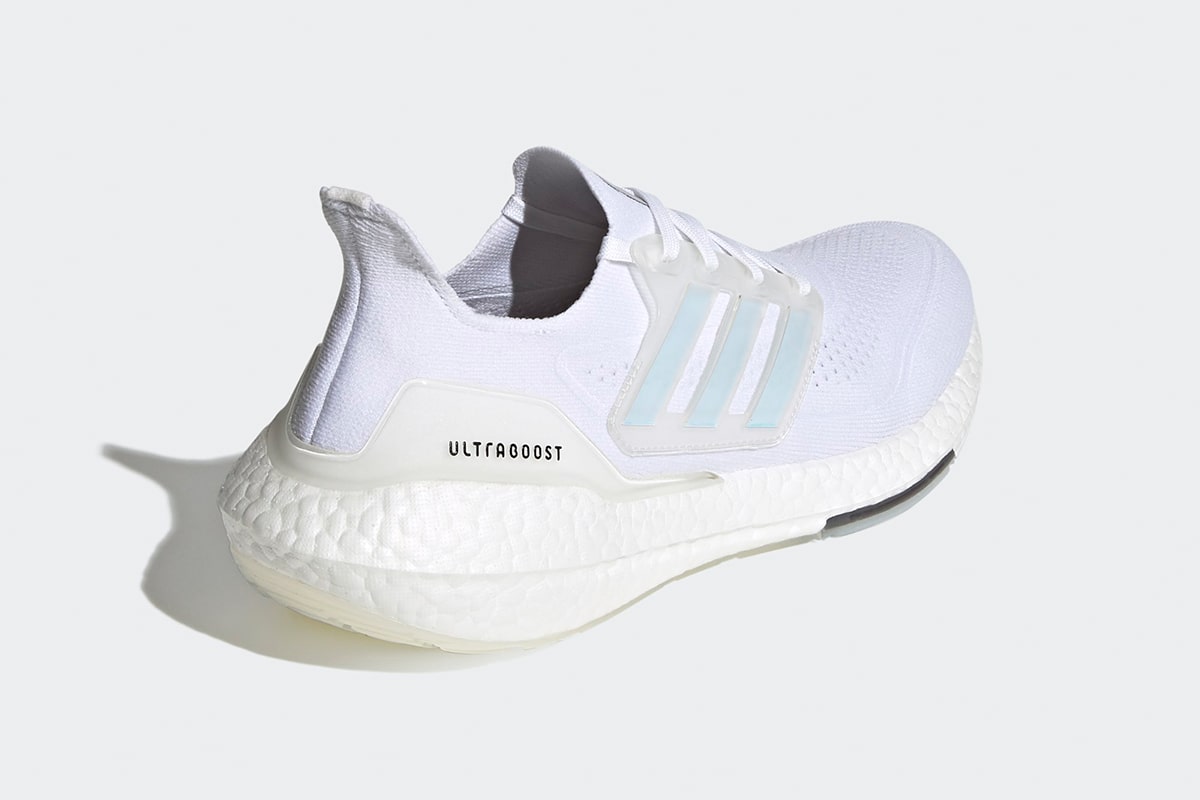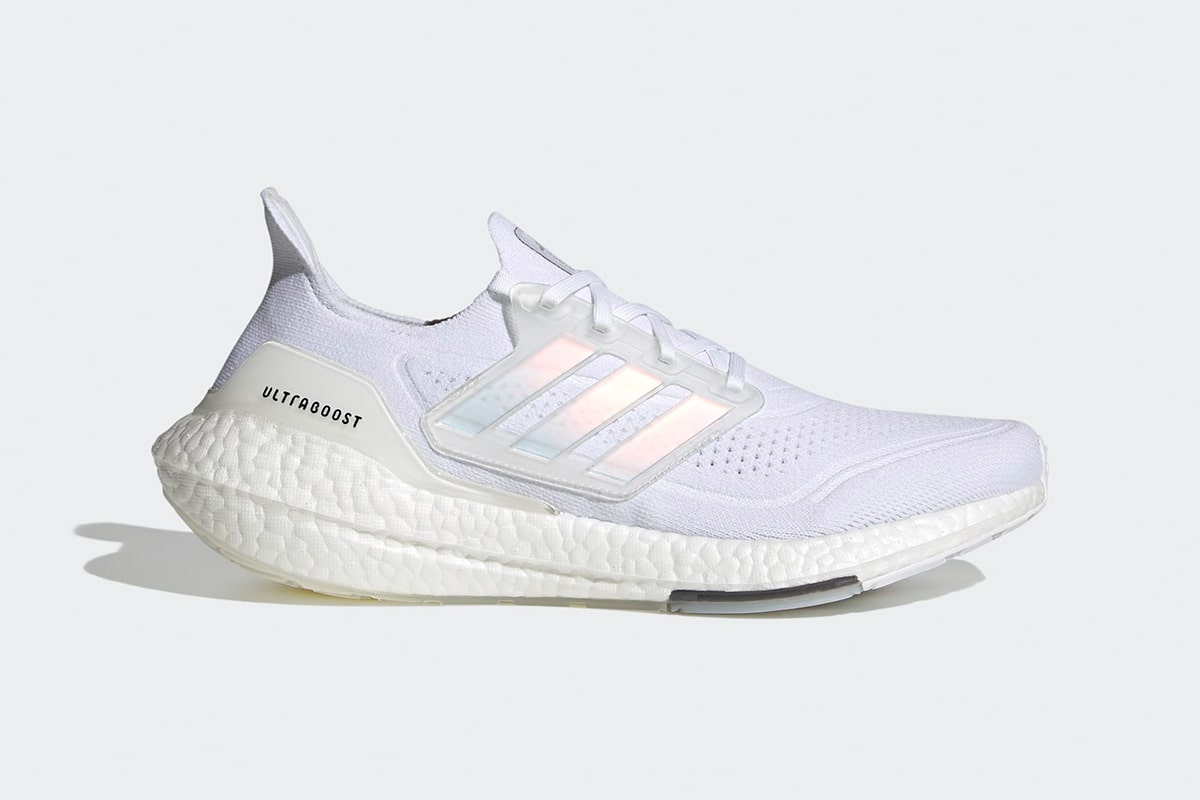 You'll also like:
Sneaker News #24 – Valentine's Day Brings a Range of Loved-Up Shoes
adidas and Tommy Cash Unveil the 'Longest Shoe in the World'
Nike Vice President Resigns after Son's Sneaker Resell Empire Exposed