Air Max 2090 is a Glimpse into the Future of Nike Footwear
2020 marks 30 years since Nike launched the Air Max 90, and now this iconic footwear style is returning as a glimpse into the sporting brand's future. Leveraging the same DNA as the original, along with a long list of technical upgrades, the new Nike Air Max 2090 releases globally during the Spring (Australian Autumn).
Air Max 90 wearers had the opportunity to vote on the new design, ultimately deciding that three key elements had to remain. The Air Max 2090 mudguard and Cassette, which is the element surrounding the Air unit, both remain untouched from the original. Also, the classic Nike Air logo is hidden on the heel behind a clear layer of textured detailing.
So what's new? Quite a bit actually. Air Max 2090 employs a larger Air unit than the originator, with a 200 percent larger window than the traditional side-visibility Air units seen 30 years ago. Colour blocking was instrumental in the development of the original which the 2090 relays through a series of see-through materials on the sole and heel and opaque materials elsewhere.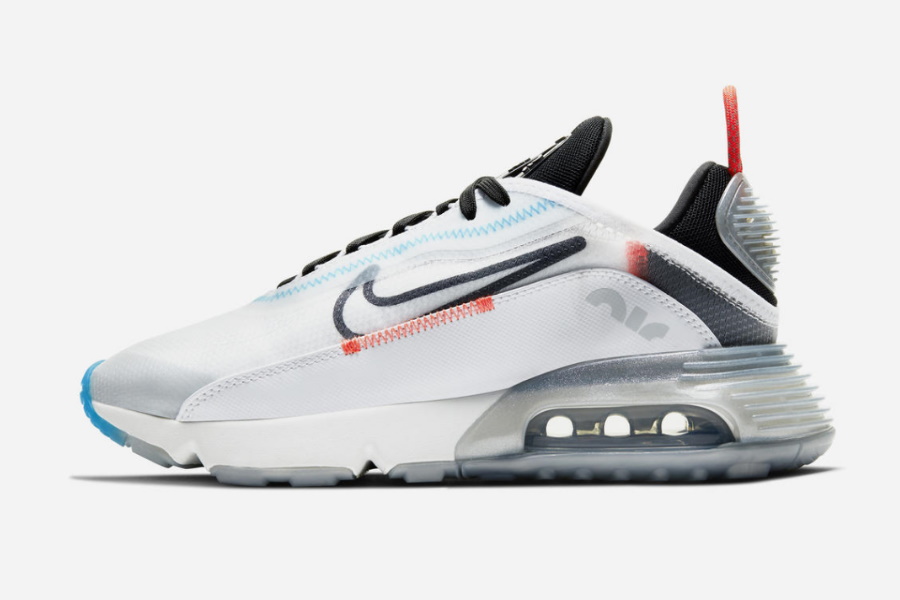 The iconic Nike Swoosh was first cropped at the bottom on the Air Max 90, and the Swoosh of Air Max 2090 — though updated — follows the same lead. Echoing the now-classic waffle outsole, the Air Max 2090 also employs distinct grooves for flexibility and takes original tread lines and updates the pattern for performance in 2020.
There's currently no word on an exact release date or price for the retro-inspired future shoes, nor an explanation for the new shoes's other features and technical detailing, so keep an eye to Nike news and hopefully, we'll have answers in the coming weeks. Scroll down for a better look at the new shoes.