Asics Uses Architecture for New Metaride Amu
Bringing in an expert who is more accustomed to projects built on a much larger scale has proven to be a smart move on the part of Asics. The shoe manufacturer enlisted the aid of Japanese architect Kengo Kuma to craft the Asics Metaride Amu.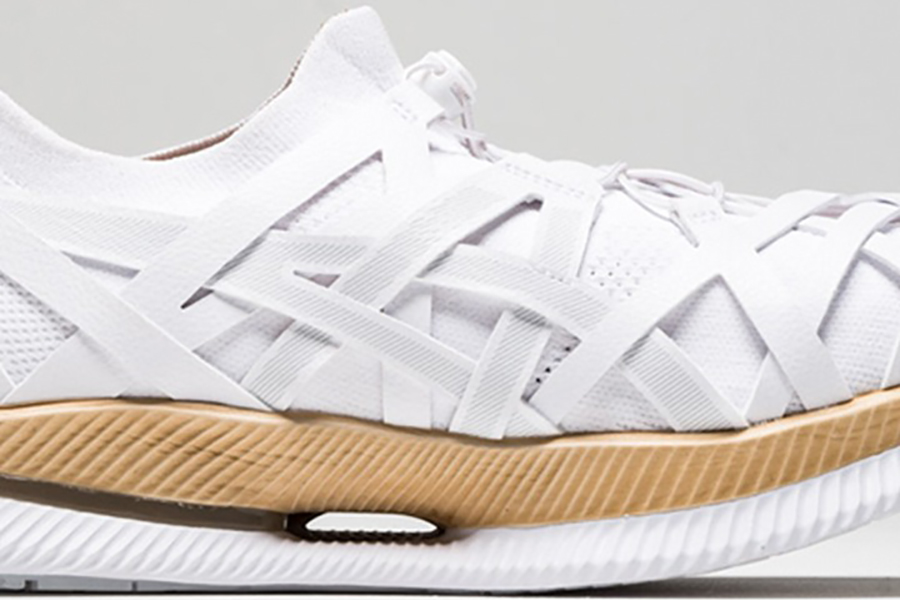 Kuma considers the Amu as his smallest building yet. Kuma is known for his use of layers and unconventional fabrication. That philosophy ties in nicely with the Umas, which feature two layers of knitted material for the upper. The outer layer uses a traditional method of bamboo weaving called "yatara knitting." These strips crisscross through the Asics tiger stripes and tie in directly to the eye stays of the lacing system. The strips aren't just there for looks, though. They also function through strategic placement to help provide a stable base and support for your foot. The second layer of the upper is a white performance knit. The two layers are secured with a toggle lacing system.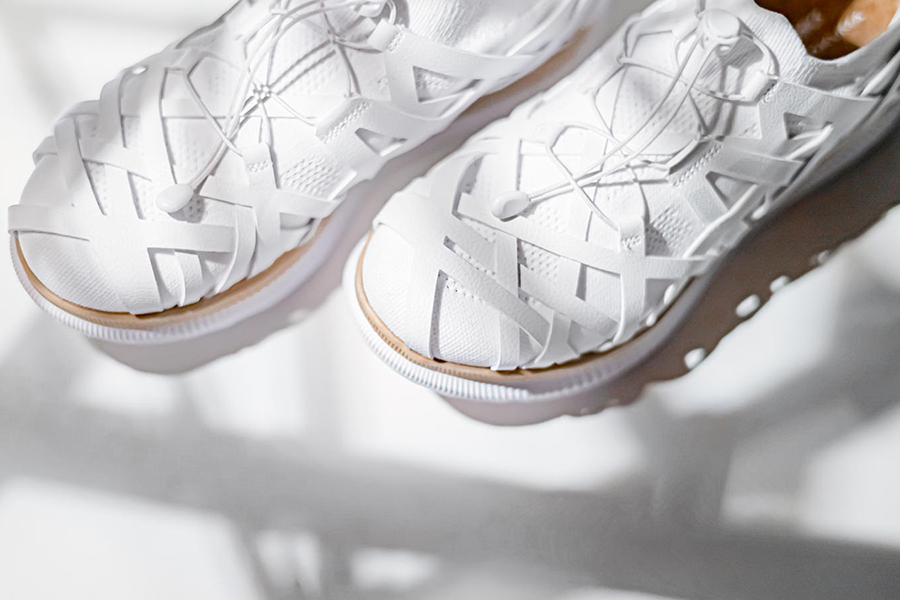 At the midsole there is a tan section made of an ecologically conscious wood-derived textile that provides cushioning and support. The selection of this material plays right into Kuma's practice of using alternative materials for his projects. This tan section provides a contrast for the all-white shoe. The remainder of the outsole is done in clean white. The sole makes use of Asics' GUIDESOLE technology as well as its FLYTEFOAM. Together with the knit outer layer, the sole helps to promote proper running technique.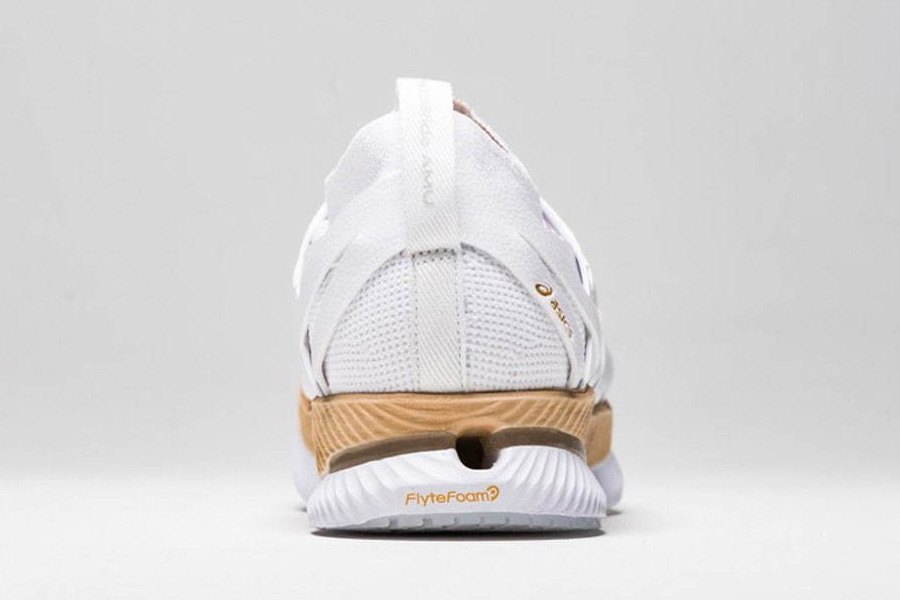 It's an interesting collaboration. Combining an architectural approach and aesthetic to a shoe brings about a unique look, yet you know it will be solidly built. The Kengo Kuma x Asics Metaride Amu is set for release in limited numbers in Osaka and Harajuku, Japan, and on Asics' website on December 20, and will retail at $330.