9 Best Shoe Stores in Melbourne
Whether its for your wedding day, everyday office wear, or casual footwear, when it comes to men's shoes, Melbourne – Australia's unofficial fashion capital – is a happy hunting ground. No tailor made suit or outfit of the day is complete without finely crafted or trend-setting footwear; a pair of quality shoes can quite literally be considered the foundation for any fashion aficionado.
And, when looking for that perfect pair of men's shoes, men in Melbourne are greeted with seemingly endless shoe shop options. So to make life easy, we have simplified things for you, with our list of the 9 Best Shoe Stores in Melbourne.
We've opted to showcase stores that provide any self-respecting gentleman with only the finest in fashion footwear. From luxurious Italian brands to local niche designers, all the way to bespoke customised pieces by some of Australia's best Cordwainers. Overall, your footwear is an extension of your identity and we want to make sure that every step you take, is in a nice pair of comfortable and stylish shoes.
RELATED: Our guide on the best sneakers for men will help you find your favourite style.
Best Shoe Stores in Melbourne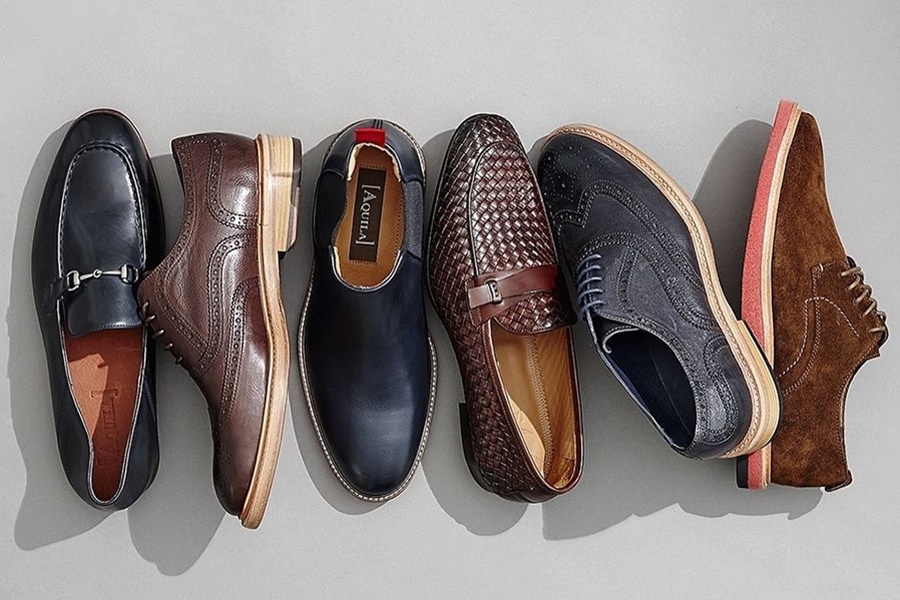 1. Aquila
From humble beginnings to today one of the best shoe stores Melbourne has to offer. Operating across 55 retail outlets nationwide, Aquila has been at the forefront of luxurious shoemaking in Melbourne for 60 years. Aquila or "Eagle" in Italian, to all you Anglophiles out there, provides quality footwear at an affordable price; not to mention the impressive selection on offer. Whether you are interested in a fine pair of formal Oxfords or are looking for a splendid casual pair of kicks, then Melbourne men, look no further than Aquila.
Brands: Aquila
Address: 264-274 Little Collins Street, Melbourne VIC 3000
Phone: (03) 9650 7223
Hours: Mon-Thu 10am-6pm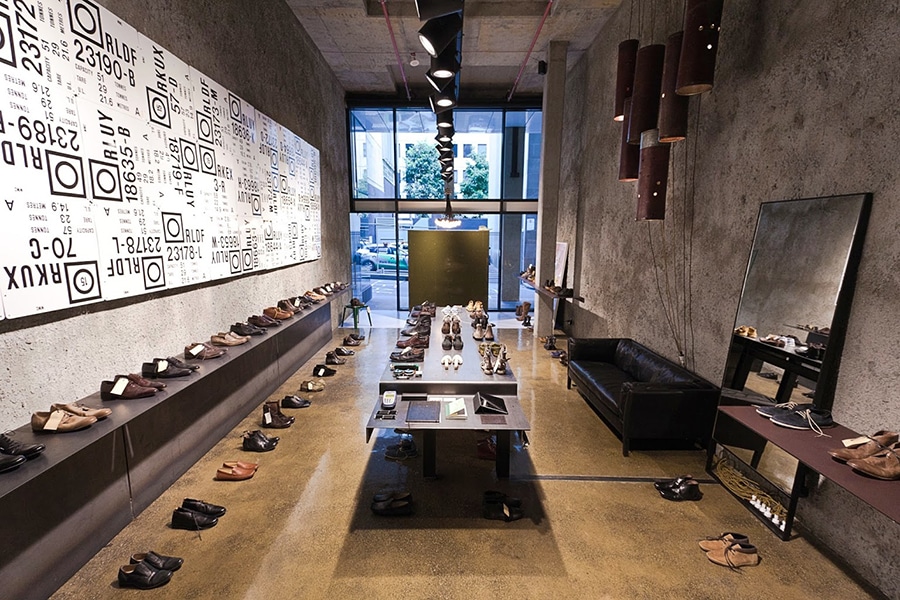 2. 124 Shoes
Spouting Italian class and elegance, 124 Shoes is a store that ensures visitors are treated to the splendour that is fine artisanal footwear. Crafted by some of the best luxury brands in the world, all of the store's footwear is made with the utmost care and quality. Offering customers 40-years'-experience providing quality footwear in limited quantities, 124 Shoes aim to fit between luxury brands and mass-market retailers. Each collection is sourced and curated from Italy's finest footwear manufacturing regions; crafted using traditional, artisan techniques, using the finest materials. Their friendly staff also ensure that a visit will leave you wanting more.
---
Featured Video from Man of Many
---
Brands: Area Forte, Buttero, Conflict of Interest, Prima Base and Preventi
Address: 16-30 Russell Place, Melbourne VIC 3000
Phone: +61 3 9662 2941
Hours: Mon-Sat 10am-6pm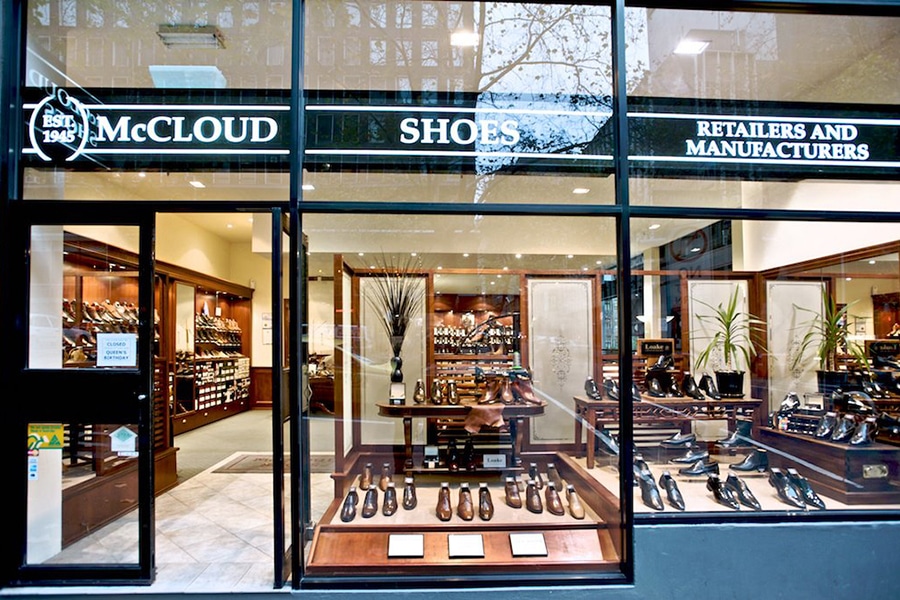 3. McCloud Shoes
The McCloud Shoe business was founded in 1945 and has been owned and operated by three generations of the Parkinson family since 1949. McCloud Shoes offers an extensive selection from exclusive overseas manufacturers, whose brands have built a reputation for their style, comfort and quality. With many high-class shoes with comparative price points , this is certainly a place to invest in footwear that will last a long time. This Melbourne icon is one of the best shoe stores in Melbourne.
Brands: Aldo Brue, Churchs, Modena and R.M Williams
Address: 116 Queen Street, Melbourne VIC 3000
Phone: +61 3 9670 3386
Hours: Mon-Thu 9am-5:30pm, Fri 9am-6pm, Sat 9am-4:30pm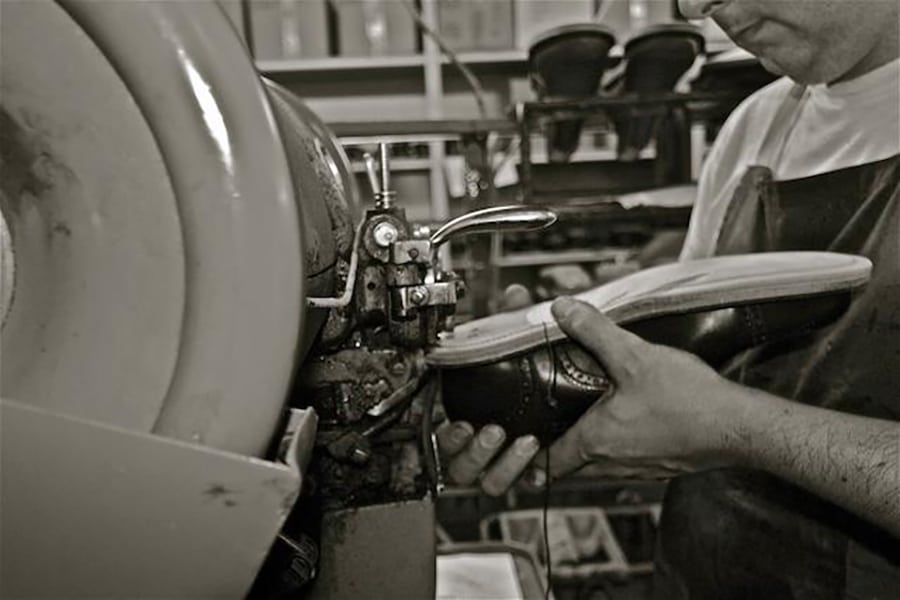 4. Luisa Leather Boutique
Luisa Leather Boutique began its story as a small shop on the 8th floor of a Little Collins Street store by Stefano Stefani with a simple vision; to bring the highest quality in Italian men's footwear to the Melbourne public. Sourcing the finest leather goods has become almost second nature for the business, making it one of the best men's shoe shops Melbourne has to offer. All products are hand crafted by experts, and while the business is primarily wholesale, they deal direct to the public as well.
Brands: Dolce & Gabbana, Lanvin and Stefano Stefani
Address: 161 Collins Street, Melbourne VIC 3000
Phone: +61 3 9639 3939
Hours: Mon-Thu 10am-6pm, Fri 10am-7pm, Sat 10am-5pm, Sun 12pm-5pm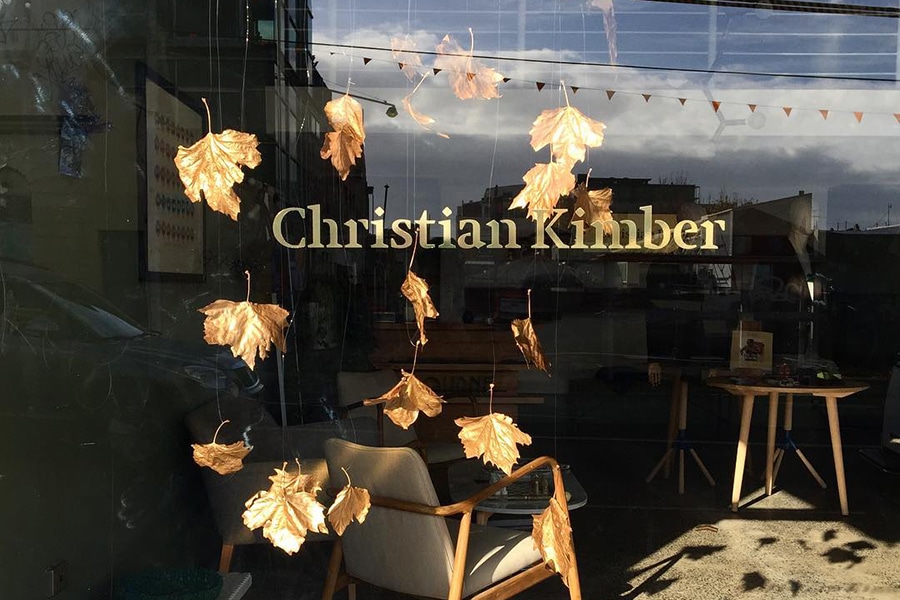 5. Christian Kimber
The Melbourne shoemaker by the name of Christian Kimber is quickly becoming one of the best and brightest new stars of the Australian Under Armour's Tribase Reign Could Dethrone Nike's Metcon scene. After honing his craft in Europe, the British-born designer has been wowing audiences with some of the most spectacularly designed shoes all made with precision and quality materials.
Brands: Christian Kimber
Address: 264 Johnston Street, Fitzroy VIC 3065
Phone: +61 3 9486 9690
Hours: Tue-Fri 11am-5pm, Sat 10am-5pm, Sun 12pm-4pm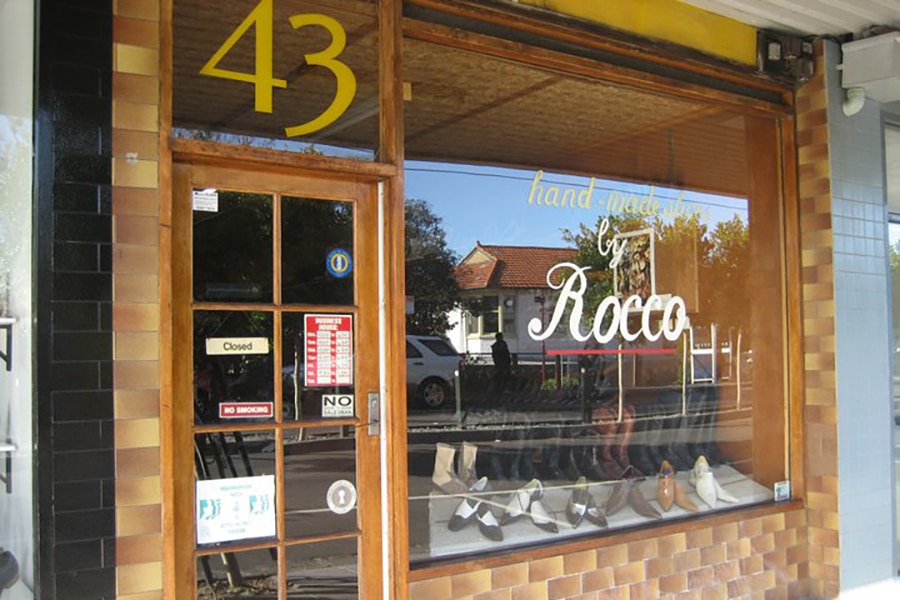 6. Rocco's Shoes
Since 1960, with Artisan shoemaker Rocco Bufalo at the helm, Rocco's Shoes in Malvern have certainly earned their stripes. Providing some of the best bespoke footwear to Melbourne (and the world, apparently the late Mr David Bowie was a fan), This is the place to come if you want something that is not only unique but also made with care and precision. Rocco retired in 2015, but son John has picked up the reigns, continuing on with his father's legacy. Rocco's Shoes have a large selection of leathers to choose from, and can also source more exotics skins such as snake, crocodile, ostrich and fish. All design are made to order, taking 4-6 weeks for standards orders and 6-8 for custom orders.
Brands: Rocco's in-house brand
Address: 41-43 Station Road, Malvern VIC 3144
Phone: +61 423 784 199
Hours: Tue-Fri 10am-5pm, Sat 10am-1pm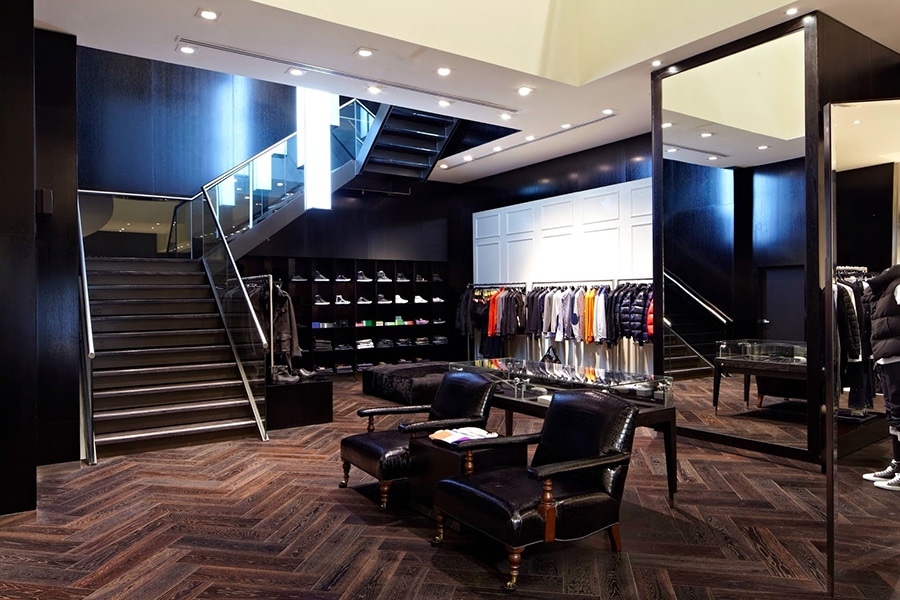 7. Harrolds
From modest beginnings back in 1985, Harrolds has grown to become not only one of Melbourne's, but in fact, one of Australia's leading retailer of luxurious footwear. Stocking brand such as Balenciaga, Giuseppe Zanotti, Givenchy, and Grenson, coupled with proficient customer service, you're assured of one of best retail experiences in Melbourne. Harrolds might have the best range of men's shoes Melbourne CBD has to offer.
Brands: Balenciaga, Giuseppe Zanotti, Givenchy and Grenson
Address: 101 Collins Street, Melbourne VIC 3000
Phone: +61 3 8660 7888
Hours: Mon-Thu 10am-6:30pm, Fri 10am-7:30pm, Sat 10am-6pm, Sun 12pm-6pm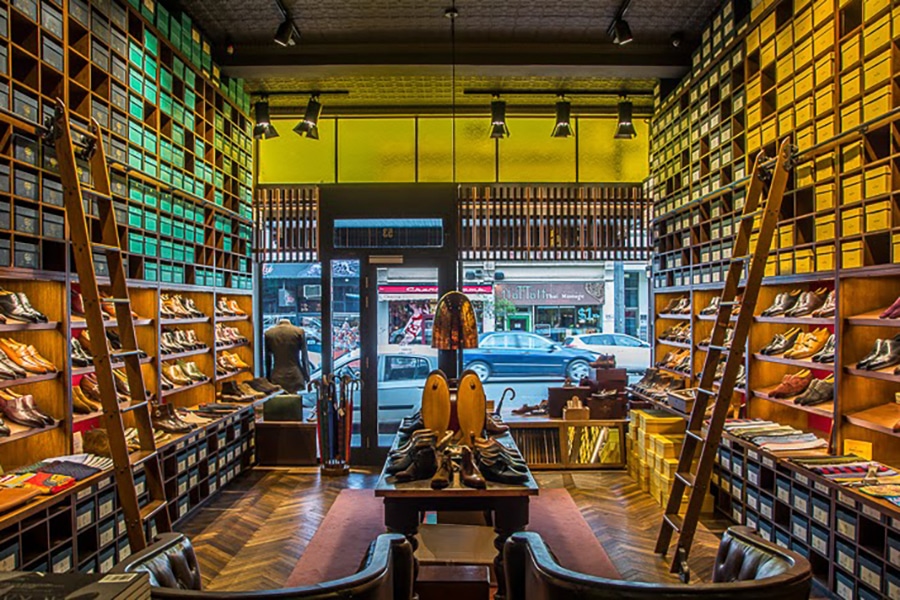 8. Double Monk
This list of the best shoe shops in Melbourne would not be complete unless we included the likes of Double Monk. For many years now, this retailer has been provided Melburnian men with the highest quality products that are guaranteed to last decades, not years. A passion for heritage and quality envelopes this men's shoe store. Whether you are looking for a traditional or innovative style, Double Monk acknowledges and perfectly serves the principles of time, space and purpose. The friendly staff are also always eager to assist you in finding your next favourite pair of men's shoes.
Brands: Crockett & Jones, Double Monk, John Lobb, Stanley and Viola Milano
Address: 53 Smith Street, Fitzroy VIC 3065
Phone: +61 3 9417 3335
Hours: Tue-Fri 10am-6pm, Sat 11am-5pm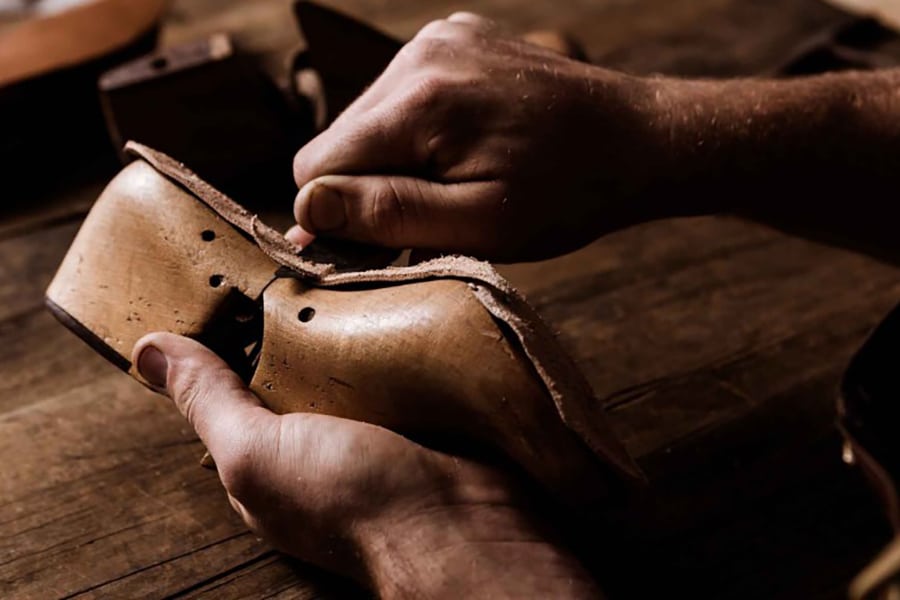 9. Wootten
It can be difficult for some men to find a pair of shoes that not only provides an adequate amount of comfort, but also won't let them down in the style department. Cordwainer Wootten comes into this equation. Providing footwear of the utmost superiority with the option for orthopaedic customisation. This shop celebrates "slow-fashion" a cultural phenomenon that is becoming more and more sought after, particularly by those who appreciate high-quality craftsmanship. Offering luxury men's dress shoes and also casual options alongside specific purpose footwear for sporting activities such as Levi's x New Balance 990v3 Release Information; Wootten might have the best men's shoes Melbourne has to offer.
Brands: Wootten
Address: 20 Grattan Street, Prahran VIC 3181
Phone: +61 3 9510 6503
Hours: Fri 10am-5pm, Sat 10am-4pm
Interested in more sneakers stories? Here are a few stories to get you started:
Alternatives to the Best Shoe Stores in Melbourne
Best Shoe Repair Stores in Melbourne & Sydney
Other Popular Footwear for Men
How to Take Care of Your Shoes and Sneakers
You'll also like:

General FAQ
What are the best men's shoes stores in Melbourne?
A few of the best shoe stores for men in Melbourne are Harrolds, Aquila, 124 Shoes, McCloud, and more!
---
Featured Video from Man of Many