Converse Evolves the All Star Pro BB
Converse and basketball have gone hand-in-hand since the brand's first inception, and basically since the game's first match. Over the years, Converse has sponsored different teams and players. In keeping with that tradition, Nike worked with basketball players from around the world to update the Converse All Star Pro BB, which originally marked Converse's return to the sport in 2019. This new shoe is all about an athlete's performance, and their voice.
You'll also like:
Here's How to Cop the New Prada For Adidas Superstar Sneakers
Nike Air Force 1 Raygun Could Land in 2021
Converse All Star Crater Turns Trash into Treasure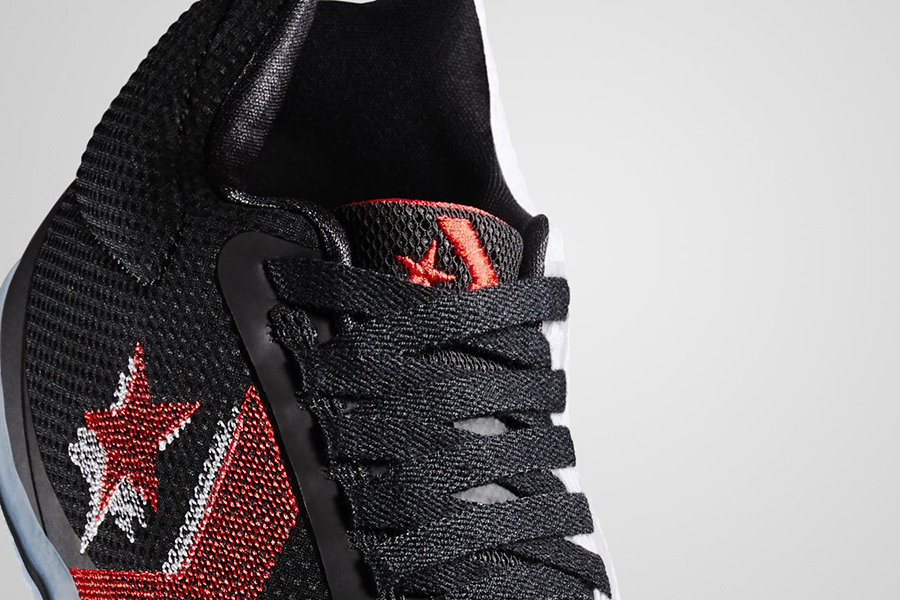 For performance, the All Star Pro BB Evo helps keep athletes nimble by positioning them on their forefoot, which also for quicker and more creative moves and reactions. "The Converse All Star BB Evo has a low centre of gravity," says Kelly Oubre Jr. of the Phoenix Suns. "It allows me to be in control of each and every movement." The Evo also has a 5/8 height that allows for more flexibility, while zonal padding around the ankle helps protect the player from injury. The upper is made of a 50/50 split material that combines a lofted mesh for better breathability and a closed diamond textile that creates structured stability and support. The rail lace system can be adapted to allow more expressive forefoot containment, while in the midsole there's a drop-in Nike React cushioning. Traction is accomplished with a diamond lug pattern done in a wrap-cup outsole for maximised grip.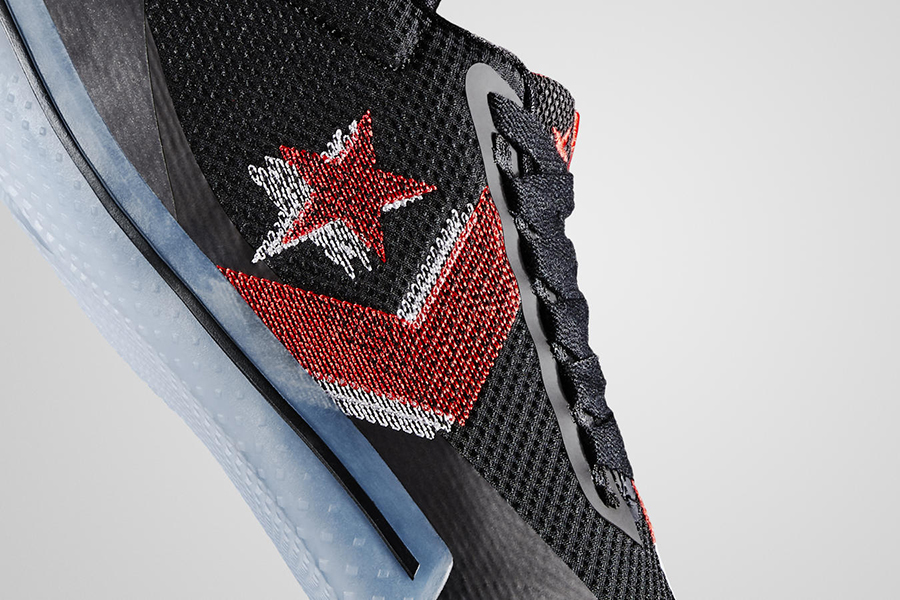 In addition to performance, the Converse All Star BB Evo also lets athletes express themselves more fully. "Athletes are, more than ever, dedicated to self-expression on and off the court. We wanted to build the upper in a way that allowed for more expressive and bold panelling through a distinctive split. This also allowed us to solve for a performance need, through lockdown and stability," explains Richard Ward, the Director of Footwear for Converse. The shoes are dressed in a layered star chevron branding, paying homage to the original Chuck Taylor All Stars. The new shoes released on August 1 on converse.com for AUD$200 (USD$115).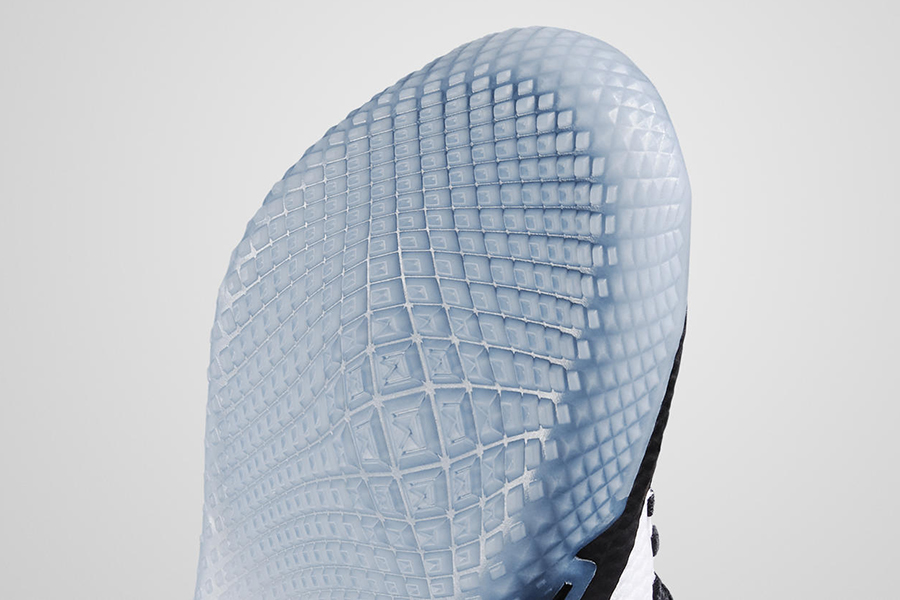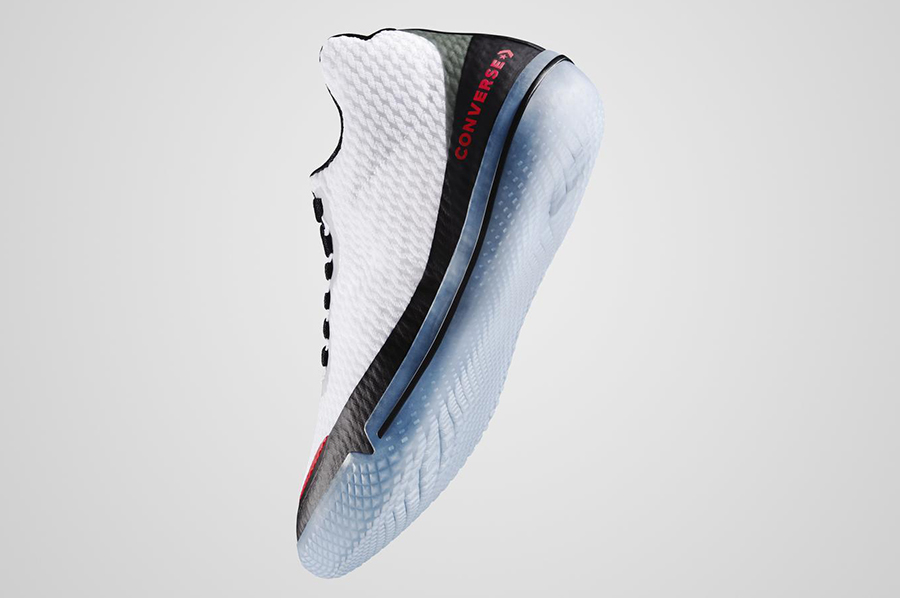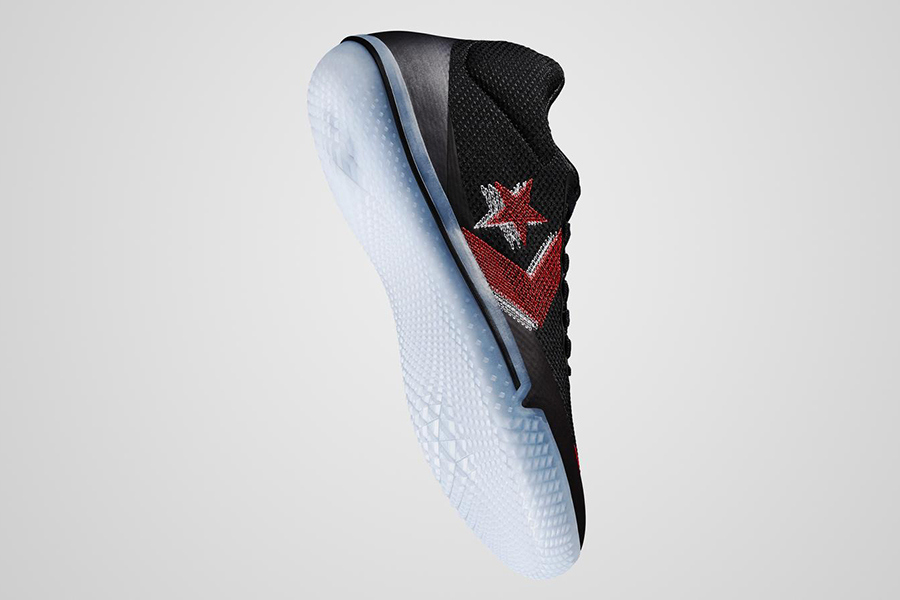 You'll also like:
Here's How to Cop the New Prada For Adidas Superstar Sneakers
Nike Air Force 1 Raygun Could Land in 2021
Converse All Star Crater Turns Trash into Treasure