Go Faster For Longer with adidas' New adizero adios Pro
On the 28th of September in 2008, Haile Gebrselassie destroyed his own world record for marathon, becoming the first person to break the 2:04 hour barrier. He was wearing adizero adios 1 during the race, and that was the beginning of the family of products. Now that family is getting bigger with the introduction of the adidas adizero adios Pro.
You'll also like:
22 Best Work Boots for Men
18 Best Running Shoes to Get You Up to Speed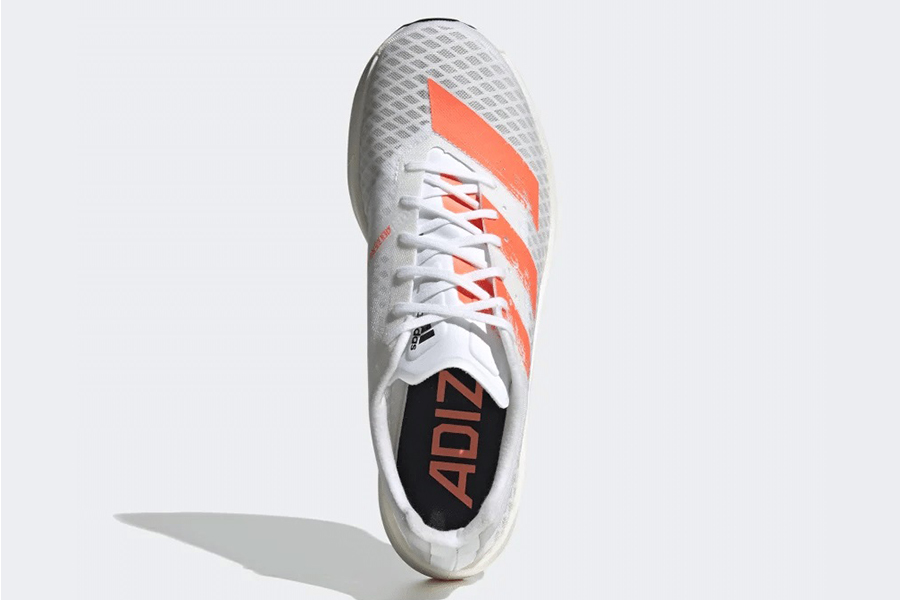 The vision behind the adizero adios Pro was to create the world's fastest running shoe. adidas worked with the best athletes in the world to do just that. The effort took the design team across three continents, and brought them into contact with athletes like Joyciline Jepkosgei and Rhonex Kipruto. Every aspect of the shoe, from bending stiffness to energy return and mass reduction, was investigated and researched. "To create the best, we knew we had to work with the best," stated Robbie Paterson, the Footwear Development Manager for adidas Running. "Thousands of kilometres, months of testing, and dozens of prototypes went into something designed to help athletes run faster, for longer but with the same energy, than ever before."
What adidas came up with was dubbed EnergyRods. These five tuned carbon-infused rods mimic the metatarsal bones of your foot, allowing you to maintain higher speeds while also optimising running economy. The design also decreases the physical impact on your body. In addition to the EnergyRods, adidas added in two layers of LightstrikePRO, their lightest and most responsive foam, in the midsole. The final touch was to include a nylon and carbon fibre heel plate for better stability and a more realistic bending behaviour. Put it all together and you have a shoe that acts like your foot, allowing you to run faster and longer.
The shoes come in a core black, cloud white, and signal coral coluor scheme. You can pick up a pair from adidas on their web site for $180.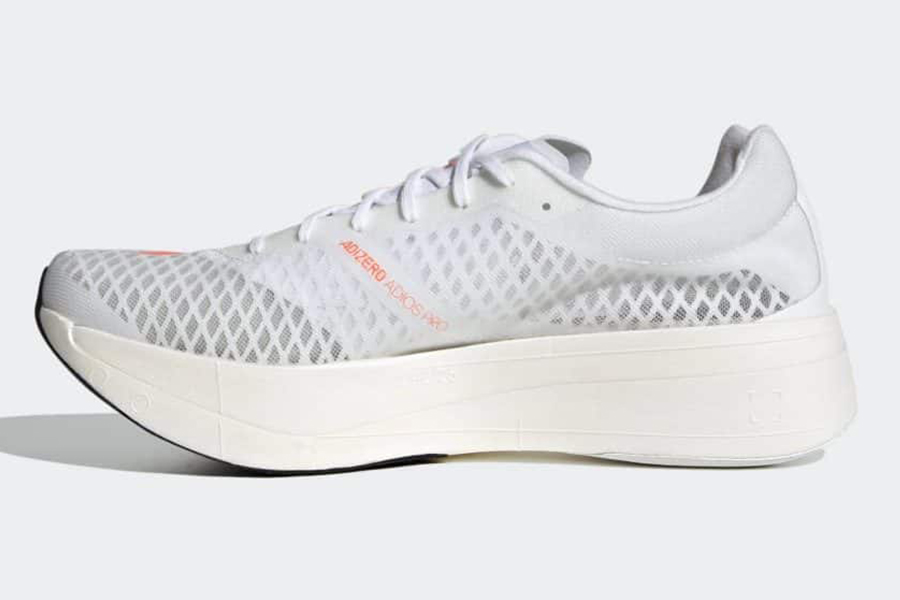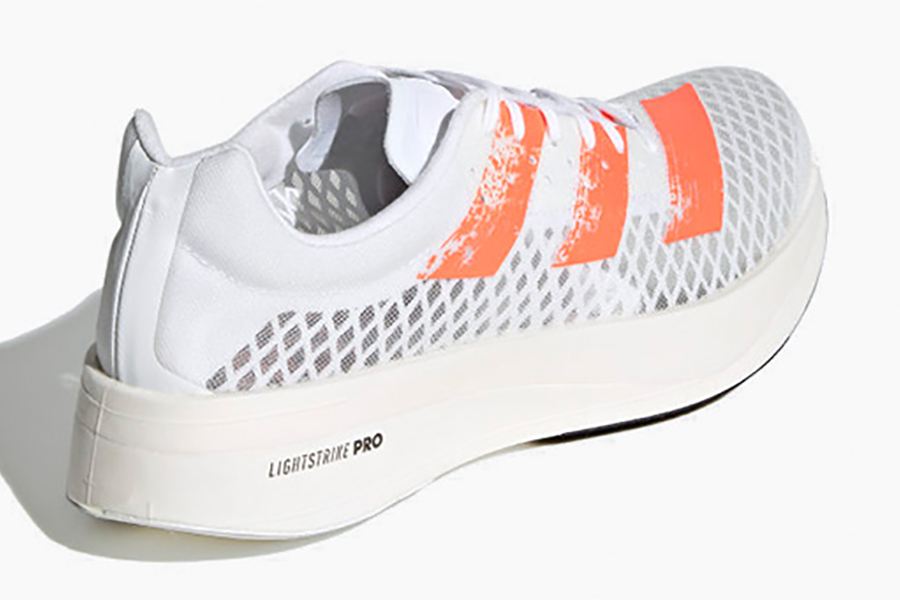 You'll also like:
Sneaker News #18 – Nike Goes Sweet with the 'Strawberry Lemonade' Air Max 1
18 Best Running Shoes to Get You Up to Speed