Ultra-Rare Golden Goose Stardan Sydney 100 Sneakers Land Down Under
Italian fashion house Golden Goose has officially landed in Australia. The Venitian-born footwear icon has unveiled its 100th flagship store globally, right here in sunny Sydney, and to mark the occasion, Golden Goose has crafted an exclusive new release. The new Stardan Sydney 100 is an extremely rare new sneaker, limited to just 100 pairs globally.
You'll also like:
Here's How to Cop the New Prada For Adidas Superstar Sneakers
Nike Air Force 1 Raygun Could Land in 2021
7 Moncler's Fragment x Converse Chuck 70s Take High Fashion to the Streets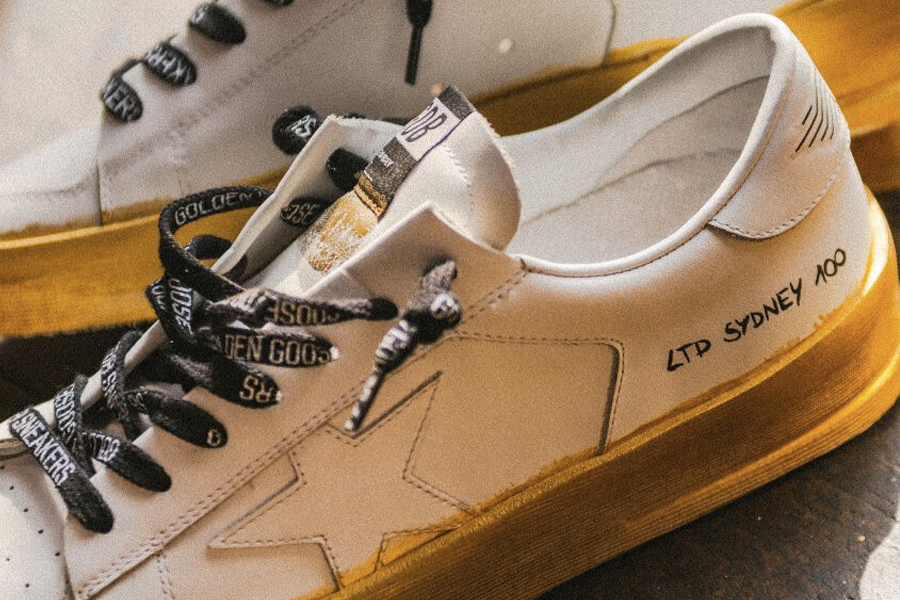 Boasting the same distinctive style Golden Goose has become known for over the past two decades, the Stardan Sydney 100 bridges the gap between sports show and high fashion, with a blend of textures and motifs. Most notably, the new release scores the peculiar yet sought after staple feature of the brand – a signature 'lived-in' treatment. The worn-in and subtly scuffed look is one that Golden Goose has perfected over the years. Taking the ethos and production-quality of luxury footwear and pairing with a vintage feel isn't easy, particularly in the cut0throat sneaker world. But despite the challenges, Golden Goose has become renowned globally for effortlessly merging individuality with Italian wearability, something the brand calls "perfect imperfection".
For the Stardan Sydney 100, Golden Goose has fused traditional aesthetics with contemporary design, hand-crafting and hand-marking each pair in Italy complete with gold foxing along the sole of the shoe. Reminscent of the brand's signature style, the Stardan Sydney 100 sneaker also boasts Golden Goose's iconic star feature on the right side, with a specially created LTD Sydney 100 motif on the left. According to Golden Goose, the new release is inspired by '90s basketball shoes, with each pair evoking "memories of bygone eras of travels abroad, of iconic periods in sport or the birth of music scenes".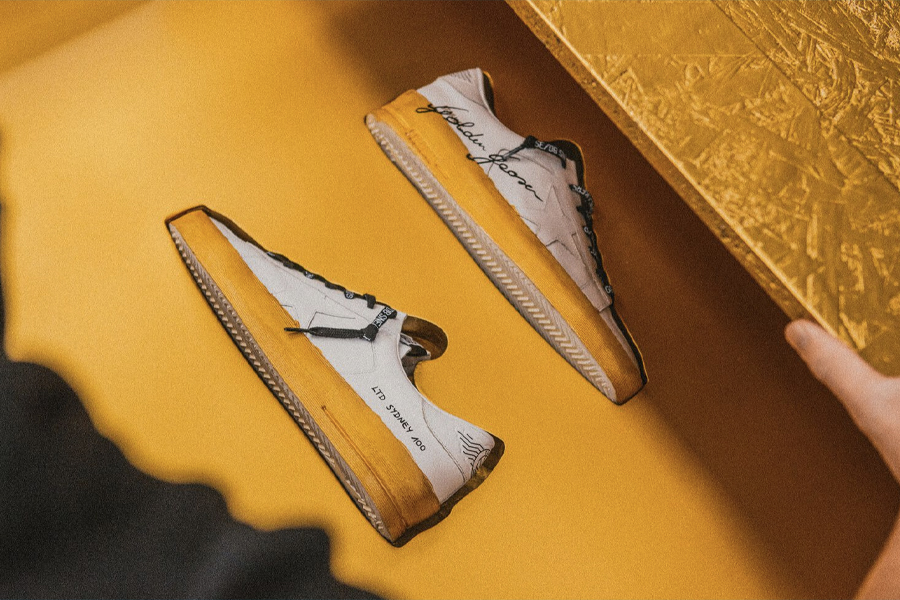 While the emphasis is on the new Sydney flagship, Golden Goose has confirmed that store number 101 is set to open later this year in Melbourne's iconic Collins Street. You can score a pair of the Limited Edition Stardan Sydney 100 sneakers from 8th September, with sneakerheads needing to sign up to the Golden Goose app – Golden Passport. Be warned, with only 100 up for grabs, you best be quick.
You'll also like:
Here's How to Cop the New Prada For Adidas Superstar Sneakers
Nike Air Force 1 Raygun Could Land in 2021
7 Moncler's Fragment x Converse Chuck 70s Take High Fashion to the Streets