Why Israel Adesanya's PUMA Signing is a Big Deal
UFC middleweight world champion Israel Adesanya has announced a ground-breaking PUMA partnership prior to his headline fight at UFC 253 in Abu Dhabi. Succeeding the brand's historic signing of football legend Neymar Jr, the new Israel Adesanya PUMA deal cements the Nigerian-born, New Zealand-based slugger as the first MMA fighter to sign with the brand. The signing continues PUMA's strong push to invest in athletes across the leading sports genres, standing for style and individuality.
You'll also like:
PUMA and J.Cole Release Dreamer Inspired Basketball Sneaker
PUMA Advances Shoes Yet Again with Fit Intelligence
'Conor McGregor vs The World' Docu-Series Launches on Snapchat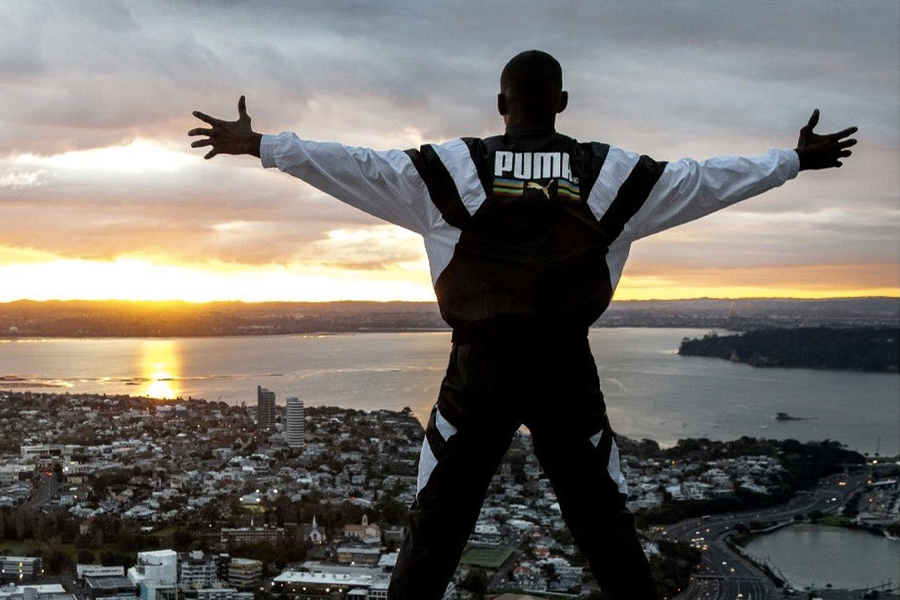 Known as 'The Last Stylebender', Adesanya is set to become the featured athlete across Australasia, bringing his flamboyant energy to the deal. In signature style, the partnership was announced via an Instagram video, filmed hours before he left for his title fight. The compelling video highlights his famous line "whoever said the sky is the limit, doesn't know about the universe".
It's becoming a farily common occurrence for PUMA. The brand is ramping its roster of athletes across codes, as they seek to pinpoint those who stand for more than the 'status quo'. According to Pancho Gutstein, general manager of PUMA Oceania, individuality is something that brand is keen to showcase.
"Not only is Israel a fearless and incredibly talented athlete, but his passion for dancing, fashion, anime and his memorable personality makes him a standout individual to represent the brand," Gutstein said.
Taking the brand out of the shadows and to the forefront of sports entertainment is no mean feat, but with a showstopper like Adesanya on your side, anything is possible. "I express myself when I fight, when I dance, and through my style and I've always loved rocking PUMA. I never conform to society's expectations of who I should be – individualism is key," the UFC champ said.
Be on the lookout for Israel as he headlines UFC 253 on September 26, and looks to defend his UFC Middleweight Championship belt and undefeated 19-0 record against Paulo Costa in Yas Island, Abu Dhabi (Fight Island).
You'll also like:
PUMA and J.Cole Release Dreamer Inspired Basketball Sneaker
PUMA Advances Shoes Yet Again with Fit Intelligence
'Conor McGregor vs The World' Docu-Series Launches on Snapchat