Jerry Lorenzo Returns to Revive 110-Year-Old Converse Skidgrip
Converse and streetwear legend Jerry Lorenzo have teamed up to revive the Skidgrip, 110 years after its introduction. It's a welcomed addition; the Skidgrip is an underrated classic, presenting a sleek and effortless aesthetic is sure to diversify your sneaker rotation.
You'll also like:
7 Moncler's Fragment x Converse Chuck 70s Take High Fashion to the Streets
Converse Evolves the All-Star Pro BB
Nike and Fear of God Partner for NBA-Ready Apparel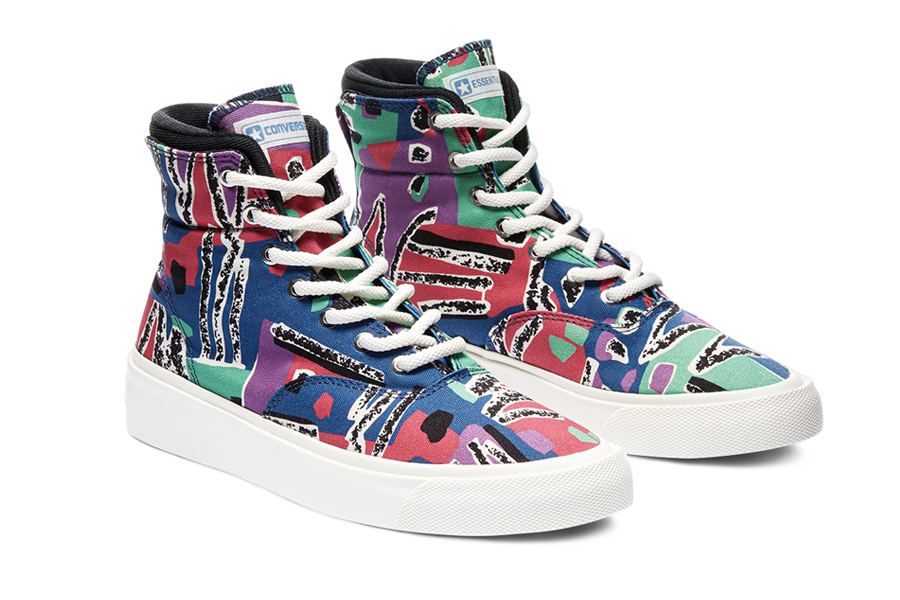 The collaboration is set to re-hash an old favourite, reminiscent of that found within the So-Cal skate and surfing sub-culture that permeated throughout the 80s, a subculture that Lorenzo knows very well. "In South Florida and California kids surf and skate… mixing in pieces from those cultures allowed me to move through different segments of friends," said Lorenzo.
The Skidgrip returns to add a fresh chapter to its traditional guise with a few modern modifications courtesy of Lorenzo. Finding style inspiration from a recent trip to Japan, where he was met with an original pair, the designer was reminded of elements of elegance found in the conventional shape. Through the discovery of the vintage pair, Lorenzo was able to make some conscious design modifications that have elevated the silhouette to contemporary acclaim.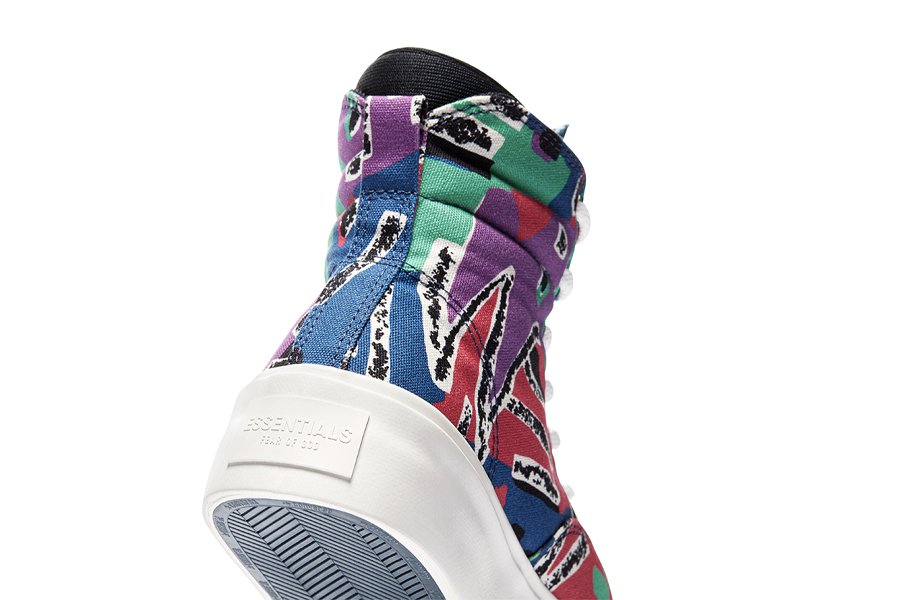 The modifications include a reworked shape, with a contemporary height and Lorenzo's trademark 30-degree sloped design, reminiscent of the mainline Fear of God 101. "It feels very much like our mainline, the Fear of God 101, and gives it the same feeling looking down as looking down at the Skidgrip in the late 80s," he said.
Thankfully, the modern modifications do not distract from the Skidgrip's purpose, that is, to reflect Lorenzo's favourite shoe when growing up in California and South Florida throughout the late 80s. The sneaker achieves its nostalgic glow through its use of bold colour and archival prints that scream pure 80s pop that we think brings a touch of excitement to any Fear of God ESSENTIALS outfit. "Our aim in bringing back a silhouette that has been perhaps overlooked is to bring it a fresh relevance".
The Converse x Fear of God ESSENTIALS Skidgrip is priced at AUD$170 and are available from August 27 via the Converse store, Subtype (AU); Up There Store (NZ).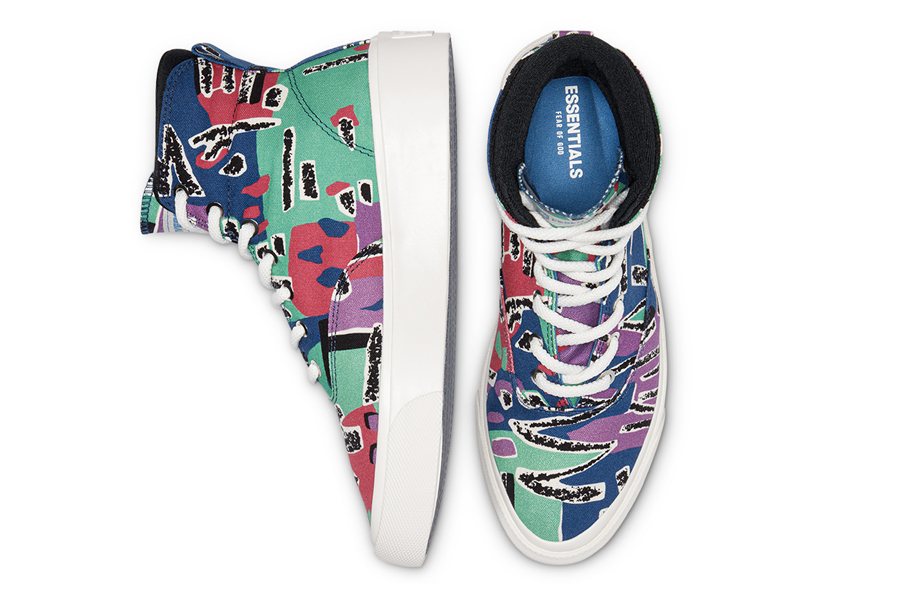 You'll also like:
7 Moncler's Fragment x Converse Chuck 70s Take High Fashion to the Streets
Converse Evolves the All-Star Pro BB
Nike and Fear of God Partner for NBA-Ready Apparel