Kanye West's $1 Million Original Yeezys are Going to Auction
Suffice to say, Kanye West's transition from music icon to fashion mogul has been categoric. The rapper has taken his Yeezy brand to the loftiest heights of the streetwear sector, forming collaborations with some of the biggest names in the game. However, a recent auction listing from Sotheby's takes the iconic Yeezy brand back to its inception.
You'll also like:
$1.15 Million 1971 Ford Falcon GT-HO Breaks Auction Record for Aussie Built Car
R.M. Williams Gardener Commando Boots are Built to Last
Thanks to Vans, You can Finally Wear Van Gogh's Masterpieces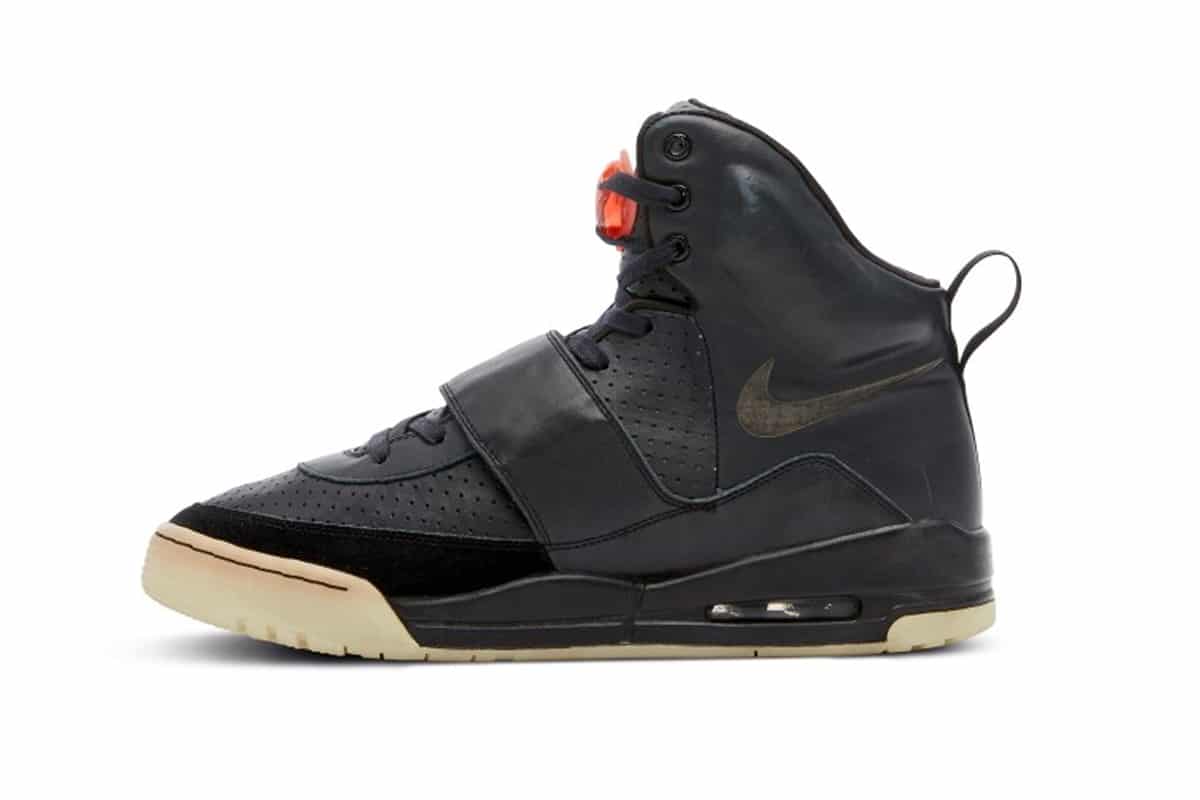 Kanye's first-ever Yeezy sneaker is set to be auctioned off by Sotheby's in an online bid from April 16 to April 21. The iconic shoes not only hold an esteemed place in sneakerheads' hearts but also in the music industry. West unveiled the mystery shoes during his memorable and emotional performance of Hey Mama and Stronger at the 50th Annual Grammy Awards. Even the top footwear aficionados could not identify them, and it was only revealed by the Swoosh.
The Air Yeezy 1 has since become one of the biggest sneaker releases in history, birthing the now multi-billion-dollar Yeezy empire, and they are up for grabs. The initial Sotheby's valuation places the black and gold sneakers at more than USD$1 million, a figure that would instantly make them the most expensive sneakers ever sold.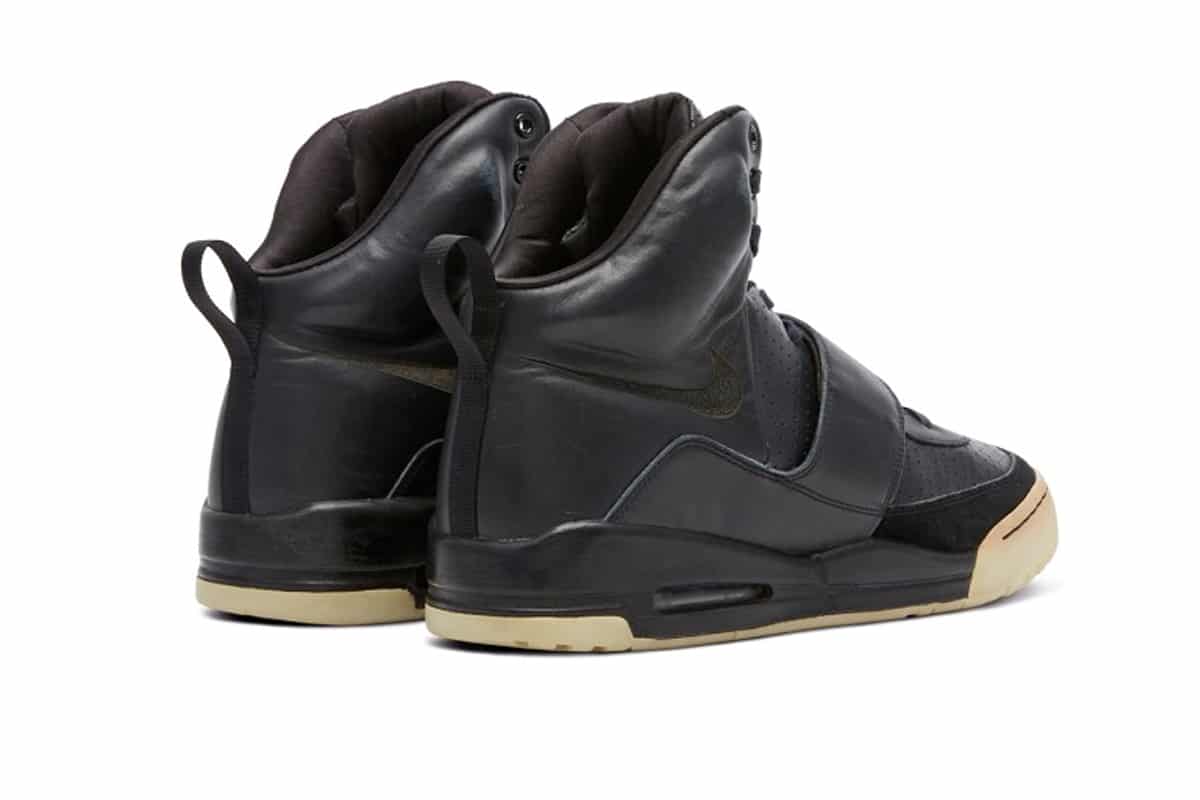 According to the auction house, these Grammy-Worn Air Yeezy samples were built in Nike's lab, known as the 'Innovation Kitchen' at the company's headquarters in Beaverton, Oregon. "Creative director Mark Smith kept the project so under wrap that he released the shoes to Kanye for the Grammys with the condition that they would be returned as soon as possible following the performance," Sotheby's wrote.
The Air Yeezy 1 is made of soft black leather with perforated detailing throughout the upper, with the heel overlay branded with a tonal Swoosh. The now-signature design features the iconic Yeezy forefoot strap and signature 'Y' medallion lacelocks in bright pink, which were not worn by Kanye during his performance. A custom lasered wooden box is included, which features a design and etching by the Yeezy 1 creator, Mark Smith.
The original Air Yeezy 1 sneakers will be on public exhibition from April 16 until April 21 at the Hong Kong Convention and Exhibition Centre in Hong Kong, before being auctioned off to one very lucky buyer.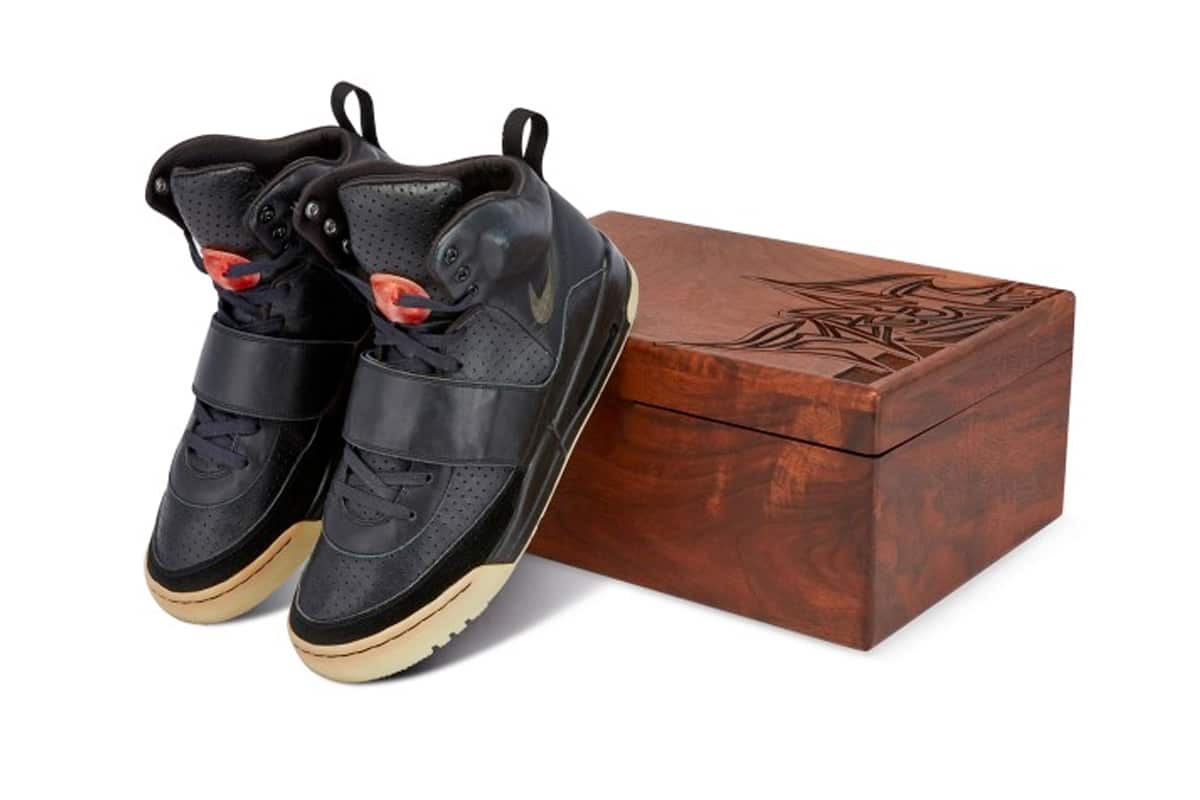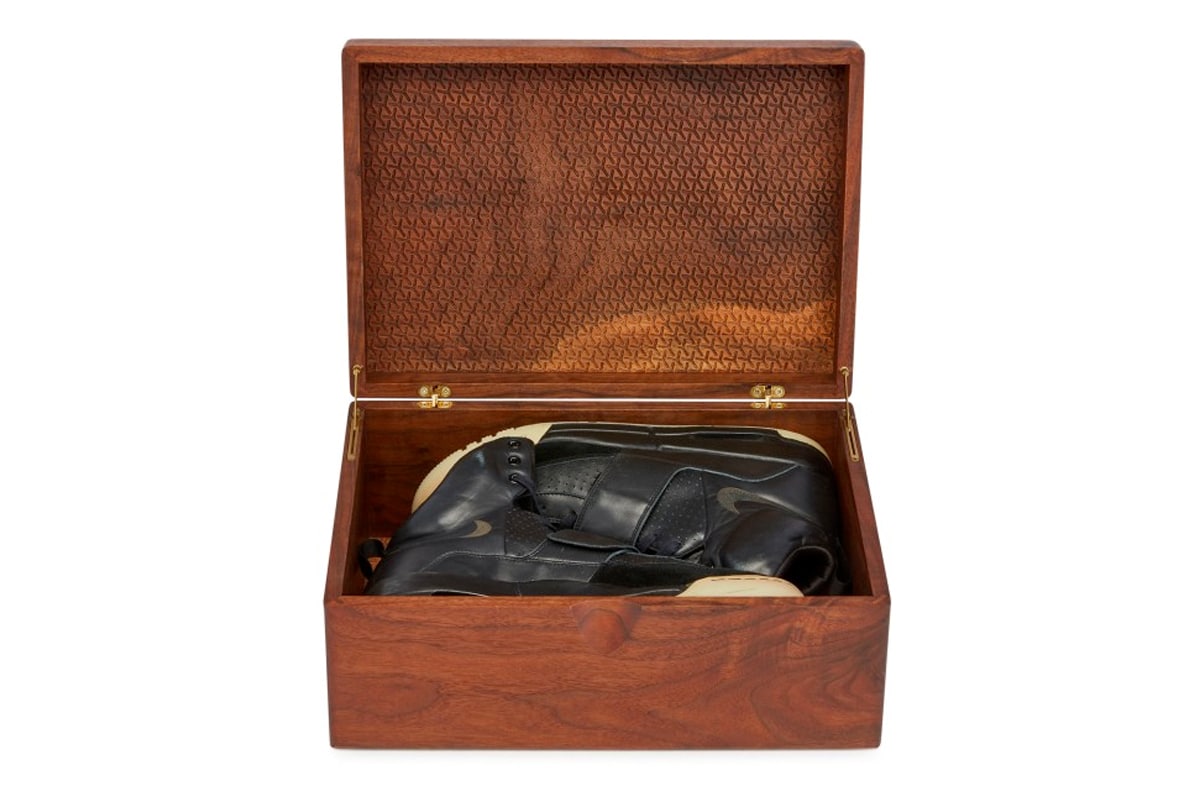 You'll also like:
$1.15 Million 1971 Ford Falcon GT-HO Breaks Auction Record for Aussie Built Car
8 Types of Loafers for Men and How to Wear Them
Under Armour May Have Created Their Best Running Shoe Yet