Lux Menta Air Jordan 1 Shoe Surgeon Sneaker comes Out Beautifully
Dominic Ciambrone has earned the title "The Shoe Surgeon" by putting out some pretty sick custom shoes. From his Los Angeles–based Surgeon Studios, Ciambrone offers a wide array of custom, tailored solutions, working on design, development, integrated marketing, and branded experiences.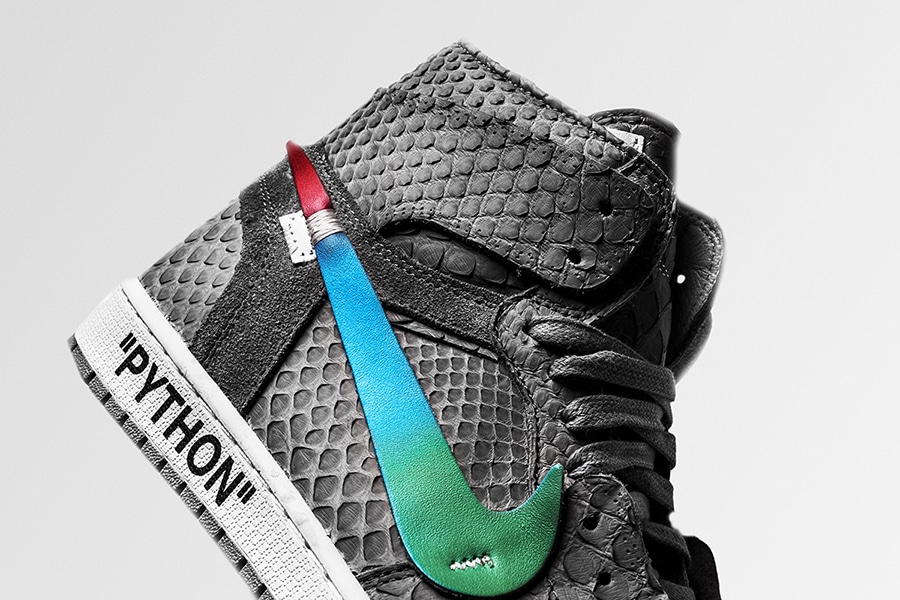 For his Lux Menta Air Jordan 1 sneakers, Ciambrone melded two sneakers from the Off-White and Nike collaboration. The Nike Air Max 97 "Menta" designed by Virgil Abloh served as inspiration for the colours of Ciambrone's shoe, which was then combined with the Air Jordan 1.
Ciambrone opted to really go premium by using Palmoa python material, suede or dipped leather from Japan. The result is a gray upper and a multicoloured Swoosh that goes from green to red and all the way through blue.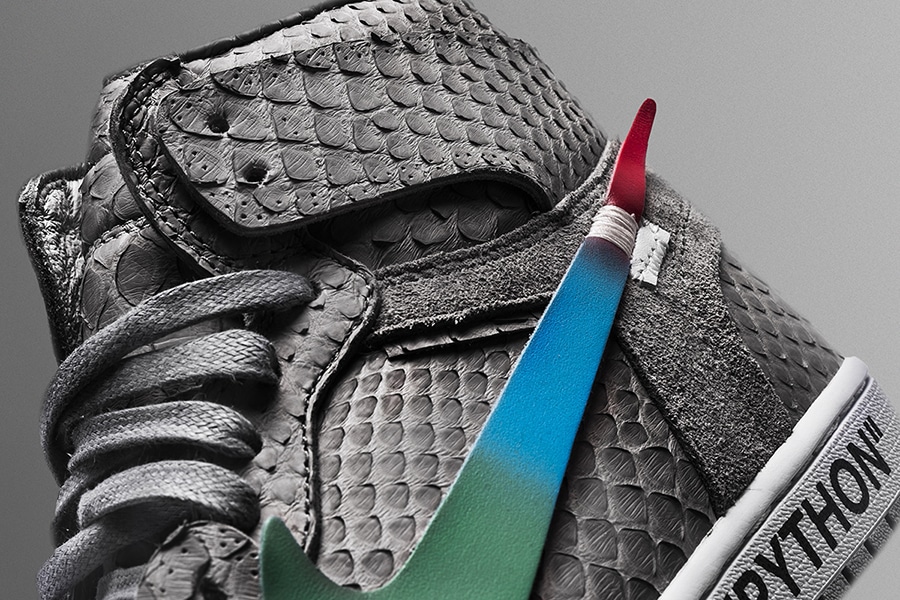 At the midsole, Ciambrone added a PYTHON inscription—another shout out to Virgil Abloh. If you want a peek at what the shoes look like, Ciambrone wore a pair to a Los Angeles Lakers game against the New York Knicks in the Staples Center on January 4.
Or you could just slap down the USD$3,500 for your own pair.