Nike 2021 Mercurial Takes Off with Dragonfly-Inspired Design
Kung Fu famously observed nature to develop its techniques. Nike has followed that example, observing the dragonfly and its wings, and borrowing the multi-wing philosophy to develop the materials used in the new Nike 2021 Mercurial. The prototype of the shoe has been tested by football players throughout Europe, and after some revamping and evolution, the new cleats are ready to take off.
You'll also like:
Kanye West's $1 Million Original Yeezys are Going to Auction
Kim Jones x Converse Chuck Taylor 70 Stays Close to its Roots
Supreme x Dr Martens Release Exclusive 5-Eye Shoe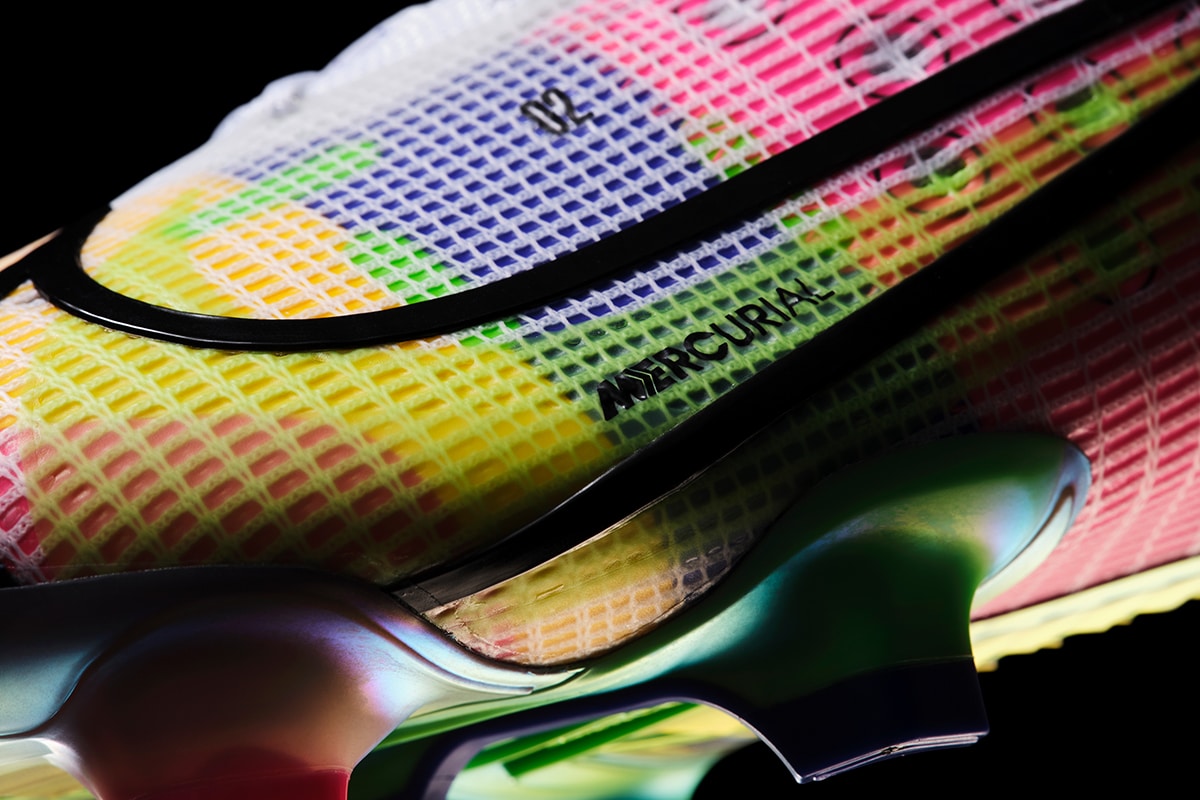 Much like a dragonfly flies more effectively because of its multiple wings, the new Mercurials are also more effective because of their multiple layers. The upper features four layers: Duragon Wet Traction, Engineered Mesh, Titan Synthetic, and Avail Q lining. That sound like a lot of material, but when you look at the end result, the upper for the Mercurial borders on being transparent. At the forefoot is a compression band that serves to improve lockdown.
An adaptive foam lines the interior, covering the collar, the integrated tongue, and the heel. The toe box and the lateral sides are perforated to help drop the weight of the shoe and to provide ventilation. For the bottom of the shoe, Nike went with what could be a split soleplate if not for the spine that runs the full length of the shoe. An internal BXM chassis works in conjunction with the soleplate's spine to make the shoe more responsive.
The prismatic effect of a dragonflys' wings is reproduced in the boots' colourway. The heel and laces are done in a bright white, while the yellow, pink, and blue decorate the rest of the upper. Underneath, the same colours, with the addition of green, are reproduced in the sole and in the cleats. The new Mercurials officially launched on January 25 with a full release following up on February 1.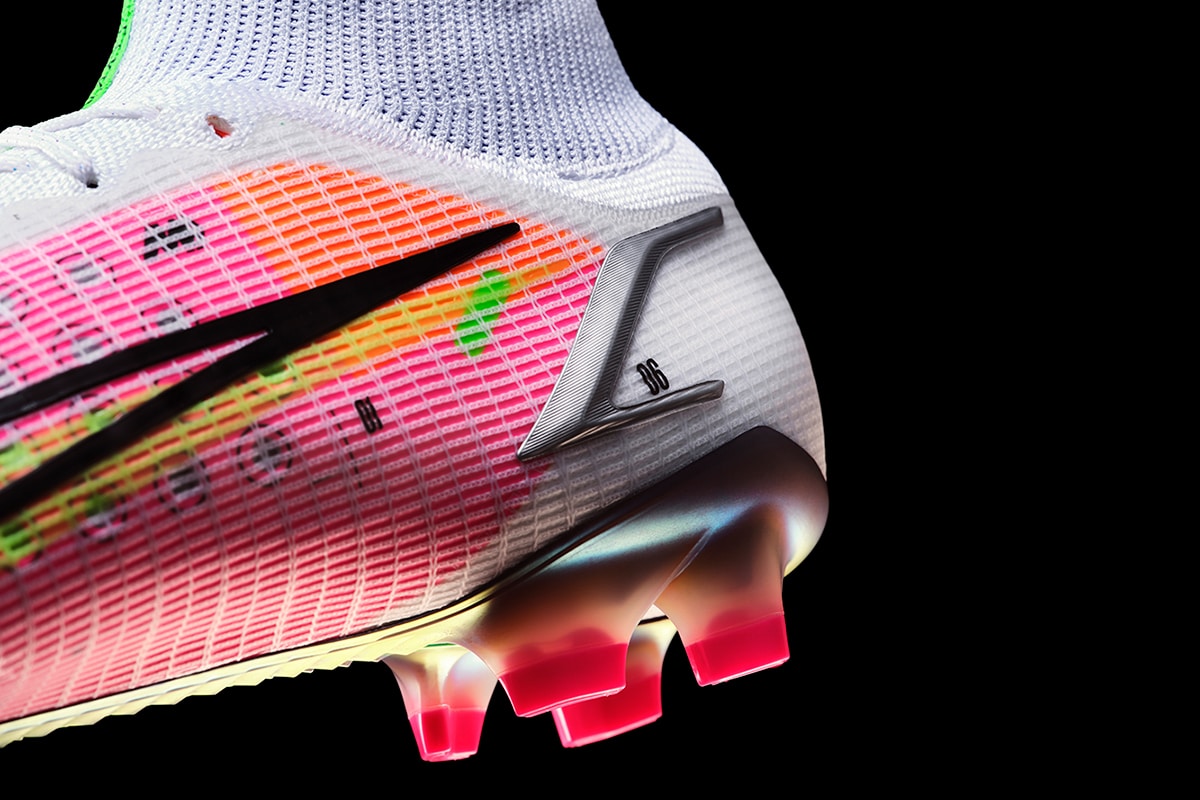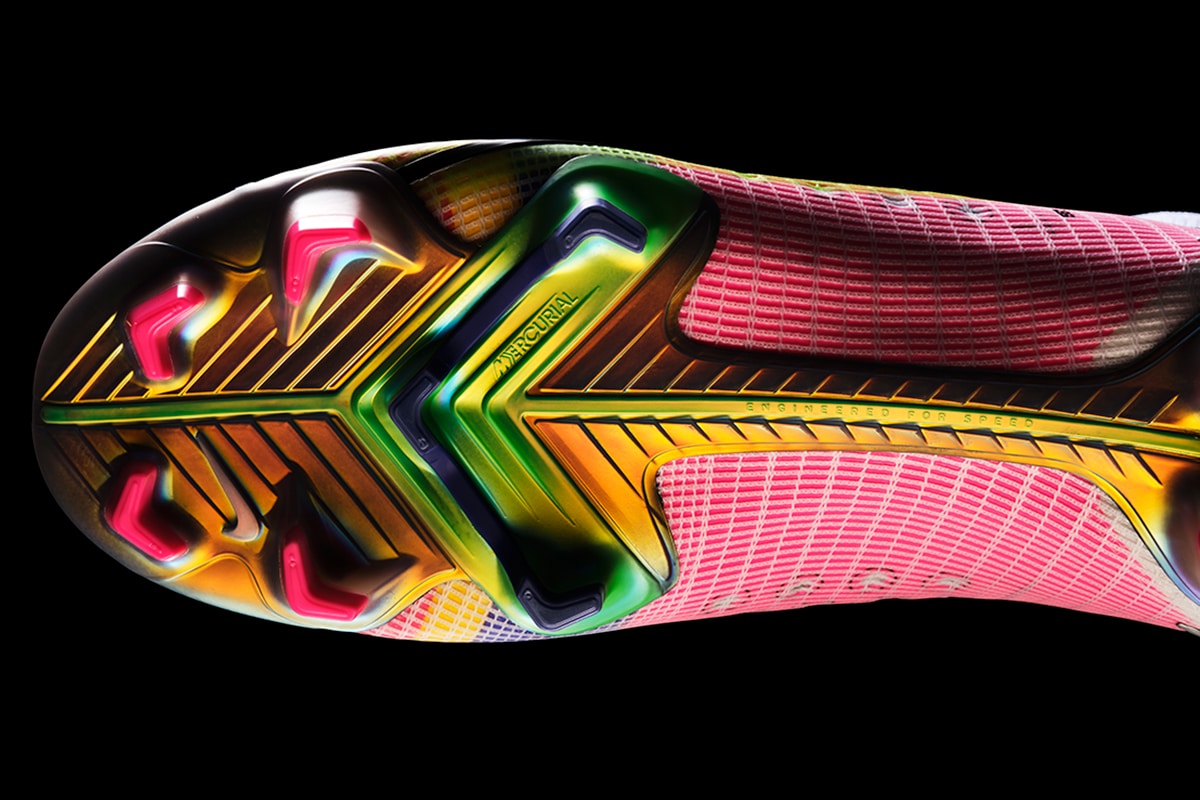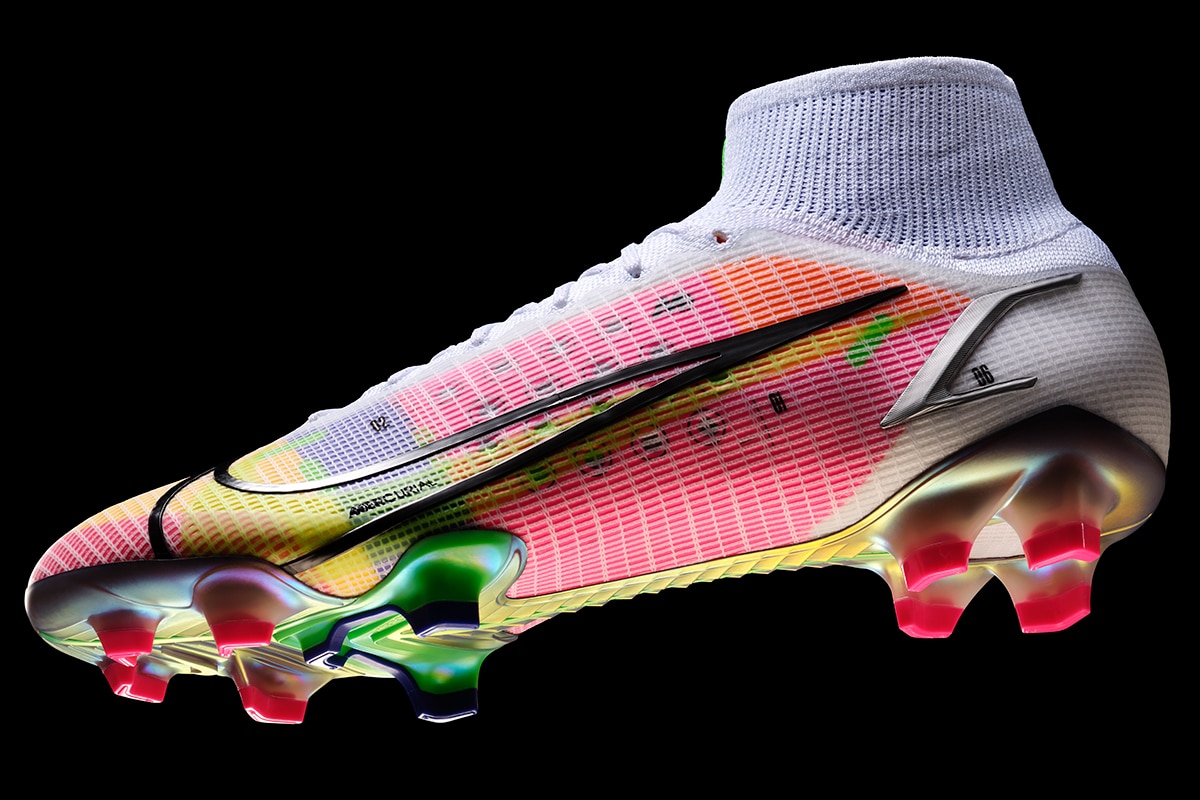 You'll also like:
Kanye West's $1 Million Original Yeezys are Going to Auction
Kim Jones x Converse Chuck Taylor 70 Stays Close to its Roots
Supreme x Dr Martens Release Exclusive 5-Eye Shoe