Nike Air Force 1 Raygun Could Land in 2021
The Nike SB Dunk Low has been serving as a base for new designs and colourways since it was first released in 2005. Rumours are floating around now that the next to be added to the lineup of Dunks will be the Nike Air Force 1 Raygun, which will bring its orange, yellow, and black colourway to the shoe.
You'll also like:
Nike's Controversial New Sneaker Aims for an Over-Reaction
Nike ACG Air Zoom AO is an Amphibious Trail Shoe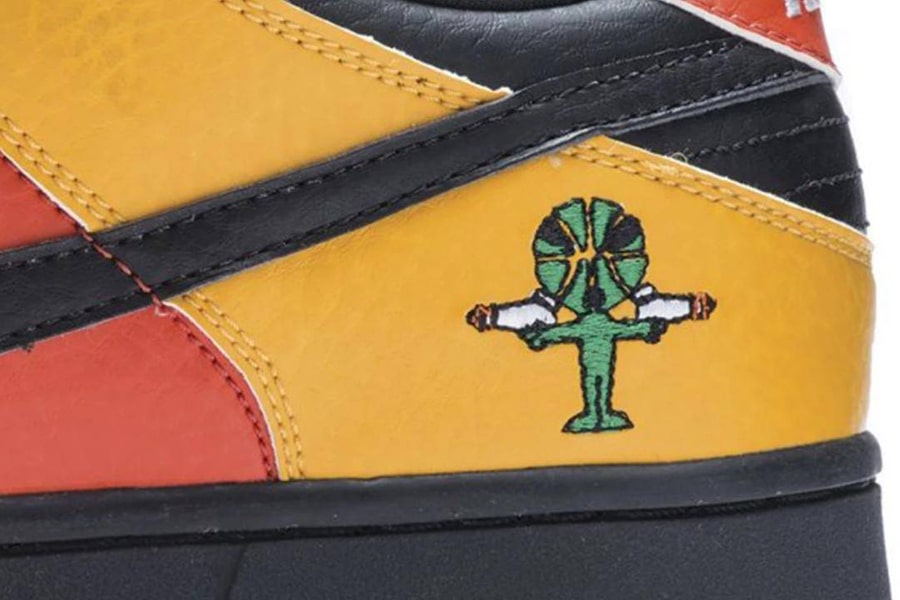 So far there have only been mockups released of the new Air Force 1, but what we're seeing is pretty stellar. The Dunks come with a base of black adorned with orange and yellow panels. On the heels, the Raygun logo—a little green man with a basketball for a head and a ray gun in each hand—clearly identifies the shoes as Raygun.
There's plenty of history leading up to the release of the Raygun shoes, explaining the anticipation that "shoe dogs" have been experiencing over the last few years. As mentioned, the SB Dunk first appeared back in 2005, when it was part a reference to a fictional ABA franchise from the 1970s that came about through a 2002 Nike advertising campaign called the Roswell Rayguns. The mockup for the campaign quickly became one of Nike's most popular mock-ups, even rivalling Charlie Murphy's Lero Smith and Michael Jordan's Johnny Kilroy.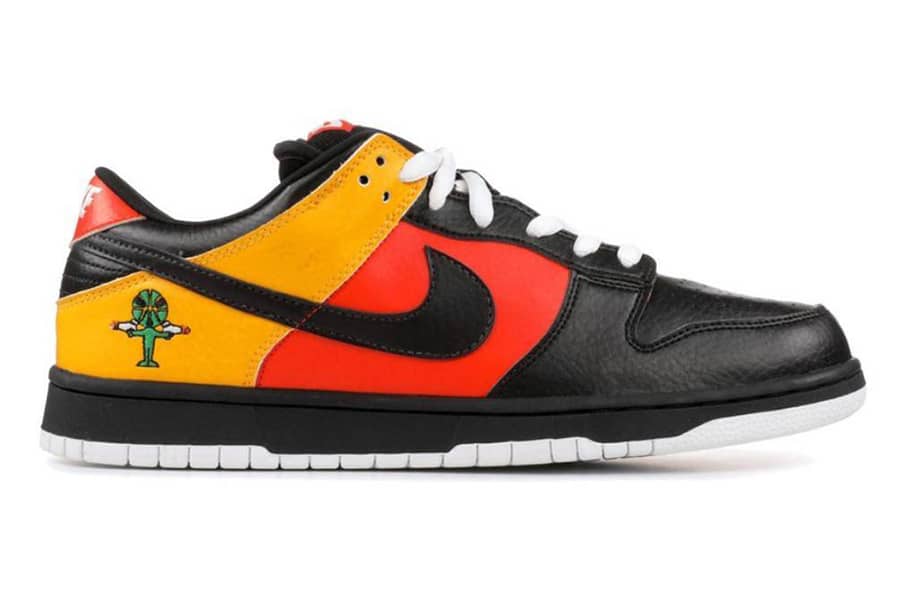 In 2013, an alien-themed pack of All-Star sneakers gave birth to the Alien motif, minus the Dunk colours. A Raygun version of the Kyrie 3 was released in 2018, and 2019 saw Nike releasing two tie-dyed sequels to the original Raygun SB Dunks. The tie-dye versions were meant to serve as a tribute to Sandy Bodecker, the godfather of Nike's SB line.
As for the current version of the SB Dunk, the Air Force 1 Raygun is rumoured to be released in the first half of 2021, though no details have been officially released.
You'll also like:
Nike's Controversial New Sneaker Aims for an Over-Reaction
Nike ACG Air Zoom AO is an Amphibious Trail Shoe