Nike Takes on Injuries with the React Infinity Run
Nike stands behind its belief that everyone is an athlete. Of course, that belief also means that everyone is susceptible to injury, so the shoe magnate has been working on developing a shoe that has the potential of reducing runner injury. The Nike React Infinity Run pushes the running shoe one step closer to achieving that goal.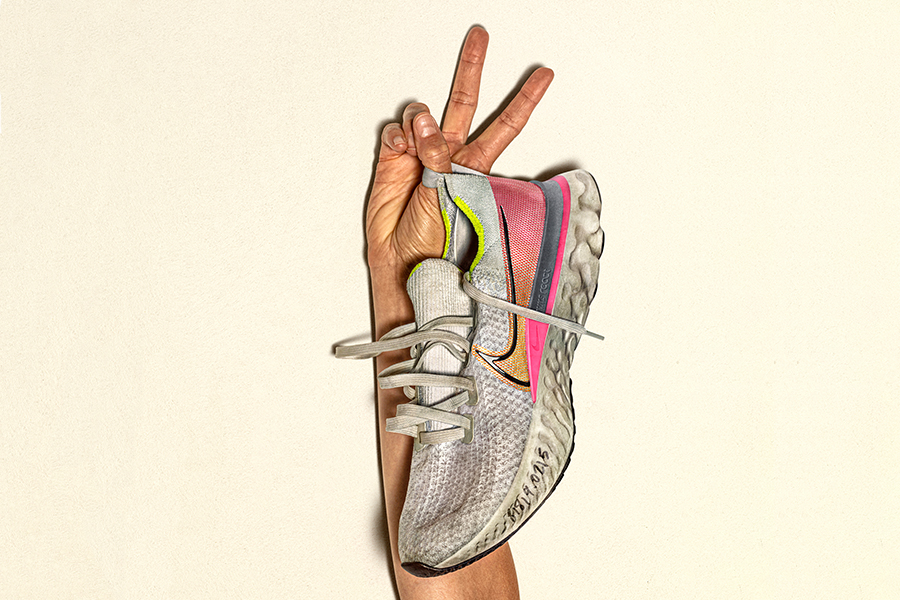 The Nike React Infinity Run takes the best qualities of two previous shoes from Nike. The Zoom Vaporfly 4% debuted in 2017, and offered runners a shoe that "was built for notching PRs and breaking limits." Nike React also debuted that year, and the foam has been providing cushioning and energy return since. That's there Infinity Run starts. The platform of the shoe is made of the soft and responsive foam. The midsole was widened out, and the bottom has a rocker-like design that makes the transition from foot strike to toe off more fluid. The rocker design also creates a slight forward lean when you're running. The wider platform provides more stability. All in all, the design makes the shoe feel more stable and returns more energy, helping you to cover more miles comfortably.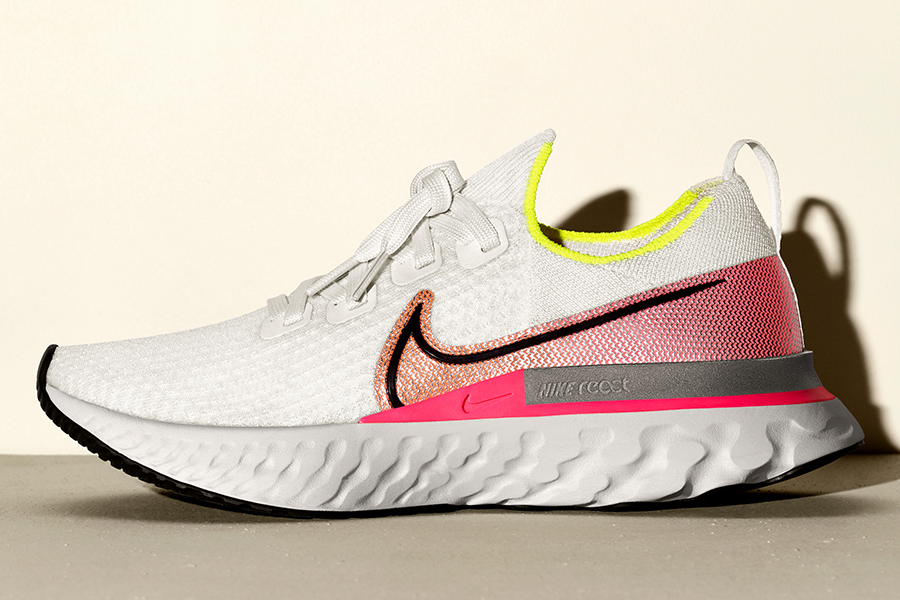 Nike envisions the Nike React Infinity Run as a shoe that isn't necessarily for race day, but rather for those long days of training. According to Nike, the React Infinity Run is "ideal for the kind of runs that don't fall into the silo of interval or tempo, long run or race. This shoe matches best to base-run days, those middle-mileage, moderate efforts." Nike points to a study from the British Columbia Sports Medicine Research Foundation that looked at 226 runners using the React Infinity Run and the Structure 22. What the study showed was that the React Infinity wearers lowered their injury rate by 52 percent compared to the Structure 22 wearers. While no shoe is going to completely prevent all injuries, it looks like Nike has struck gold with the React Infinity Run—at the very least, they're one step closer to helping to keep you logging the miles instead of nursing an injury.