Nike x GYAKUSOU Apparel Blazes a Trail
Nike x GYAKUSOU is an upcoming collection by Japanese designer Jun Takahashi that brings the running values of the GYAKUSOU International Running Association (GIRA) into clothing inspired by the bold rebel spirit of the 70s.
While Takahashi typically tackles urban running, this GYAKUSOU output considers the trail. At the centre is the Nike Air Zoom Pegasus 36 Trail, a crossover trainer that offers an easy transition from trail to road.
Surrounding the shoe is a six-piece apparel assortment that includes a rain top with a zip-off hood, long-sleeve top, two short-sleeve tops, shorts and multi-functional pants.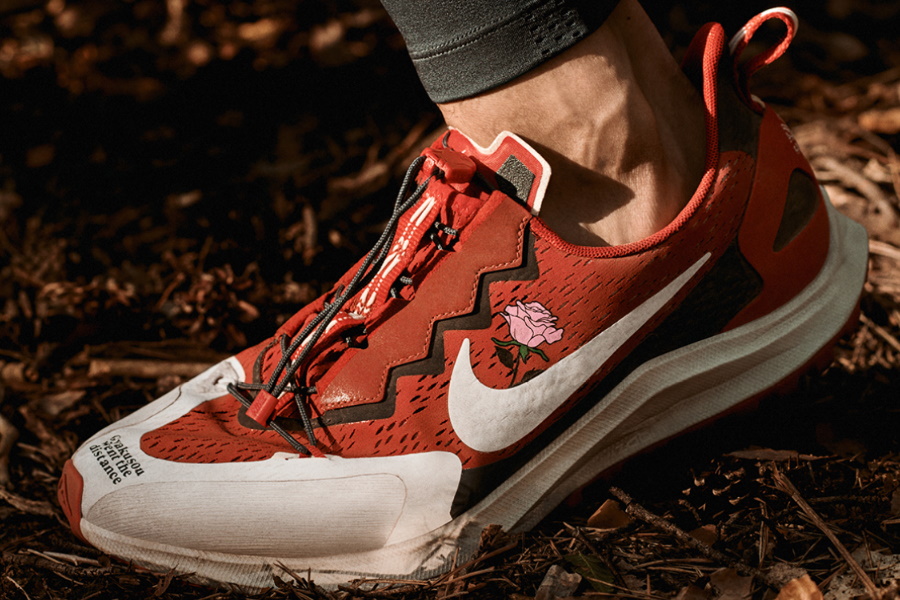 Nike x GYAKUSOU features two colour schemes, one a classic red, white and blue expression and the other in Takahashi's familiar mix of earthy tones. Additionally, Takahashi has featured a rose on each shoe, with the flower's petals and sharp thorns emblematic of the designer's Balance/Chaos ethos.
Fast Facts on the Nike Air Zoom Pegasus 36 Trail:
1. The shapes and placements of the upper components have been informed by heat-mapping research.
2. The shoe has overlays placed in areas where trail runners need support and reinforcement, and also leaves as open as possible areas of the foot that show a higher temperature.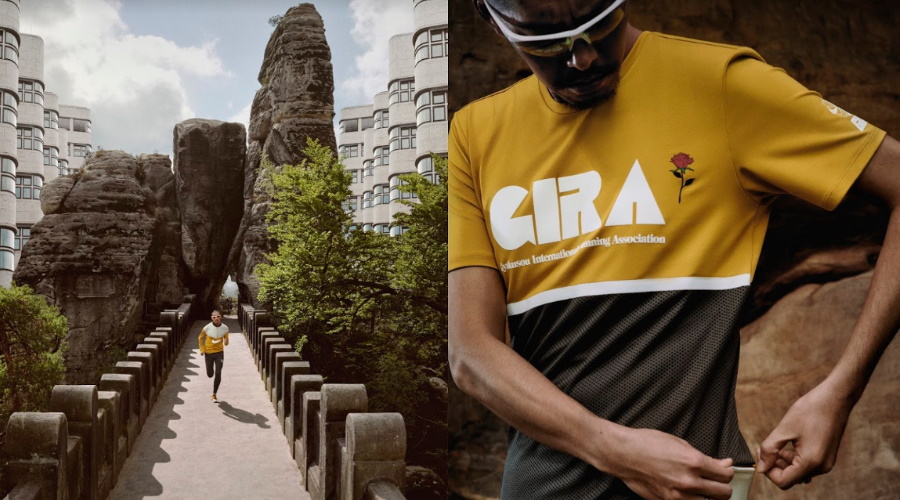 3. The lacing system, made with a robust and lightweight cable, is asymmetric to be more in line with the actual anatomy of the foot's toe bones.
4. The upper's mesh is treated with a water-repellent coating and is made from a material that allows a quick-dry and water drainage.
From September 26, the full Nike x GYAKUSOU Collection will be available at Supply and the Nike x GYAKUSOU Nike Air Zoom Pegasus 36 trail will be available at Sneakerboy for $230.