Perform Like the Black Mamba in Nike's KOBE AD NXT
The Nike KOBE AD NXT is a bit of a Frankenstein's monster. The shoe lifts the best qualities from Nike's FastFit, QUADFIT, and REACT and mashes them together in a shoe that puts the wearer closer to the ground without losing comfort.
"It is our most technologically advanced basketball shoe we've done in the KOBE line, due to the combination of complex components," states Ross Klein, Senor Creative Director for Nike Basketball Footwear.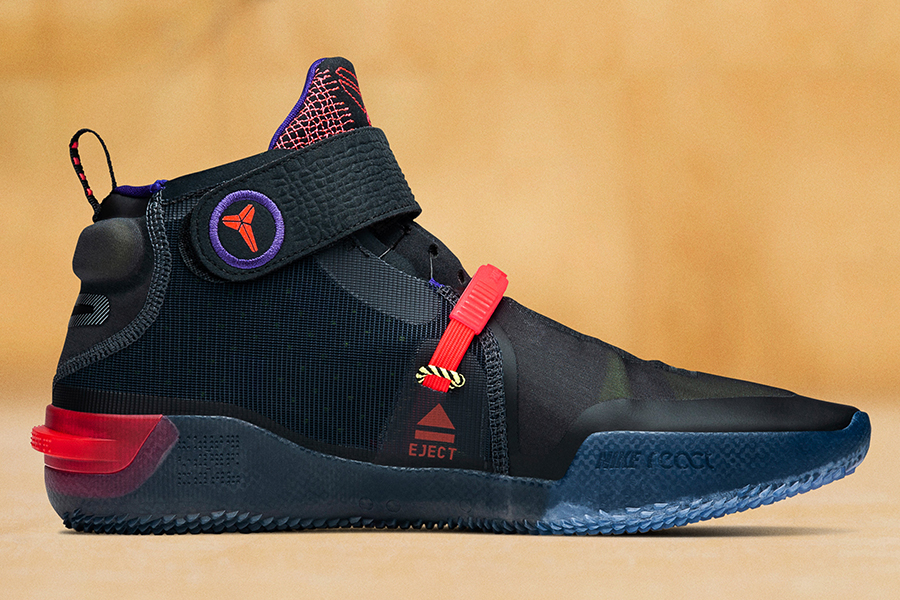 The whole purpose of the shoe is better control, which is gained by getting the athlete closer to the ground. At the request of Kobe, Nike developed a shoe that would match Kobe's speed and agility. To get that control, the KOBE AD NXT combines a new traction pattern with a specific height and angle. The midsole from the REACT shoe is added for a low but soft stack height.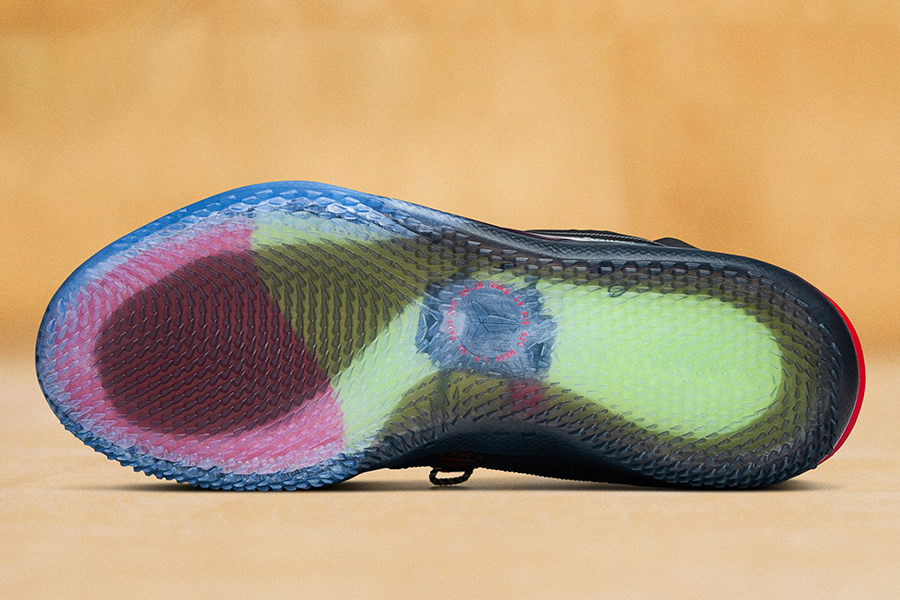 The FastFit contribution is to securely contain the foot, while the QUADFIT helps with containment but still allows plenty of movement. "We wanted to show the heart and soul of Nike—our capacity to put together systems," explains Klein. "The design of this shoe shows off all the pieces; the ingredients are crucial. We want people to see the elements that work together within the machine."
If you want a peek at some of these elements, the oversized swoosh on the shoe's side is translucent, allowing you to see inside.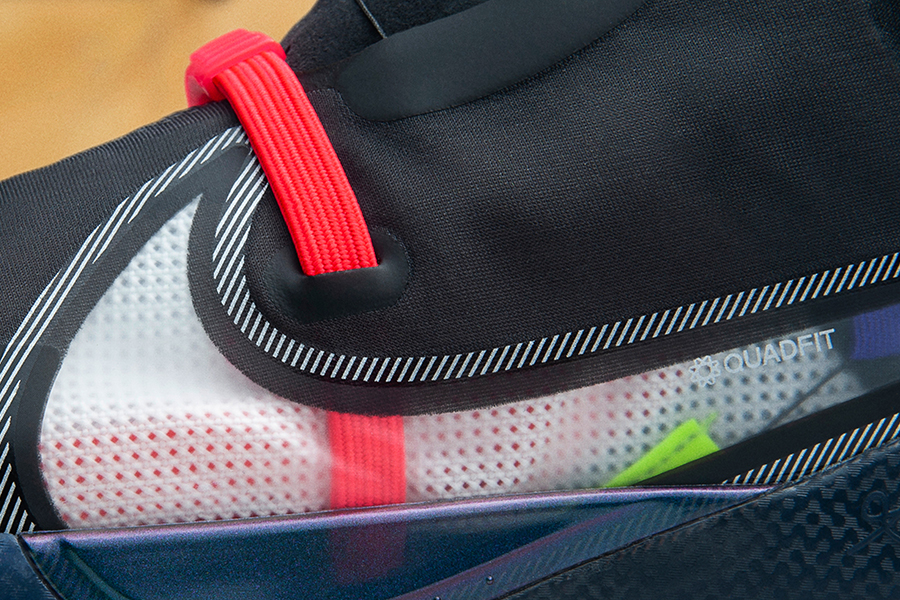 The shoes come with blacked-out uppers with a textured Velcro strap. The KOBE line insignia is displayed prominently. The shoe is laceless, but a bright red strap at the forefoot can be loosened for a better fit.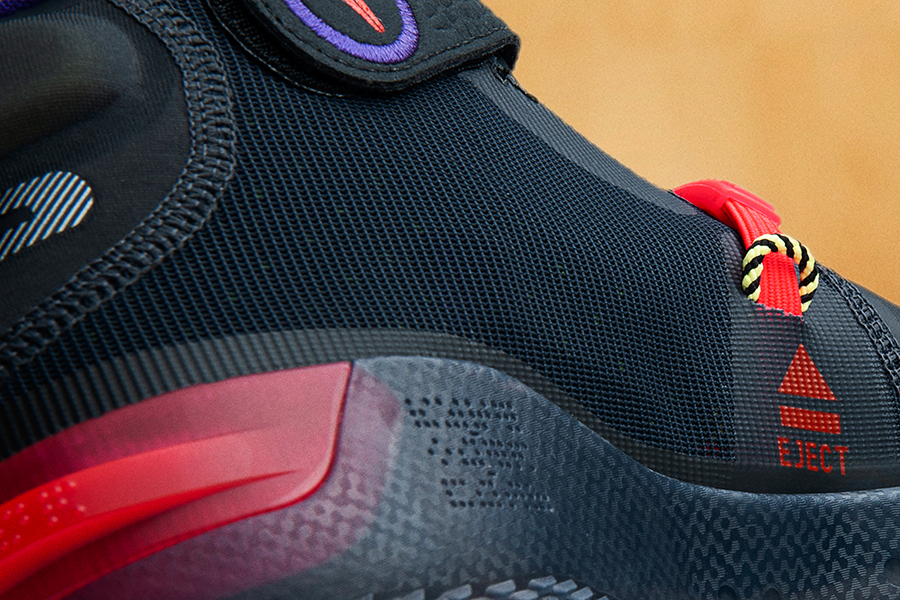 The Nike KOBE AD NXT shoes are available now and are priced at USD$200.