Cop the New Prada For Adidas Superstar Sneakers
It's one of the most iconic sneakers in the tri-stripe's history, but now the adidas Superstar is being reborn as a high-fashion staple. The second collaboration between adidas and Italian luxury house Prada is set to be released today, kick-starting a new era of fashion-forward footwear. In an period when luxury goods have become ingrained in the contemporary streetwear culture, the collaboration is not only a win for the steezy sneakerheads among us, it's just good business.
You'll also like:
Nike Air Force 1 Raygun Could Land in 2021
Converse All Star Crater Turns Trash into Treasure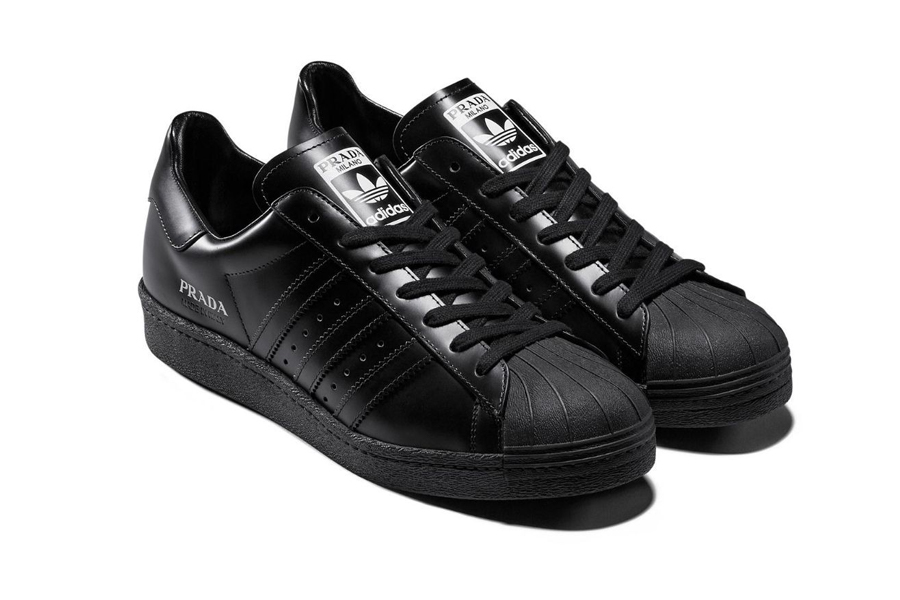 Dubbed Prada For Adidas, the new collaboration follows the success of the 2018 instalment, which saw the Milanese fashion house revamp the sneaker line with an haute-couture twist. Unveiled last week, the second edition of the collaboration sees three new takes on the signature Superstar silhouette. Among them; a monochrome black variation, white with black, and chrome silver with white will be released, all of which have been hand-crafted by Prada's team of footwear specialists.
"The importance of handiwork and of craft, over everything, is underscored in the campaign, a fantastical, surreal reimagining of the actual process of creation of the Prada Superstar," the Italian high-fashion said in a statement. "Toying with scale through a miniature recreation of Prada's manufacturing spaces in Le Marche region, the viewer can observe the final painstaking touches being made to each new colourway. The Superstar here is super-scale – this interplay of proportions magnifies and emphasizes the instantly-recognizable features of the Superstar – the triple-stripe, trefoil, and rubber shell toe – as well as the addition of the dual Prada and adidas Originals logos."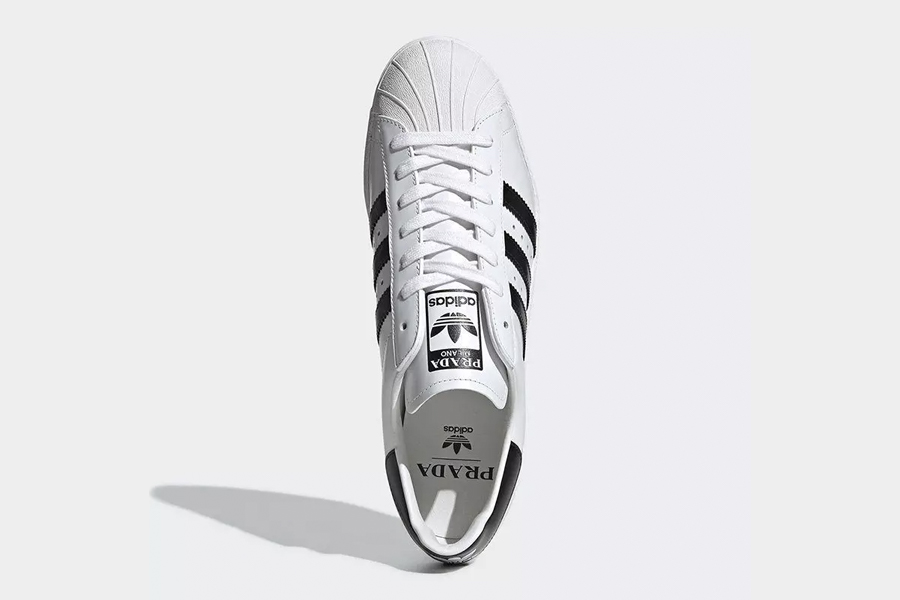 The arrival of Prada For Adidas II marks a big move, not only for Prada but for high-fashion more broadly. With Off-White continuing its collaboration with Nike and Moncler recently unveiling a partnership with Converse, the integration of fashion influences into streetwear subcultures is beginning to take serious shape.
The new Prada For Adidas sneakers will be available from September 8 at Prada boutiques and adidas flagship stores worldwide in extremely limited numbers. All three pairs are priced at AUD$750.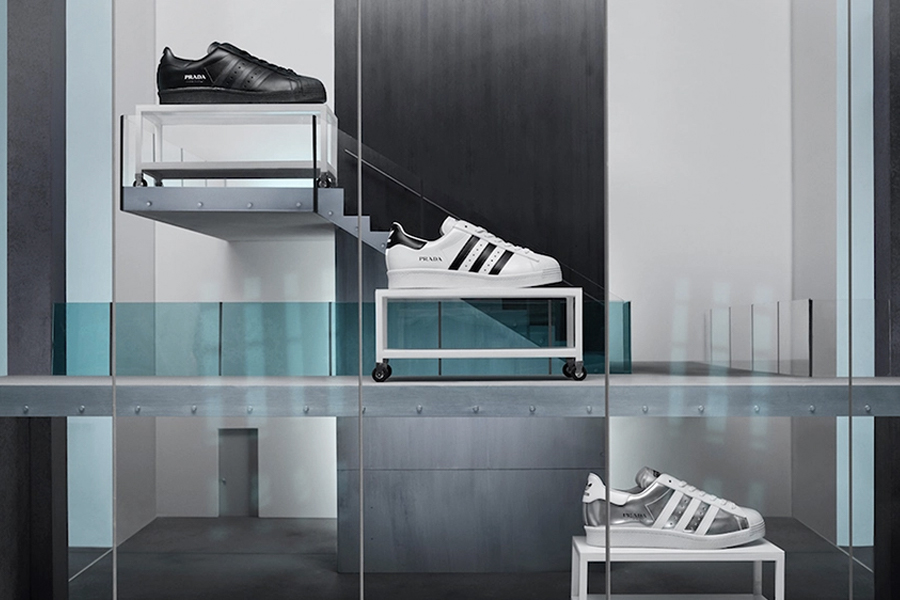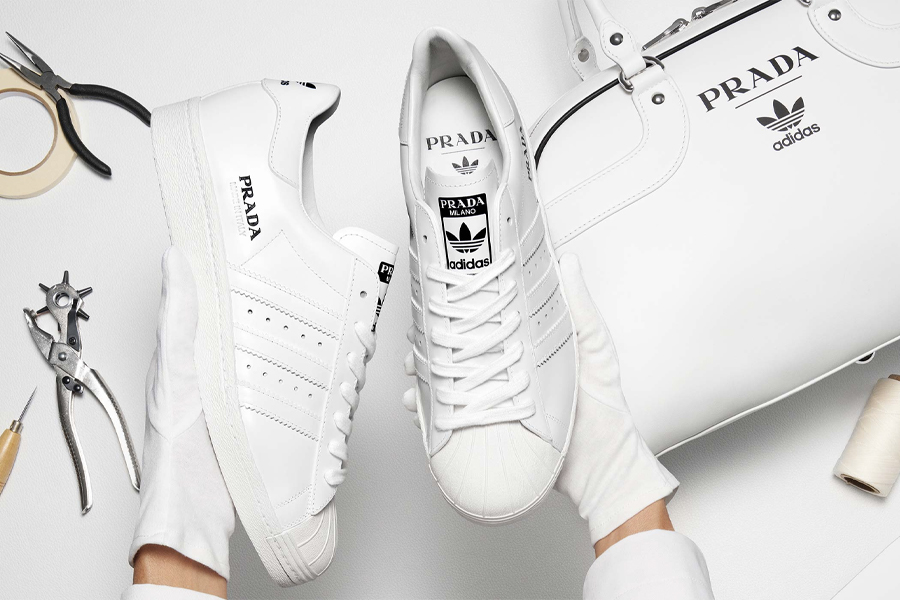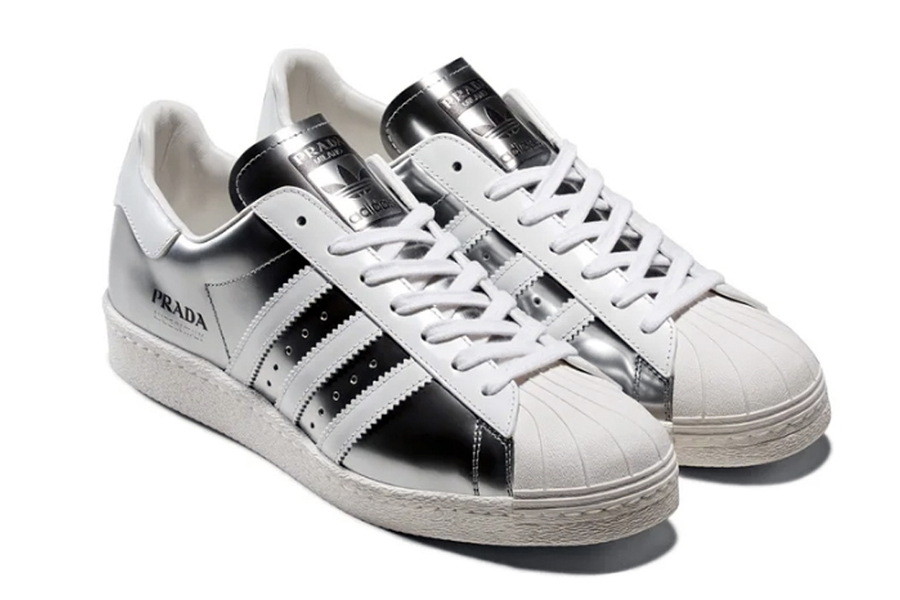 You'll also like:
Nike Air Force 1 Raygun Could Land in 2021
Converse All Star Crater Turns Trash into Treasure
General FAQ
How much will the Prada Adidas shoes be?
The Prada Adidas Superstar are priced at AUD$750. The shoe is avialble in very limited numbers at the Prada boutiques and Adidas flagship stores worldwide.
Is Prada Adidas limited?
The Prada Adidas Superstar are a limited edition sneaker.