R.M. Williams Buck the Cyber Monday Trend with 100 Limited-Edition Boots
A pair of R.M. Williams boots might be the most consistent item in every Aussie bloke's wardrobe. Tough, durable and versatile, their shoes reflect the country's identity, and we love them for it. Fans will be pleased to know that the brand is launching a new initiative this Cyber Monday called RE•MADE IN AUSTRALIA. Traditionally a day associated with overconsumption, the new campaign aims to promote mindful purchasing by releasing 100 limited-edition boots that have been traded in and heartfully restored.
You'll also love:
18 Best Hiking Boots for the Weekend Adventurer
R.M. Williams' New Barton Boot Goes Against the Grain
A 1970s Icon Returns: Baume & Mercier's New Riviera Brings Iconic Style Back
Following the success of their 'Trade In Your Boots' campaign in 2020, which gave customers the chance to trade in 1200 pairs of old boots for a discount on new selections, R.M. Williams wants to focus on the longevity of their iconic footwear and the importance of Repair & Care in sustainable choices.
A handpicked selection of 100 pairs of traded in boots has been fully repaired by hand in the same Adelaide workshop that built them. Launching the campaign on Cyber Monday, R.M. Williams will release 20 pairs to the public, with styles including Craftsmans, Bushmans and a customised pair of printed ladies Bushman's. Showcasing the company's Repair & Care program, which see's over 22,000 boots a year restored for extended life, this is a unique way for customers to celebrate sustainability and slow down the fashion cycle.
Open exclusively to Australian residents, each limited-edition pair will be sold on the R.M. Williams Instagram page for AU$375.00. The offering will be available on Instagram stories, with all transactions processed via direct message to disrupt the clutter of the sales-based holiday.  The campaign kicks off on Monday 29 November 2021.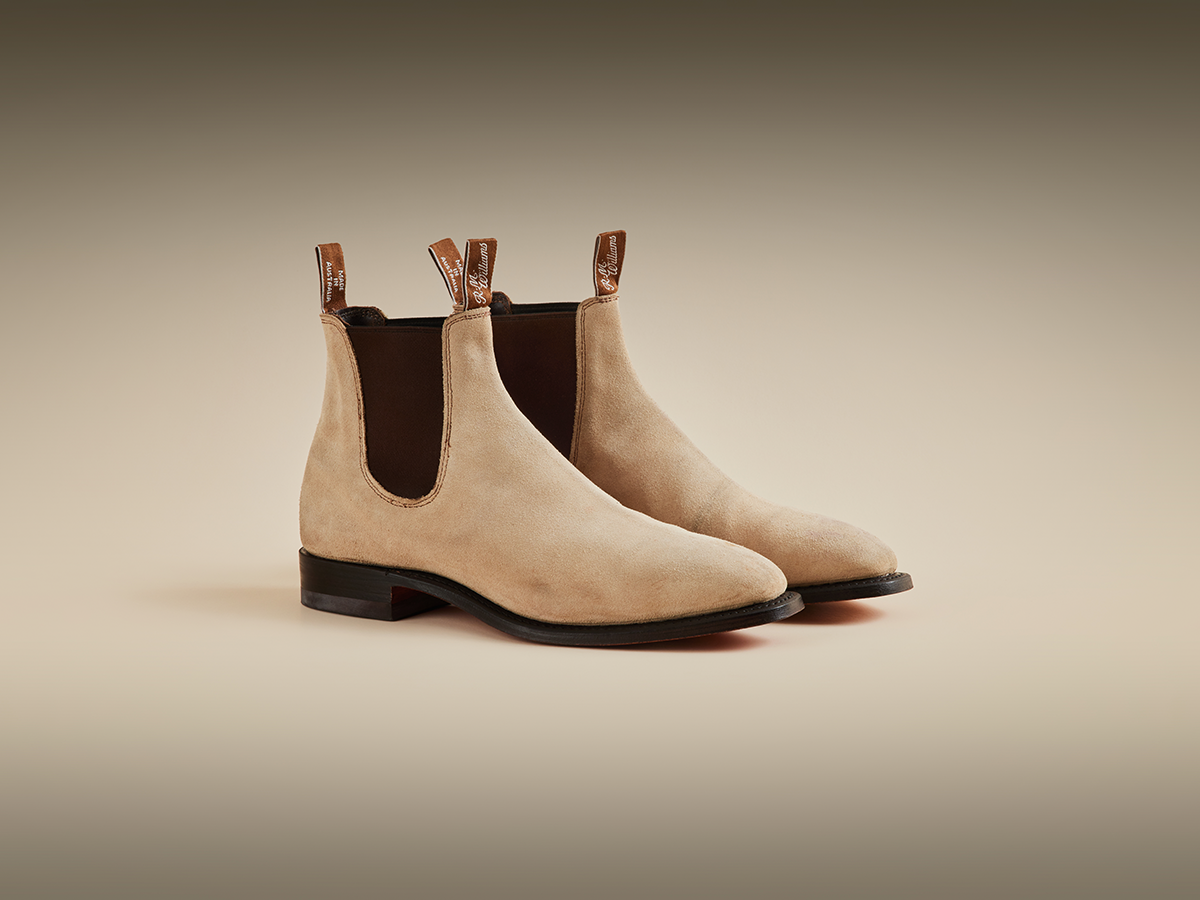 You'll also love:
18 Best Hiking Boots for the Weekend Adventurer
R.M. Williams' New Barton Boot Goes Against the Grain
A 1970s Icon Returns: Baume & Mercier's New Riviera Brings Iconic Style Back