Steph Curry's Kids Cook Up a Birthday Surprise with Custom 'Gifted Flow' Sneakers
The Curry Brand has recently released a special gift to coincide with Steph Curry's 33rd Birthday. Post a phenomenal performance against Utah Jazz on his Birthday, scoring 32 points and dishing out nine assists, Steph stepped off the court only to receive maybe the most valuable present from his three children, Ryan, Riley, and Canon….. a self-customised brand new Curry Flow 8 sneaker.
Inspired by paintings in their laundry room, the three kids used their favourite colours to create the new design. Under Armour's Curry Brand have also embedded UA'S Flow Technology in the Curry Flow 8 maintaining the high-tech/high- performance shoe that the market has so recently seen and loved.
You'll also like:
Stephen Curry and Under Armour Launch 'Curry Brand' Apparel Line
10 Highest Paid NBA Players for 2021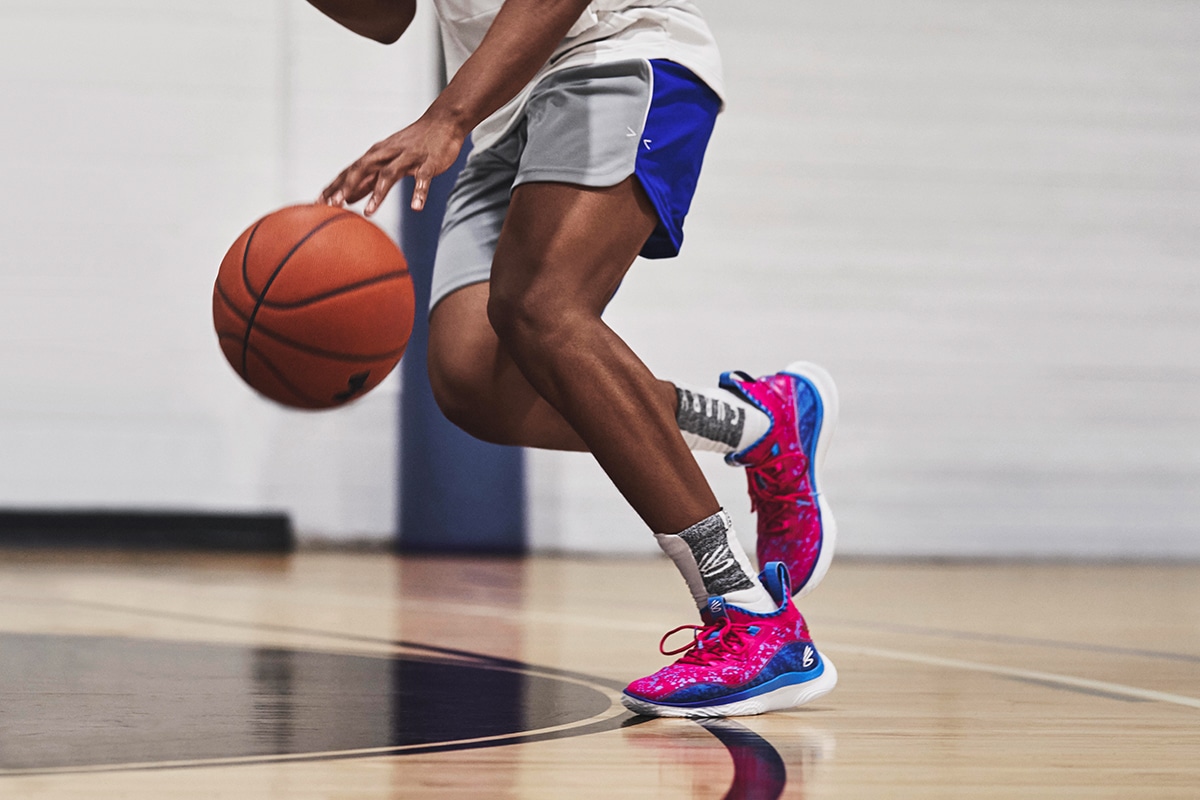 But what makes the shoe so high performing in comparison to its rivals? Simple…. hundreds of UA R&D hours have been undertaken to specifically design a pair of shoes that complement the great-game by providing more bounce, durability and best of all grip as you run up and down the court. Its upper lightweight knit enables your foot to breathe while also providing the structure and stability needed for that quick-release three-pointer.
Also by utilising UA technology, the Gifted Flow offers unique UA foam providing the shoe with their unreal traction making it easier to cut, drive and move freely when balling out….. prepare for full-flared court domination.
Now you can channel your own inner Steph Curry with the Gifted Flow shoes available on Under Armour's website and priced at AUD$220. If you miss out this time, don't worry, the Curry Flow 8's are available in multiple colours.
You'll also like:
Stephen Curry and Under Armour Launch 'Curry Brand' Apparel Line
10 Highest Paid NBA Players for 2021