Todd Snyder Gets Preppy with Converse in New Collaboration
American fashion designer Get Creative on the Course with FootJoy's Customisation Platform has long been a fan of Converse, and he has offered the shoe line for some time now. For the first time, Snyder is partnering with Converse on a new collection that features 10 classic styles, all priced from USD$35.
You'll also like:
Converse x Keith Haring Takes Street Style Back to the Underground
Converse All Star Crater Turns Trash into Treasure
Kim Jones x Converse Chuck Taylor 70 Stays Close to its Roots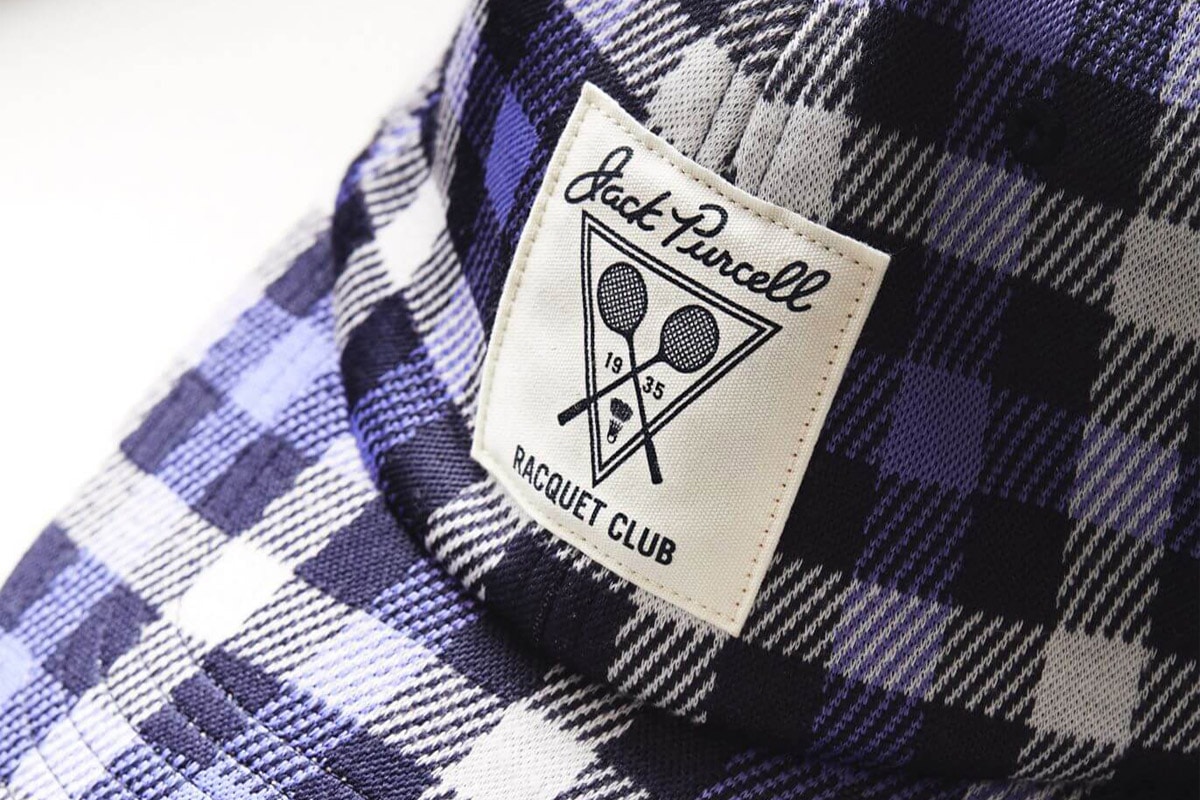 "We've stocked Converse sneakers for a while, but this is our first true collab, which is what made it such an exciting project," says Snyder. "In a way, I like to think every collaboration I do is both a continuation and a new direction. With Jack Purcell, it's a continuation of the iconic design details that made fans out of legends like James Dean, Ray Eames, Steve McQueen and Kurt Cobain, but also a new direction in that we created a full head-to-toe capsule for the next generation of creatives."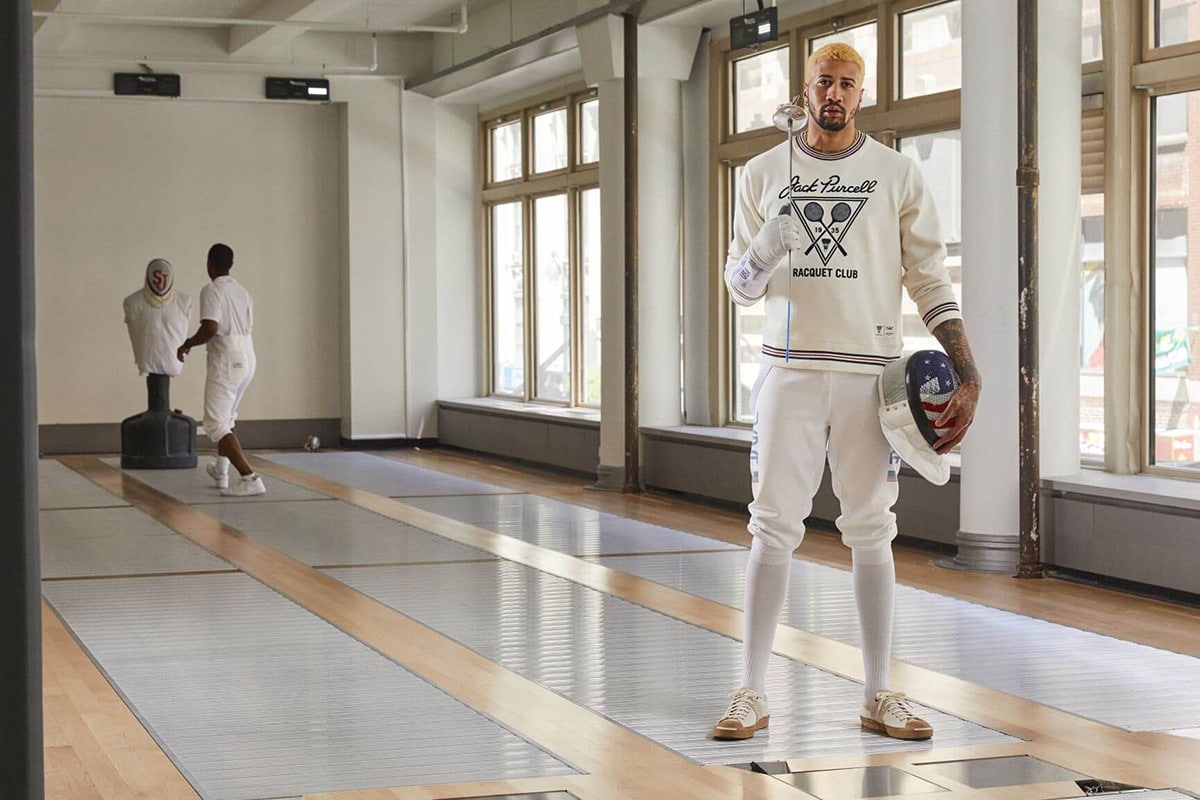 For Snyder, it was Jack Purcell who inspired the new collection. Purcell was a Canadian badminton player who claimed the world championship title in 1933, and then held onto it until he retired in 1945.
"When we decided to work together, I looked into the history a bit more, and as I learned more about Jack Purcell himself, I realised how cool he was—a bit of a rebel on the badminton courts," says Snyder. Keeping in line with that rebel nature, Snyder created a sneaker in two colour options and a cork insole. The colours are a deep blue and a natural canvas. The laces have pops of pink on the tips and the shoes sport the signature toe-cap in a contrasting tone.
In addition to the shoes, the collection also features apparel, including crews, jogger pants, a polo, and a Harrington Jacket. There's also a crew sweatshirt with the Jack Purcell racquet club logo as well as a baseball hat in a tartan pattern. The apparel ties into the currently popular and perpetually classic prep look. This may be a first-time collaboration, but given the results, it's a partnership that will hopefully continue.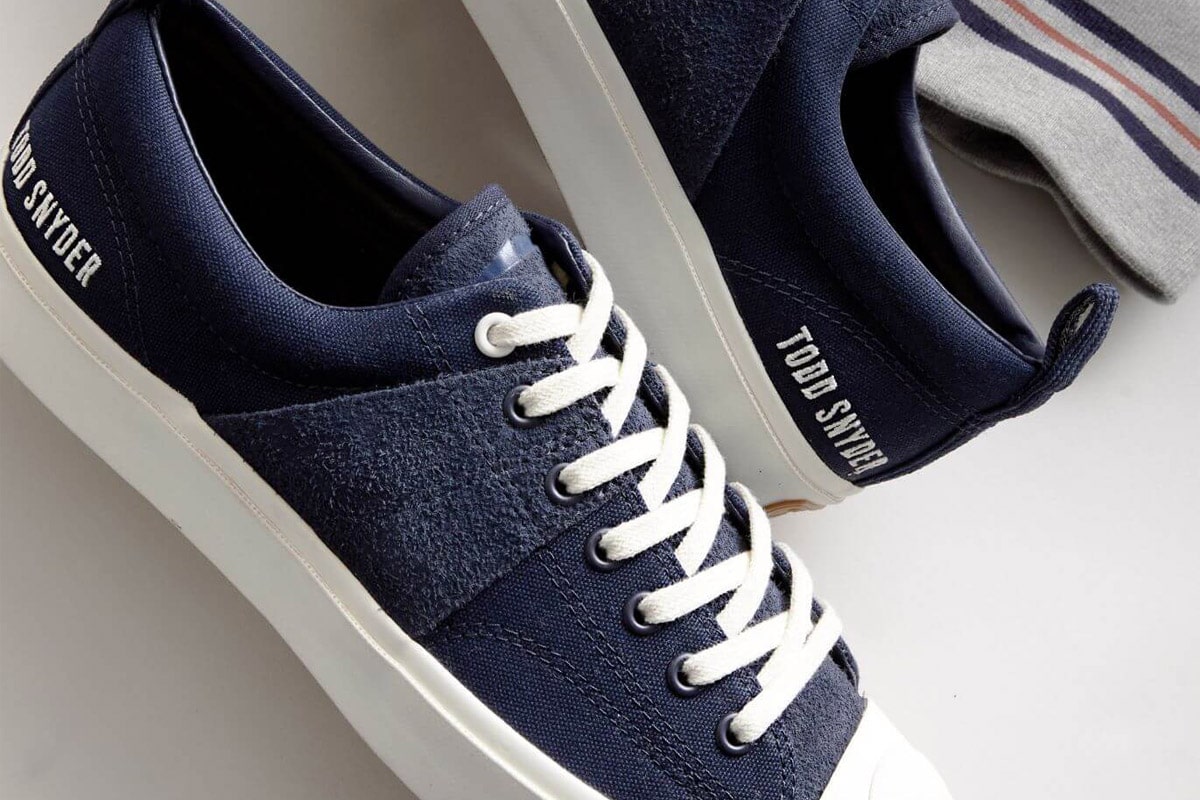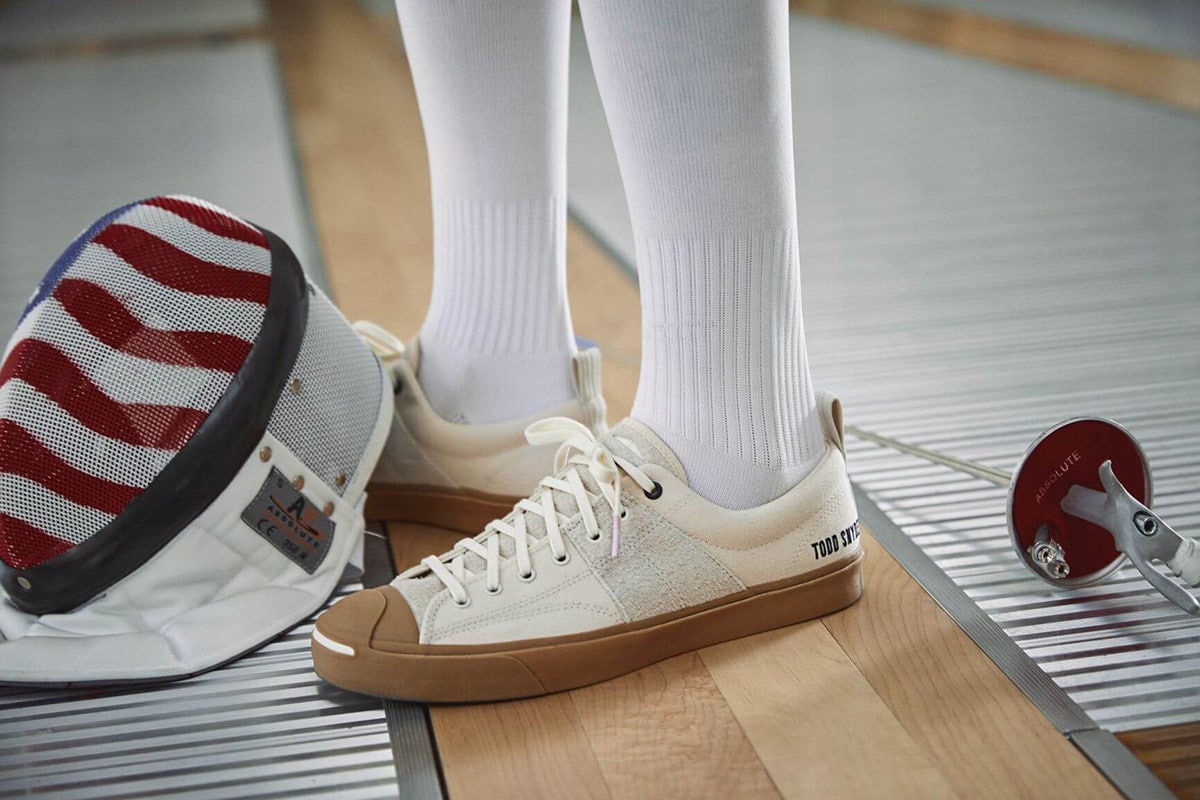 You'll also like:
Converse x Keith Haring Takes Street Style Back to the Underground
Converse All Star Crater Turns Trash into Treasure
Kim Jones x Converse Chuck Taylor 70 Stays Close to its Roots