Vans Surf Bootie Looks Cool and Performs
The question really boils down to whether you want to look cool, or do you want to improve your surfing? Not that the Vans Surf Booties aren't cool in and of themselves, but warm water surfers are more accustomed to surfing barefooted than they are wearing any sort of shoe. Vans recognize this, but they ask the pertinent question, "Would wearing booties in warm water still be lame if it helped you surf better?"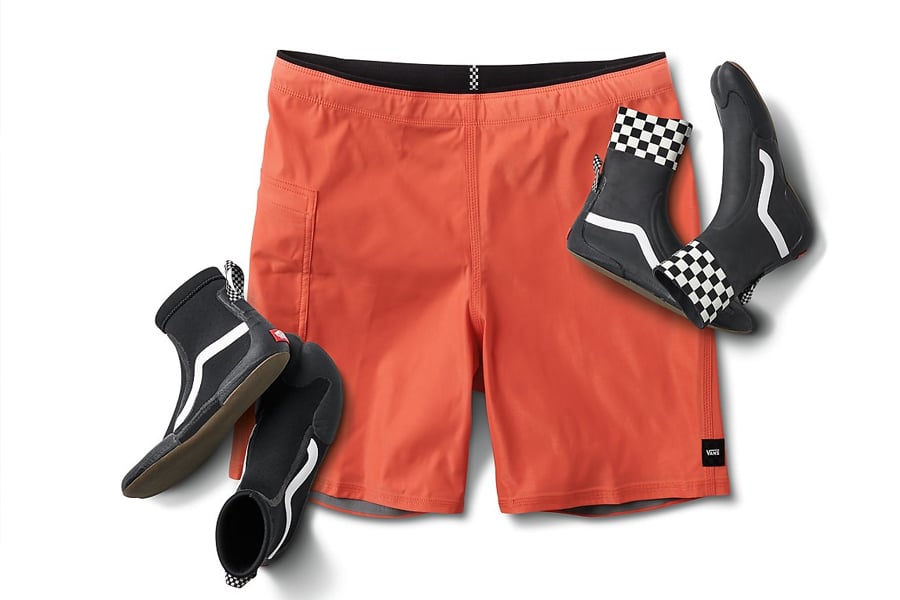 But while other surfers may ridicule and mock you for wearing the booties, they'll be hard pressed to argue with the benefits of wearing the booties.
The Vans Surf Bootie is made of a neoprene upper with drain holes that improve water flow and prevent water buildup, which also helps to regulate the temperature. But the sole is the real story.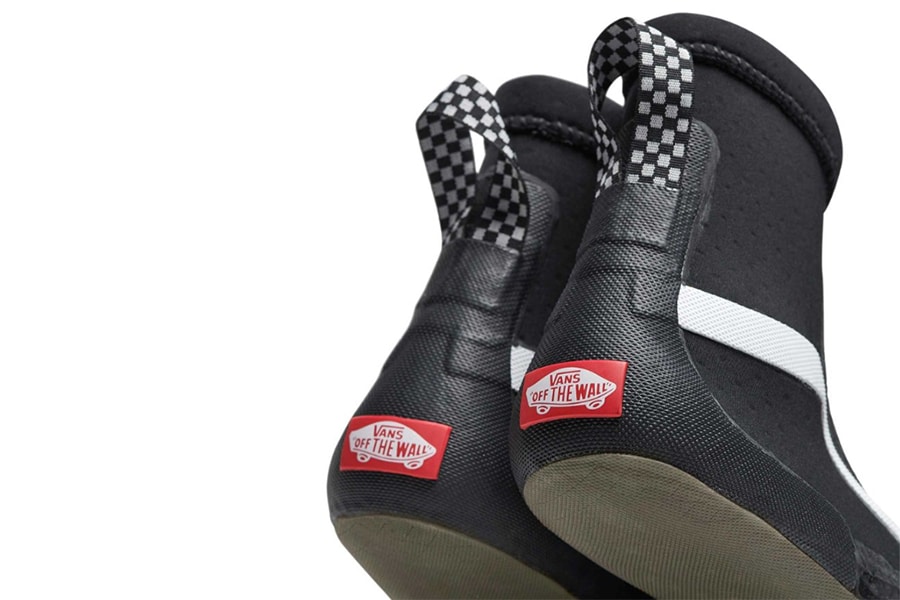 At only 2mm thick, there's barely anything between your foot and the board, so you'll still have unfiltered board feel. And the molded toe and cavity of the shoe will fit your foot comfortably. Using the Vans grip sole, the bootie also provides better grip on the board for unmatched control, and the grip extends up the sides and toes for even more to work with.
The ankle of the bootie features a pull strap with the iconic Vans checkerboard pattern, and the heel sports the Vans red logo.