Victoria Bitter & Volley Collab for the Ultimate Shoey
Be a 'Reliable Traveller' this holiday season with a pair of shoes from two of Australia's oldest and most iconic brands. For a hard-earned pair of shoes, don't think Nike; don't even consider Reebok. Because when it comes to high-brow sneaker culture, you can't go past the 'Ultimate Shoey' from Victoria Bitter and Volley.
You'll Also Like:
Got a Hard Earned Christmas Thirst? There's a Victoria Bitter Advent Calendar For That
Victoria Bitter's New Fragrance & VB Cologne 'Thirst'
Sneaker News #31 – Air Jordan Revives Nostalgic Favourites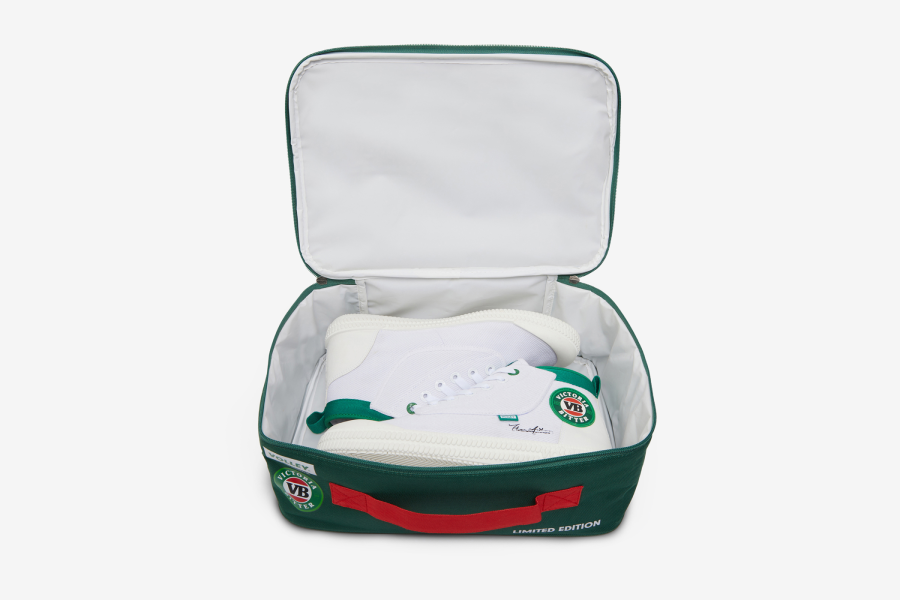 When two of the most influential Aussie brands come together, you expect big things. Set to take its place alongside other quintessential Australian footwear choices, the Ultimate Shoey was Volley's brainchild way back in April. Originating from an April Fools Joke on their Instagram, Volley promised us all that the shoe "does exist." Even Victoria Bitter's marketing director, Hayden Turner, had his imagination "sparked" after seeing the "Volley's April Fool's Day hoax," explaining they "felt this was a good opportunity to offer something different to our drinkers."
Over half a year and an abundance of high hopes and prayers later, the boys over at Volley and VB have followed through on their promise with a limited-edition shoe celebrating a perfect partnership. Going for six, these two have taken an internet hoax and brought the sneakers to life.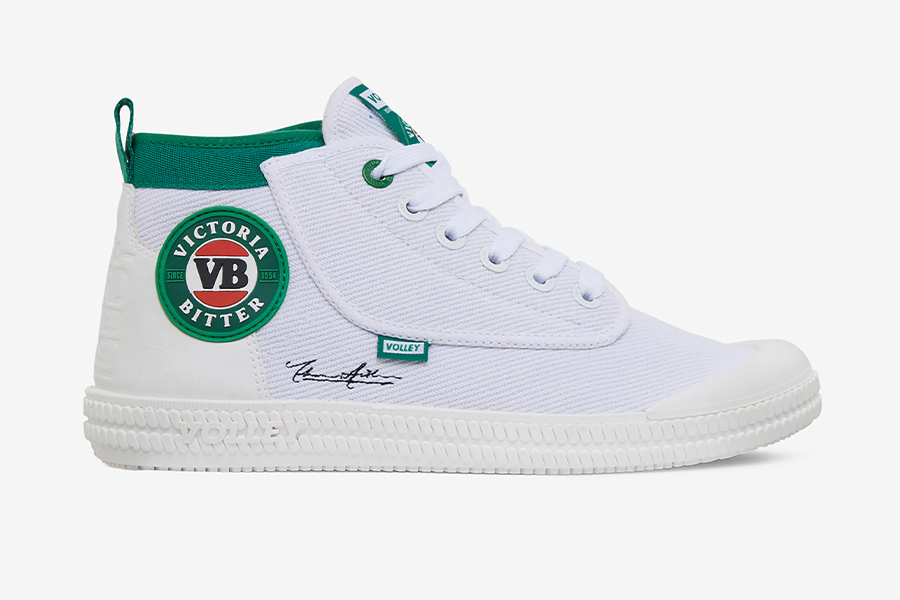 Crafted off the back of the Volley Heritage High silhouette – a reiteration from the Volley High Leap from 1982 – the Volley x VB sneaker features a durable ribbed canvas upper, custom metal eyelets, and just like VB, is 100 per cent animal-free (until you start drinking that is). Paying homage to the founder of VB, Thomas Aitken's signature features on the side of the original Volley rubber sole design so you can bring him along to the pub after a hard day's work.
It's this hard day's work spirit that has made these shoes a reality. Ensuring the design allowed hard-working Aussies to easily slip on the Ultimate Shoey once the work boots come off, Victoria Bitter played an integral role in the final product.
Exclusively available online from 7am on Wednesday, 2 December, you can pick up a pair of the VB X Volley for AU $84.99. Or, if you want a few extra goodies, you can grab them in the limited edition insulated cooler box retail for $94.99. And better yet, there's even a pair of matching socks for $14.99.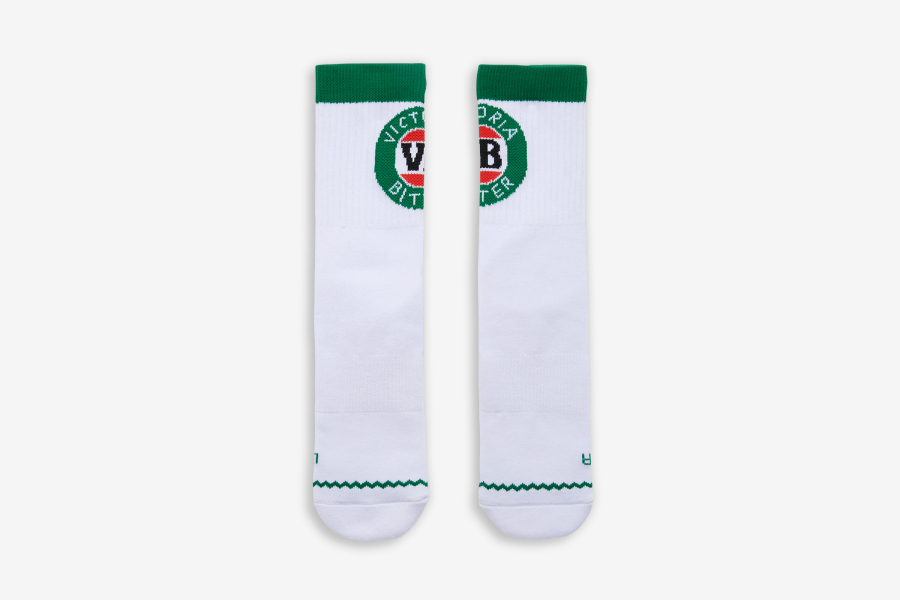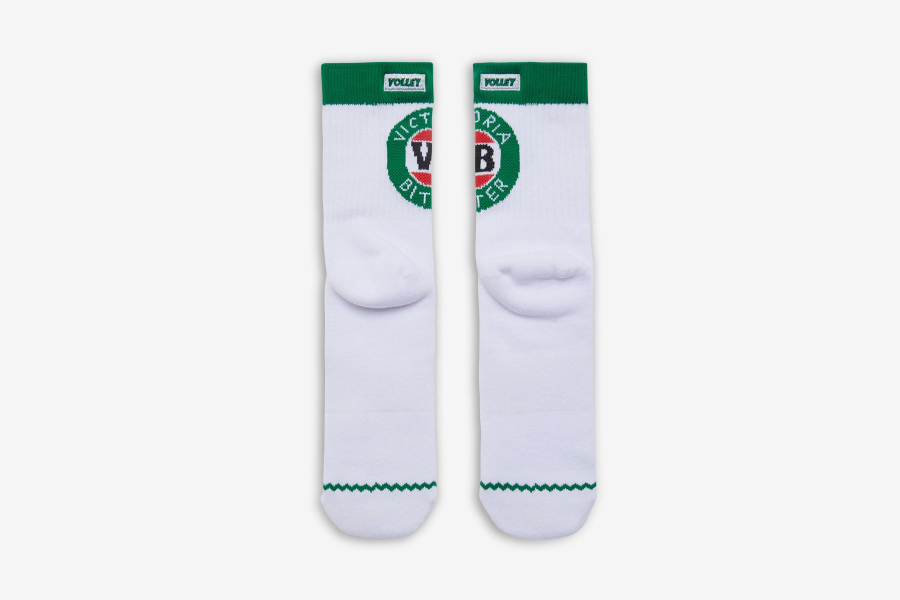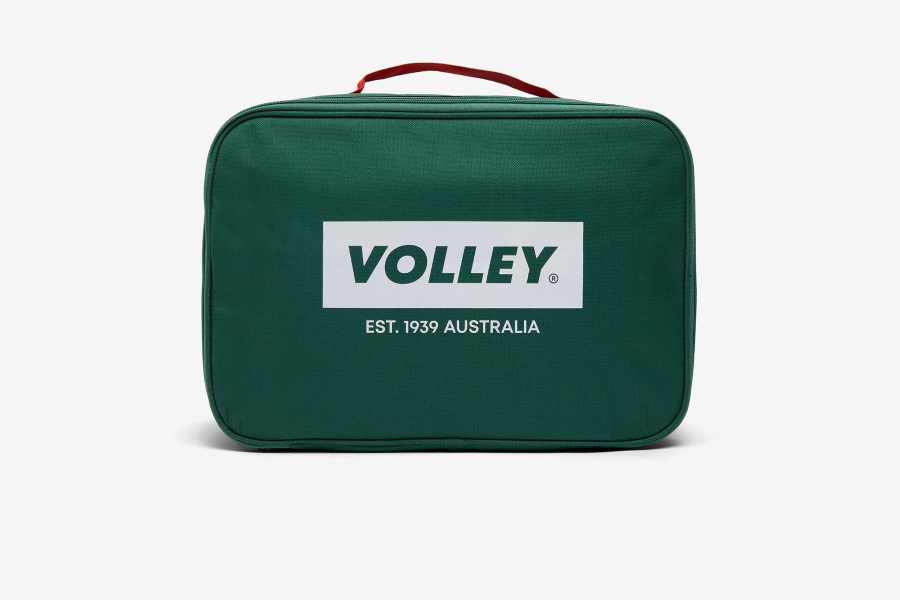 You'll Also Like:
Got a Hard Earned Christmas Thirst? There's a Victoria Bitter Advent Calendar For That
Victoria Bitter's New Fragrance & VB Cologne 'Thirst'
Mumm and Usain Bolt Make For a Winning Team