Where to Buy White Slip On 'Squid Game' Shoes in Australia
So you've fallen for the Squid Game Halloween outfit trap this year aye? Well, in doing our part to help the squiddy community, we've put together a list of all the spots you can purchase the famous white slip-on shoes before October 31st. While you'll have to get creative with the outfits as they've already sold out in most retailers, the sneakers are still widely available across the country.
You'll also like:
Where to Buy Pit Viper Sunglasses in Australia
Where to Buy a PS5 in Australia: 10 Restock Spots
Where to Buy Xbox Series X Stock in Australia
Looking like a Squid Game contestant is sure to be this year most popular Halloween trend, and you're going to want the white slip-on shoes to match the rest of the get-up. The costume itself simply isn't ready for a round of Red Light, Green Light without them.
Originally worn by skaters throughout the early 2000s, sales for the now infamous pair of sneakers increased by 7800 per cent at the start of the month, and they're not slowing down anytime soon. You'll want to get your hands on a pair as soon as possible.
"The shoe was normally worn by skaters, now everyone and their dog wants a pair in their collection. Not only do lovers of the show want to channel Sae-byeok vibes, they also want to make sure their Halloween fits are on points this year."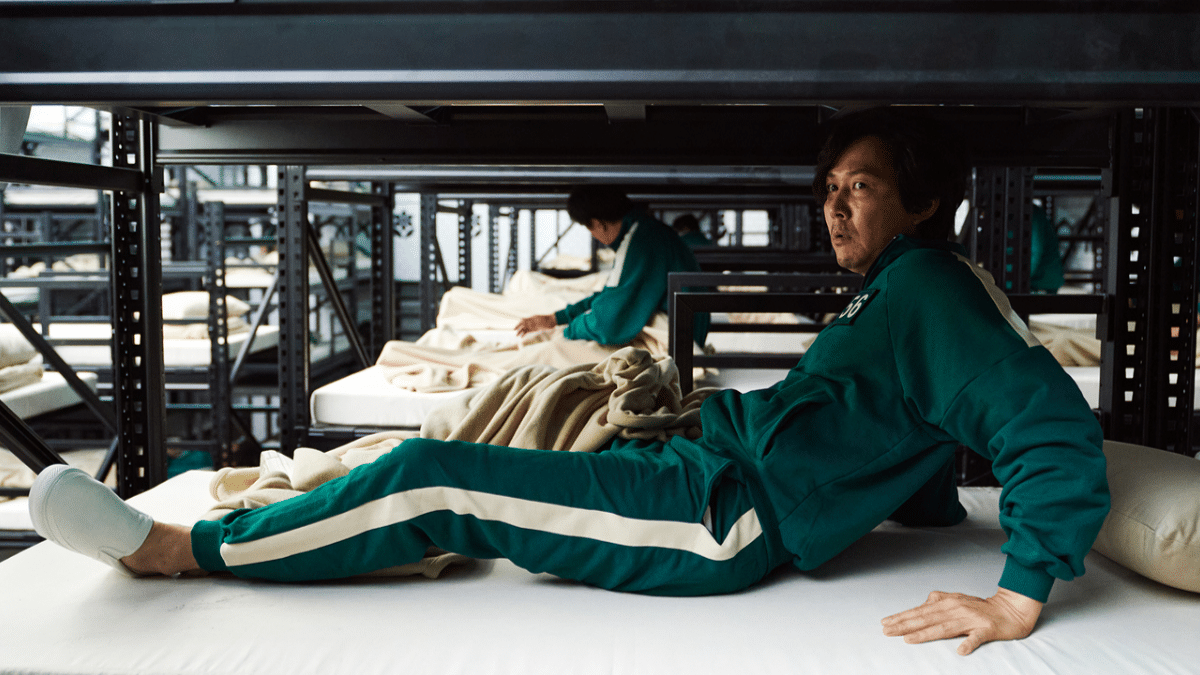 Where to Buy White Slip On Shoes in Australia
While the original white slip-on shoes from the famous Netflix series appear to be manufactured by Vans, the exact manufacturer is still yet to be confirmed. We've listed a number of white squid game shoes below, all available in Australia and at different price points. You're sure to find a pair to match your green tracksuit.
1. Cotton On
The Harper Slip-On from Cotton On is for the budget-friendly Squid Game costume wearer. We recommend pairing these with a fire green tracksuit with white stripes. Made from 100% polyester we can't recommend these for a round of trick or treating around your neighbourhood, however, they'll be more than enough for busting down a few moves on the dance floor come Halloween.
Upper: 100% polyester
Outsole: 100% PVC
2. Vans
The white Vans slip-on most closely resembles those worn in the Netflix series. They're not the cheapest option on this list and quite frankly we wouldn't recommend them for a game of simple dress ups. Materials are far more premium than the cheaper options here, featuring Vans famous canvas upper.
Upper: 100% canvas
The materials used in the manufacturing of these styles (including adhesives) are free of any animal by-products and therefore are 100% vegan.
3. Saint Laurent
For those looking to drop the proverbial 'bag' on a pair of Squid Game sneakers, Saint Laurent comes through with a clean pair of white slip-on ready for a spot of trick or treating on the streets of Paris, Milan or New York. If you're looking to hang on to your pair of white shoes for next year, maybe this is the option for you. These are the comfiest option on this list being made from 100% cotton and featuring a rubber outsole.
100% Cotton
Rubber Sole
Style ID: 585739GUZ209061
Made in Italy
You'll also like:
Where to Buy Pit Viper Sunglasses in Australia
Where to Buy a PS5 in Australia: 10 Restock Spots
Where to Buy Xbox Series X Stock in Australia