SWIMS Breeze Loafers – Yes, You Can Wear Them Without Socks
One of the most stylish and best ways to get out the door in a hurry is to throw on a pair of loafers. These are the perfect footwear for many occasions—sailing, a day at the pool, playing around at the beach or for a casual, summer day at work. In short, loafers are just about as versatile as it gets when it comes to shoewear.
The problem is that you can't wear your loafers with socks. Loafers with socks are not the best look. But, if you opt to go sockless, we can assure you that your feet will eventually stink. So, socks are pretty much out when it comes to loafers.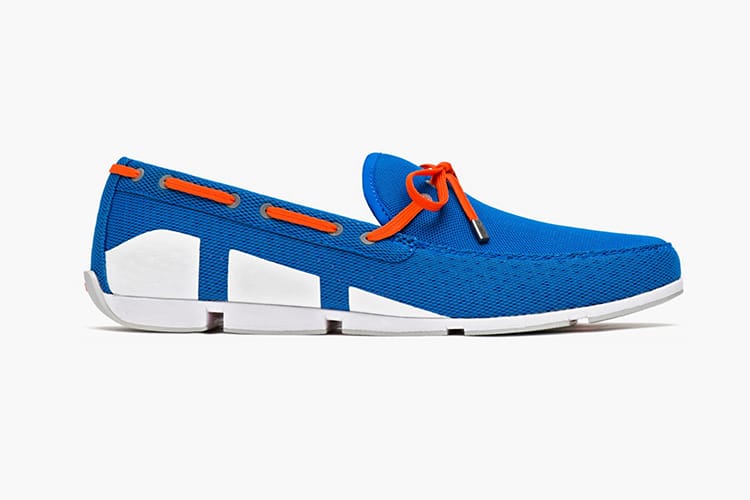 Well, now you can go sockless without worrying about your feet stinking to high heaven thanks to the ultra-breathable Breeze Loafers by SWIMS. These loafers are as breathable as any pair of high-tech running shoes that you will find.
SWIMS is a Norwegian clothing brand that is known for designing clothing, shoes and accessories that are stylish, functional and versatile. Breeze is billed as an ultra-light super flexible, moulded fabric. This seamless fabric helps keep your feet dry and comfortable. Thanks to 360-degree airflow system, your entire foot stays well-ventilated. They feature a laminated laser-cut mesh upper, a cushioned EVA outsole and a removable insole.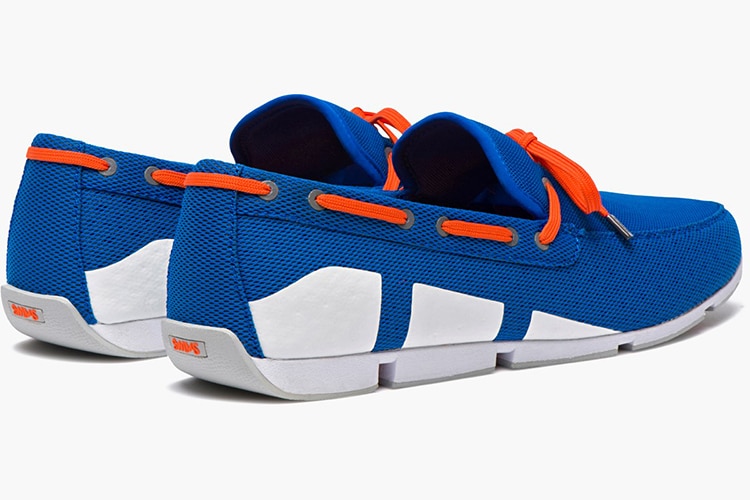 The SWIMS Breeze Loafers are available in white, orange and navy. They are sea-water resistant, so you won't have to worry about the salty sea water ruining them if you wear them to the beach.