The MONCLER GENIUS WORLD TOUR 19-20 uses fashion as a multifaceted tool, transcending mere aesthetics to comment on the future of fashion whilst retaining their unique heritage and traditions.
The brand has teamed up with Margaret Zhang, the talented director, photographer, consultant and writer to create a short film to showcase the signature MONCLER styles in an artistic way. (Video as featured above)
To create the 2 MONCLER 1952 collection, the Italian fashion house has joined forces with fellow Italian luxury leather goods house Valextra, appointing Moncler's head of menswear Sergio Zambon and Phoebe Philo-era Celine alumni Veronica Leoni as creative directors for the men's and women's collections respectively.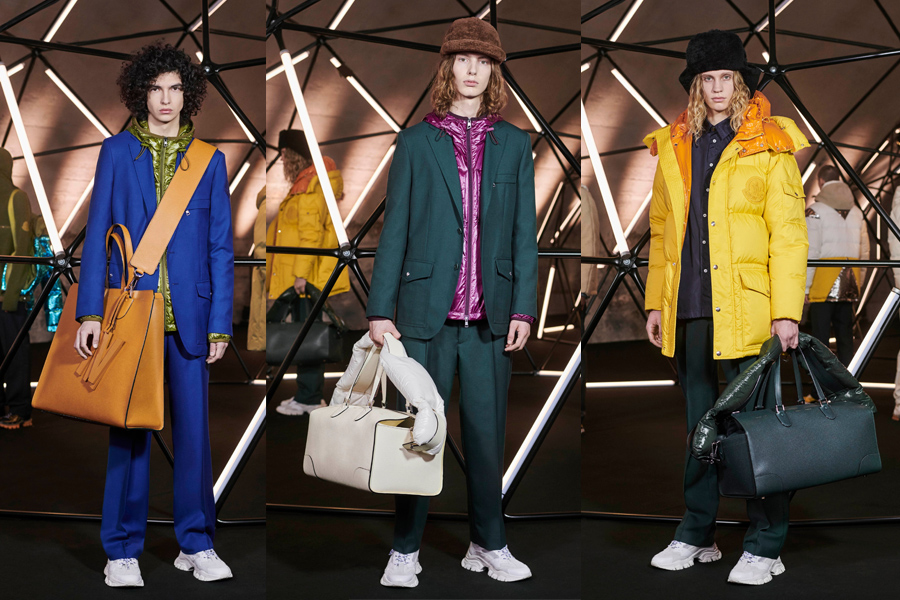 Named after the year Moncler was established in Haute Savoie mountains in eastern France, the 2 MONCLER 1952 collection launches on August 29th, 2019. Youth culture is at the forefront of Sergio Zambon's collection, with 2 MONCLER 1952 preserving Moncler's signature puffer jacket and technical features, while utilising muted colours, laminated accents, and monochromatic tonal gradient styling to suffuse the men's collection with a relaxed, 70s style feel.
There's some slight tongue in cheek commentary on logomania and Moncler as a trans-generational status symbol, with the Moncler logo being blown up to almost absurdly large proportions, whilst padded duvet trousers, hooded sweatshirts unapologetically spelling out the word 'FREAK', and two-way-zipper teddy fleece parkas cater to the streetwear culture which permeates many of Moncler's trademark looks and lend the collection an outdoorsy vibe.
Simultaneously, the line proposes a modern way to determine formality; windbreakers are worn under suits, a matching checked shirt and logo-laden tie sits under a monochrome cargo pants/puffer jacket combo, and suiting separates are teamed with puffer jackets and zippered blousons to create a new norm.
The technicality of Moncler's staple pieces is offset by the addition of fringing onto down jackets and tie-dye pattern experimentation, which give the collection a touch of Woodstock.
The 2 MONCLER 1952 collection saw Veronica Leoni reinterpret the Moncler code by playing with structural form and textures through a layering of materials and shapes, resulting in a surprising, yet very Moncler-esque collection. Sleek monochromatic ribbed knit twin sets in neutral shades of tan, black, and red form the backdrop for many of the looks which include macro ginkgo prints, caped puffer blousons, extended parkas, outsized puffer jackets, biker jackets, sleeves with fur accents, padded tailoring, bleached tartan, and bouclé wools, which imbue the women's collection with a chic, yet pragmatic and streamlined tone. Leoni's collection for 2 MONCLER 1952 is a masterclass in functional design, with pieces featuring double layers, detachable linings, and details which allow for interactive and malleable shapes.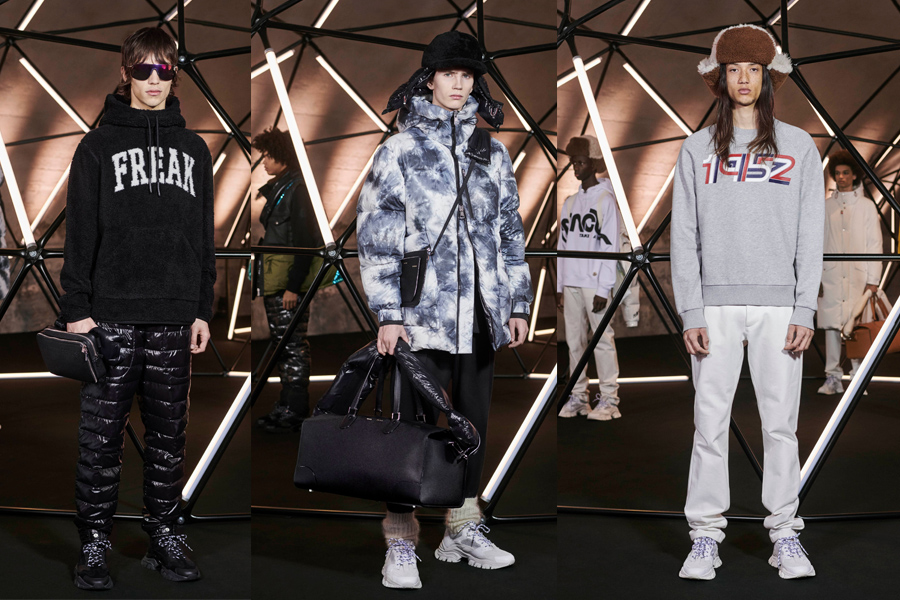 The bleached tartan and biker-inspired pieces add a hint of grunge to an otherwise elegant collection that could seemingly take the wearer from the boardroom to the ski chalet in one outfit (if ever there was a necessity). These pieces incorporate a series of patches created in collaboration with Itchy Scratchy Patchy which add a nonchalant feel to the bold looks.
The majority of the 2 MONCLER 1952 women's collection adheres to a muted colour palette and neutral tones, which when combined with the functional nature of the pieces evoke images of a Phoebe Philo-era Celine, however, the collection remains definitively Moncler, with the Italian label's signature puffer jacket at the forefront of the majority of the outfits.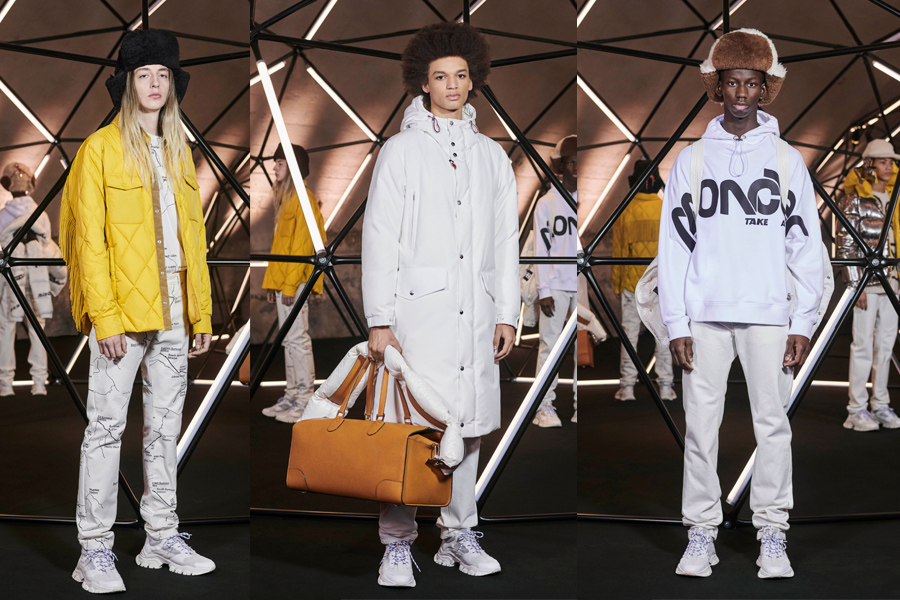 The 2 MONCLER 1952 men's and women's collections are accented by oversize, cross body, and carryall bags created in collaboration with Milanese luxury leather brand Valextra. The two stylistically juxtaposed brands are united in their high-quality European craftsmanship and dedication to a signature style, with the collaboration seeing Valextra's minimal rigour disrupted by Moncler's tone on tone signature down creations. The two Italian brands came together to create luxurious leather structured rectangular mini cross bodies, oversize totes with customisable letter identification, and carryall bags with piumino straps and detailing.
The 2 MONCLER 1952 collection forms part of the MONCLER GENIUS WORLD TOUR 19-20, which takes the Moncler Genius concept launched in 2018 to the next level. It presents each collection as part of a blockbuster world tour, teaming each collection with a unique activation designed to communicate its inimitable character.
Each collection has a dedicated launch date, with the tour jumping from country to country, featuring creatives from around the globe.