UNDONE x Batman Quantum Collection is Worthy of the Dark Knight's Arsenal
Since 2014, bespoke watch label UNDONE has delivered the utmost tier of absolute distinction. Individuality matters to the brand and that's why they tailor-make each model, curating the components and developing the designs in-house. Each watch is then brought to life by way of traditional techniques and high-quality mechanics, before landing on your wrist at an affordable price.
Being no stranger to the occasional motif, UNDONE knocked one out of the park with their recent Batman 80th Anniversary Collection. Incorporating customer feedback, the brand has returned with an even greater follow-up. Like something straight out of the Dark Knight's arsenal of gadgetry, the UNDONE x Batman Quantum Collection employs new "Quantum RADAR" technology, indestructible case material, and armour-themed colourways. Whether you're a franchise fan or watch lover or both, your personal collection is incomplete without one.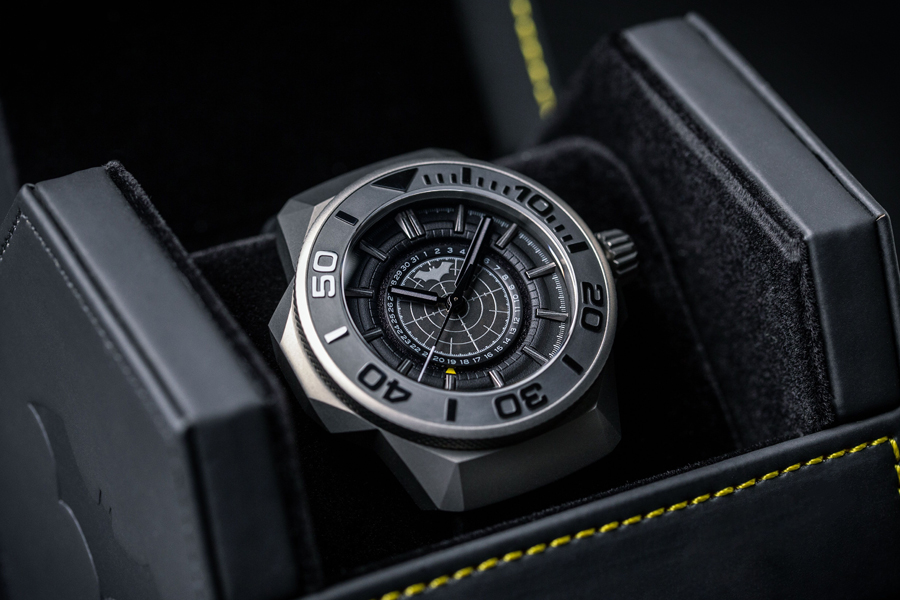 The new UNDONE x Batman Quantum Collection appears in two variants: a limited edition Batman Quantum Black and a standard edition Batman Quantum Silver. Picking up where their predecessor left off, each version features an indestructible case of Grade II Titanium alloy with sandblasted finishing. The Batmobile and Mech-Batsuit provide a clear and foundational theme for both models, hence their distinctive angles, muted colourways, and spread of bat-shaped emblems.
Taking that theme a step further, each Batman Quantum Watch hosts tactical straps and military-looking indices on the dial face. As savvy fans may discern, the indices bear striking resemblance to the Batmobile's jet-engine rear exhaust pipe. Each dial is also uniquely designed to be semi-transparent, subtly revealing the automatic movement beneath it. Peer closer and you may notice a choice touch of yellow on the date indicator wheel, paying sly tribute to the Tim Burton era. Batman's iconic emblem renders more of an immediate impression and it appears on the CNC machine-cut crown, medallion insert, and case back.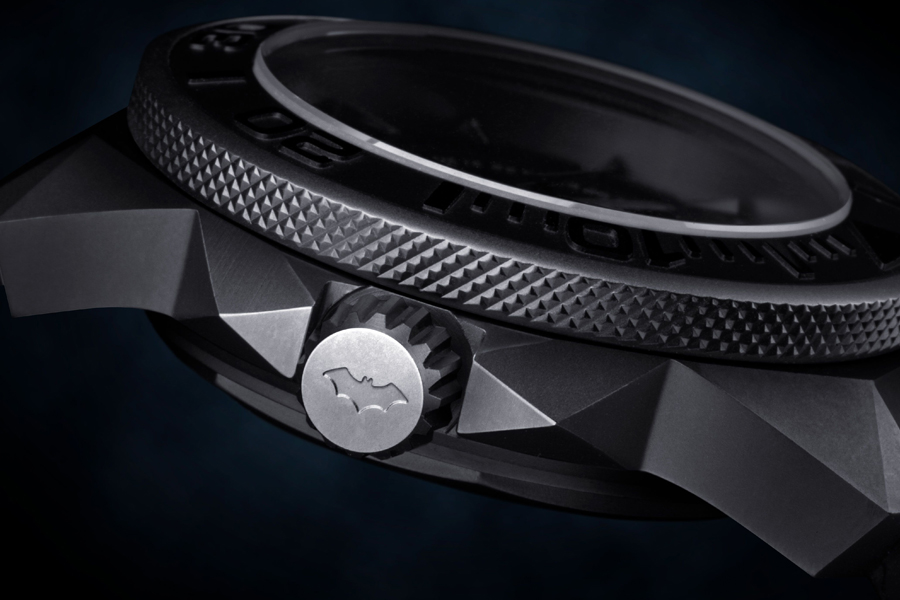 While the Quantum Silver model is a sight to behold, the Quantum Black delivers signature touch-ups. Individually numbered and limited to 500 units, the watch was finished with an additional DLC PVD coating to drive home the bat-black aesthetic. That's all joined by collection mainstays like the military-style indices, yellow accent, semi-transparent dial window, tactical strap, and Batman emblem. Again, this one's limited in supply so don't hesitate to scoop it up.
"Did you mention something about Quantum RADAR technology?" you ask. We sure did and we've been saving some of the best for last. Like Batman himself, the new watch truly comes out to play in the darkness. That's when the dial lume springs to life, thereby showcasing a luminous, icy blue detect-a-scope radar. It's a supercharged version of the SONAR concept used by Batman in Christopher Nolan's "The Dark Knight." While it won't convert every nearby cell phone into a high-frequency generator (as it did in the film), the feature certainly looks sleek in the darkness. It also emanates with plenty of symbolic value.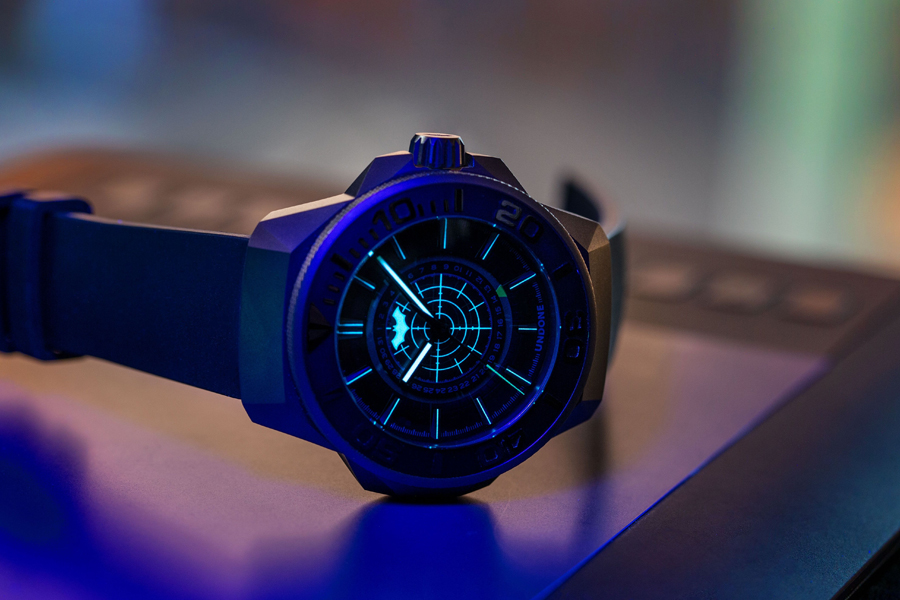 Each Batman Quantum Watch is powered by Japanese TMI NH35A automatic winding movement. The case measures in at 47mm in diameter with a thickness of 16.25mm. In addition to the Grade II titanium case with sandblasted finishing, the limited edition Batman Quantum Black comes with a DLC coating and looks that much fiercer as a result. Both versions exude the kind of gloomy aesthetic that modern fans have come to know and love. You won't find any residue from the campy 1960s TV series and thank heavens for that.
When conceiving each watch, UNDONE went to great lengths to honour Batman's modern design language, which runs through his suits, vehicles, and gadgets. Call it the perfect lead-in to the upcoming franchise reboot, also known as "The Batman." Directed by Matt Reeves, the film sees Robert Pattinson donning the Batsuit and squaring off against the deadly Riddler. As always, the fate of Gotham City lies in the balance.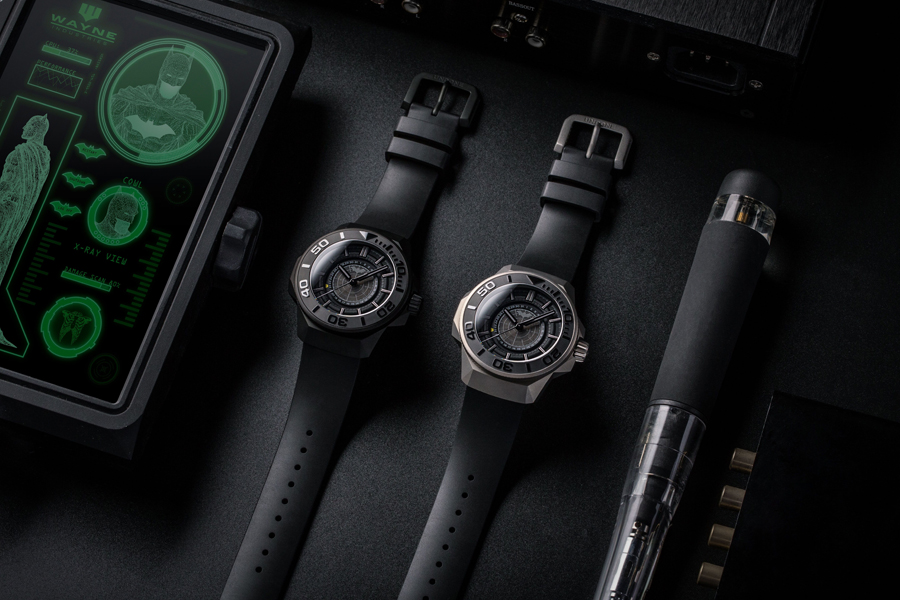 Just like the upcoming film, UNDONE's latest collection is a dark and sinister affair. The bespoke watch label excels in the design department and these timepieces are definitely no exception. From the indestructible case to the muted colourway to the luminous dial technology, the Batman Quantum Collection is truly worthy of its built-in heritage. Strap up, explore, and conquer, Dark Knight style.