This Auction Marketplace is Exclusively Vintage Watches
Like classic cars, vintage watches represent a highly nuanced world in which little differences can go a long way. Prices can swing wildly from one model to the next and even the slightest defect can have a drastic effect on value. Information remains key and not just because of potential fraudsters, but because true heritage timepieces have their own extraordinary histories. For these reasons and more, vintage watches have spawned an ever-growing community of passionate buyers and sellers, many of whom are wary of third-party platforms like Craig's List and eBay. This is exactly where Dial + Bezel comes in.
Representing a world first, Dial + Bezel is a peer-to-peer auction marketplace built solely around vintage watches. It's also just a great place to learn more about incredible timepieces. Whether you're a potential buyer, active seller, or curious browser, you'll discover a full suite of choice features. That includes editorialised product listings, hi-res lifestyle photos, and real-time commenting capabilities. Everything is designed to not just encourage transactions, but to engage with the watch community on a more intensive level.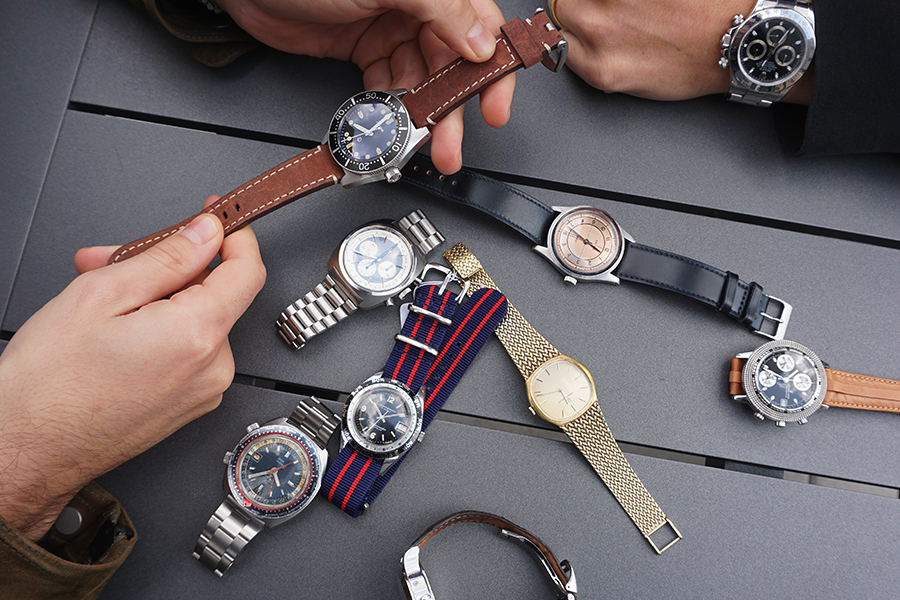 Like your standard online marketplace, Dial + Bezel is available on all devices and web browsers. New auctions go live on a daily basis and last anywhere from 7 to 10 days. Unlike the standard counterpart, however, this marketplace adopts a curatorial approach. Specifically, every watch that's available for auction has been curated by the Dial + Bezel team. Touching down on a full spectrum of models, eras, brands, and price points,  the team retains one baseline goal: to present watches that the community is most likely to engage with.
For vintage watch collectors, Dial + Bezel is pretty much a dream come true. New auctions are posted on a daily basis and you never know what historic model might pop up. There are no hidden reserves and that means every single bid is a potential winner. And because each listing goes through the site's own team of professionals (as opposed to independent sellers), every spare ding and detail is documented with impartial accuracy. The team also provides a full-fledged editorial about the watch, along with close-up photography. Every listing also features an active comments section, in which site members can talk candidly about the particular watch for sale and keep the community spirit alive.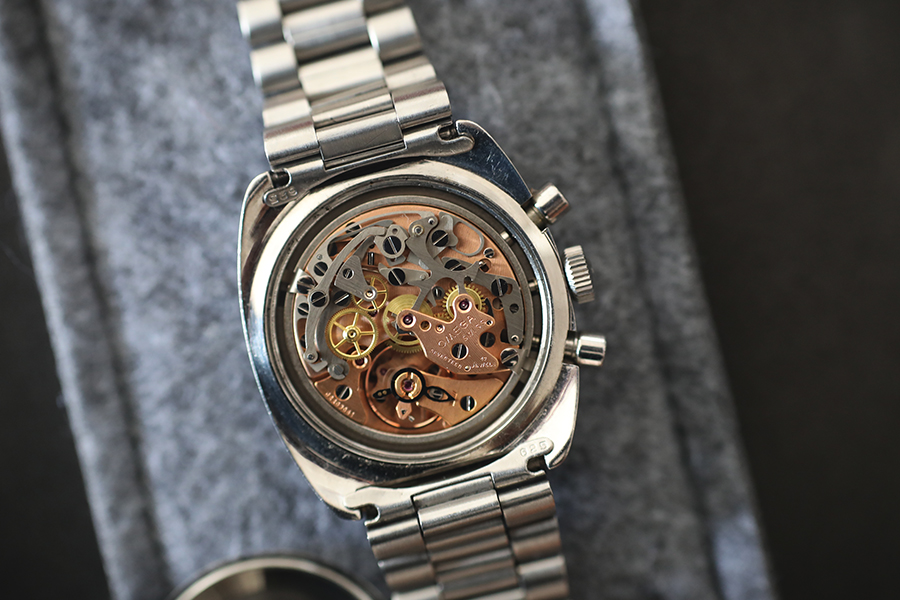 Man of Many recently partnered with Dial + Bezel to curate the first three watches for auction in their "Curated by" series. It was a true honour to join the program, which asks popular menswear brands, icons, influencers, and lifestyle sites to respectively guest curate a collection of available watches. We were spoiled for choice but still managed to come up with some personal favourites. They're as follows: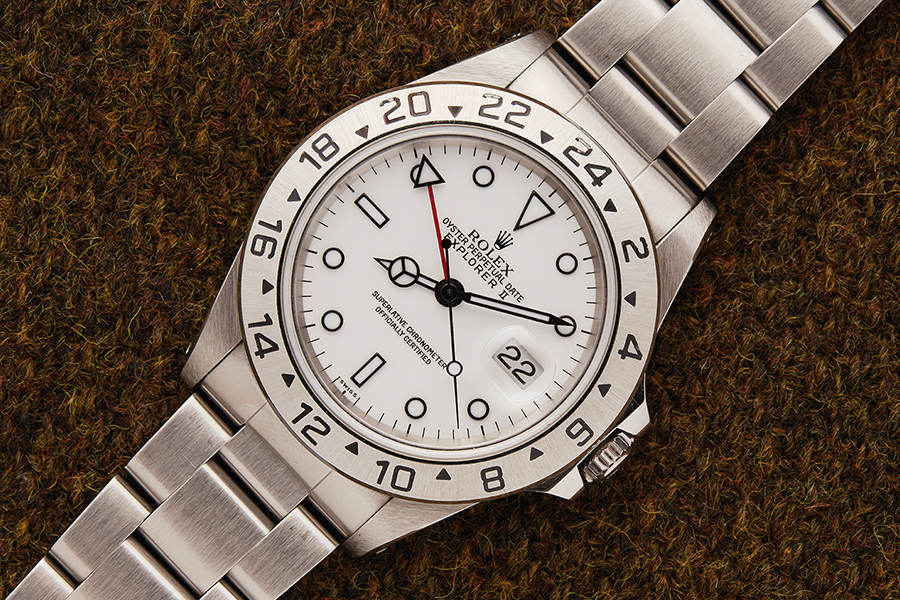 Rolex Explorer II
Dressed in patented Oystersteel, the Rolex Explorer II is as clean and quintessential as a dive watch can get. In addition to Chromalight markers and conventional hands, it incorporates an arrow-shaped 24-hour hand onto the pristine white dial face. Signature features aside, we were hooked as soon as we saw the word "Rolex."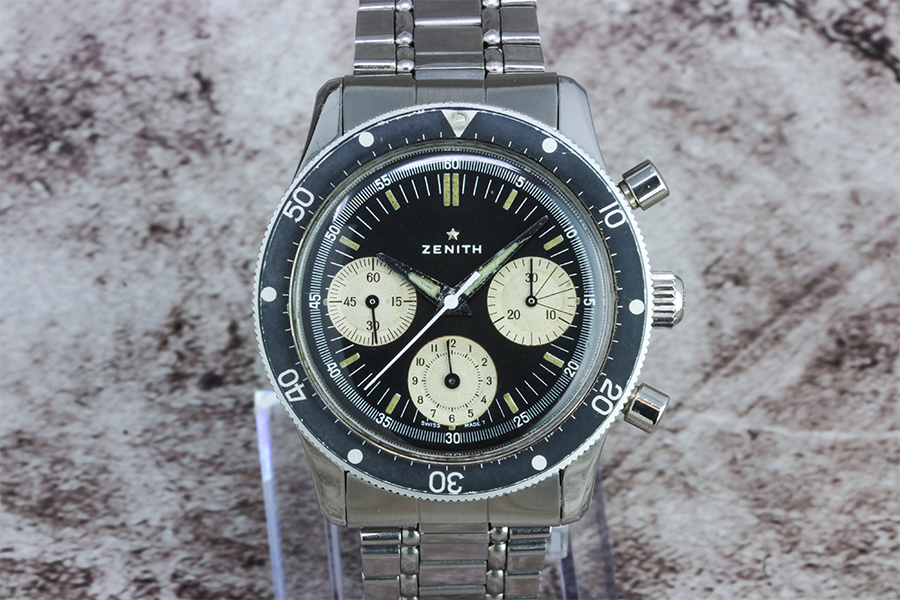 Zenith Chrono A277
With its inverse Panda dial and symmetrical layout, the Zenith A277 is everything a classic chronograph should be. The spare use of text infuses a minimalist vibe while the subdials retain a certain retro aesthetic.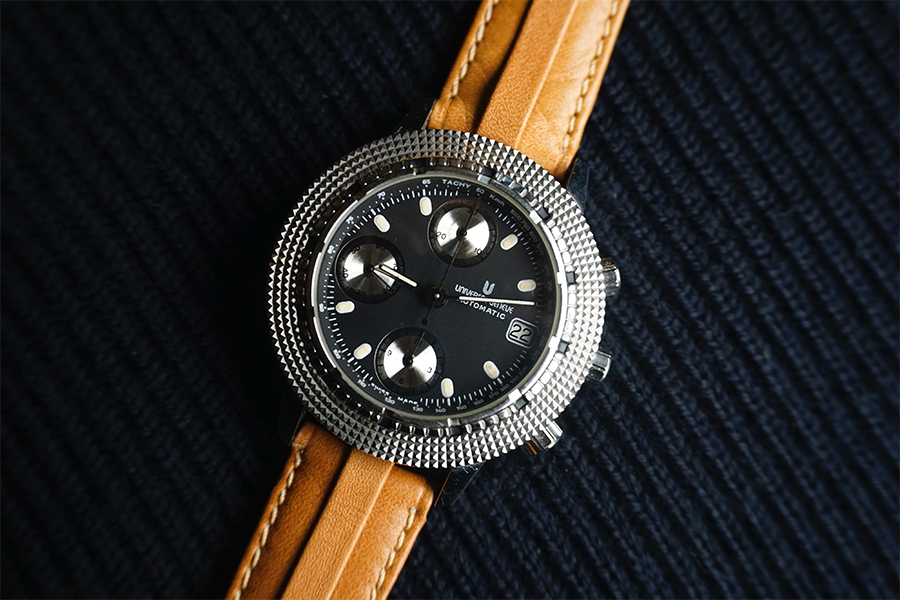 Universal Geneve Tri-Compax
Bursting with detail, the Tri-Compax is like a masterful symphony in watch form. Consisting of three unique complications—moon-phase, chronograph, and complete calendar—it performs a delirious balancing act between form and function. We should have kept this one off the list so we could bid on it ourselves!
Now in its inaugural stages, the "Curated by" series raises the bar on engagement, education, and selection alike. Even without it, the bar is already quite high. Should you hit up Dial + Bezel at any given moment, you'll find a bounty of choice watches from brands like IWC, Cartier, Breitling, Omega, and more. Come for the community, stay for the bidding. Today could be your lucky day.