Todd Snyder and Brooklyn Circus Hit the Ring with Retro-Inspired Collection
If you're looking for someplace to start a project, why not start with the greatest? "One of the starting points for the collection was a picture of Muhammad Ali from the seventies taken at 'fighter's heaven,' the boxer's training camp in Deer Lake, Pennsylvania," says Ouigi Theodore of the recent collaboration between Todd Snyder and Brooklyn Circus. "When I discovered this image of Ali wearing a sweatshirt, the collection fell into place."
You'll also like:
Todd Snyder's $180 Timex Q is an Affordable Classic
FJ Company and Todd Snyder Stylize a Land Cruiser
The Military Watch by Todd Snyder Is the Watch to Own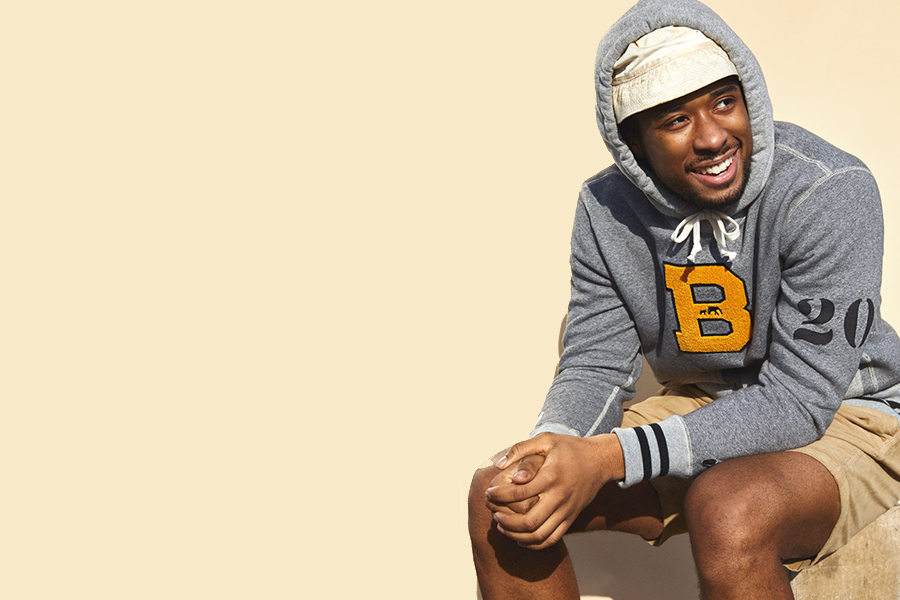 The Todd Snyder and Brooklyn Circus collaboration is a powerful one. Ouigi explains that "what gives this relationship its power is that it's not only a creative partnership, but it's a real business relationship." And relationships are at the centre of the collection for Snyder as well.
"Ouigi and I go way back in this industry and I'm excited to be partnering with him as a guest designer after so many years of friendship," says Snyder. "The last year really motivated me to think about concrete ways that I could bring visibility to Black creatives. Collaborating with the Brooklyn Circus and working closely with Ouigi is a natural first step."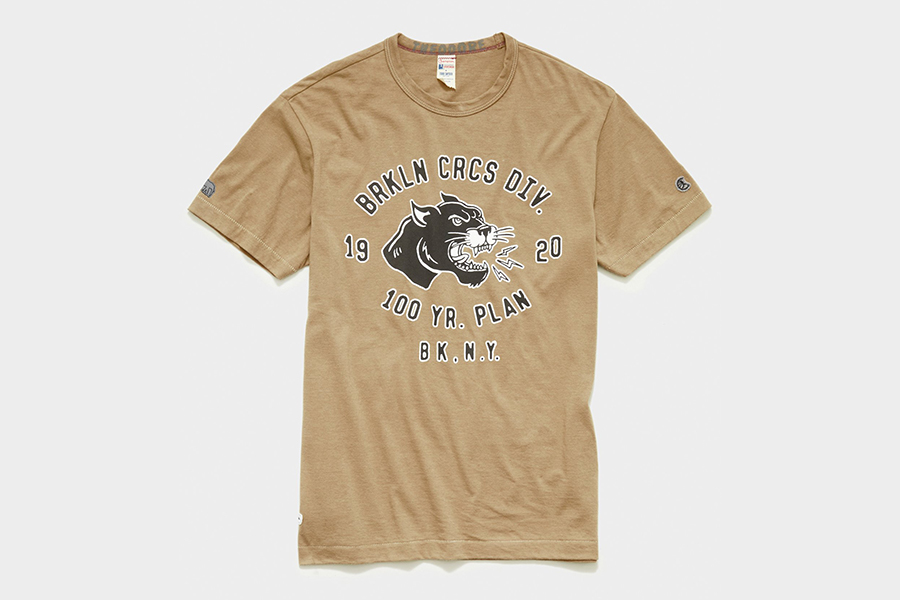 Much like the relationship that forms the basis of this collaboration, the collection is relaxed and comfortable, and it's inspired by boxing. Featuring varsity jackets, sweaters, hoodie sweatshirts and matching sweatpants, a crew neck, and T-shirts, the collection sports references to the boxing ring, such as the birth year of Ali's grandmother (1920).
You'll also see the Brooklyn Circus's elephant logo, which depicts an adult elephant leading a youngster, which for Ouigi is symbolic of mentorship. All told, there are more than a dozen item sin the limited edition collection. The collection is made in a family-owned factory in Canada. Pieces of the collection start at USD$98.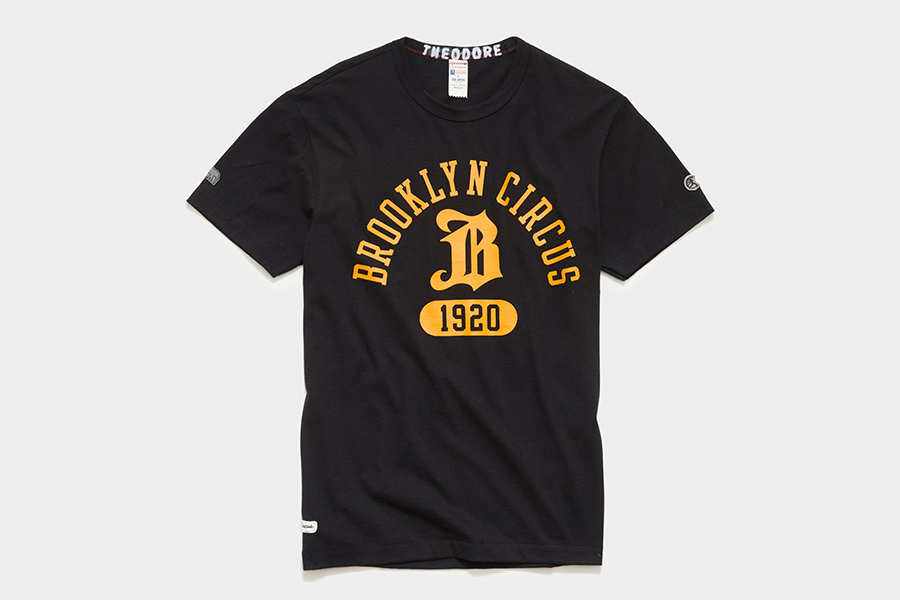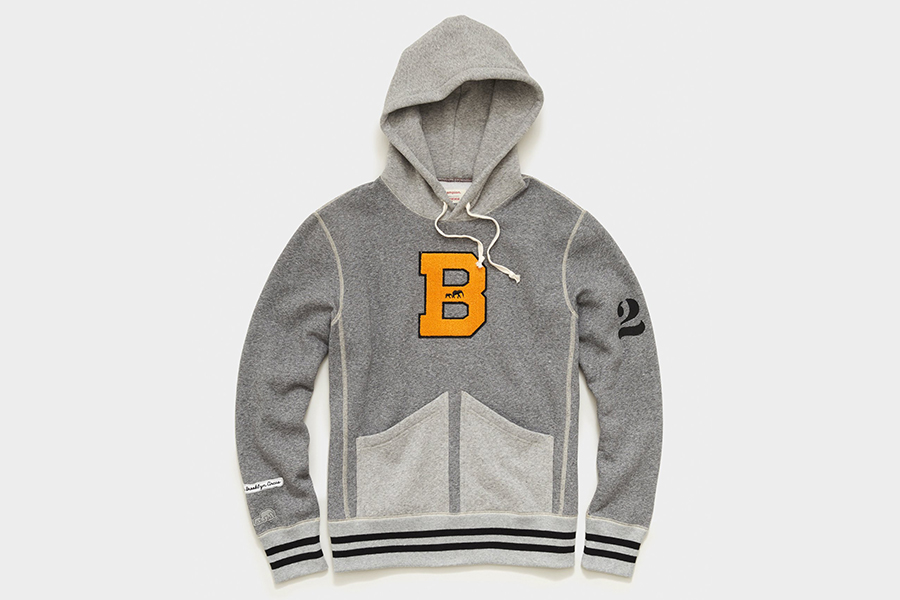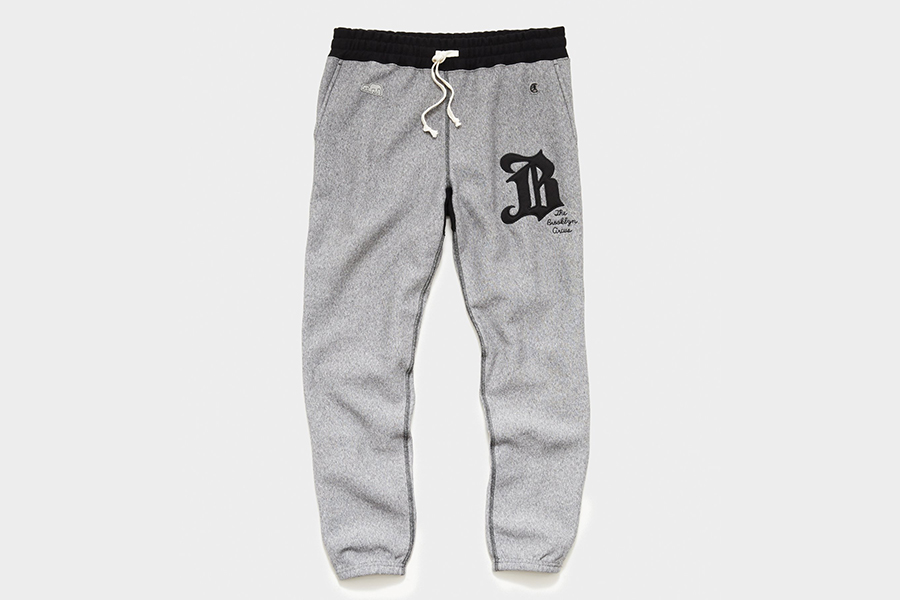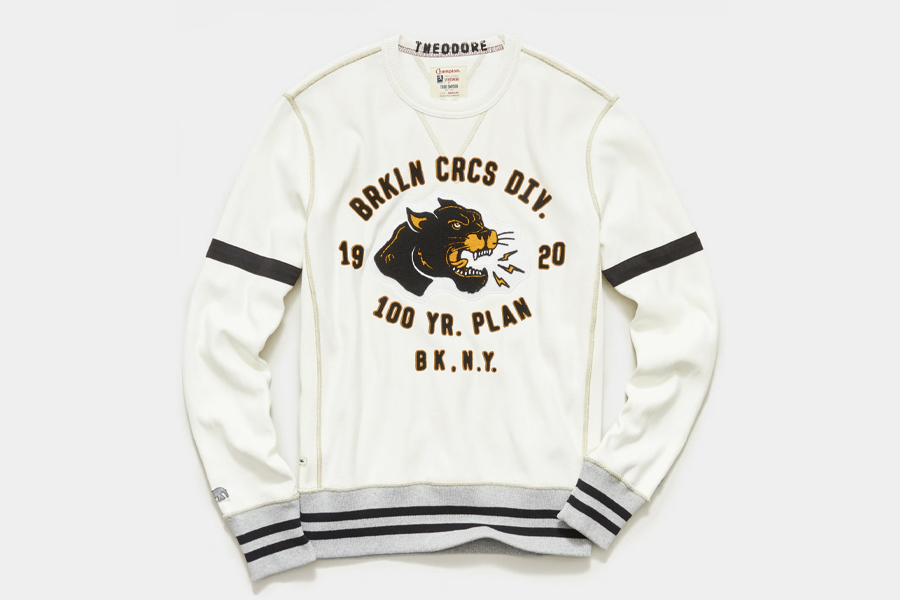 You'll also like:
Todd Snyder's $180 Timex Q is an Affordable Classic
FJ Company and Todd Snyder Stylize a Land Cruiser
The Military Watch by Todd Snyder Is the Watch to Own