Vario's Empire Automatic Watches are Selling Fast
Like a good watchmaker, Vario definitely takes its time. Based in Singapore, the nascent brand produces limited edition models in small batches and rolls out each collection one by one. Just as impressive is the company's extraordinary range of custom watch straps, bracelets, and accessories. The straps, in particular, have already become the stuff of legend. In fact, the brand was born out of a desire to inject more personality into the straps and accessories arena. Mission: accomplished.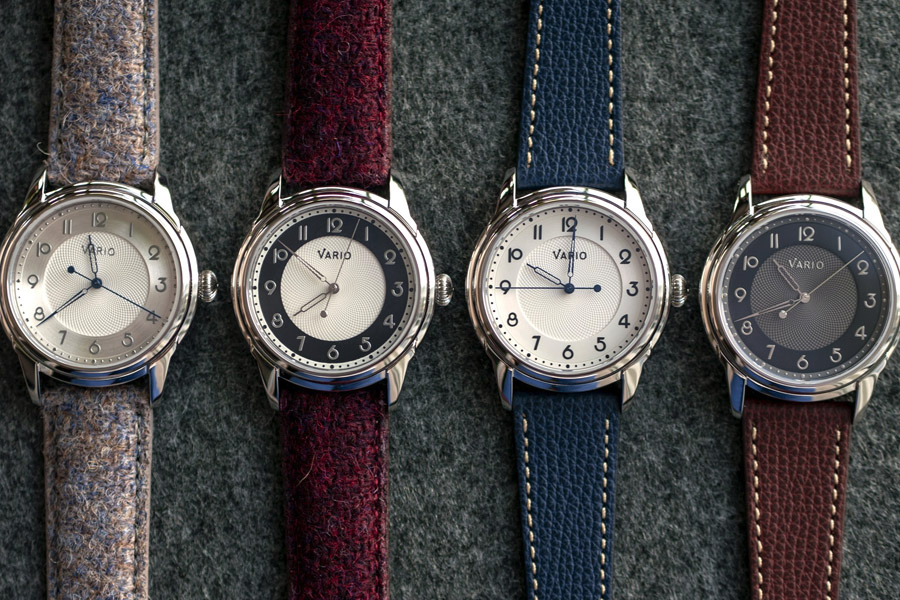 Previously, Vario introduced the Eclipse Collection, which delivered minimalist design and striking colour at an affordable price point. Now, the brand is back with its second model to date, better known as the Empire. Taking direct inspiration from the Art Deco period, the new collection first launched as a limited edition hand wound unit with Miyota 6T33 movement under the skin. Upon selling out the hand wound model and then soaring past its first stretch goal, Vario debuted an automatic variant, which comes powered by Seiko NH38A movement. Units are still available, but they're limited in supply and selling out fast. In other words, if you like the look of this watch, stop reading right now and head over to Kickstarter to make a pledge.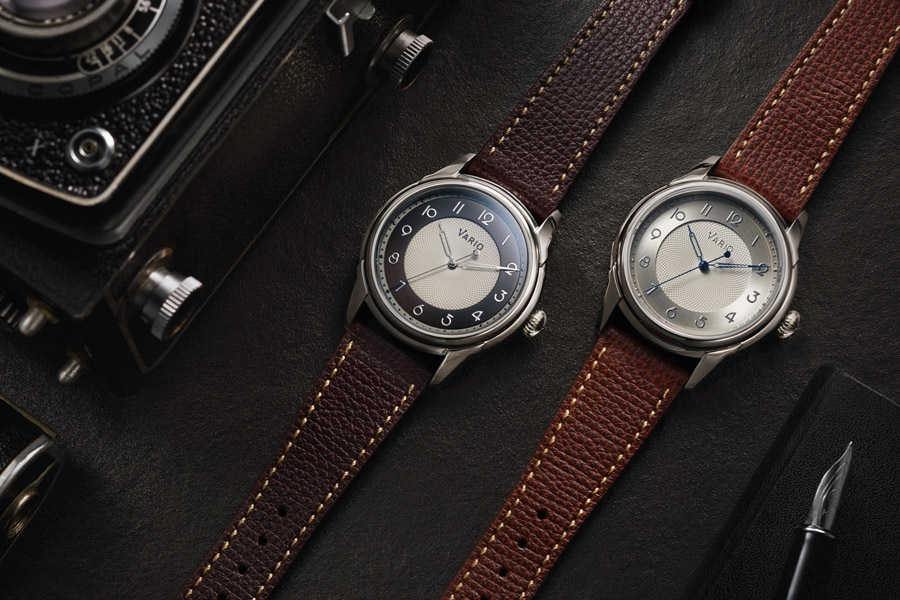 Distinguishing Vario's watches from the competition is not just a commitment to quality and affordability, but to wearability as well. It's then no surprise that each Empire model features a diameter of 38mm. As such, it makes for the ideal modern dress watch, eschewing oversized gestures in favour of subtlety and refinement. On the purely visual front, the Empire duly captures the Art Deco vibe, combining two layers on the dial face to brilliant effect. The word "Empire" itself consciously makes reference to New York's Empire State Building and the watch design follows suit, drawing upon a retro urban aesthetic.
Meanwhile, every single component (except the movement) is custom-made, ensuring the utmost tier of quality control. What's more, Vario offers a slew of colourways and combinations. That extends to dial details and straps alike, giving you plenty of room to find the iteration that speaks to you on a personal level. Choose between combinations like a white dial with heated blue hands and black Italian leather strap, or a gunmetal tuxedo dial with silver hands and a maroon Italian leather strap, and so on. Of course, if you want to swap out the strap, Vario is happy to abide. Offering a variety of premium straps is, after all, the very principle that this company was founded on.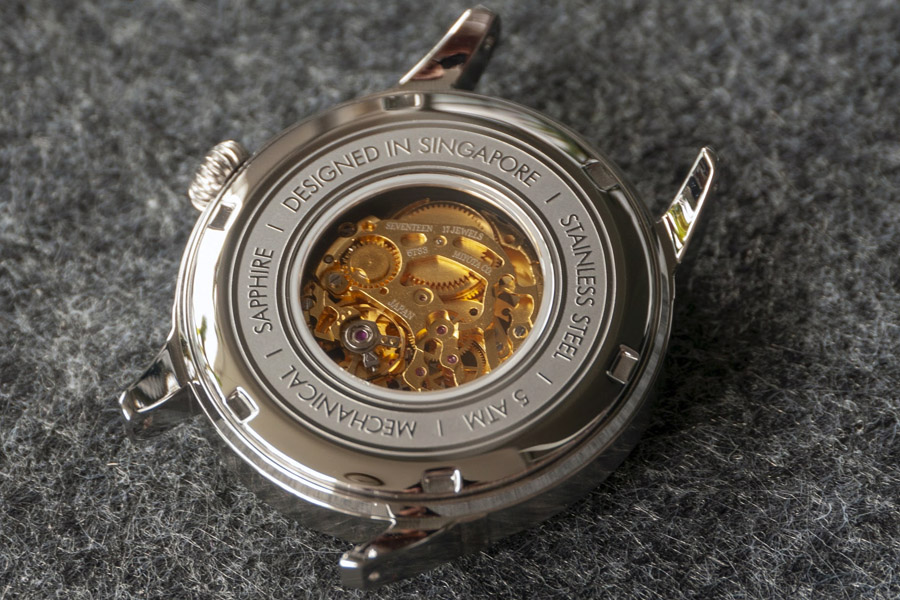 Should Vario soar past its second stretch goal, it will produce yet another automatic variant, this one hosting a cream dial with rose gold hands and numerals. If the third stretch goal is reached, the brand will introduce a sapphire exhibition caseback on the automatic model. Like the existing Empires, these new variants will run on Seiko NH38A movement, feature water resistance to 5 ATM, and come backed by a one-year global warranty.
Breathing new life into Art Deco design, Vario's Empire Automatic is already a huge hit. If you like the sound of an elegant dress watch with a slim body and vintage aesthetic, then don't hesitate to back this remarkable project. Oh, and even if you don't like the watch, you can still pledge US$24 for an Italian leather strap. Available in a variety of sizes and colours, each strap is thick but pliable, and all around excellent. It's yet one more reason to head over to Kickstarter to back this incredible campaign.