Virgil's Vision Revealed with Louis Vuitton Keepall Bandouliere
Virgil Abloh joined Louis Vuitton in March of 2018. A fashion designer, DJ, and music producer, Abloh's first show with the brand was held at the Men's Fashion Week in Paris. At the time, Abloh said, "It is an honour for me to accept the position of Men's Artistic Director for Louis Vuitton. I find the heritage and creative integrity of the House are key inspirations and will look to reference them both while drawing parallels to modern times."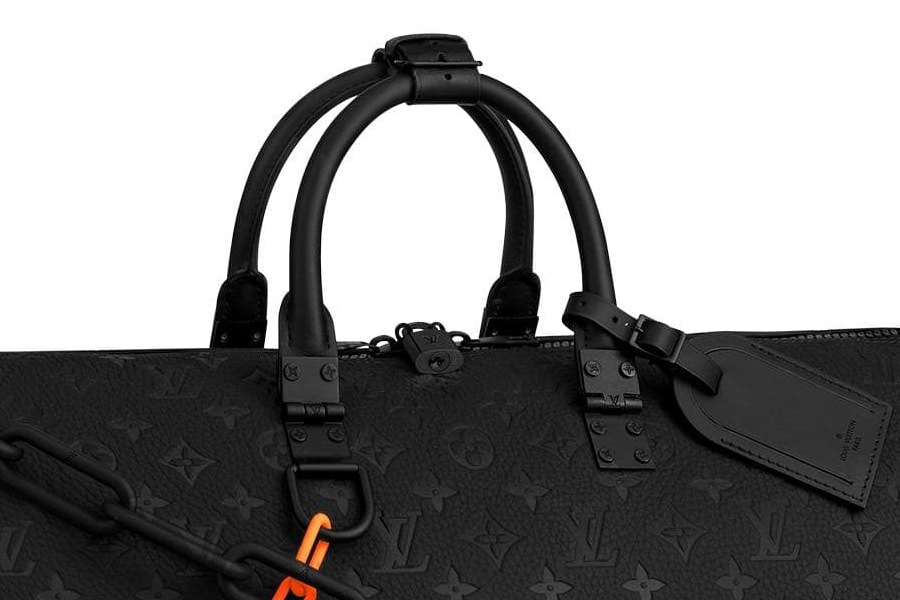 Abloh earned a Civil Engineering degree from the University of Wisconsin, Madison, and Master's Degree in Architecture from the Illinois Institute of Technology. These may seem like a far leap from fashion, but it was during his studies that Abloh learned about modernist design and multi-disciplinary working.
The LV Keepall Bandouliere 50 SS19 is a part of Abloh's vision of what Louis Vuitton brings to market. The bag takes the traditional iconic design of Louis Vuitton with its flower symbols and LV logo and adds in a few tweaks.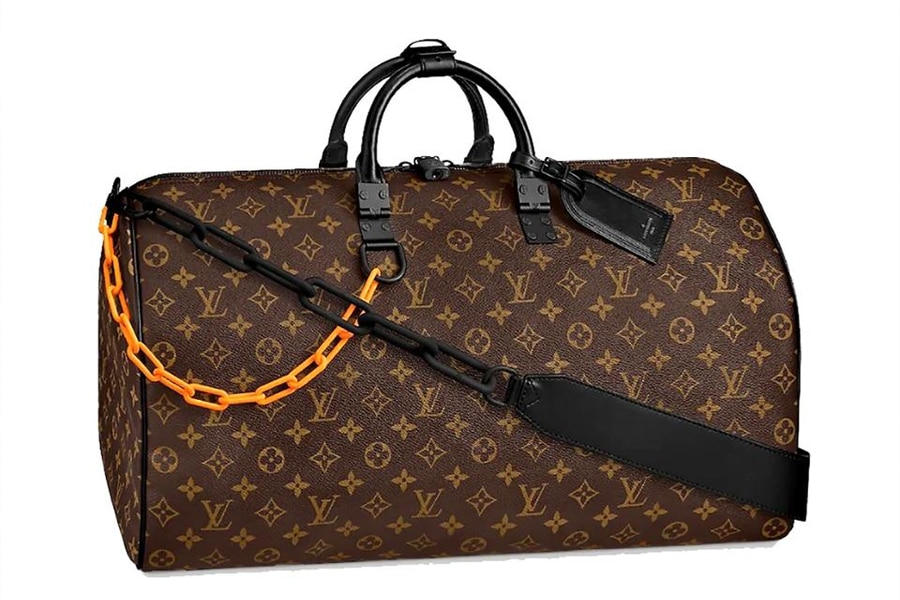 The monogram motifs remain in the matte black bag. A matt orange chain adds a pop of colour for an urban feel. A removable leather shoulder strap contrasts that chain with its own black chain. The bag has a contemporary feel to it—a reflection of Abloh's influence and the Louis Vuitton style.