Watches & Wonders Goes Digital in 2020
Watches & Wonders (formerly Salon International de la Haute Horlogerie) sits next to Baselworld as one of the industry's most important trade shows for luxury watches and brands. Organised by the Fondation de la Haute Horlogerie (FHH), it was established in 1991 as an exclusive celebration of watchmaking excellence. Just last year, the event drew over 23,000 experts, enthusiasts, and journalists from around the world. Every guest in attendance was there for one reason and one reason alone: to witness the latest and greatest from luxury brands like Cartier, Baume & Mercier, Piaget, and others.
This year's show was scheduled for late April and poised to be another grand slam…until COVID-19 reared its ugly head and forced a cancellation. But the show must go on and go on it will. Capitalising on the powers of modern technology, Watches & Wonders 2020 will come to life digitally through world-class retail hubs NET-A-PORTER and MR PORTER. As a direct result, the prestigious event will achieve new levels of breadth and accessibility. Not only will it bring 14 watchmaking maisons together for the first time, but it will also mark the first time that a number of the watches on display are actually buyable.
True to its initial concept, Watches & Wonders 2020 will deliver a full calendar of activity. That includes exclusive EIP (Extremely Important Person) virtual events, one-on-one appointments, and interactive Instagram Live conversations with NET-A-PORTER's Editor in Chief, Sarah Bailey, and MR PORTER's Senior Watch Editor, Chris Hall. To improve upon the customer experience, both hubs will also introduce modifications such as an enhanced size guide along with new search filters. Cumulatively, this represents an exciting tri-fold approach for the luxury watch industry, which continues to evolve. Some might even call it a bold leap forward and one that will influence many shows to come.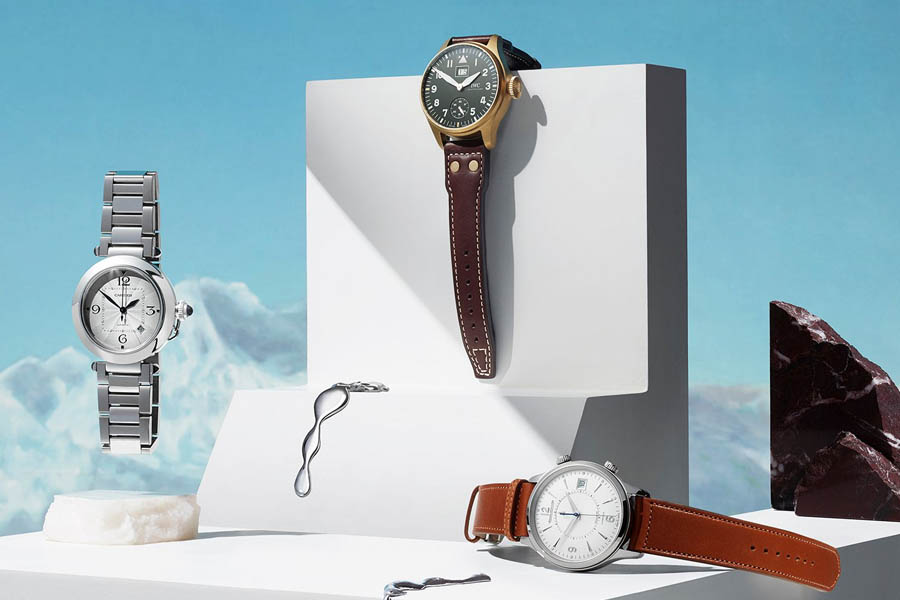 This year's event also reaffirms MR PORTER's status as the ultimate retail hub for the finer things in life. Since launching in 2011, the award-winning site has quickly become the leading online destination for all things men's style. Between their in-house labels (Mr. P and Kingsman), educational resources, impeccable customer service, and unrivalled inventory, they've become the partner of choice for some of the world's foremost luxury groups and brands. Indeed, the Richemont group didn't pick them by chance.
Already home to a number of exquisite models and brands, MR PORTER will take on even more breadth for this year's Watches & Wonders. Specifically, the site will host a curated offering of the most recent creations from across 13 luxury watch maisons. In the process, they'll introduce two new brands: Ulysse Nardin and Bovet. Ulysse Nardin will kick things off with eight watches (including the Blast Rose Gold) and Bovet will launch with four (including the limited-edition Dimier Recital 27 Green).
Here's a complete list of the luxury brands that MR PORTER will feature for this year's Watches & Wonders: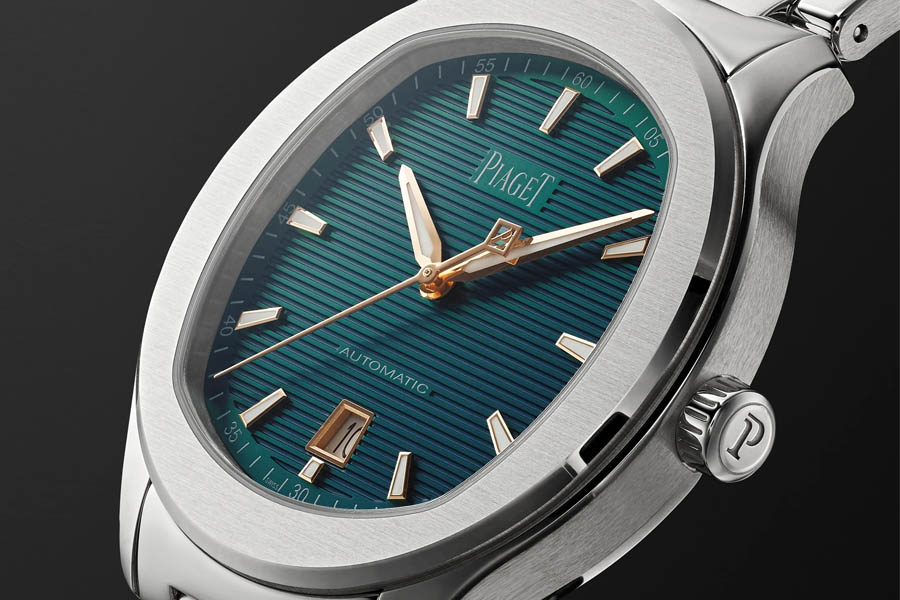 1. Piaget
Synonymous with ultra-thin timepieces and fine jewellery, Piaget comes backed by over 14 decades of experience. An ideal accessory, these famously slim watches employ high-end materials, premium finishes, and clean dial faces. This year's Watches & Wonders will feature a Polo Automatic 42mm in stainless steel and an Altiplano Hand-Wound 38mm in 18kt rose gold, amongst other models.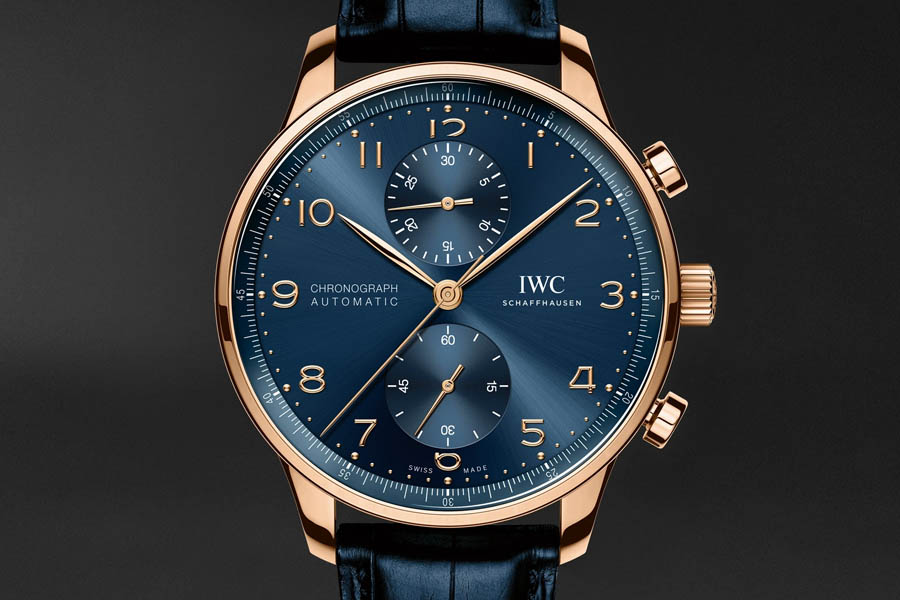 2. IWC Schaffhausen
Since 1868, IWC Schaffhausen has come to represent the apex of Swiss craftsmanship and design. Powered by in-house movements, the brand's iconic pilot's watches and coveted 'Portugieser' range are quintessential on the inside and out. At this year's event, they'll bring some stunning new models into the family. That includes a Big Pilot's Big Date Spitfire Limited Edition Hand-Wound 46.2mm in bronze, and no less than three new Portugieser watches.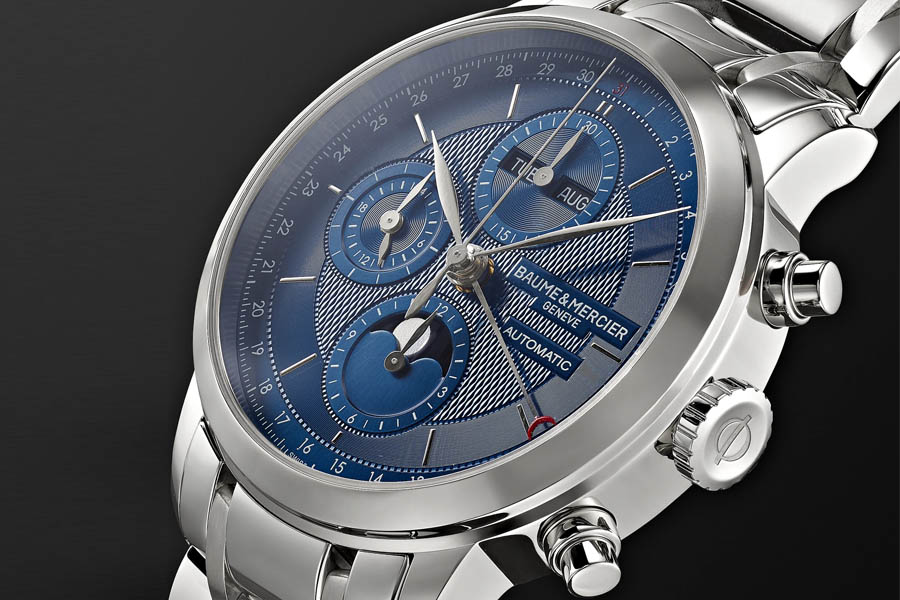 3. Baume & Mercier
Founded in the Swiss Jura—aka 'Watch Valley'—Baume & Mercier is one of the Richemont group's shining stars. To ensure the utmost tier of quality control, this brand keeps everything in-house and we mean everything. Expect the kind of engineering, technology, and design that has kept Switzerland at the forefront of watchmaking for centuries. The brand will present a number of choice models at this year's Watches & Wonders, including a Hampton Automatic Moon-Phase 31mm and a Clifton Baumatic 10551 Automatic Chronometer 40mm.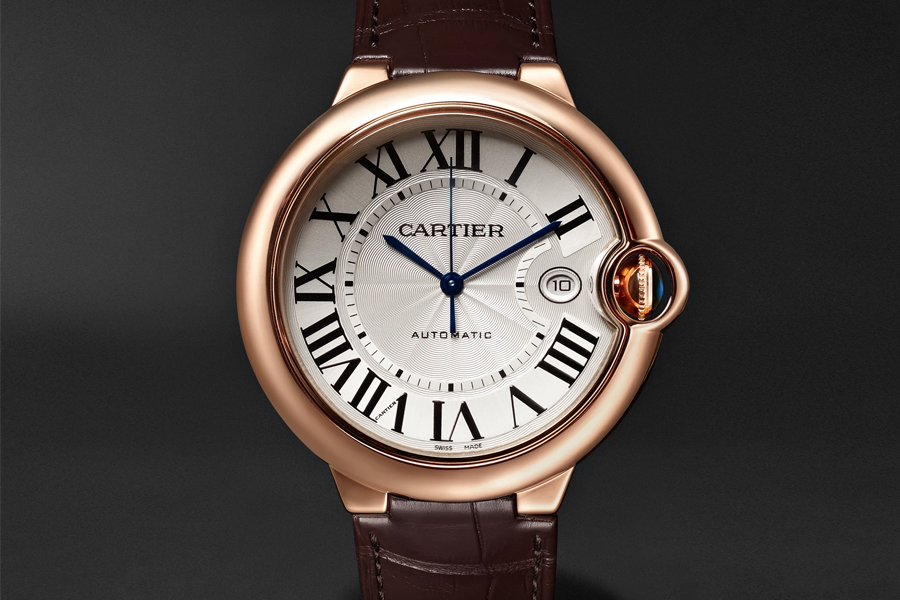 4. Cartier
You don't have to be a lover of haute horlogerie to recognise the name Cartier, as the Parisian brand is just as well-known for their fine jewellery. However, don't take that to mean their timepieces are anything less than extraordinary. Lines like the 'Tank' or the recent 'Pasha de Cartier' are some of the best in history, to name just a few. Both those iconic families will welcome new members at this year's event.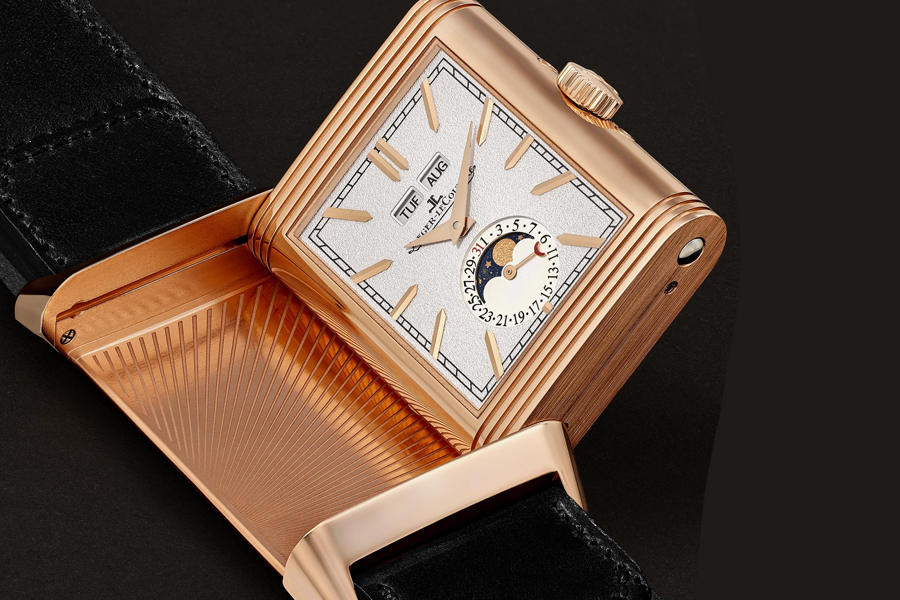 5. Jaeger-LeCoultre
Some luxury brands are truly timeless and Jaeger-LeCoultre is one of them. Since 1833, they've been engineering watches in Le Sentier, a village in the Vallée de Joux. Pairing brilliant design with pure technical prowess, the brand has created some of the world's most complex watches and mechanisms. Models such as the 'Reverso' and 'Master Ultra Thin' are truly the stuff of legend.
Jaeger-LeCoultre collaborated with Casa Fagliano to create the Reverso Tribute Calendar Limited Edition Hand-Wound 29.9mm for this year's Watches & Wonders. With its tonneau-shaped case of 18kt rose gold, illustrative dial aperture, and premium leather strap, the watch practically leaps through the screen. It's but one amongst a number of new head-turners lying in wait.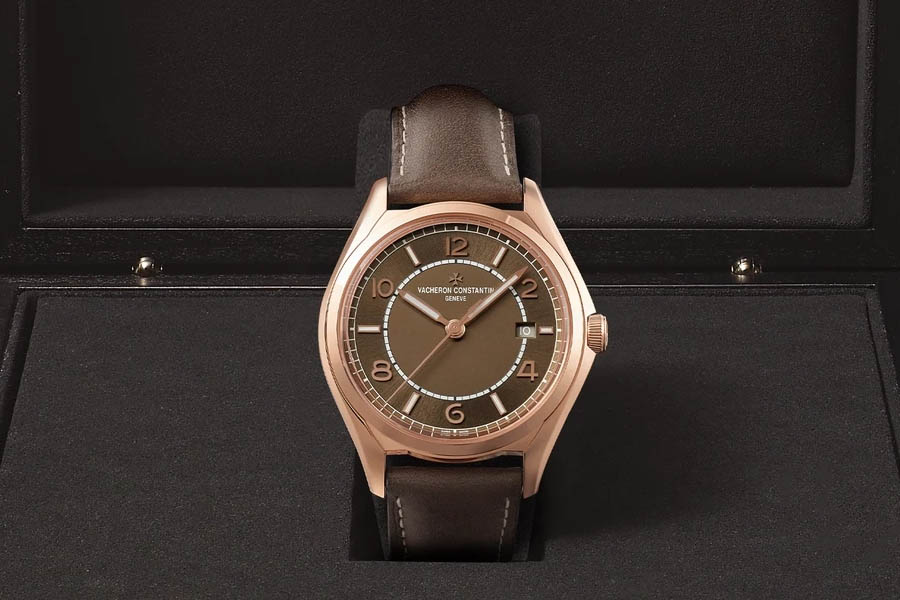 6. Vacheron Constantin
Vacheron Constantin is the world's oldest continuously operating Swiss watch brands and also one of the best. In business since 1755, the company often draws upon their rich heritage even as they conquer new terrain. On their most seminal models, precise in-house movements boast legendary complications like dual time, complete calendars, or moon-phase indicators.
At this year's event, the brand will introduce at least two new Fiftysix Automatic watches, an Overseas Dual Time Automatic 41mm in stainless steel, and a Traditionnelle Perpetual Calendar Automatic 41mm in 18kt pink gold.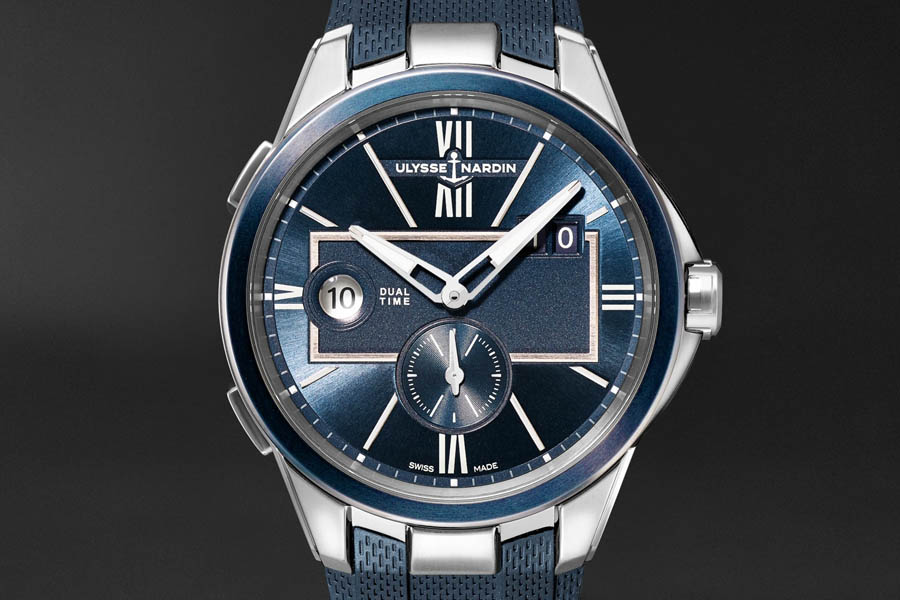 7. Ulysse Nardin
MR PORTER brings Ulysse Nardin into the fold and with good reason. Boasting a rich nautical heritage, the Swiss watchmaker has created some of the world's most sophisticated marine chronometers and timepieces. That's earned them numerous awards and a devout following amongst collectors and navy officers alike. This year's event will see the debut of a Blast Automatic 45mm in 18kt rose gold and a Dual Time Automatic 42mm in stainless steel, in addition to other new models. Both must be seen to be believed.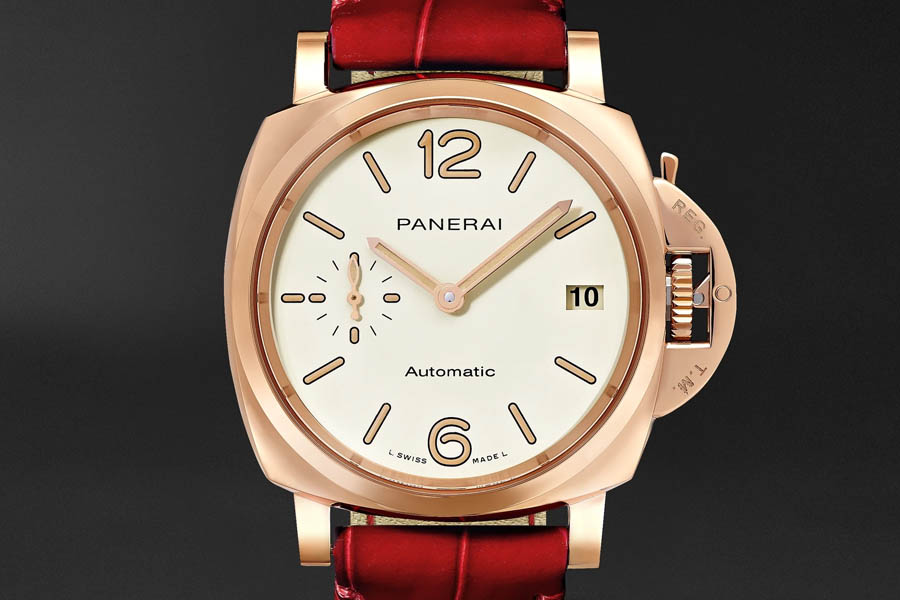 8. Panerai
Every time your watch lights up in the dark, you have Panerai to thank. Founded in 1860, they later created a substance called Radiomir, which glowed underwater and set an early benchmark for luminous dial faces. That's just one of the brand's numerous achievements, hence their reputation for steadfast accuracy and signature designs. Behold the new Submersible Automatic 47mm in BMG-TECH, Luminor Marina Automatic 44mm in carbotech and sportech, and other triumphs at this year's Watches & Wonders.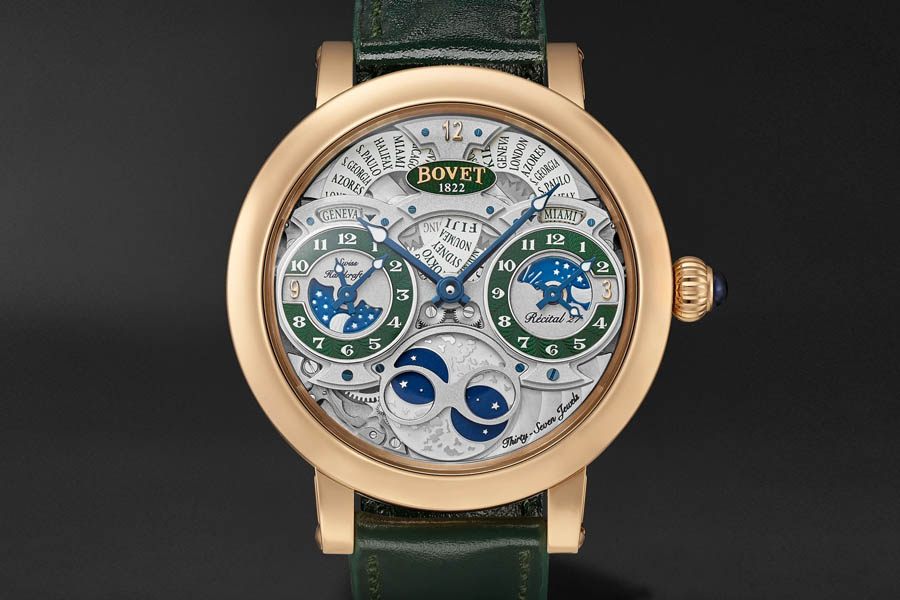 9. Bovet
Along with Ulysse Nardin, Bovet represents a recent addition to the MR PORTER family. Established in 1822, the brand rose to fame on the back of utterly unique pocket-watches before strapping up. The legend continues by way of sophisticated tourbillons, unmistakable engravings, and elegant miniature paintings on the dial faces. Keep your eyes peeled for two new Récitals at this year's event. Actually, don't worry about keeping your eyes peeled because these brilliant models are impossible to miss!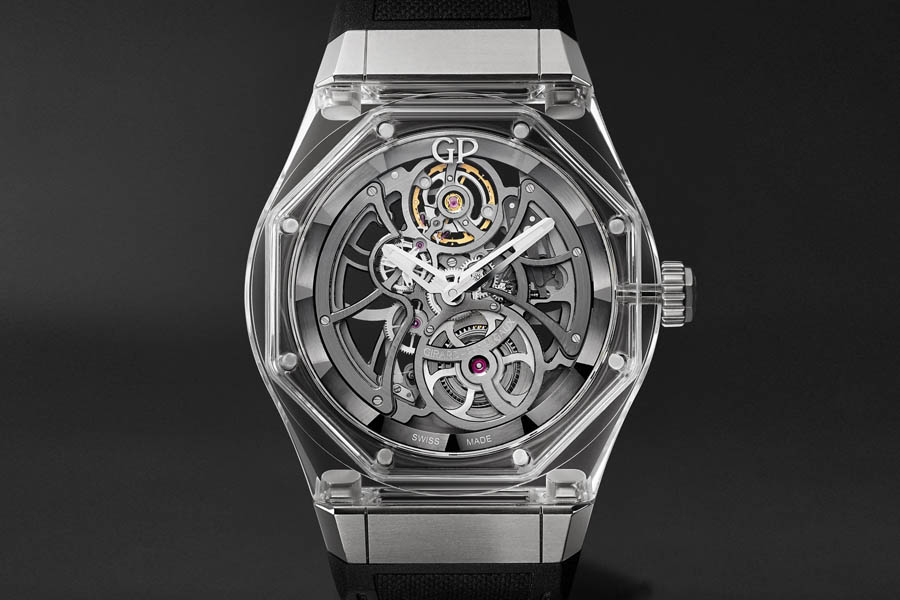 10. Girard-Perregaux
Despite two-plus centuries of venerable history, Girard-Perregaux refuses to rest on their heritage laurels. In the 1960s, the Swisss maison unleashed high-frequency chronometers to awards and acclaim. Recently, they created 'Constant Escapement,' which retains amplitude over time and is unlike anything else of its kind. At this year's Watches & Wonders, the brand will present a spellbinding Laureato Absolute Light Automatic Skeleton 44mm in titanium, amongst other models.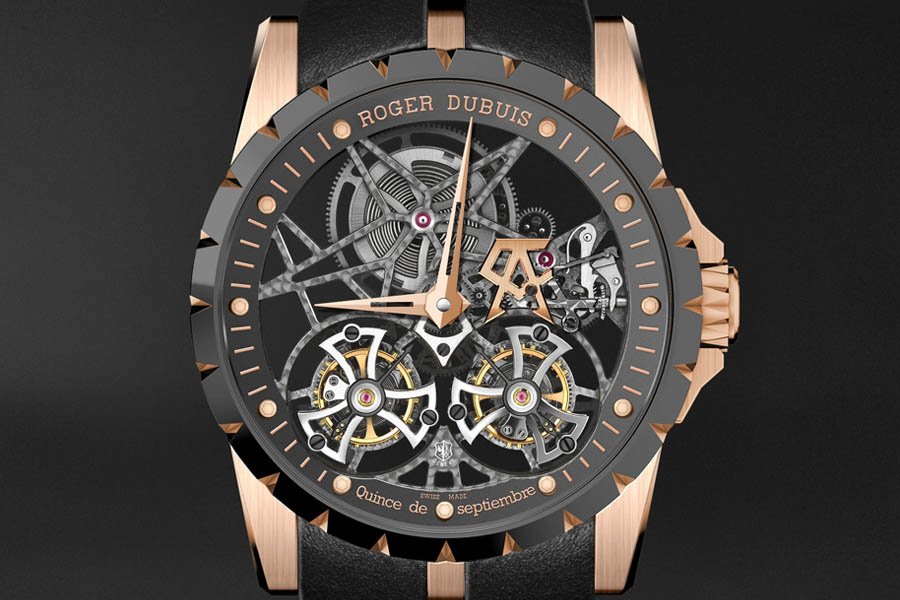 11. Roger Dubuis
A relative newcomer, the namesake brand of Roger Dubuis has quickly jumped to the head of the pack. One look at those utterly distinct dial faces—which put the watch's intricate guts on glorious display—and it's not hard to see why. That theme continues with the introduction of at least three new Excalibur models, all of which will be presented at this year's Watches & Wonders.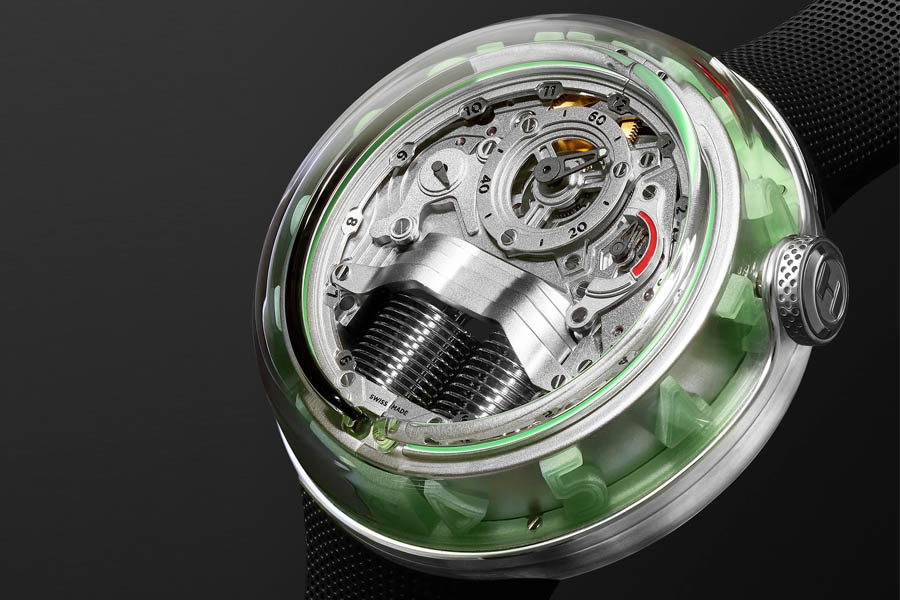 12. HYT
Here's another fresh name that's soared ahead of the competition at a breakneck pace. The letters HYT stand for 'Hydro Time' and it's the brand's perennial calling card. To describe the process accurately might require a science degree but it involves NASA-approved coils, patented fluidic capillaries, and some of the rarest liquid in the world. Utilising these elements, each in-house movement delivers nine times more power than the standard calibre.
Driving home the avant-garde vibe are some truly fierce designs. For proof, look no further than the brand's entries at this year's event. Models such as the Soonow Instant Rainbow Limited Edition Hand-Wound 48.8mm or the H0 Hand-Wound 48.8mm DLC-Coated (to name a few) upend convention to spine-tingling effect.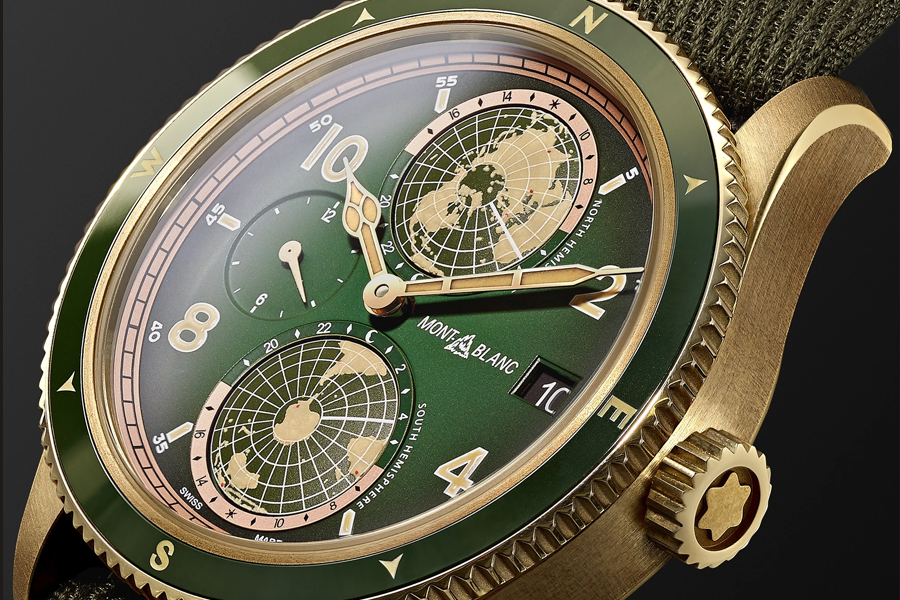 13. Montblanc
More than a distinguished luxury brand, Germany's Montblanc has brought forth a surprising number of innovations, patents, and technologies over the years. That's led to a thriving repertoire of distinguished watches, many of which inject pure sophistication with an experimental sensibility. New models like the 1858 24H Automatic 42mm and Star Legacy Orbis Terrarum Automatic 43mm will be on display at this year's event, as will other timepieces.
MR PORTER is also home to Montblanc's luxury goods, fine jewellery, and esteemed fountain and ballpoint pens.
For obvious reasons, Watches & Wonders needed to go digital and it couldn't have picked two better platforms. In the hands of NET-A-PORTER and MR PORTER, this year's event is sure to be a resounding success. Making these watches buyable for the first time, it may also set a much-welcomed precedent for future celebrations. One door has closed and a new one has opened and the possibilities remain endless. See you online.