The Pioneering 1959 Seiko Alpinist is Coming Back
Any adventure requires the right equipment, and that includes a reliable timepiece. No doubt you're familiar with aviation and dive watches, but watches have also been made for other endeavours, including mountaineering. Back in 1959, Seiko created a watch for mountain climbers, dubbing it the Seiko Laurel Alpinist. At the time, it was the first watch that Seiko made with a sport in mind. It was well-received, and now, 62 years later, there's every indication that its reissue will be just as popular.
You'll also like:
Seiko Teams Up with Neighborhood for a New-School Dive Watch
These Custom G-Shocks Have Swiss Movements Courtesy of Wolfensohn
Original 1960 Grand Seiko Makes a Permanent Comeback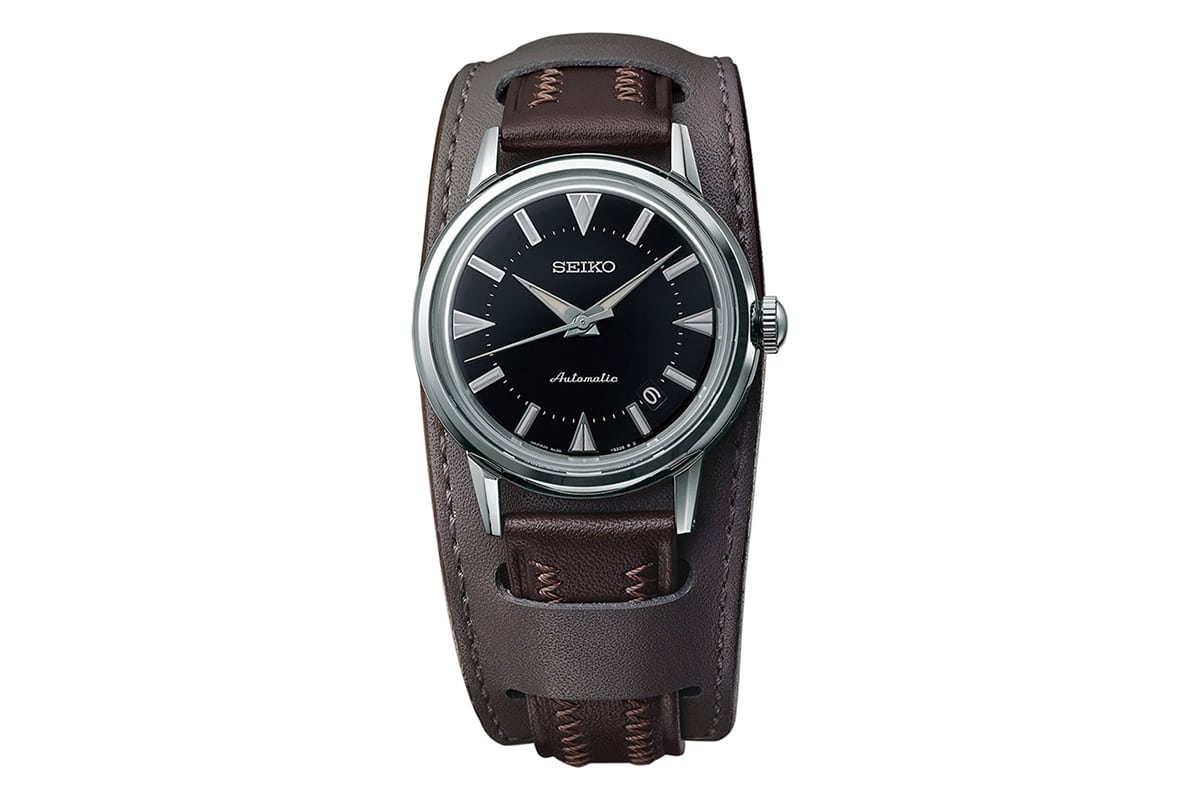 Just like the original, the reissue features large markers with luminous inserts set against a black background for increased visibility. The minute and hour hands are also luminous and easily seen. At three, six, nine, and twelve o'clock, the markers are mountain shaped in reference to the alpine intentions of this watch. Between four and five o'clock is a date window.
A box-shaped sapphire crystal was used for the box, creating a domed glass. The watch also features a screw-on back. The case is done in a simple round design and features faceted lugs with a large crown. The reissue is just slightly larger than the original, measuring 36.6mm x 11.1mm. The final touch is a calfskin leather strap with jagged stitching.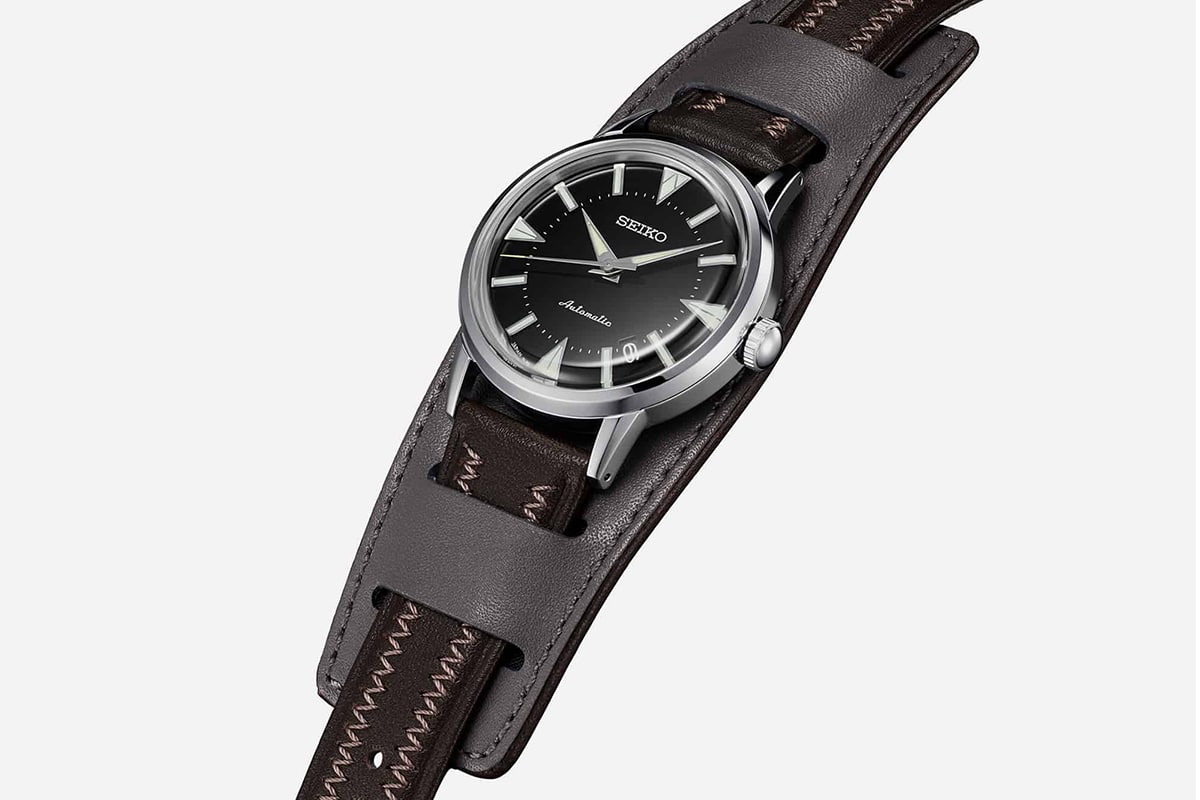 While the reissue stayed true to the original, Seiko did take the opportunity to update the inner workings. A slimline Caliber 6L35 was selected to power the watch, and it comes with a 45 hour power reserve. The glass is treated with an anti-reflective coating on the inner surface to help maintain legibility. The watch is also water resistant up to 10 bar. Before you head out to conquer your next mountain, or if you're just heading out on the town and you want a stylish accoutrement, you can get the Seiko Alpinist 1959 once it hits retailers in August for AUD$4,495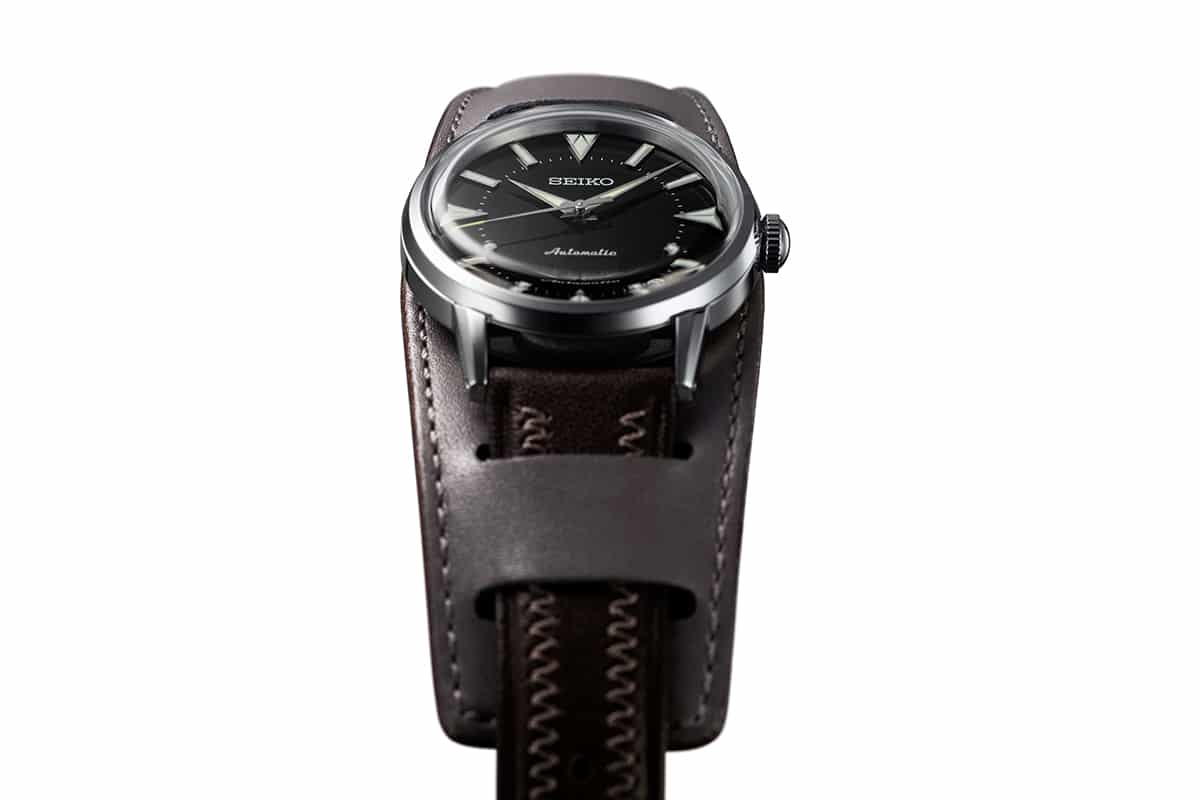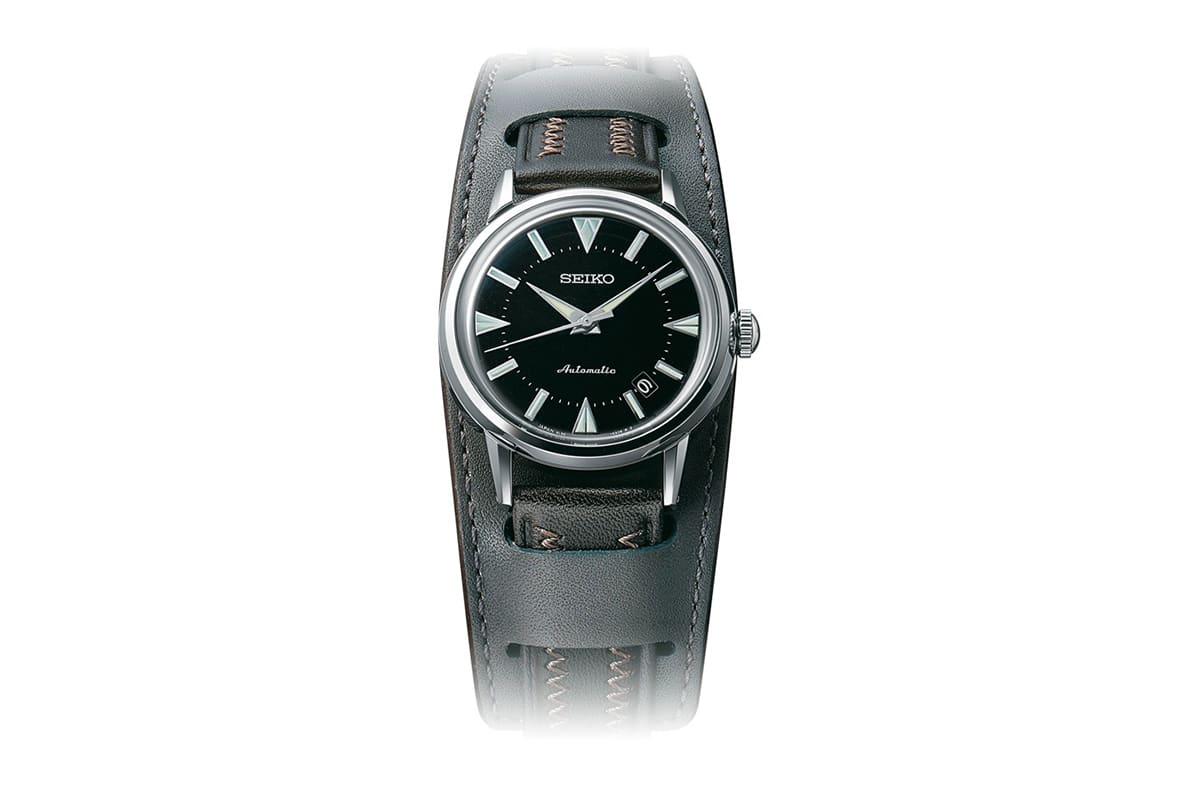 You'll also like:
Seiko Teams Up with Neighborhood for a New-School Dive Watch
The Wind Up – Watch News #101
Original 1960 Grand Seiko Makes a Permanent Comeback