Two-of-a-Kind BOVET 1822 Timepieces Put a Rolls-Royce on Your Wrist
For the world-famous Boat Tail coachbuilt commission, Rolls-Royce decided it would recruit the help of Swiss master horologists BOVET 1822. The result? A special timepiece that could be worn on the wrist, used as a table clock, worn as a pendant, used as a pocket watch, and even placed in the fascia of the Boat Tail. If that sounds complicated, it's because it is. The project took over 3,000 hours to develop and manufacture the watch and the dashboard holder.
You'll also like:
TAG Heuer Just Perfected Its Greatest Ever Dive Watch
Audemars Piguet Gets Icy with 1,102 Diamonds on the New Royal Oak "Jumbo" Extra-Thin
$7.8 Million Patek Philippe Silk Road Watch Claims World Record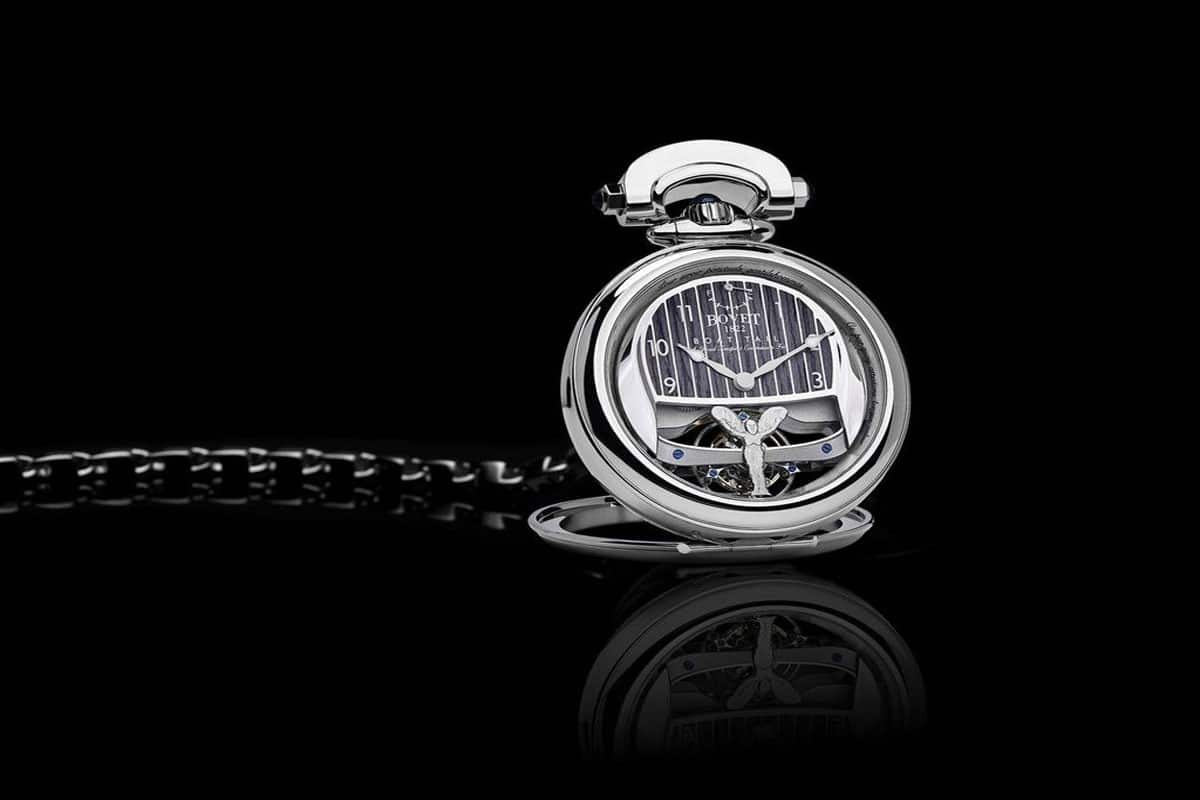 "Rolls-Royce Boat Tail is a pure expression of its owners' interests, influences and passions, with every detail minutely considered," says Torsten Muller-Otvos, the chief executive officer for Rolls-Royce Motor Cars. "We have enjoyed working with BOVET 1822 to create a pair of exquisite timepieces that also serve as Boat Tail's dashboard clocks. In doing so we have together created historically significant items of detail, precision, and beauty. These remarkable objets d'art, unique to the first iteration of Boat Tail, represent the finest examples of the skills and values shared by our two great luxury houses."
Made as a pair—a lady's and a gentleman's versions—the BOVET 1822 watches come in a patented Amadeo case, which is the secret behind the many uses of the watch. Because of the case, the watch quadruples its uses as a wristwatch, pocket watch, pendant, clock watch, and the timepiece for the car. The case also allows the watch to be reversible. The cases are made of 18K white gold. The pair of watches match each other with the same Caleidolegno veneer that is used for the aft deck of the Boat Tail.
The gentleman's watch has been polished to a high shine while the lady's features intricate engravings filled with blue lacquer. For the reverse side, the gentleman's watch features an aventurine dial with a celestial arrangement. The lady's displays a miniature painting of a flower bouquet on a mother-of-pearl dial. Both reverse dials also have a detailed engraving of the Boat Tail. The only way to get a hold of one of these watches is to get a Boat Tail, but since only three are being made and each was a custom order, chances are slim.