Breitling Taps Kelly Slater for New SuperOcean Heritage Chronograph
Breitling has been a powerhouse in watchmaking since 1884. Lately, along with continuing to build its collection of incredible timepieces, the brand has been recruiting celebrities and athletes for their "squad on a mission." Having added stars like Brad Pitt and Charlize Theron, Breitling has turned its attention to surfing, and they've added three high profile surfers to their team: Steph Gilmore, Sally Fitzgibbons, and Kelly Slater. For these new teammates, Breitling has created the SuperOcean Heritage Chronograph Outerknown.
You'll also like:
WIN! We're Giving Away A Longines Conquest V.H.P. Worth $1,600!
Ressence Partners with Automobili Amos for the Type 5X Watch
Bell & Ross Takes Its BR 05 Collection into Urban Terrain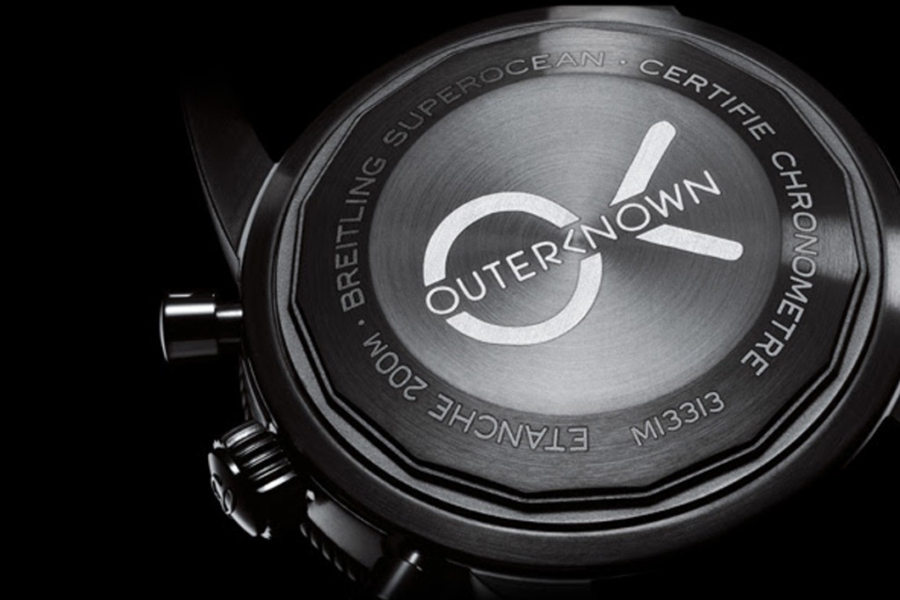 "In our short, but vibrant history we've had the honour of working with some celebrated partners," says the Outerknown website, the lifestyle surf brand cofounded by Slater. "Today, we're launching a very special collaboration between Outerknown and Breitling—we're proud to add this timepiece to our brand legacy."
There are plenty of reasons to be proud of this collaboration. First, the SuperOcean Heritage Chronograph Outerknown is built on the heritage Breitling design originally created for deep 1957. The watches are even more durable now, especially with the military-style NATO strap, each of which is woven with ECONYL nylon made from recycled fishing nets.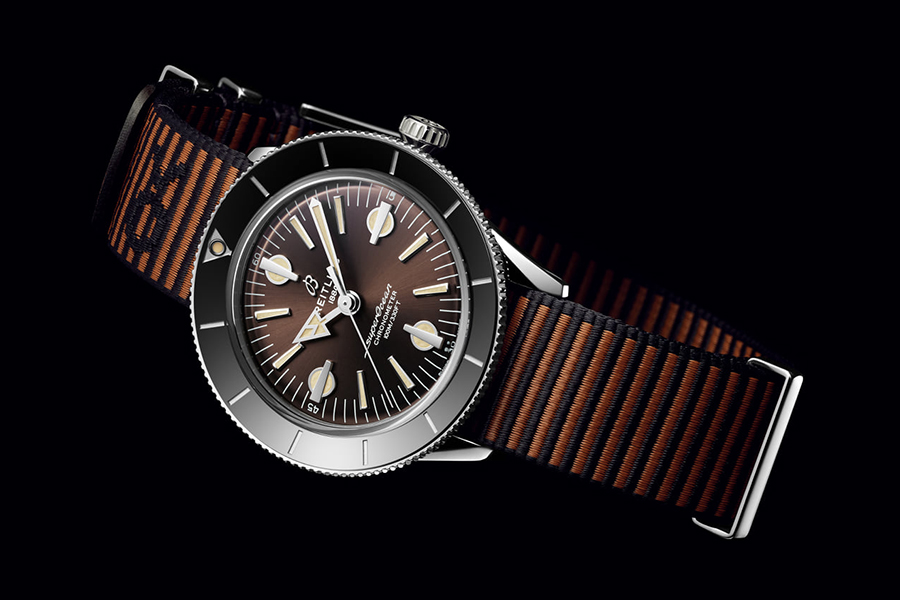 The strap also features the Outerknown logo stitched into it. The stainless steel case, sporting the Outerknown logo engraved on the back, is DLC-coated in black. The watch features an ultra-hard scratch and shock resistant unidirectional ceramic bezel. The hour and minute hands emit a blue light instead of green, pointing to its connection to the ocean. The self-winding watch his water-resistant up to 20 bars.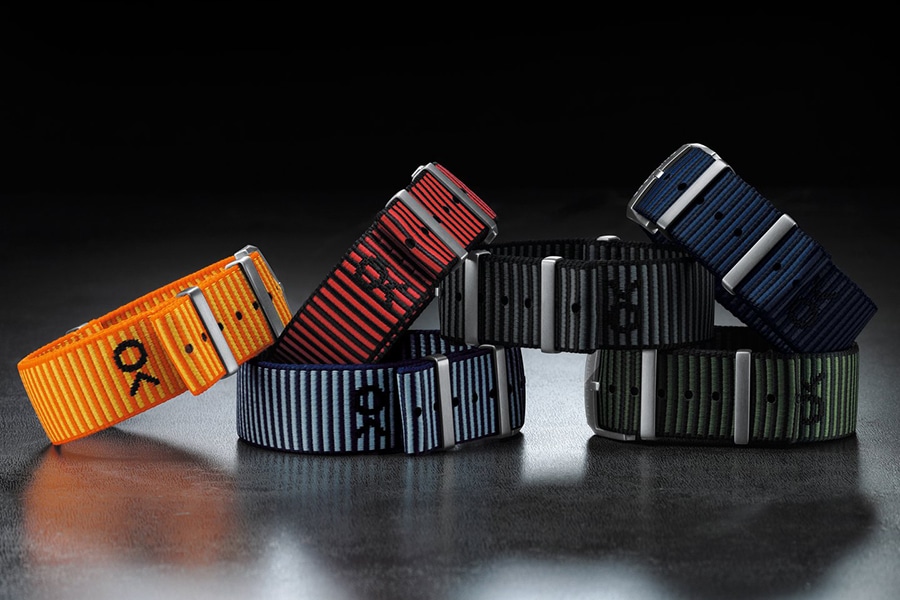 The Outerknown x Breitling collaboration goes beyond the watch itself. The SuperOcean Heritage Chronograph Outerknown retails for between $3,950 and $7,100 in Australia, and the partnership has committed donate $500 of each sale to the Ocean Conservancy.
This organiaation creates science-based solutions for a healthy ocean and its wildlife. With the backing of celebrities and athletes, a history that traces back over 100 years, and the high quality of the build, the watches created by the union between Outerknown and Breitling are destined to be around as long as the oceans they are helping to save.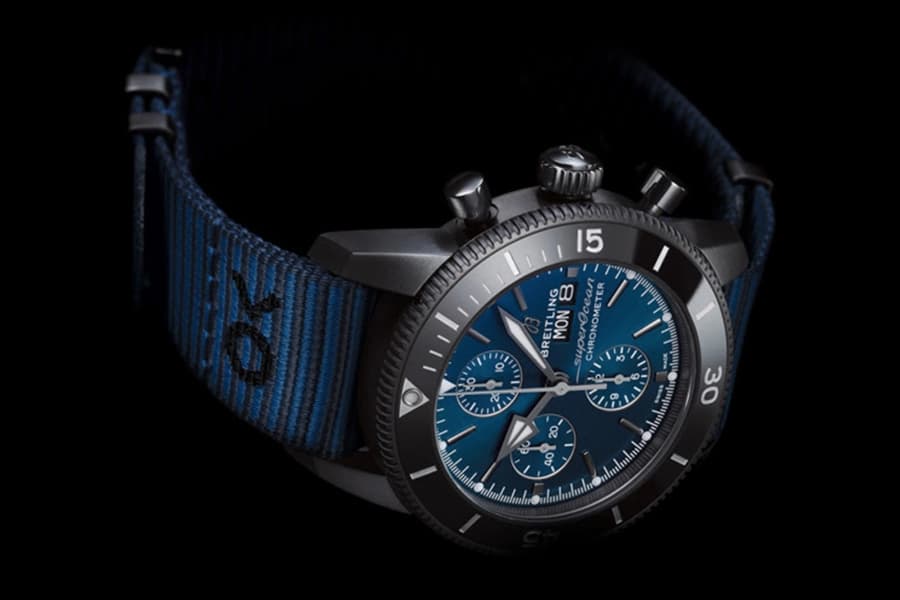 You'll also like:
WIN! We're Giving Away A Longines Conquest V.H.P. Worth $1,600!
Ressence Partners with Automobili Amos for the Type 5X Watch
Bell & Ross Takes Its BR 05 Collection into Urban Terrain