Carl Brashear Inspires Oris Calibre 401 Limited Edition
As far as inspirational stories go, it's hard to beat that of Carl Brashear. Brashear was born in 1931 to sharecroppers in Kentucky, and in spite of the racism and discrimination, went on to graduate from the US Navy Diving and Salvage School in 1954, becoming the first African-American diver. A diving accident in 1966 resulted in his lower leg having to be amputated, but even then Brashear refused to give in. When his superior officers wanted him to retire, he fought to remain on active duty, passing a series of gruelling tests to do so. He became the military's first amputee diver, and then became a master diver, the US Navy's highest rating, in 1970.
"Carl Brashear endured five great hurdles during his life," says Phillip Brashear, Carl's son. "He overcame racism, poverty, illiteracy, physical disability and, before he retired, he committed himself to the Navy's alcohol abuse course for help with alcoholism." His was an inspirational life, and that story continues to inspire with the Oris Carl Brashear Calibre 401 Limited Edition timepiece.
You'll also like:
TAG Heuer Just Perfected Its Greatest Ever Dive Watch
OMEGA Seamaster Diver Channels Tokyo 2020 with Olympic Dial
Jaeger-LeCoultre Launches World's First Four Face Watch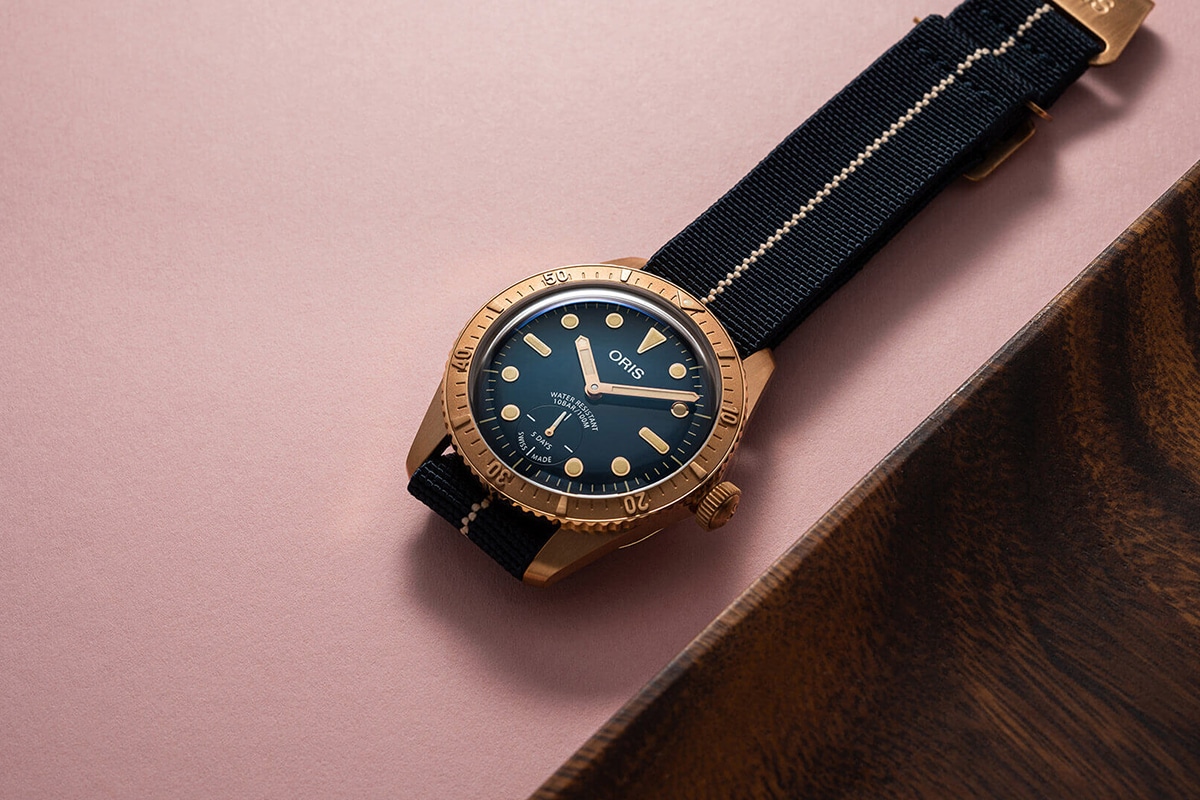 Limited to just 2,000 pieces, the Carl Brashear Calibre 401 comes with a beautiful bronze case measuring 40mm. The blue dial contrasts nicely with the case, and brings to mind Brashear's naval history. The bronze will patina with time, personalizing the watch to its owner. Inside the case is Oris's in-house movement, the next generation of the Calibre 400, which debuted last year. This movement is known for its five-day power reserve, and comes with a ten-year warranty. In addition, the movement has COSC-level accuracy and is built with anti-magnetic components. A small seconds hand has been added at 6 o'clock.
Oris worked in conjunction with the Carl Brashear Foundation, which is dedicated to supporting veterans as well as vulnerable people working to achieve goals. Funds raised by the sales of this limited edition watch go to benefit the foundation. Phillip notes that the partnership between the foundation and Oris "has exposed my father's legacy to people who may have never heard of him. Not everyone saw the movie Men of Honor! Because of Oris, people from all over the world have got in touch to help the Foundation and its cause and to learn more about my dad."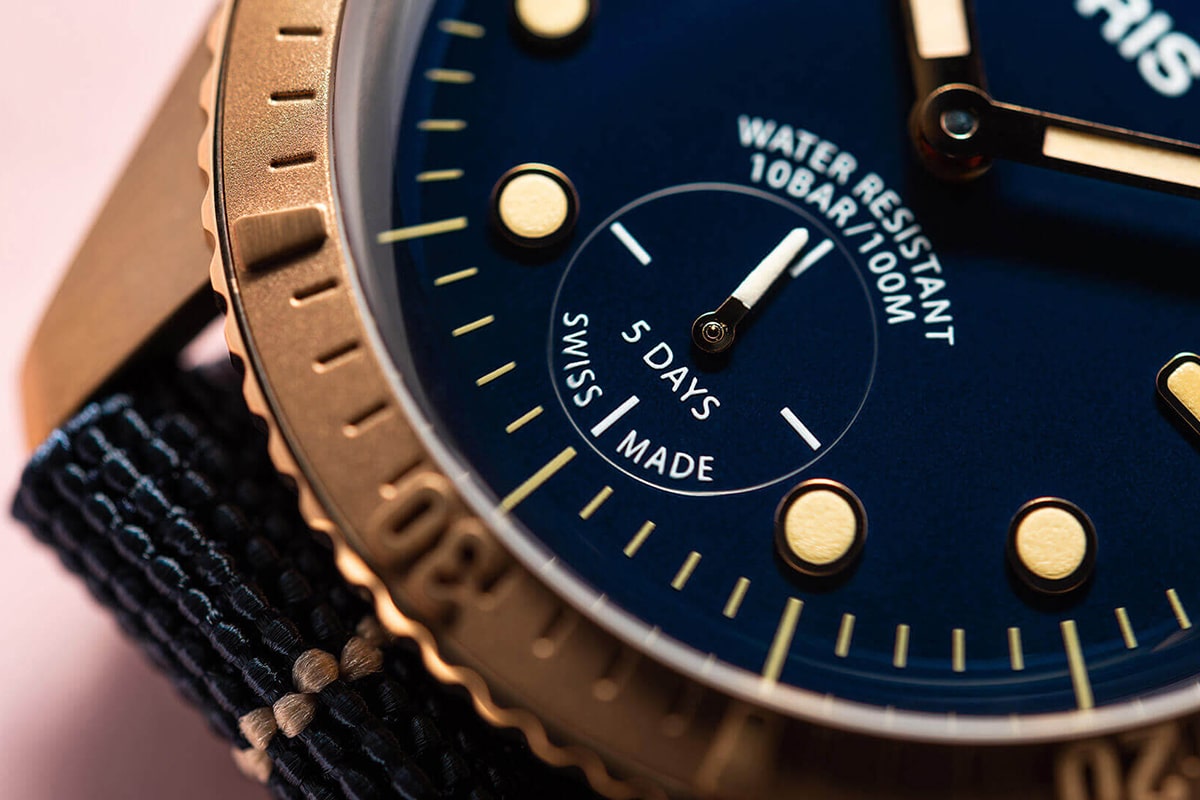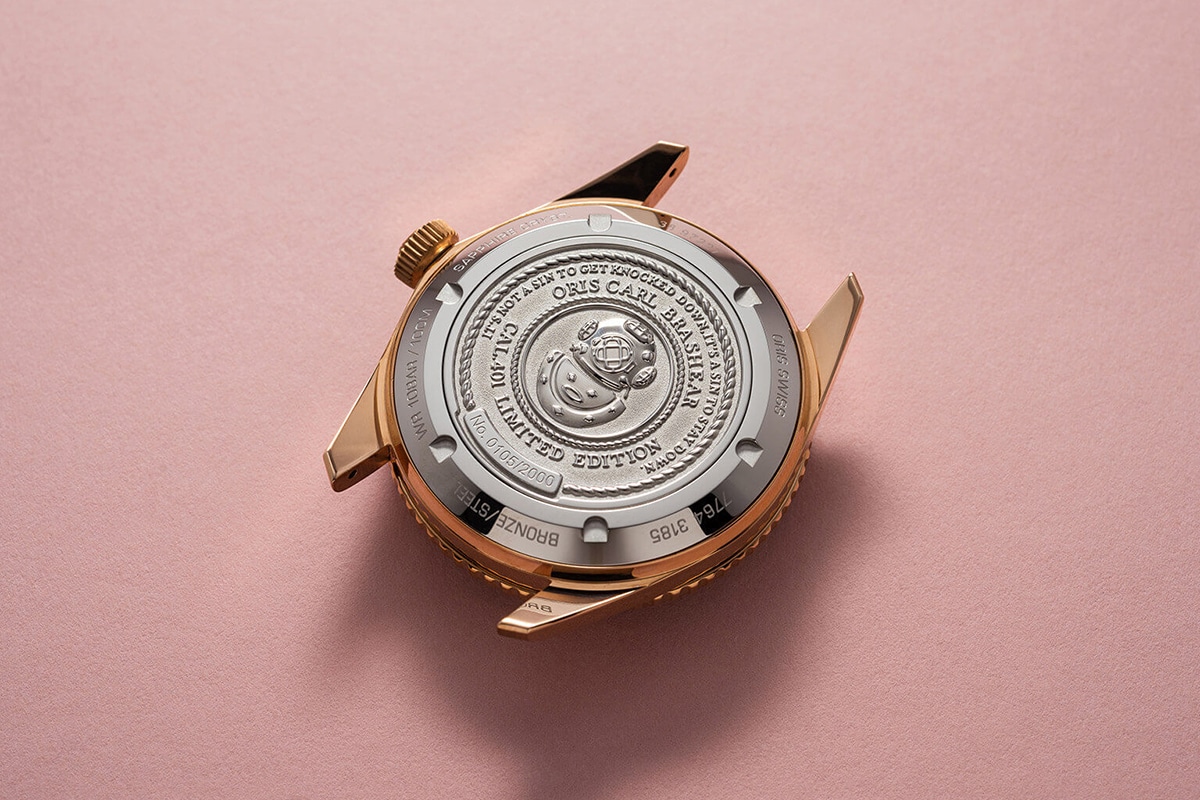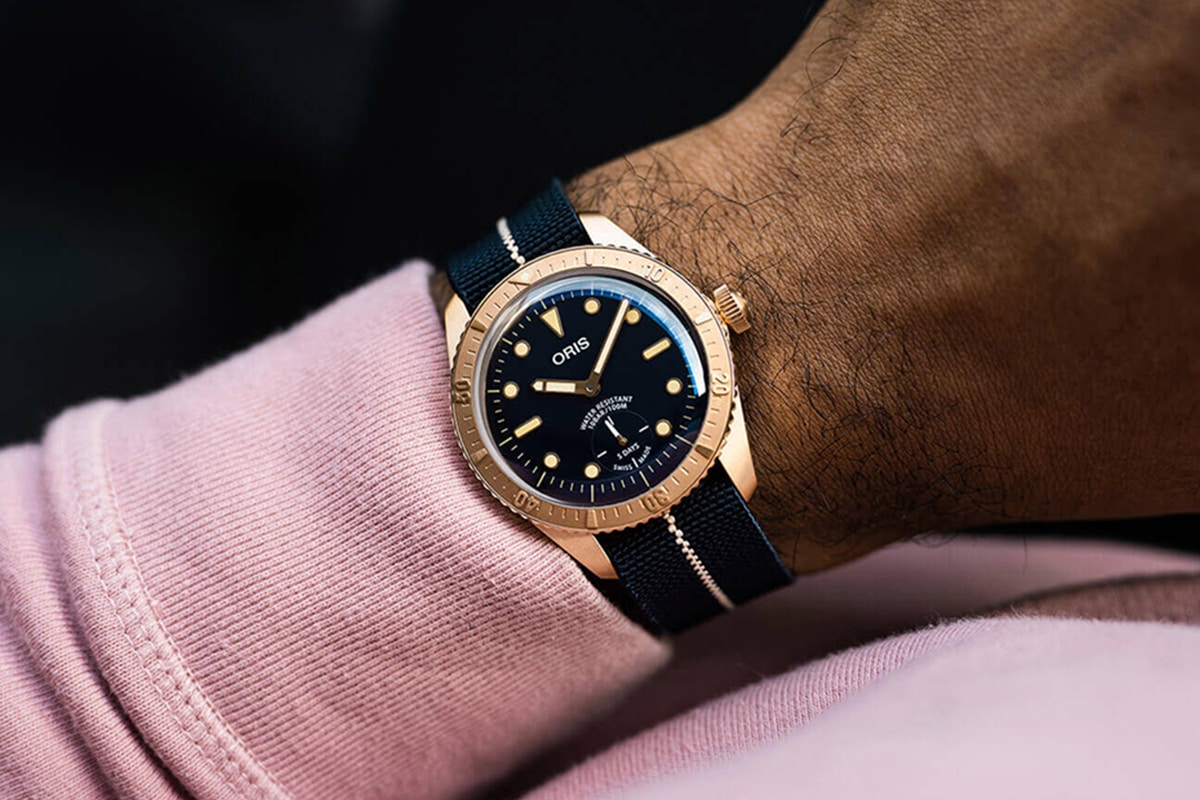 You'll also like:
TAG Heuer Just Perfected Its Greatest Ever Dive Watch
OMEGA Seamaster Diver Channels Tokyo 2020 with Olympic Dial
Jaeger-LeCoultre Launches World's First Four Face Watch