Casio A100WE Watch Release Confirmed
Fans of Ripley, the main character in the classic 1979 movie "Alien," will recognise the Casio A-100 watch. The prop department actually created the prop using two F-100 cases, landing on a design that caught on and still holds appeal. The A-100 series—or more accurately, the A-100WE series—is set to relaunch in August of 2021 as a new Vintage Series from Casio and will also be the foundation for the upcoming Casio X Pac-Man collaboration.
You'll also like:
Wakka-Wakka! Casio A100WEPC Takes It Back to the Heyday of PAC-MAN
G-SHOCK's Iconic 'CasiOak' Cops a Stainless Steel Refresh
Shinola Unveils its First-Ever Automatic Chronograph, the Canfield Speedway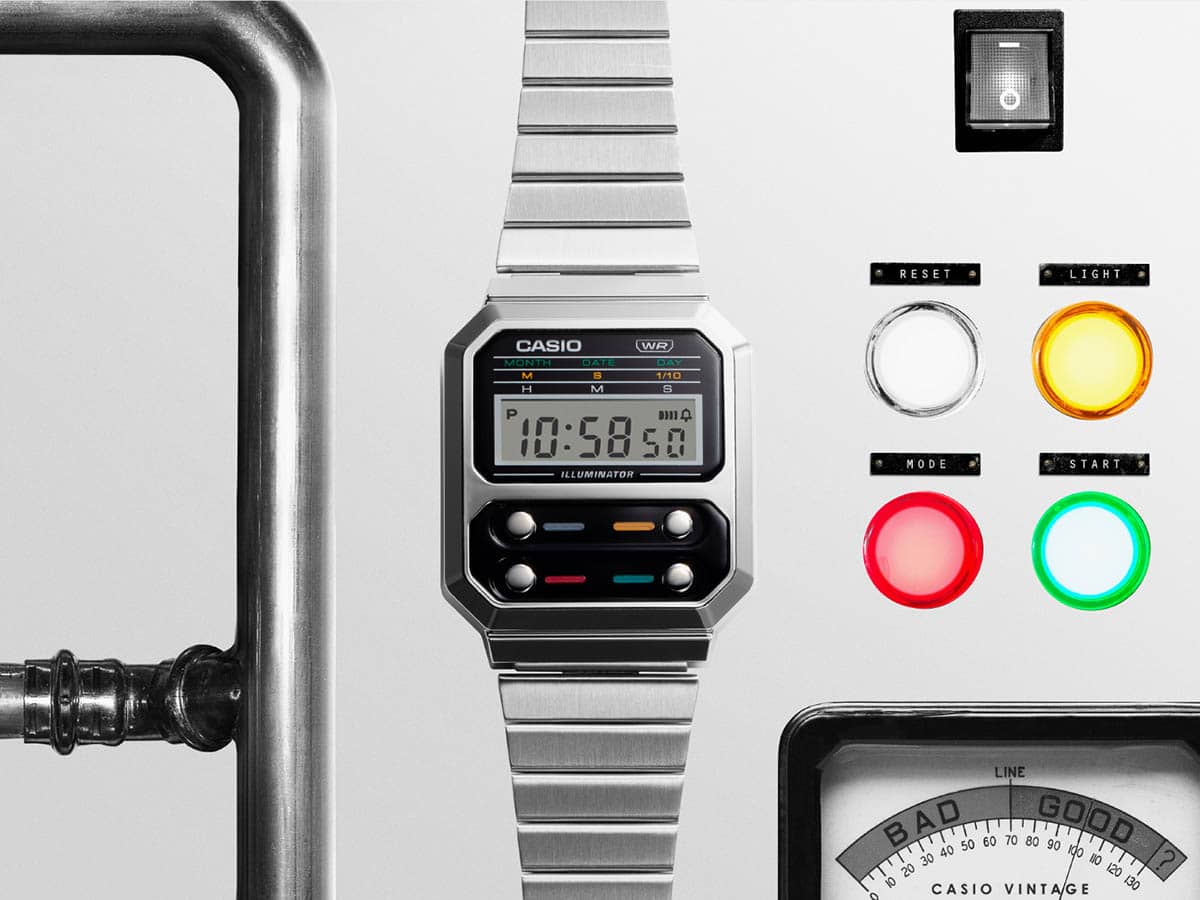 Released in 1978, the F-100 has the distinction of being the first watch from Casio to feature a full resin exterior. The watch has four buttons on the face (Reset, Mode, Light, and Start), giving it that retro-futuristic design that was put to good use in the "Alien" movie. The A-100 keeps that same shape and structure, adding a metallic finish on the resin case and putting the watch on a stainless steel band. It measures 40.7mm x 9.2mm and weighs a slight 53 grams. The A-100WE will also feature a 1/10 second stopwatch, an auto calendar, an LED light, a daily alarm, and hourly time signal, and it will be water resistant. The battery life is rated at three years. You'll be able to pick up the watch in silver, gold, and gunmetal grey. The Pac-Man version, which is being released in conjunction with the more than 40 years of history for the iconic game, comes on a rubber strap with a Pac-Man theme. The theme continues on the watch's dial, with the ever-hungry titular hero gobbling up dots and being chased by ghosts. The watch comes in a special packaging with a display stand.
Whether you're an "Alien" fan or not, you'll appreciate this iconic design. The silver edition sells for $54.95, and the gold and gunmetal are priced at $74.95. The Pac-Man version is priced at $99.95.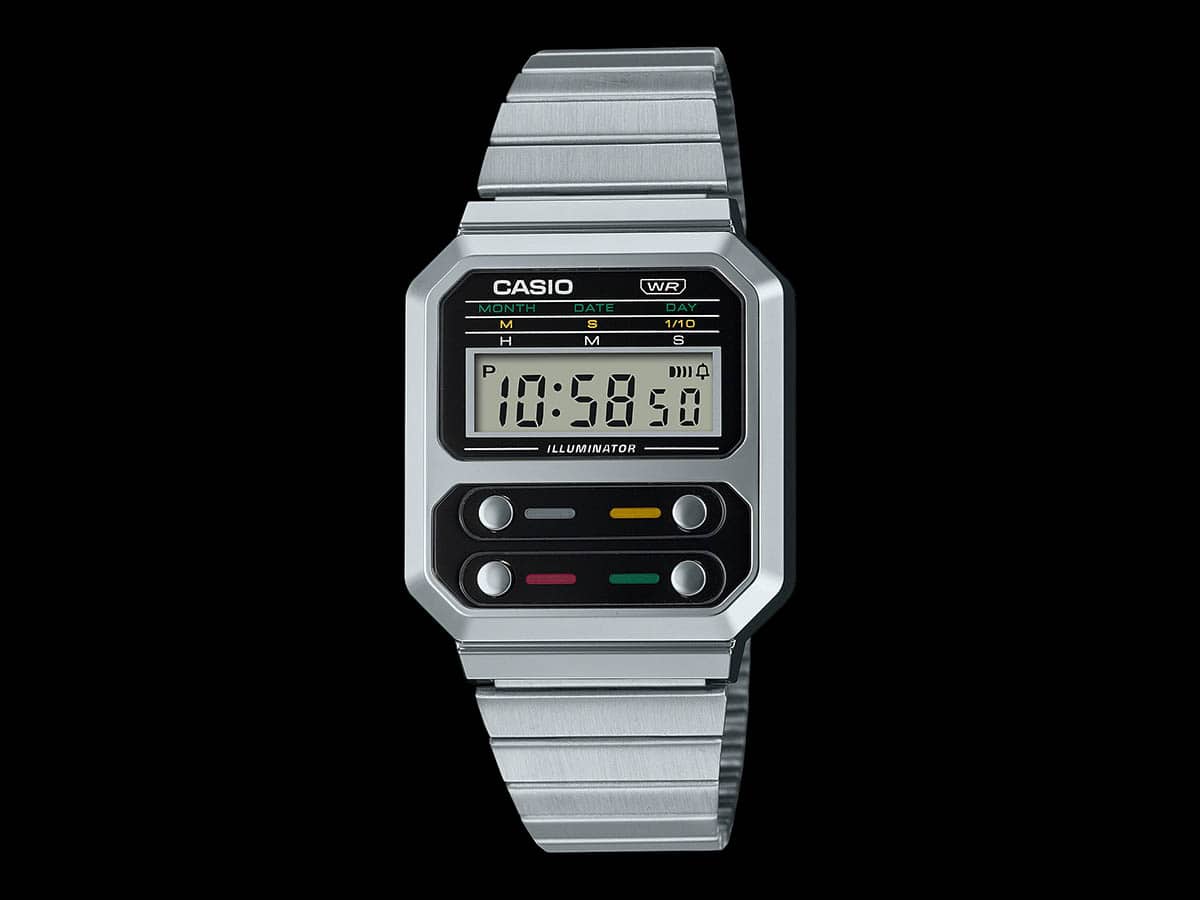 You'll also like:
Wakka-Wakka! Casio A100WEPC Takes It Back to the Heyday of PAC-MAN
G-SHOCK's Iconic 'CasiOak' Cops a Stainless Steel Refresh
Shinola Unveils its First-Ever Automatic Chronograph, the Canfield Speedway