Drake's Casino Watch Has a Functioning Roulette Wheel
Never one to shy away from adding incredible watches to his already impressive collection, rapper Drake has a new watch dubbed the Jacob & Co. Astronomia Casino. The casino-inspired timepiece was inspired by one of gambling's most iconic games, roulette, and features a fully functioning wheel complete with alternating read and black squares circumnavigating the watch's face.
You'll also like:
Vollebak's New Watch Really is Garbage
Fuoriserie Watches are Crafted From Wrecked Supercars
$1 Million Greubel Forsey Hand Made 1 Sells in Sydney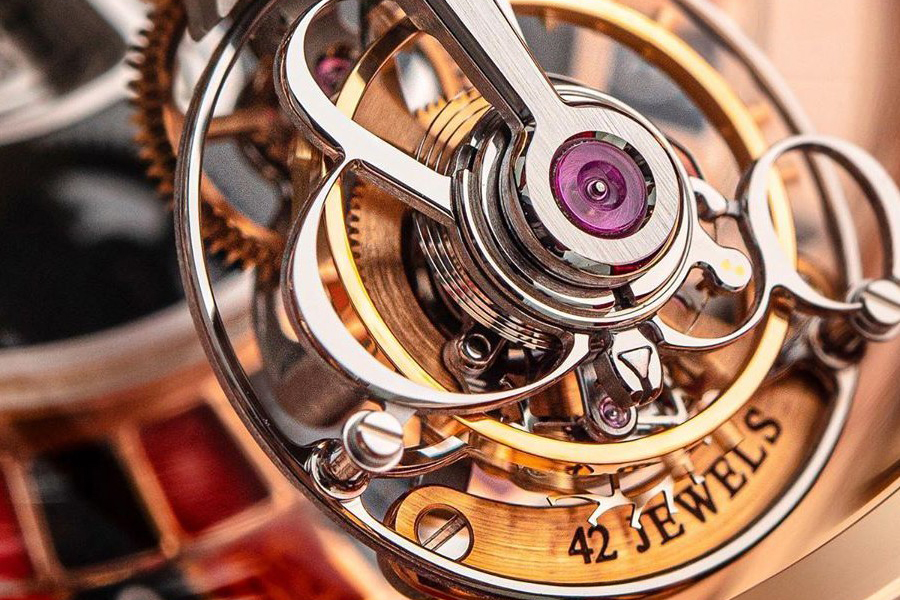 The Casino Watch is completely hand-crafted and consists of a four-arm setup that continues the roulette wheel theme. The first arm has a ceramic ball on it while the second holds a triple-axis tourbillon. The arm houses the Roman numerals that designate the time. The fourth arm holds a 1-carat Jacob-cut white diamond. According to Drake's Instagram post, the gem turns over every 30 seconds, showcasing the 288 facets of the diamond. The watch's case is made of an 18K rose gold framework with sapphire windows that let you see the inner workings. The watch is massive, measuring 28mm thick and 47 mm in diameter. The tourbillon's oscillator keeps the workings moving, and the watch has a 60 hour power reserve. Inside the Casino is a manually wound Calibre JCAM29A—a 395-part, 42-jewel movement. The watch comes on an alligator strap.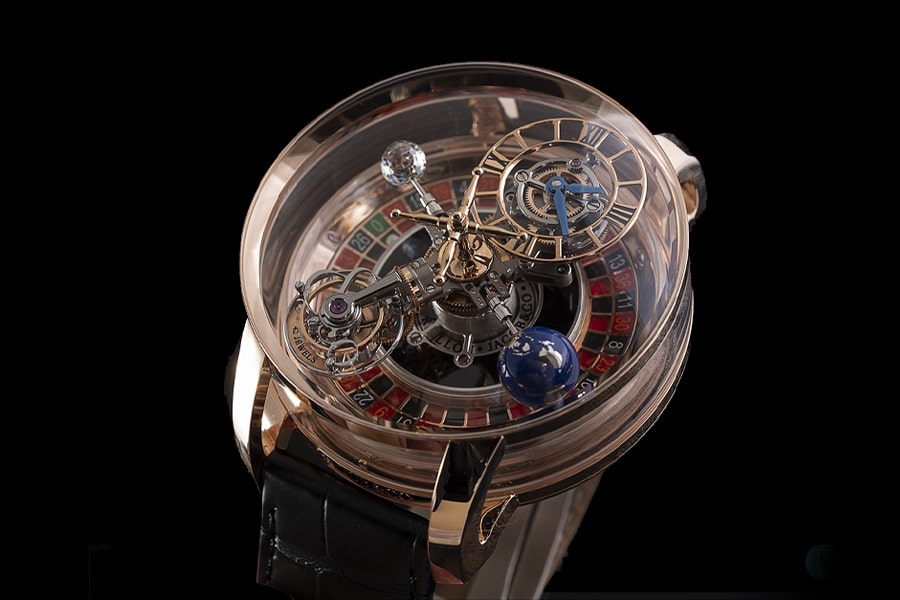 This isn't the first overly-complicated project to come out of Jacob & Co. For decades, the watch maker has been the go-to manufacturer of high-end, custom pieces. The Astronomia body has served as the base for many other watches. If the gambler's watch appeals to you, you may have to play the odds to get it. Not only will you have to fork over $620,000 to the house, you'll also have to win big to be one of the owners of only 18 pieces that will be made. Of course, with your own roulette wheel, you could always make your money back running a mobile game of roulette.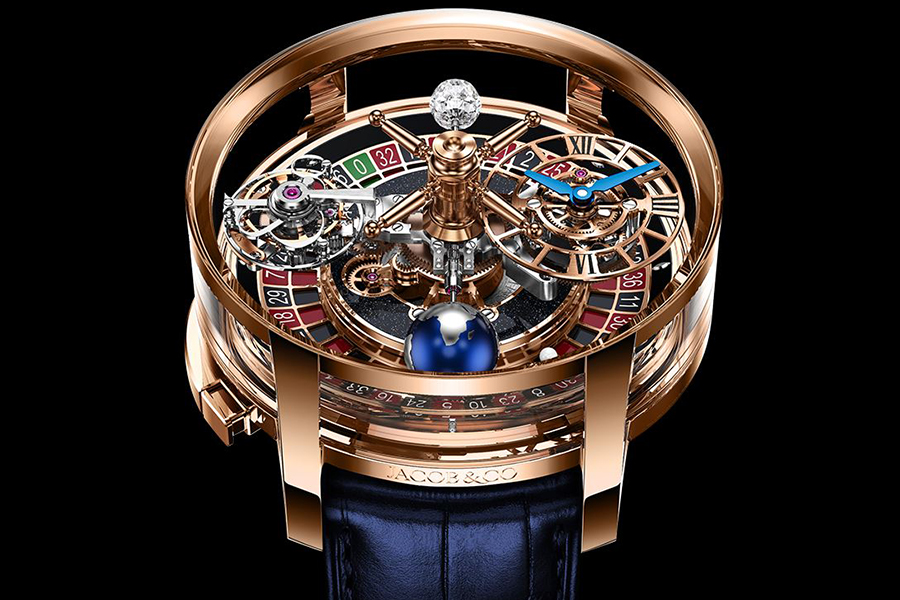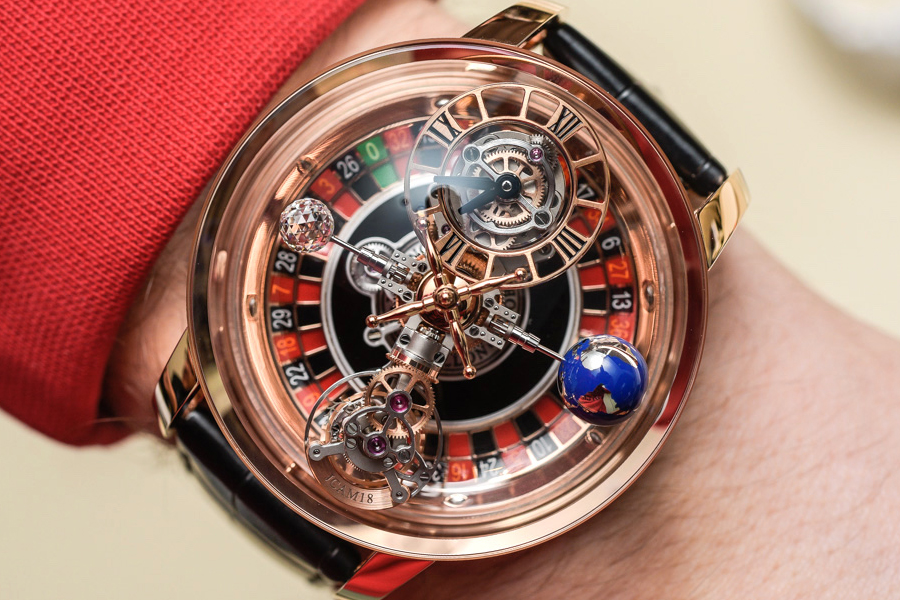 You'll also like:
Vollebak's New Watch Really is Garbage
Fuoriserie Watches are Crafted From Wrecked Supercars
$1 Million Greubel Forsey Hand Made 1 Sells in Sydney