William Wood's Fire Hose Watch Straps Sure Make a Lasting Impression
Wristwatches are more than tools used to measure time. They are and have always been statement pieces, worn by discerning gents to convey one's wealth and style. Countless watchmakers adhere to these principals by crafting luxury watches for those looking to make a statement by channelling the pioneering spirit of pilots, sailors and divers.
British label William Wood is taking this approach further by creating watches using historic upcycled firefighting materials. These pieces honour those who put their lives on the line while conforming to sustainable fashion. The result is a statement watch and accessories that are quite unlike anything we've ever seen.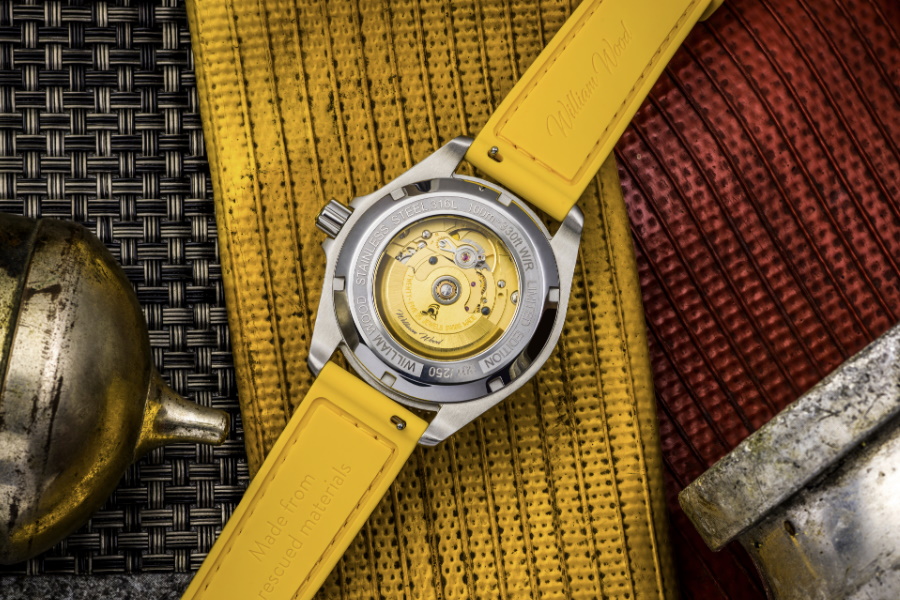 The Valiant watches, for example, are crafted from an original 1920's London Fire Brigade brass helmet donated by the UK Fire & Rescue service. The helmet was melted and used for the watch crown.
While an interesting premise, many of us already own a luxury watch or two and are not quite ready to expand the collection. The good news is that William Wood also crafts upcycled watch straps made from Angus Duraline British fire hose to swap out your current watch strap.
Fire hose rubber is one of the most durable materials available, as it's designed to withstand extreme conditions. William Wood cut the hose with its unique finish intact and sewed it onto a rubber strap. The bright and bold colours can make any watch stand out, and you can still smell the smokiness in the rubber.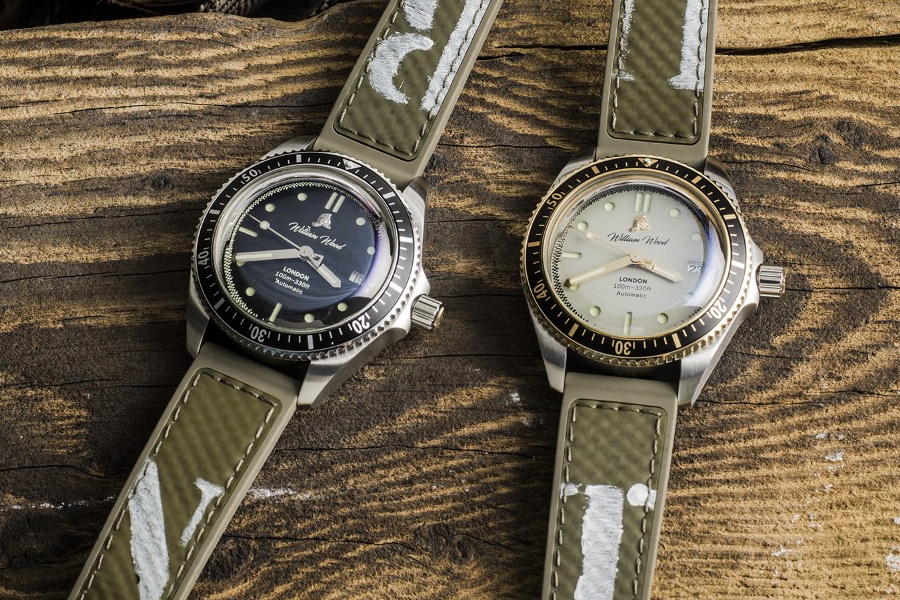 The William Wood fire hose straps feature a 20mm width and an engraved stainless steel buckle. They are available in red, yellow and military green, with this particular hose being donated by the British Armed Forces Defence Fire & Rescue Unit.
Traditional leather and stainless steel straps are beautiful, but they do not tell a story quite like these fire hose versions. And to the best of our knowledge, leather hasn't been used to save lives. At least not in the same way as fire hose rubber.
William Wood is an up-and-coming label that honours the pioneering spirit of the past while also sourcing materials from that era. William Wood watches and straps may not quite convey the wealth of its luxury Swiss contemporaries; neither do they possess excessive price tags, but they do make lasting impressions.