Fitbit Inspire 2 Brings an Affordable Wealth to Your Health
Fitbit's mission has always been to make everyone in the world healthier and the Fitbit Inspire 2 is its latest effort. Since pioneering the wearable industry with the release of its first fitness tracking device 13+ years ago, Fitbit has refined its industry-leading technology to set itself at the head of the pack. It's hit a point where the smartwatch seamlessly integrates into the everyday routine that never before have we been so keen to take off a traditional wristwatch and replace it with a wearable fitness tracker.
You'll also like:
Fitbit Sense Can Measure and Manage Your Stress Levels
Fitbit Charge 4 Keeps the Design and Adds Features
15 Best Smartwatches for a Connected Life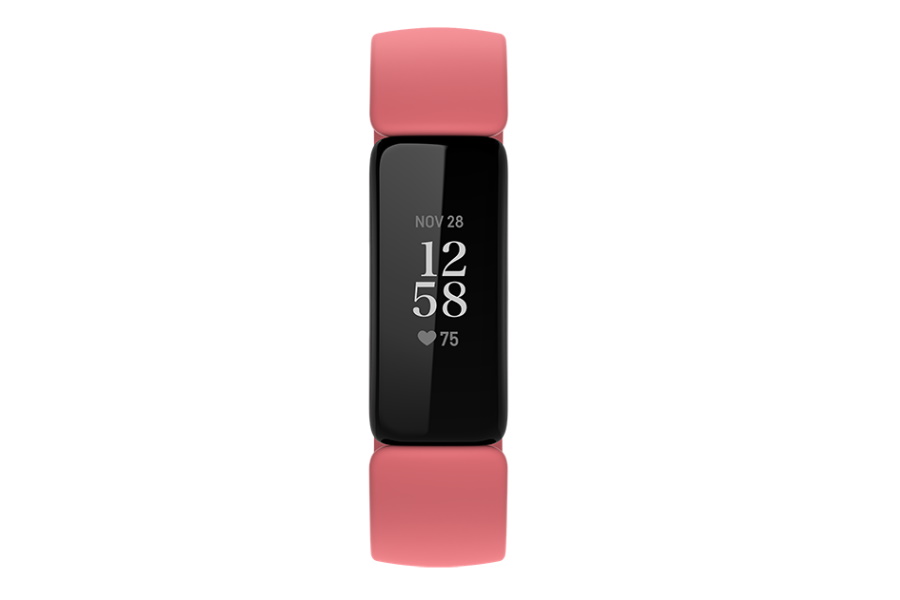 First announced at Fitbit's virtual event in late August, the Fitbit Inspire 2 builds on the success of the Inspire and Inspire HR to introduce a brand new device that features an updated design, bringing with it new software and hardware features, and a free one-year subscription to Fitbit premium. The device gives the user access to a world of health benefits, backed by the worlds largest social fitness community that boasts over 30 million active users offering support, accountability, and all the motivation you need.
The Fitbit Inspire 2 cops an all-new touch screen front panel that implements a new navigation interface allowing the user to easily view their daily stats at any time by swiping up and down on the screen or using the touch-sensitive side panels to fast track navigation. For those of us who hate talking their watch off to charge, you're also in luck. Additional hardware updates include an easy to change band and increased battery life of up to 10 days on a single charge.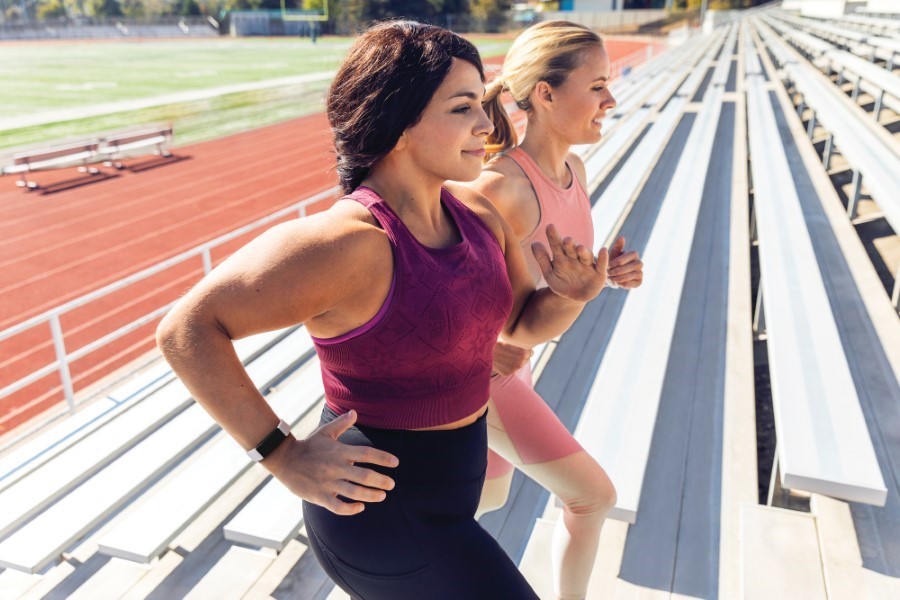 The Fitbit Inspire 2 is more than a health tracker, it is a motivational tool that inspires the user to achieve healthier well-being, spurring the user on with features that tackle both the physical and mental aspects of the human anatomy. Software features such as the Active Zone Minutes (AZM) and Mindfulness tools bring the user new levels of wealth to their health. Active Zone Minutes are calculated using your age and resting heart rate to give you a more personalised measurement of how hard you worked during any energising activity. AZM helps you easily track your heart-pumping minutes in each HR zone, so you know how you're progressing toward a weekly goal of 150 AZM. The Mindfulness tile in the Fitbit app gives you tools to help you reduce your reaction to stress and deepen your mindfulness practice. Here you can set a weekly mindfulness goal, track your daily mindful minutes and mindful days, and see trends as you build your mindfulness practice.
If the application of all these features is a bit much to get your head around the Fitbit mobile app is here to help. The Fitbit app uses the Fitbit Inspire 2 to generate algorithms that track features such as mindfulness, BPM, movement, water, food, and our personal favourite, sleep tracking. Sleep tracking is the feature which we have found the most benefit in, each morning you are given a sleep score to show how well you slept, including the time at which you spent sleeping at each sleep stage. In a world where stress can be the difference between a good nights sleep and a bad one, the combination of the mindfulness tool and the sleep tracking app can change your perception of what a good nights sleep can really mean to you.
The Fitbit Inspire 2 is available online with a variety of coloured wrist bands, retailing for $179.95AUD ($99.95USD) we think this is the best value for money wearable fitness tracker money can buy.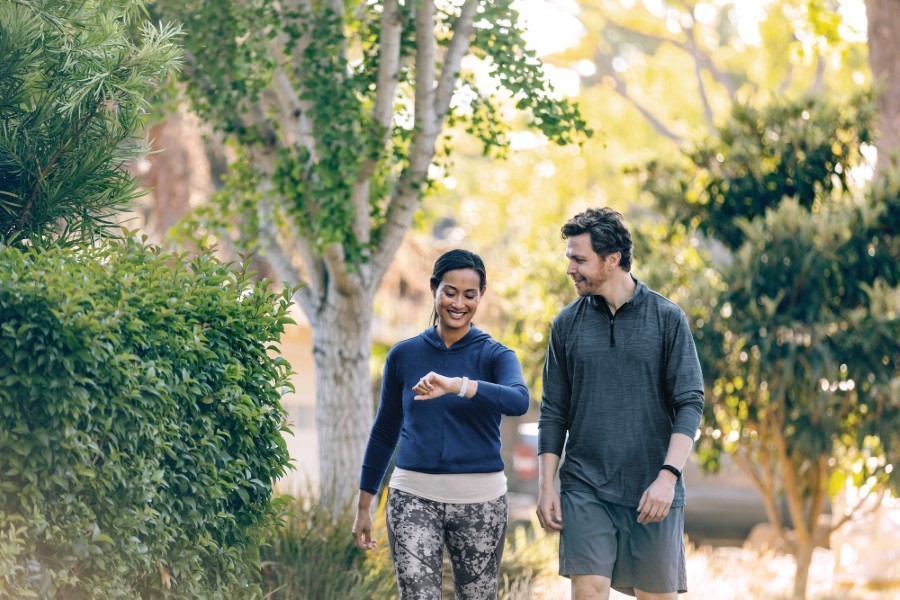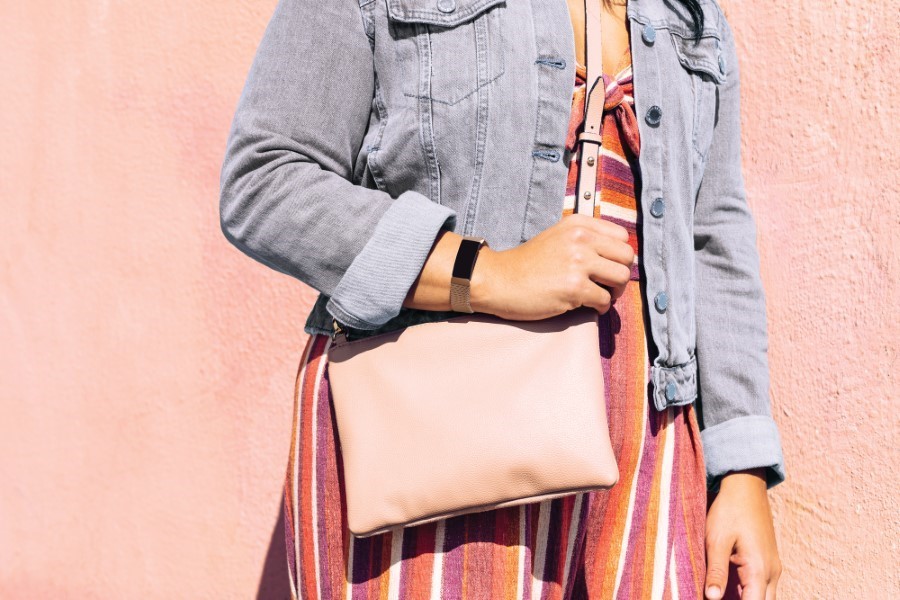 You'll also like:
Fitbit Sense Can Measure and Manage Your Stress Levels
Fitbit Charge 4 Keeps the Design and Adds Features
15 Best Smartwatches for a Connected Life