G-SHOCK Full Metal 5000 Lineup Cops a Five-Shade Upgrade
G-SHOCK's Full Metal 5000 Collection has been around since March of 2018, and over the past few years, new colourways and updated features have been added, including an all-black version, an all-gold model, and even a rose gold watch. Through it all, however, the G-SHOCK has kept close to its roots.
You'll also like:
TAG Heuer Carrera Tourbillon Goes All-Titanium for the First Time
UNDONE's Popeye & Friends Inspired Timepieces are Strong to the Finish
OMEGA Makes 2021 the Year of the Seamaster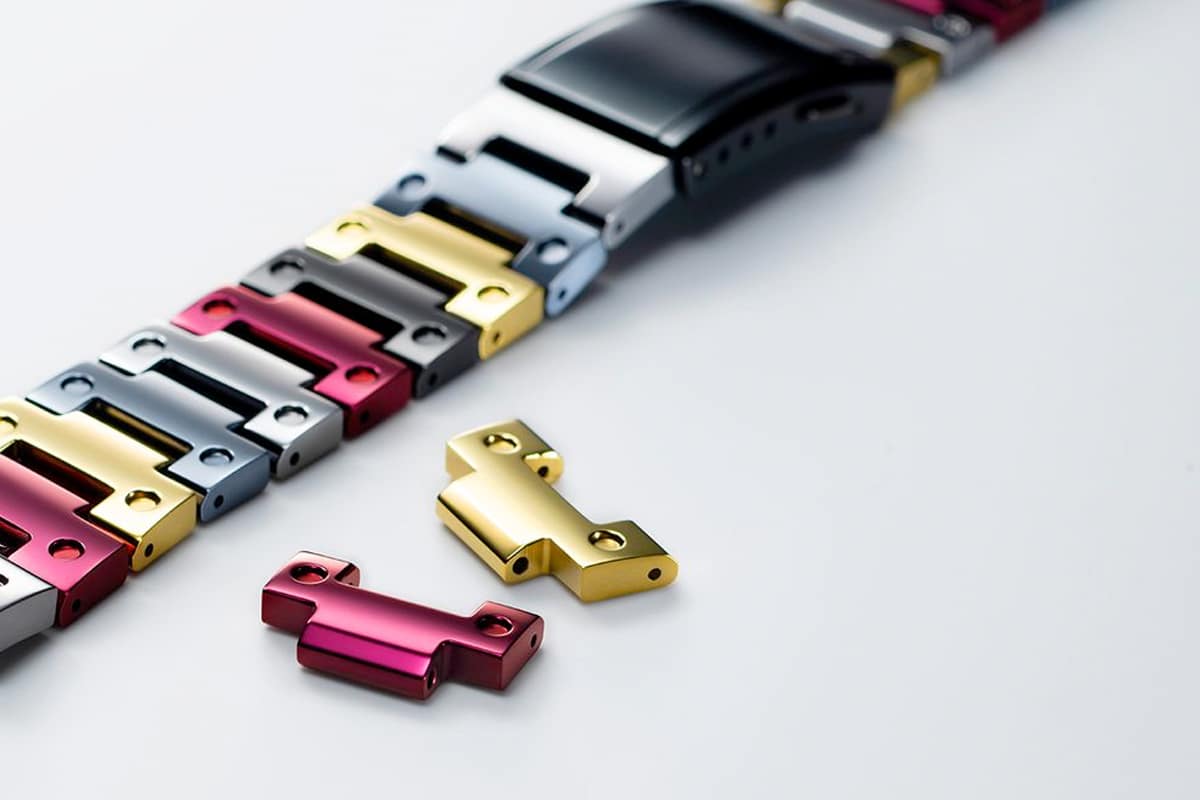 In the latest development, G-SHOCK has introduced a new ultra-hard titanium allot. Twice as hard as regular titanium, the alloy allows the metal to take a mirror polish, an innovation that has allowed the watchmaker to release the first titanium G-SHOCK with a mirror-finished bezel and bracelet. Even better, G-SHOCK has now unveiled a new bracelet from links in five different ion-plated metallic shades, including a newly developed dark blue. Titanium specialist TranTixxii, developed the alloy, which maintains the same lightweight, anti-corrosive and hypoallergenic properties we've come to love from G-SHOCK over the last six years.
The new release drops in early April, but for now, fans can enjoy the host of full-metal watches. Featuring a full stainless-steel housing done in the iconic G-SHOCK design the watches cop a square shape case and bezel, a design that was originally born in 1983. The face of the watch features a brick pattern and the watch incorporates a super illuminator LED light with fade in and fade out ability.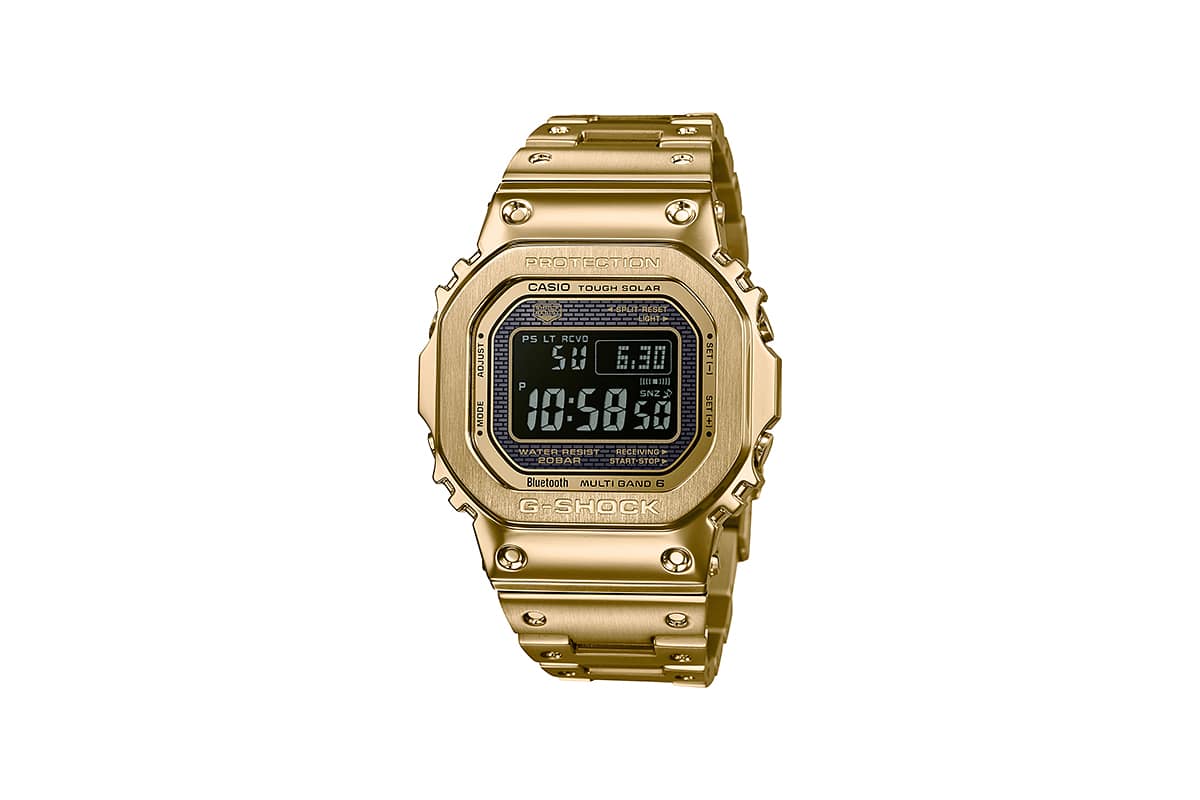 The solar battery is self-charging, and the watch features two-way time sync with Bluetooth Connectivity, which connects to the G-SHOCK app. In addition, Full Metal watches come with G-SHOCK's Multi-Band 6 Atomic Timekeeping technology for more accurate timekeeping by using radio signals from up to six different transmitters around the world. The watch also features a heavy-duty screw-lock case back that makes it completely airtight.
One of the more noteworthy accomplishments with the Full Metal collection is the reproduction of the first model's resin band in stainless-steel band pieces. You'll also find the shock-absorbing qualities have been replicated thanks to a process that involves 10 or more forging and cutting steps to create a series of integrated lugs and shapes that provide the cushioning needed.
---
Featured Video from Man of Many
---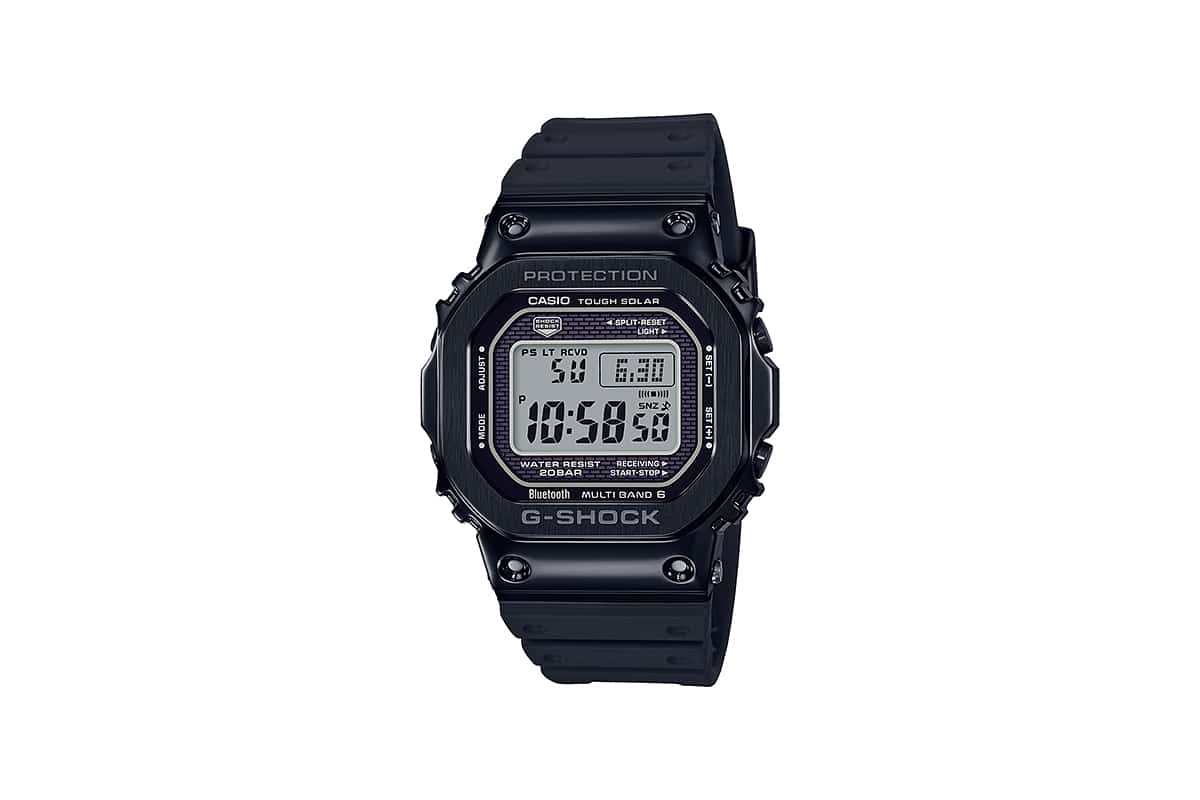 Finally, one more aspect that you'll appreciate, but that you may not have been aware of, is the use of the universal ratio in the display. The LCD has a 16:10 aspect ratio that approaches the Golden Rule, which is said to represent the most beautiful proportions in nature.
While the G-SHOCK Full Metal 5000 collection's creation and stats could rival that of most heritage watches, this is actually a watch that borders closer to streetwear. Fortunately, it comes in many options, so you can always have one with any outfit that you're wearing, from formal wear to casual and more.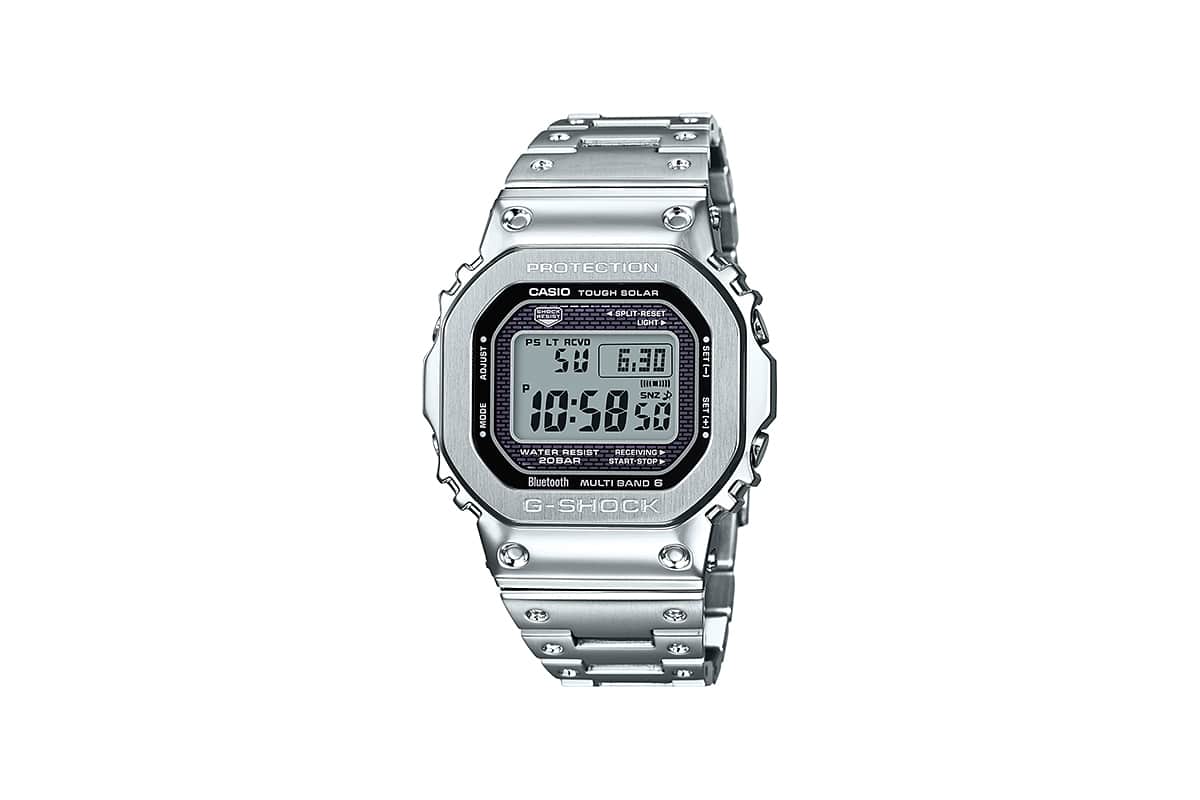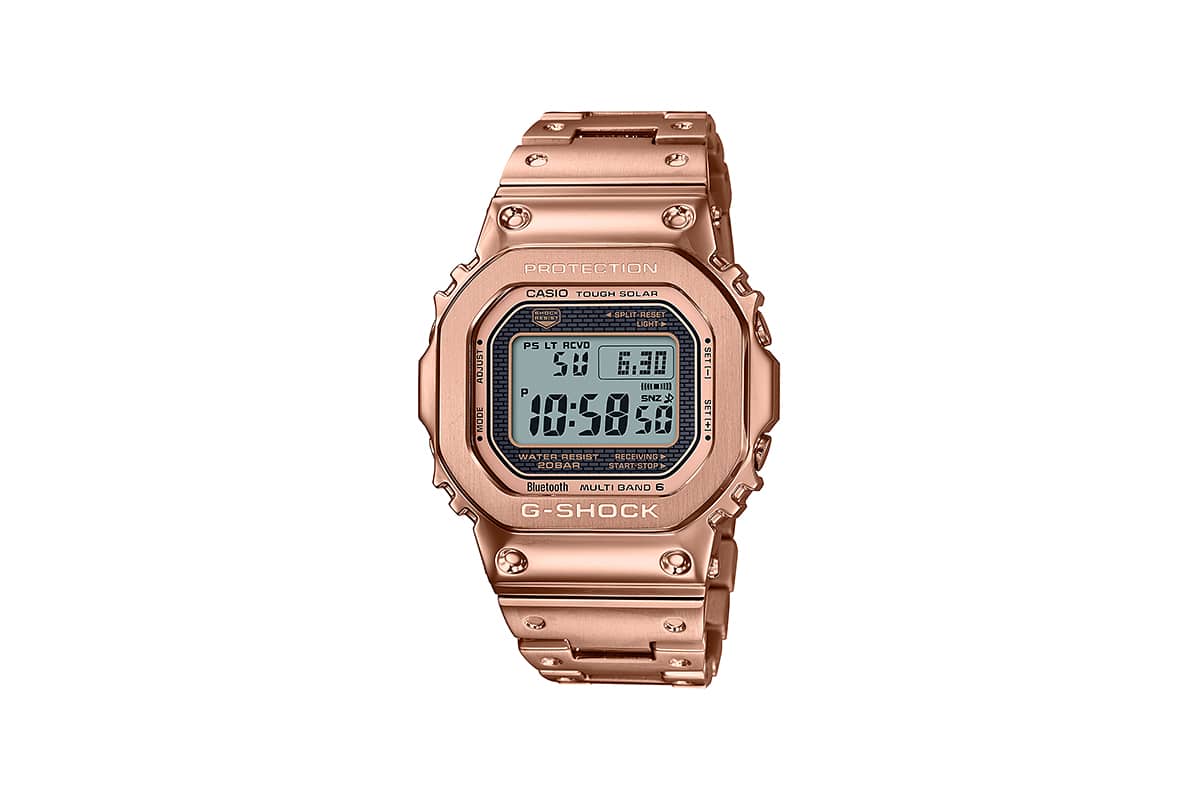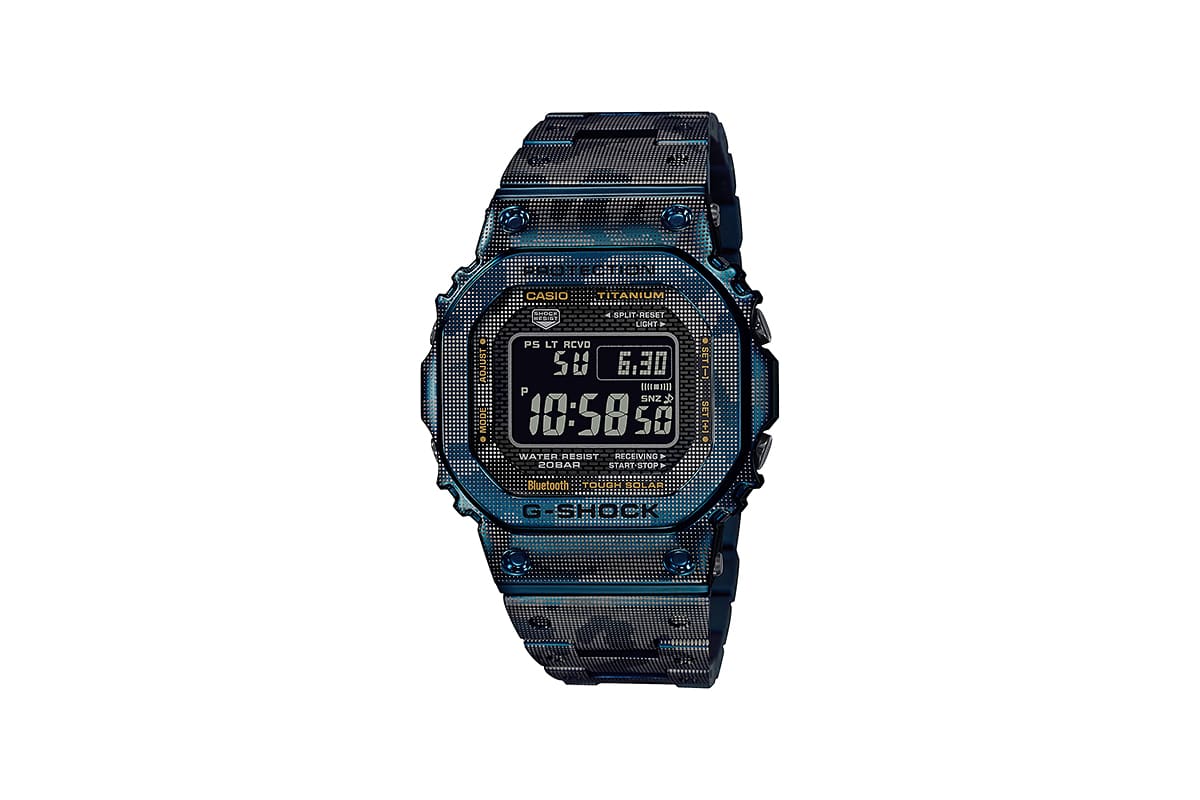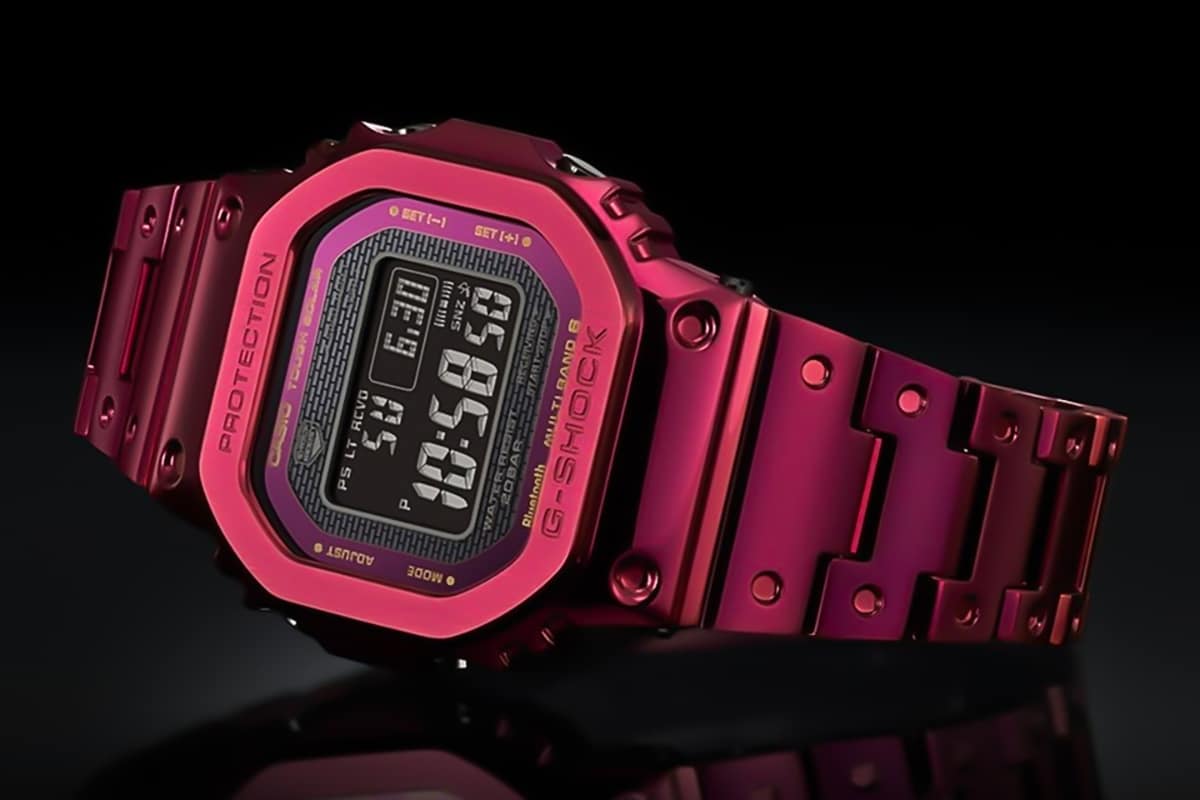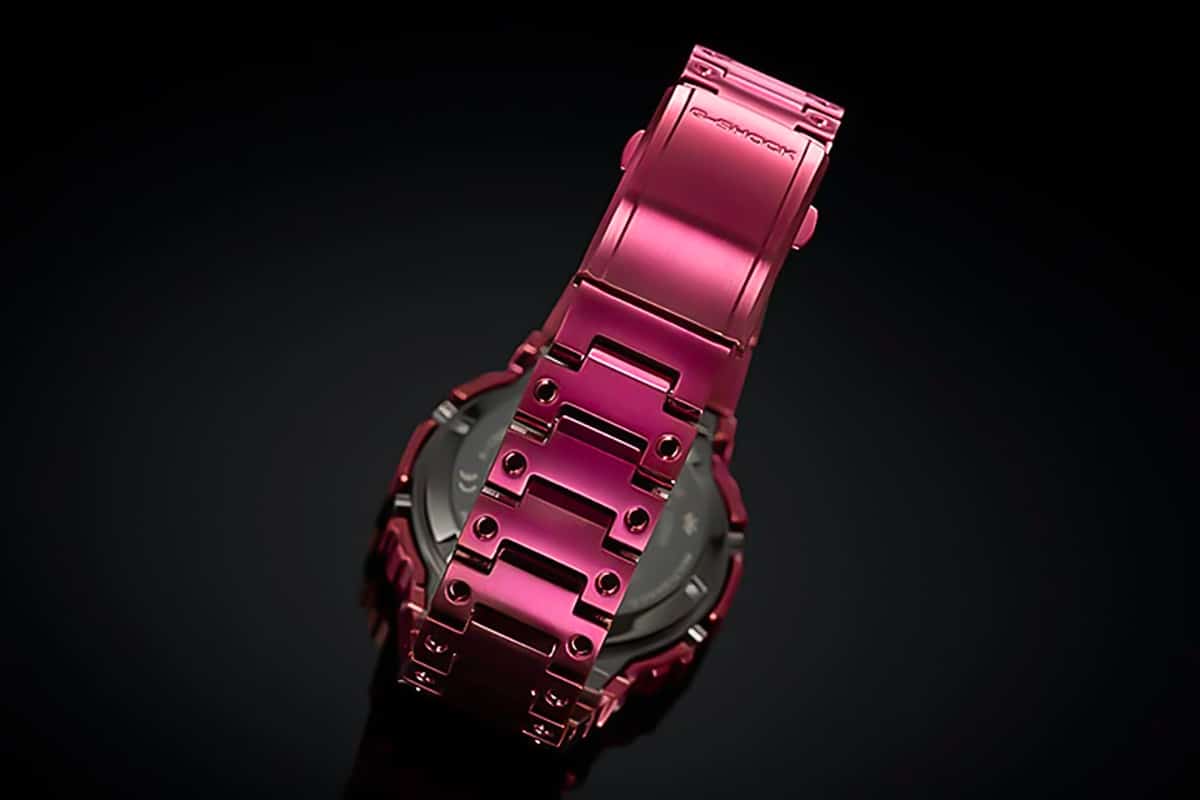 You'll also like:
TAG Heuer Carrera Tourbillon Goes All-Titanium for the First Time
UNDONE's Popeye & Friends Inspired Timepieces are Strong to the Finish
OMEGA Makes 2021 the Year of the Seamaster
---
Featured Video from Man of Many